Ultra thin. Ultra pleasure.
Curved spray bar, anti-pollution design.
IPX4 waterproof design of the whole bidet smart toilet seat. No worry about humidity.
Capacitive sensor to prevent misoperation.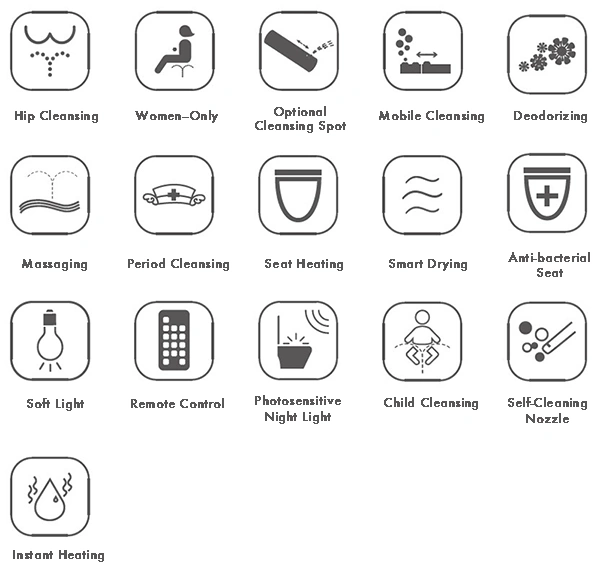 Features
Instant heating. One of the benefits many people like about an electronic bidet is the heated toilet seat. Since you aren't using any toilet paper or hygienic wipes, you can keep the amount of waste to a minimum. A heated toilet set can take this a step further with advanced features that save water, comfortable, and give you more control at the same time.
The smart remote control makes it easy to use. Remote control that fits within the palm of your hand.
The buttons located on the side are simple, easy to use, and enlarged for the convenience of the elderly. Simply tap any of the functions on the panel just like how you tap the screen on your smartphone.
Warm Air Dryer. Finish off your experience with the heated dryer and save trees while you're at it. Pat dry or remove toilet paper altogether!
Built upon photo-catalyst air purification technology, with both deodorization and sterilization functions.
WaterMark and SAA certified.