Ultra thin. Ultra pleasure.
Voltage regulator and pressure relief module for safety protection.
IPX4 waterproof design of the whole smart bidet seat. No worry about humidity.
Capacitive sensor to prevent misoperation.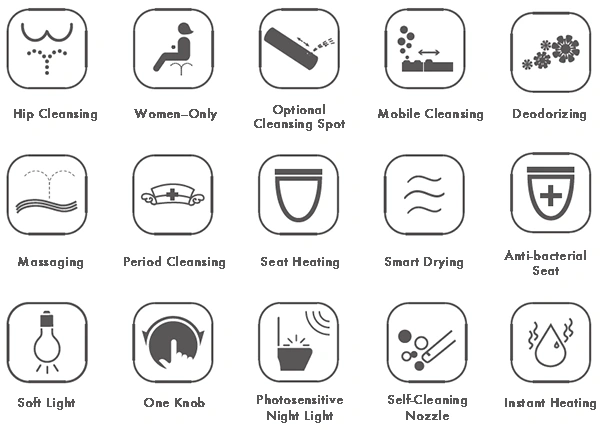 Features
Instant heating & Air purification. Compared with traditional built-in water tank heating technology, TONA instant heating technology can heat the water instantly to a comfortable temperature. A warm-air dryer provides a safer and more pleasant user experience.
The running cleansing water can be heated instantly and maintains a consistent temperature. The motors adopted have been tested 100,000 times, which greatly reduced all kinds of technical failures and problems. It is really worth investing in the long term.
Built upon photo-catalyst air purification technology, with both deodorization and sterilization functions.
Durable Non-slip Thermostatic Elongated Toilet Seat: The recommended weight limit is 570lbs, better than premium brand toilets. Constant temperature function is suitable for cold and normal weather.
CUPC and EGS certified.