Easy Customization for Bathroom Vanity

Sizes + Colors + Combos
= Endless Possibilities
Use limited modules to achieve unlimited potential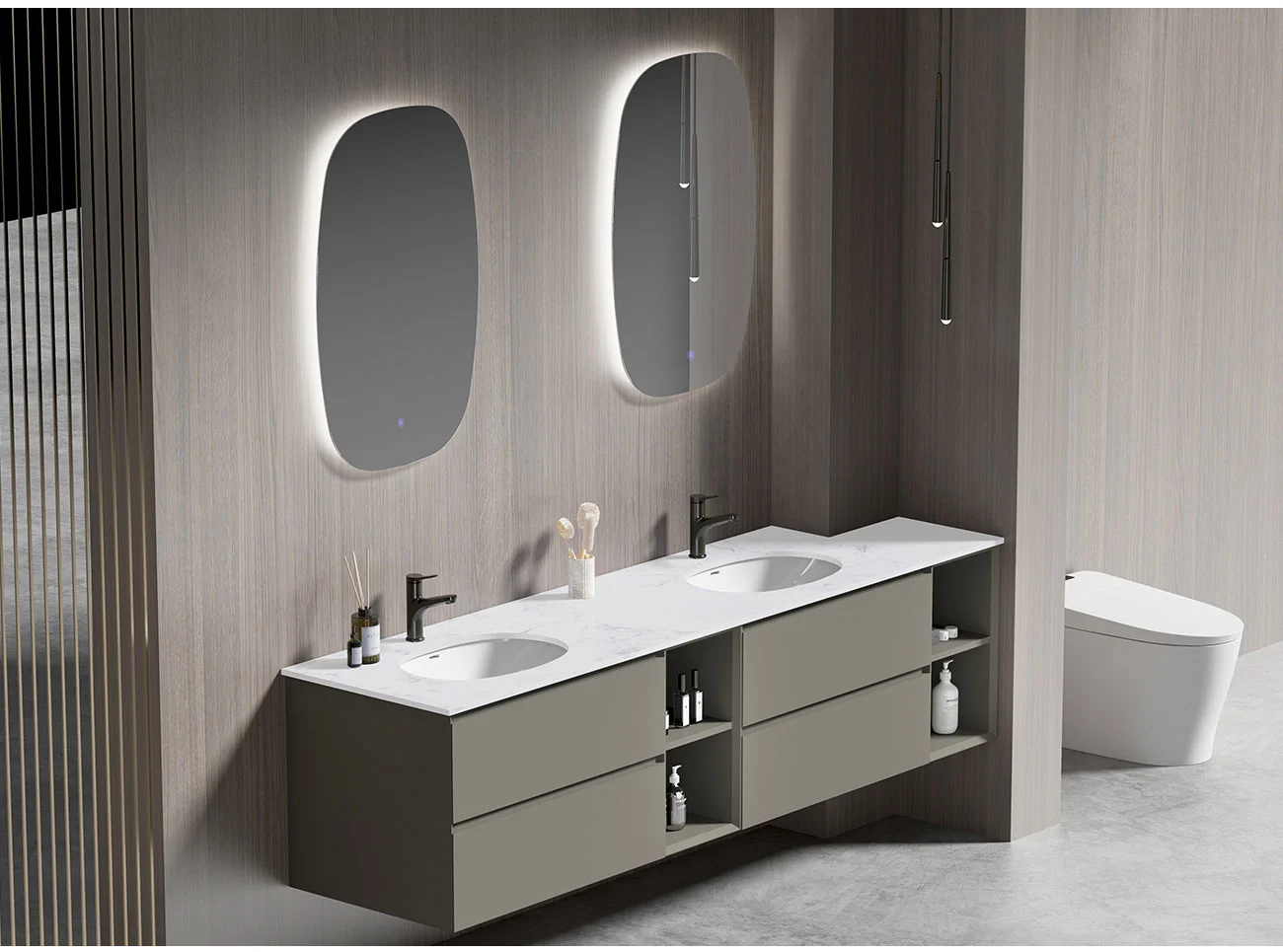 DESIGN DETAILS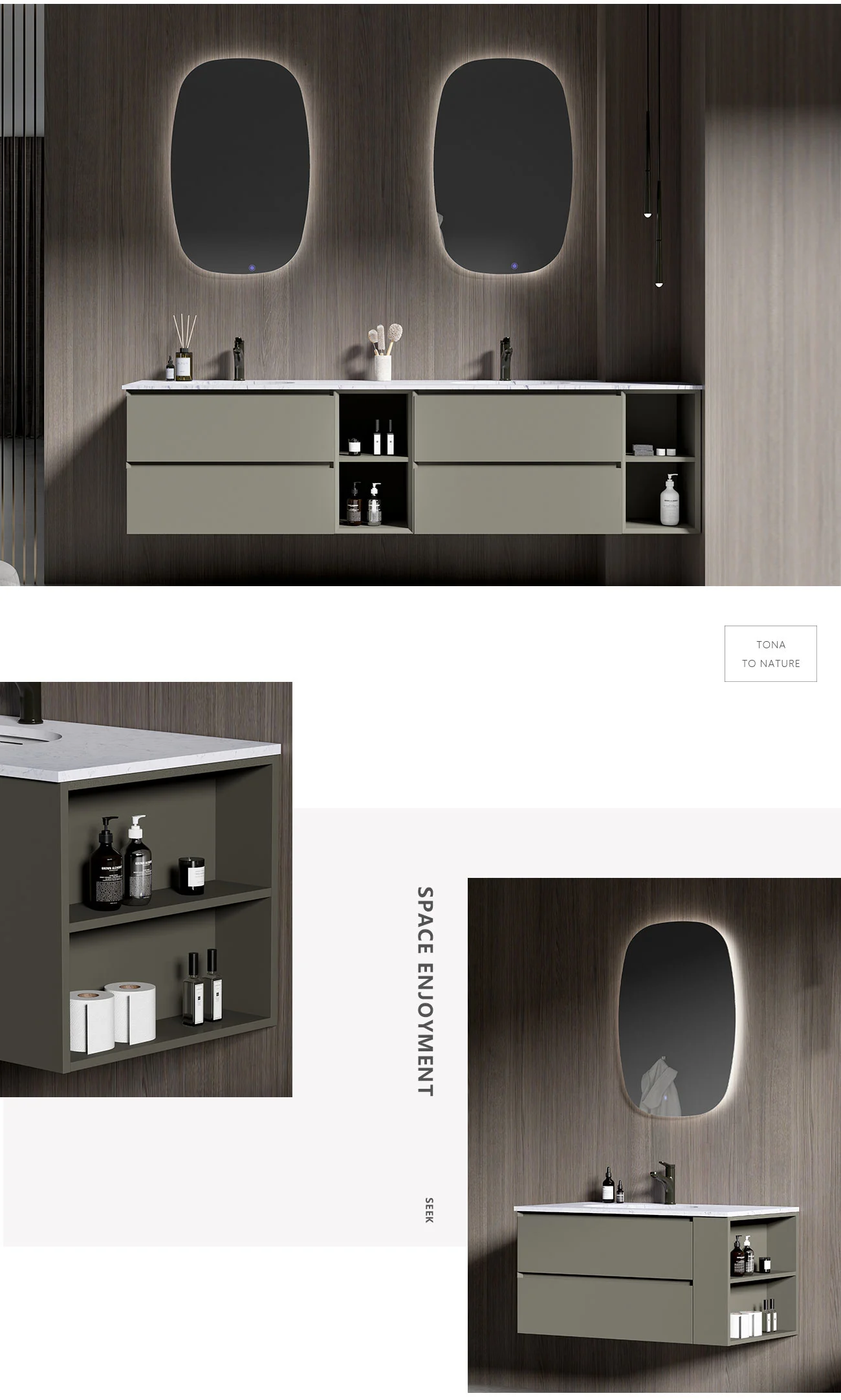 Sink
Glossy white quartz countertop. Versatile and elegant.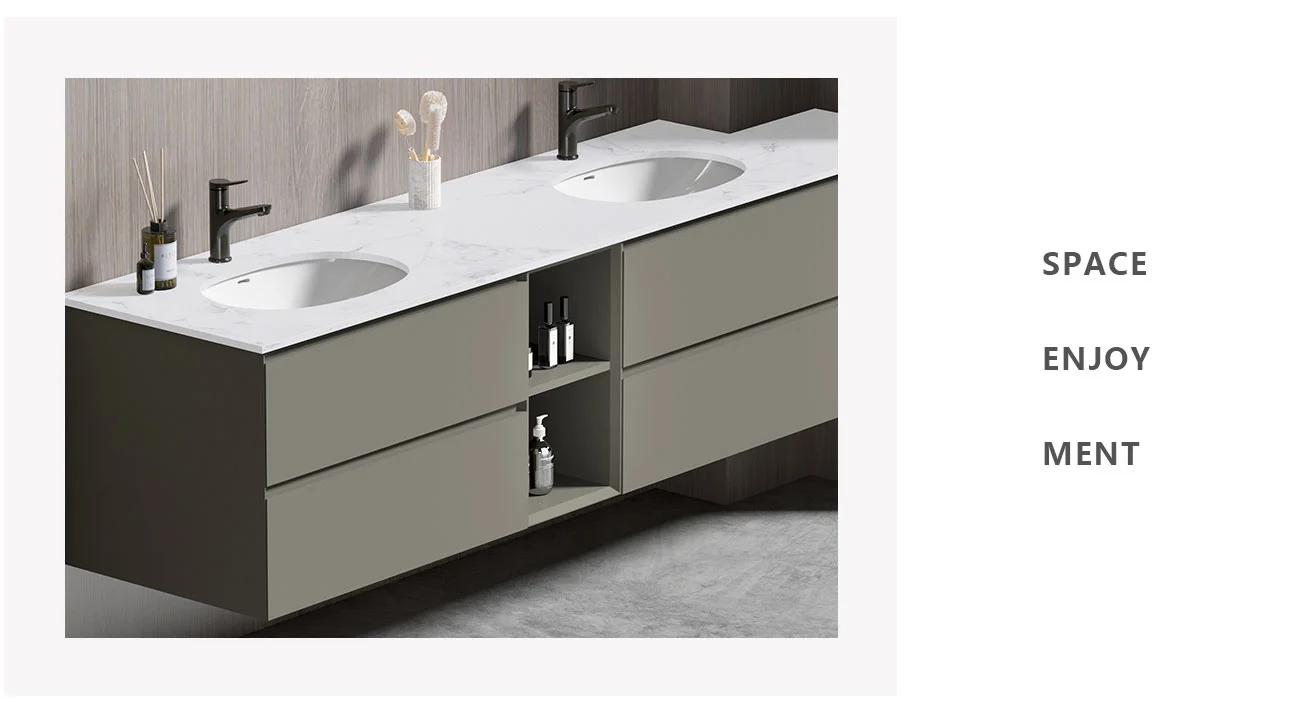 Cabinet
Combine drawer, door and open grid at will. 45° invisible handle eliminates the risk of accidental bump while providing a comfortable and ultra-durable point of contact.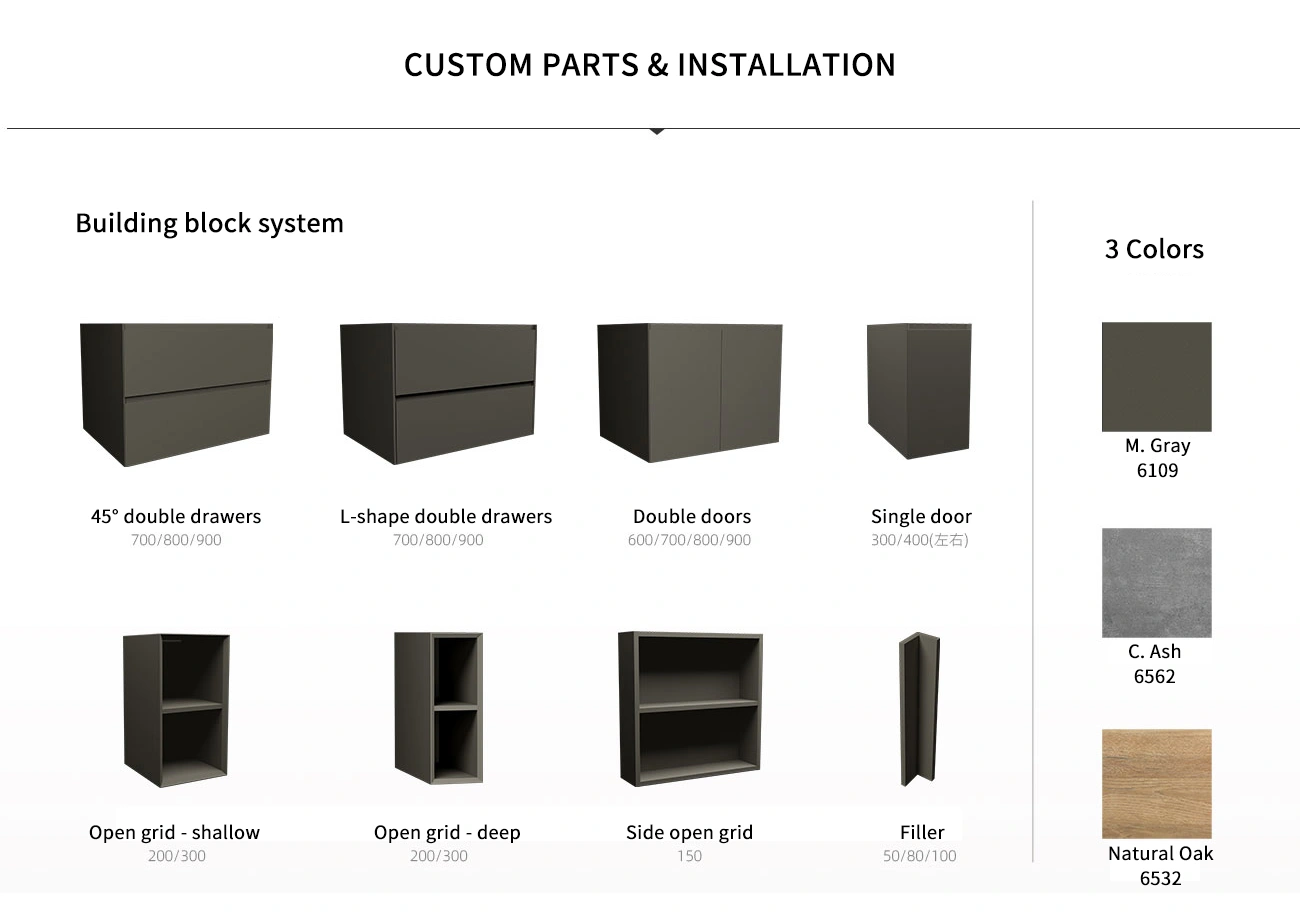 Custom sizes. Use bath space effectively.
Special-shaped spaces, gaps and corners (caused by protruding walls, water pipes) will be utilized fully. Make the best use of the bath space.
Do not waste even 0.1㎡ space.
Optional storage designs for personal preferences.
(Drawers + Open cube organizer shelf)
Cubby stores items that need ventilation. No need to pull the drawer or door to get the item. Drawers store items that may be damaged by moisture, or are uncommonly used.
Multiple Color Choices
Three trendy colors are available. And different colors could be applied to one product.