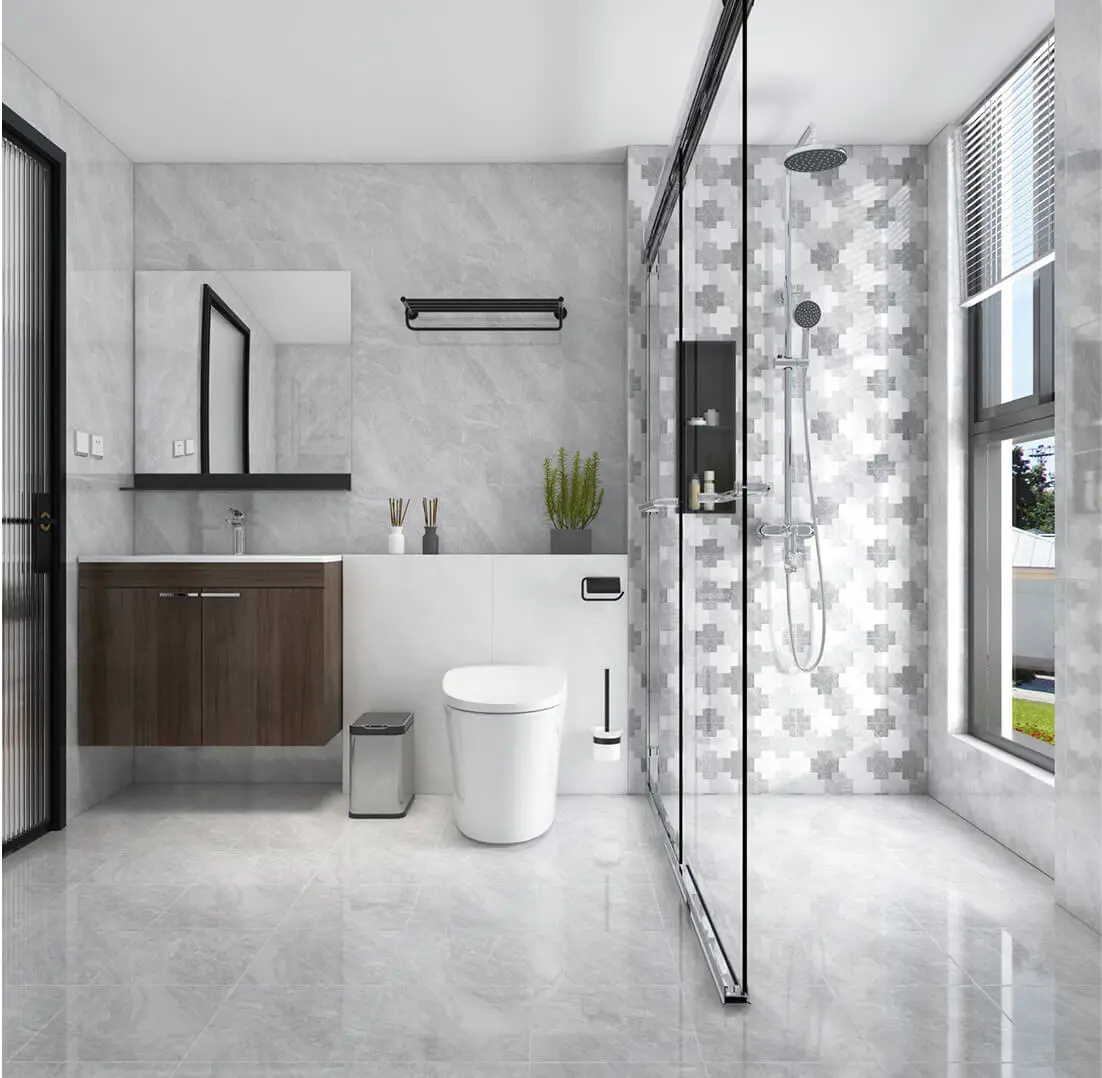 When it comes to the most popular neutral colors right now, gray continues to lead the pack. Gray is now a color that everyone loves, regardless of what shade, tint, or hue you think looks best.

One of its many advantages is that it can be utilized effectively in both large and small places. It can serve as a backdrop neutral hue in some situations or it can be utilized to draw attention to accent elements.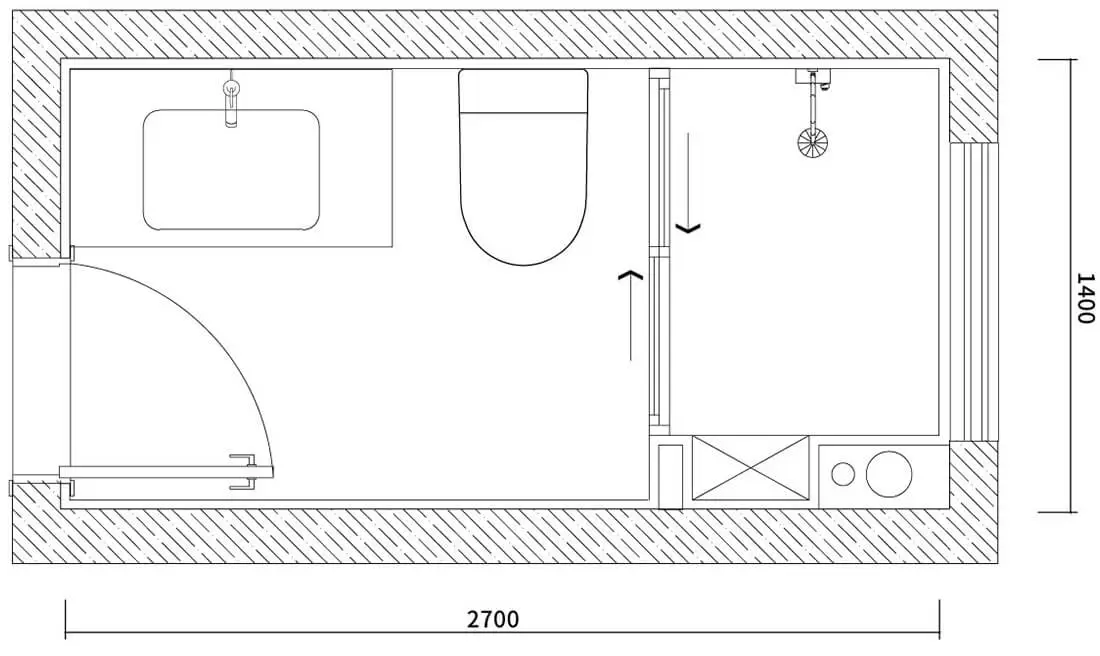 Watch 3D VR
Bathroom area: 3-5 m2
Design style: Scandinavian, Minimalist
Cost: $1,000~1,500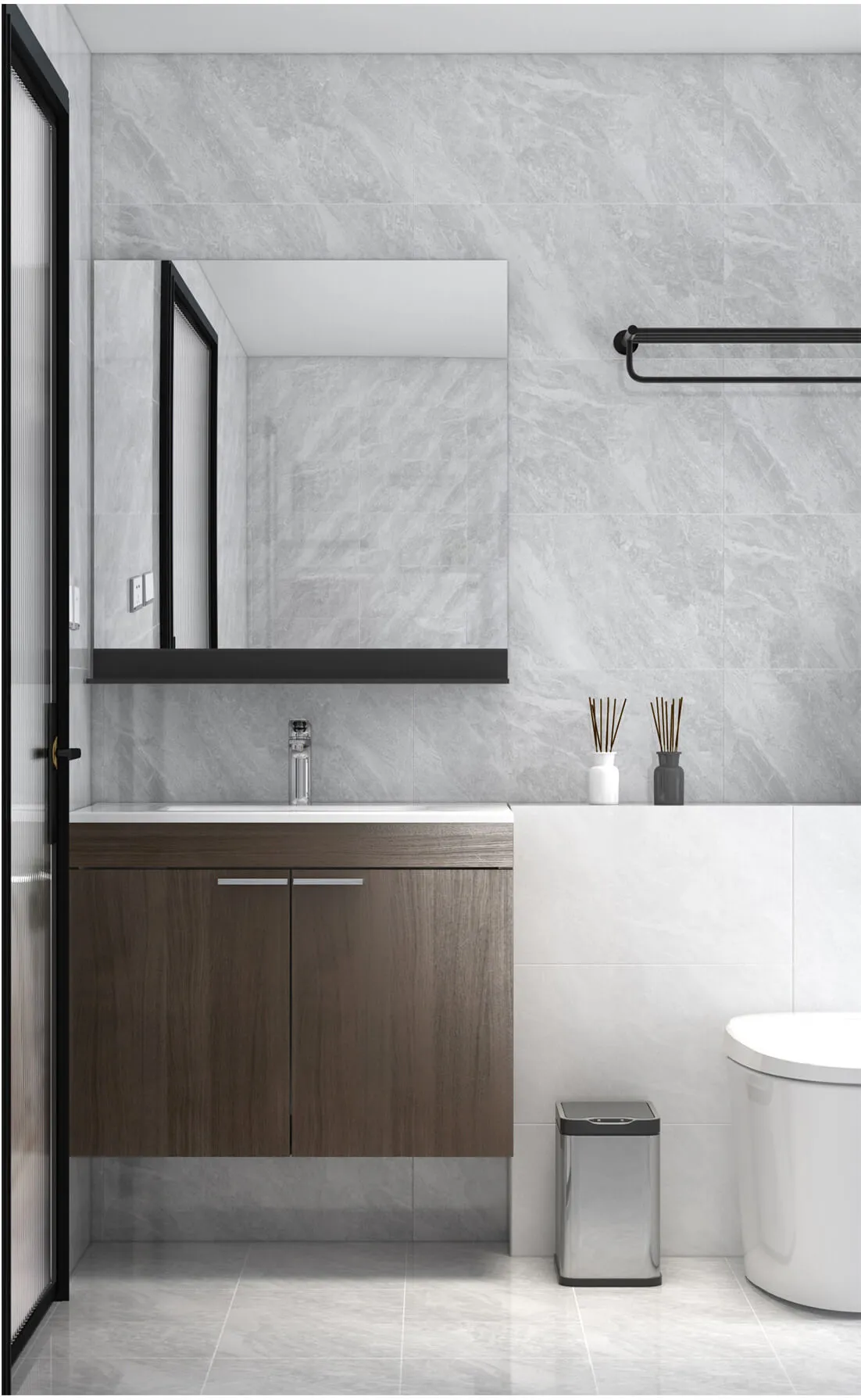 Little in the way of additional color is needed in the modest, gray bathroom. To achieve a stunning tone-on-tone effect in the same bathroom, simply use several gray tones.

Naturally, there is always room for bright seasonal highlights, and by just switching out the towels, the flowers in the vase on the vanity, and other small elements, a completely new appearance can be created.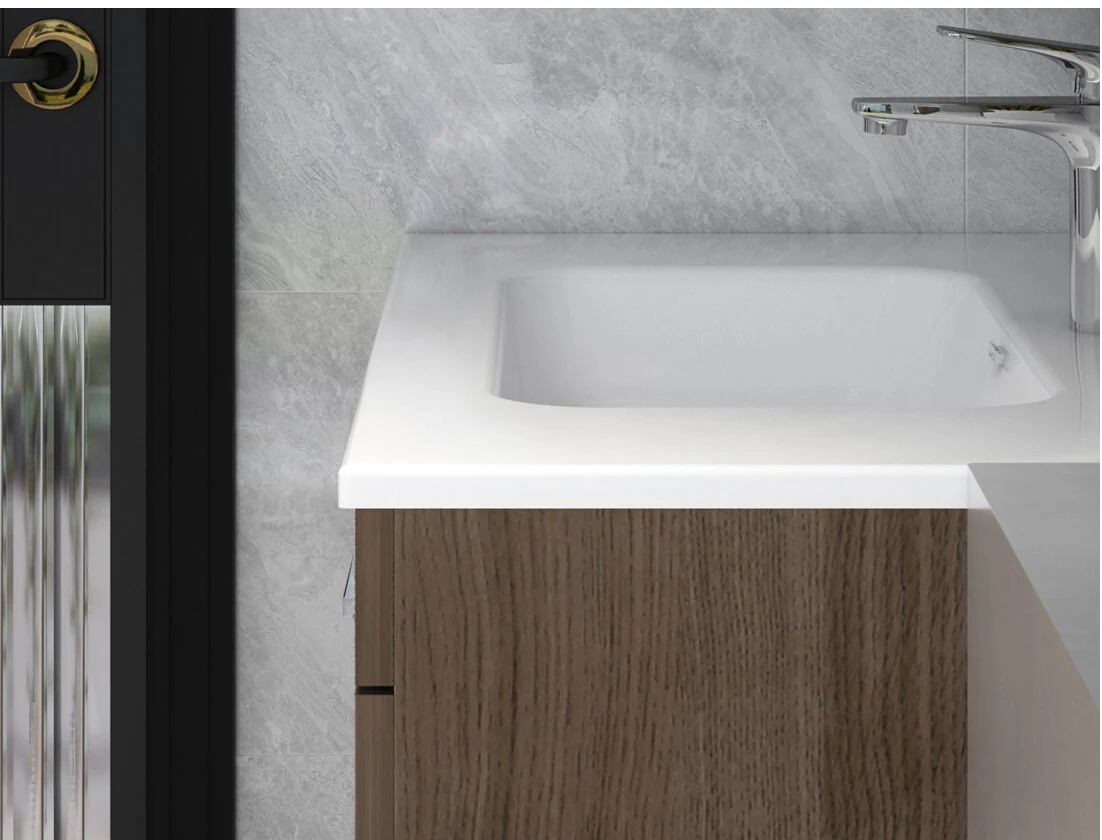 Whether you choose to go with warm or cool gray depends on the climate where you live, the style you choose, and the size of the bathroom as a whole.

Darker hues of gray work well in bathrooms with plenty of natural light or with an equal layer of artificial lighting, while lighter tones suit considerably more compact bathrooms.

In this range of fashionable hues, bluish-gray appears to be the most common, and you may add accents of red and yellow to the space to make it feel even more lively.