Okay, so due to lack of bathroom space plan or unintentional mistake, there's some empty space in your bathroom around the bathroom vanity, making the room feel cold and empty.
While being large may appear luxurious, all that extra room can be difficult to fill, resulting in a lot of empty space and little warmth.
Here we have some suggestions that can help you make your spacious bathroom seem more intimate.  
1. Metal Rack & Trash Can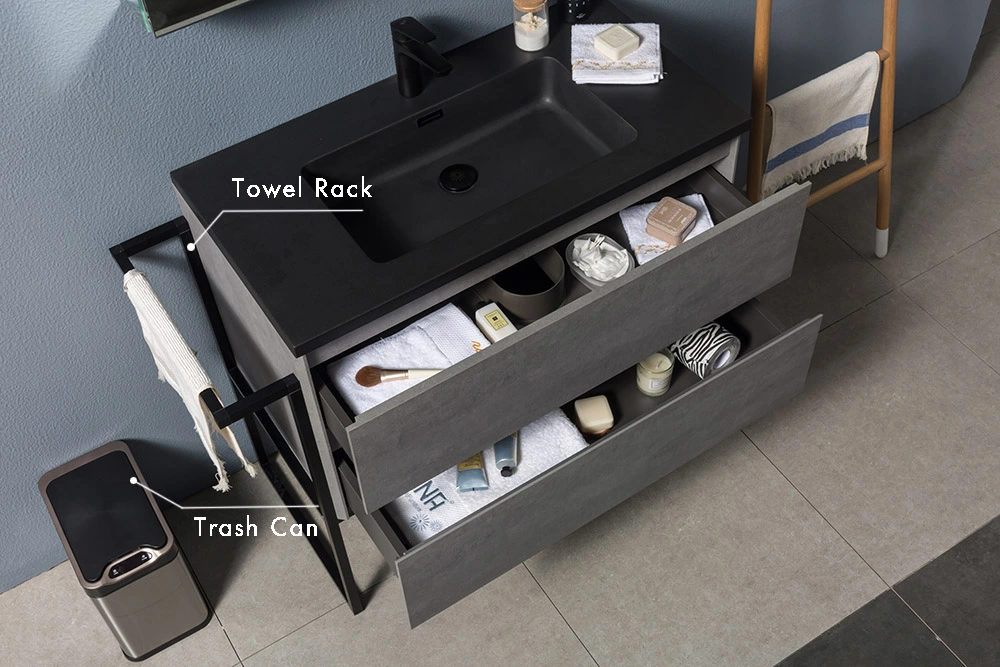 2. Filler Strip
3. Laundry Basket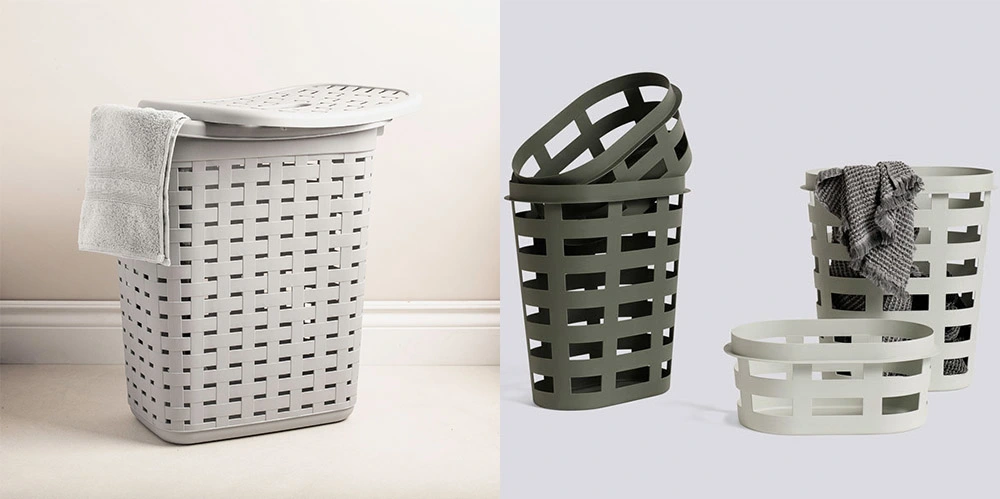 4. Slim Linen Cabinet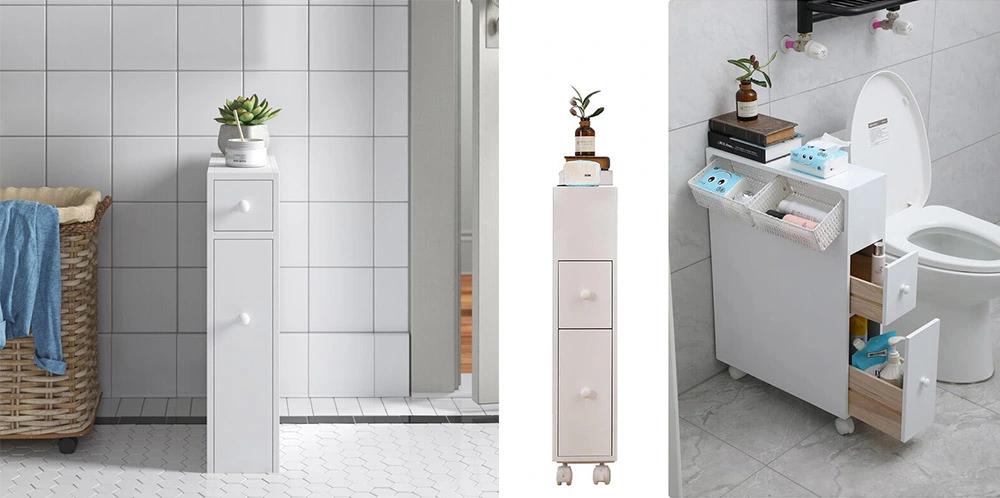 5. Freestanding Shelves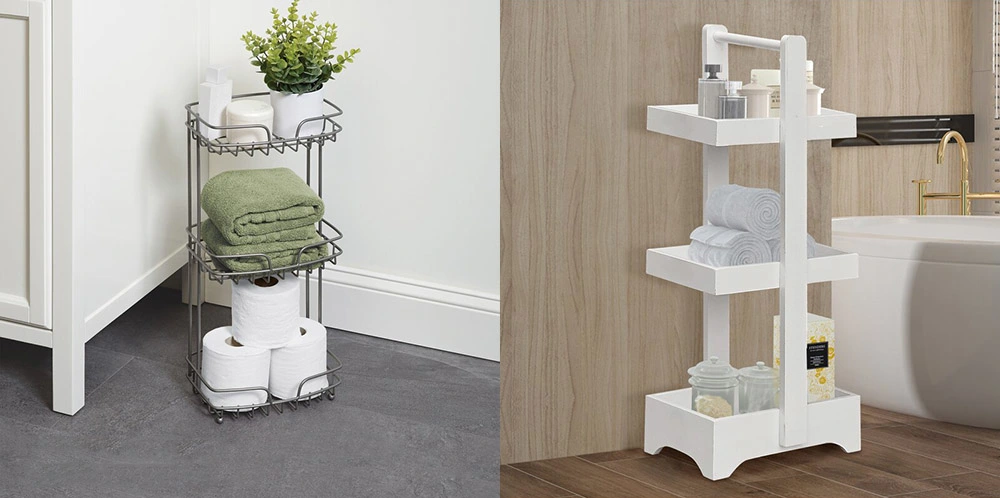 6. Corner Shelves

7. Floating Shelves with Towel Rack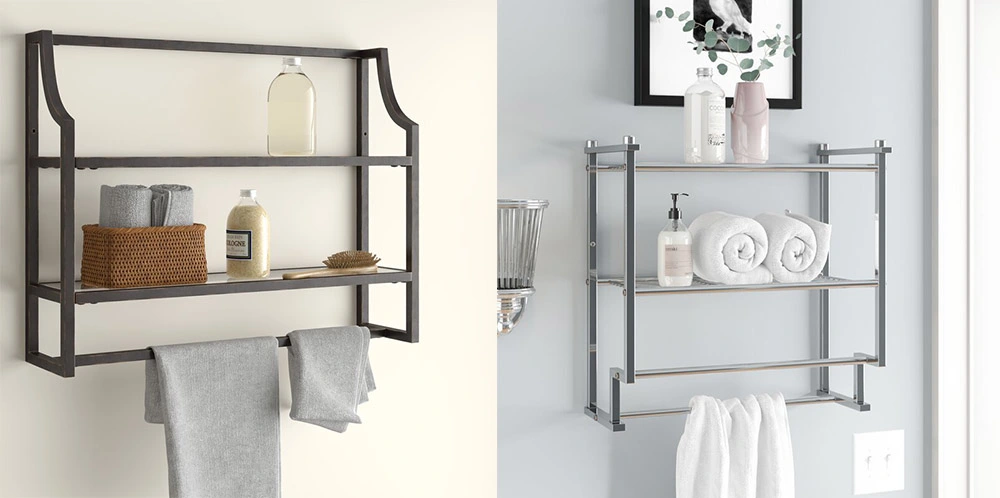 8. Hook or Plant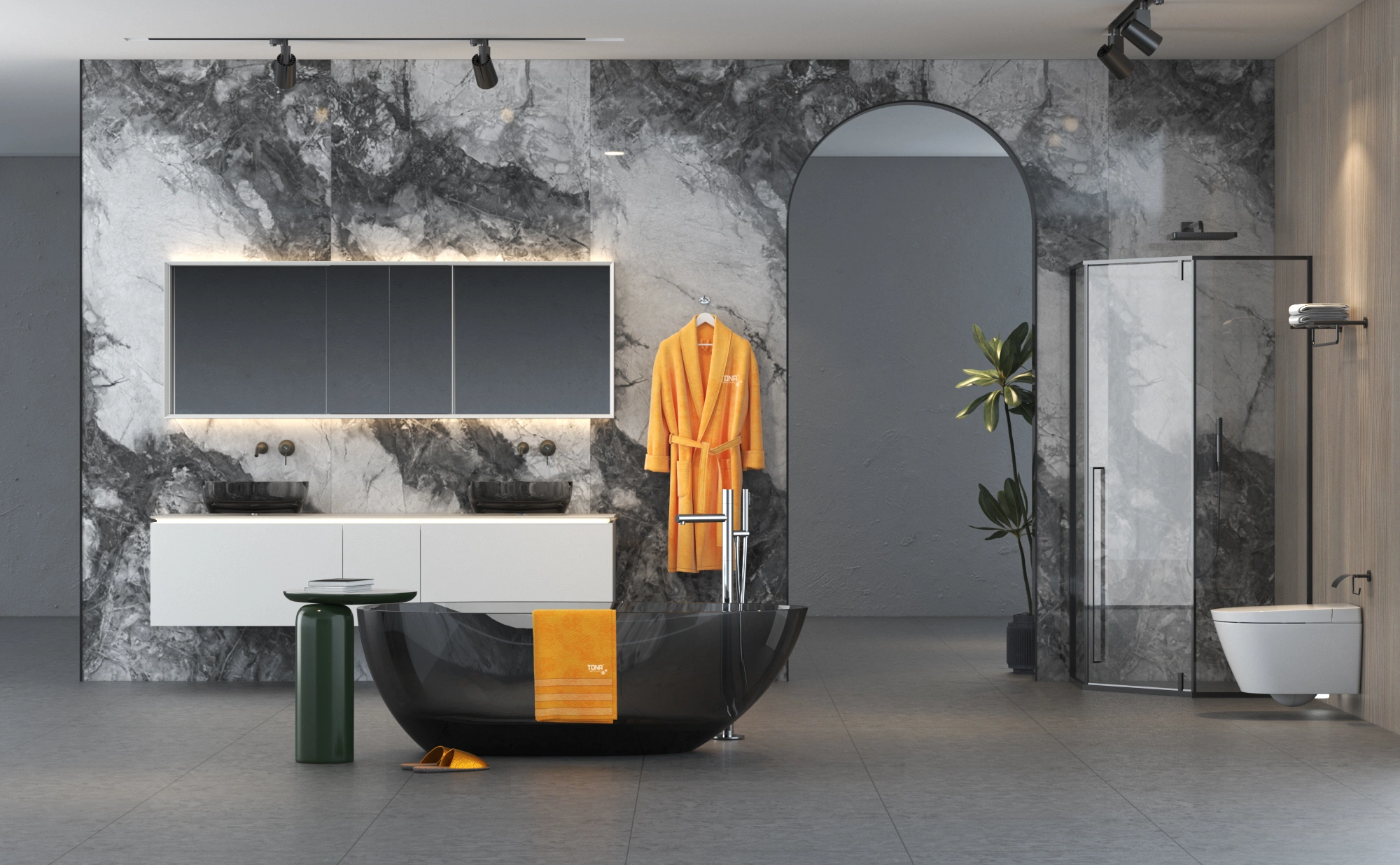 More Bathroom Solutions:
How to Clean an Acrylic Bathtub
Chic and Sleek: 14 Expert Tips to Modernize Your Bathroom
What is A Quadrant Shower Enclosure?
Can A Bathroom Mirror be Wider Than Vanity? | Bathroom Q&A