Does your bathroom feel a little bit chilly? A little old? Somewhere between modern minimalist masterpieces and cozy country design we find the popular style of bathroom that manages to feel cool and up-to-date but also warm and welcoming. To achieve this careful balance of seemingly disparate design demands, here is a great example for bringing warm, welcoming updates to your home bathroom with the help of your design and build team.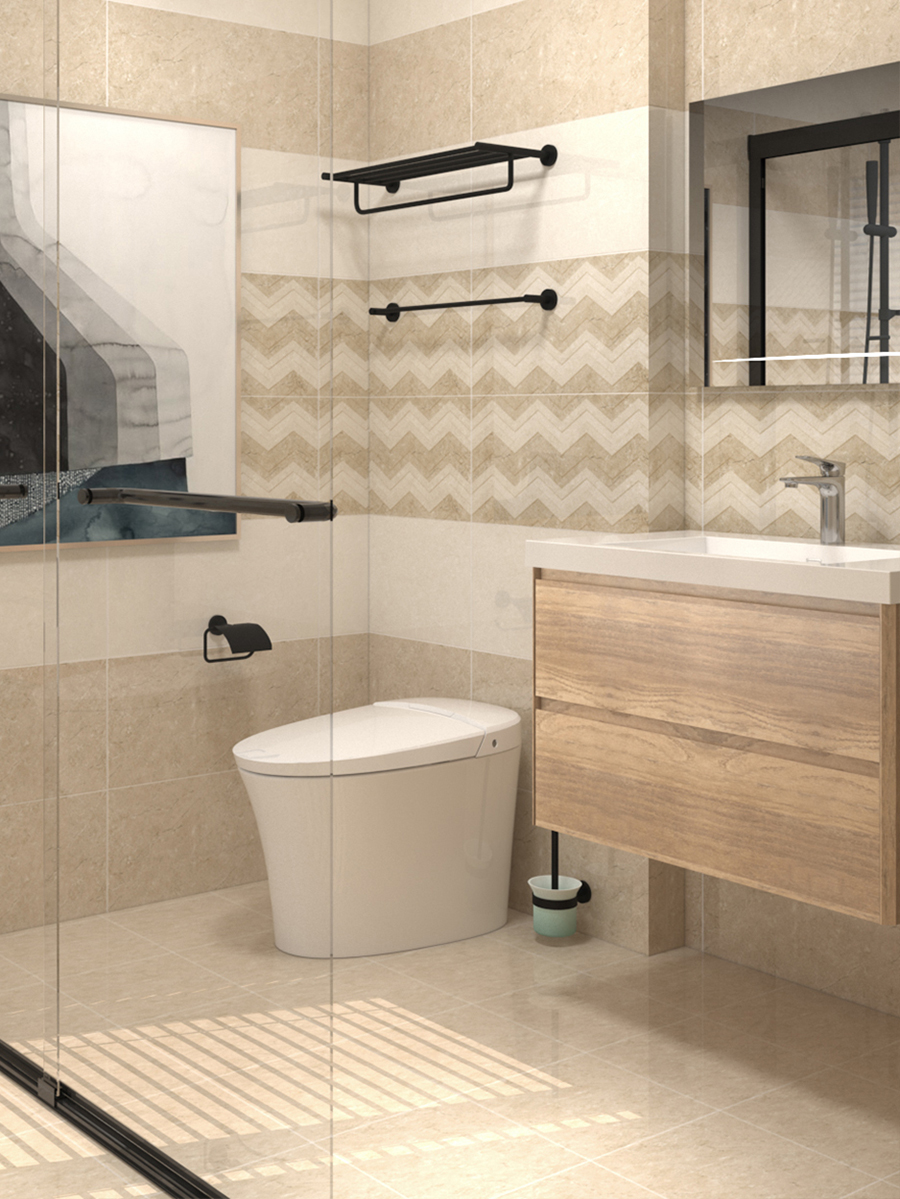 Interesting Stone Tile

Naturally, in any bathroom space, a fundamental part of the design will be the tile. For that welcoming, "spa-like" look, nothing beats the stone tile. It looks natural and feels satisfying to the touch while also being highly functional. If the budget allows, including some stone in the design, either as a singular material or contrasted against other porcelain tiles, will bring a lot of richness to the palette and a sense of sophistication.
Palette

To make a bathroom feel inviting but airy, and warm but also contemporary and clean, it's important to achieve balance. Using a lot of white or crisp just-off-white will make the room feel bigger and lend pleasing contrast to warm elements.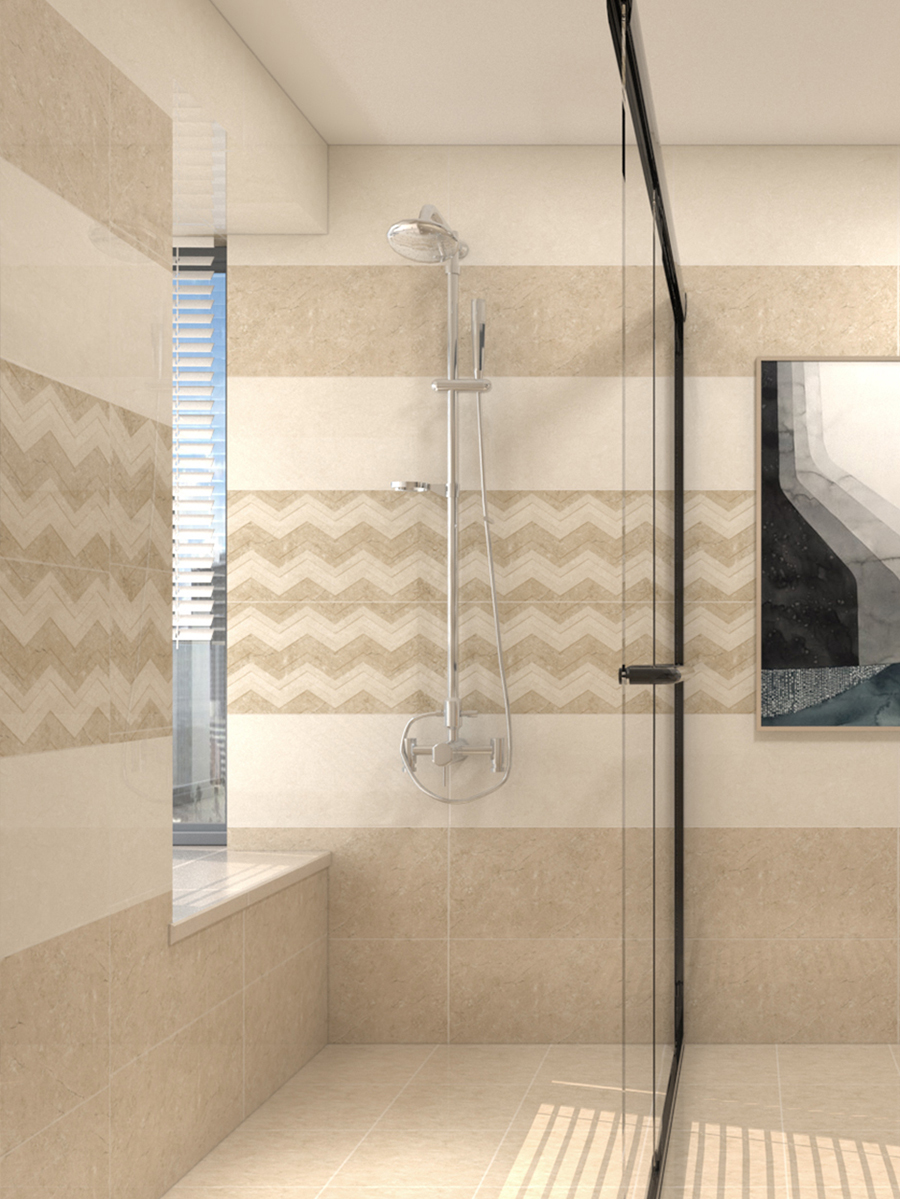 Wood

One of the best ways to add texture to space is to introduce a healthy dose of wood through elements such as the vanity, shelving, furniture pieces (like an accent stool) or small accessories. Wood brings an inherent sense of natural elegance that comes through whether the wood is just lightly stained or hard-lacquered.
Glass Shower Panels

What better way to show off beautiful details like a feature tile, new niche, or sleek shower kit than with a glass shower panel?

Whether you add a glass shower panel or door to a tub surround, or skip the bathtub altogether, using glass instead of an opaque curtain will avoid breaking up the sightlines, which in turn makes the space inside and outside the shower area feel bigger and airier.
In-Floor Heating

If you want to make the room feel a lot warmer physically without jacking up your heating bills, consider installing an in-floor heating system during a renovation. Heat radiating upward from the floor will make the space feel warm even if the overall space isn't technically heated to as high a temperature as with typical heating systems — plus you won't have to deal with icy-cold floors on your bare toes.
For more bathroom styles, read the articles below:
Gray Bathroom Idea | Gray Stone Tiles | Bath Inspiration
17 Free Bathroom Floor Plans for Your Inspiration
Contemporary Bathroom & Bedroom Idea to Modernize Your Space