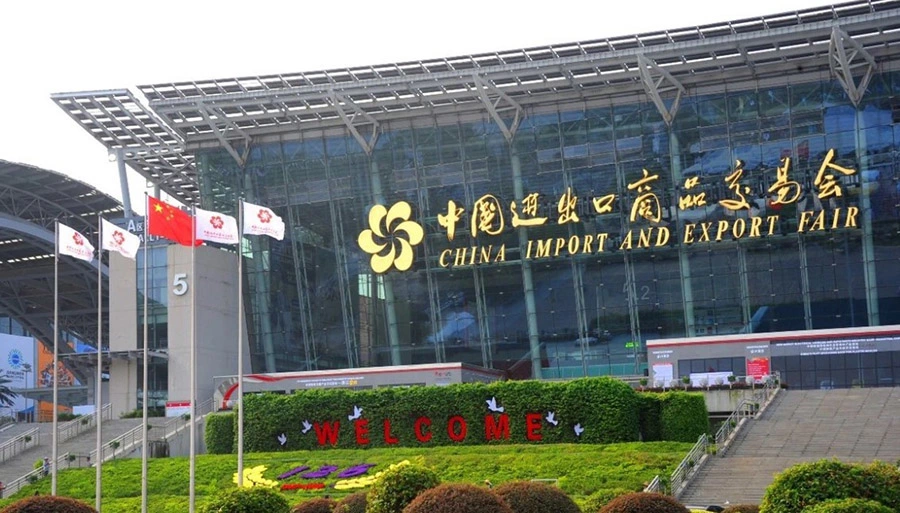 As China's No.1 trade fair, the China Import and Export Fair, also known as the Canton Fair.

The fair is a comprehensive international trading event with the longest history, the largest scale, the most complete exhibit categories, the largest buyer attendances, the broadest distributions of buyers' countries and the greatest business turnover.

The 130th Canton Fair will be held from October 15th to November 3rd. The address is No. 380, Yuejiang Zhong Road, Guangzhou, China.

TONA has been attending the Canton Fair continuously for 15 years. We sincerely invite you to visit our booth to check our popular bathroom furniture and help yourself to become a leader in the bathroom furniture industry.

TONA Booth No.: 1.2C41-42 & 1.2D01-02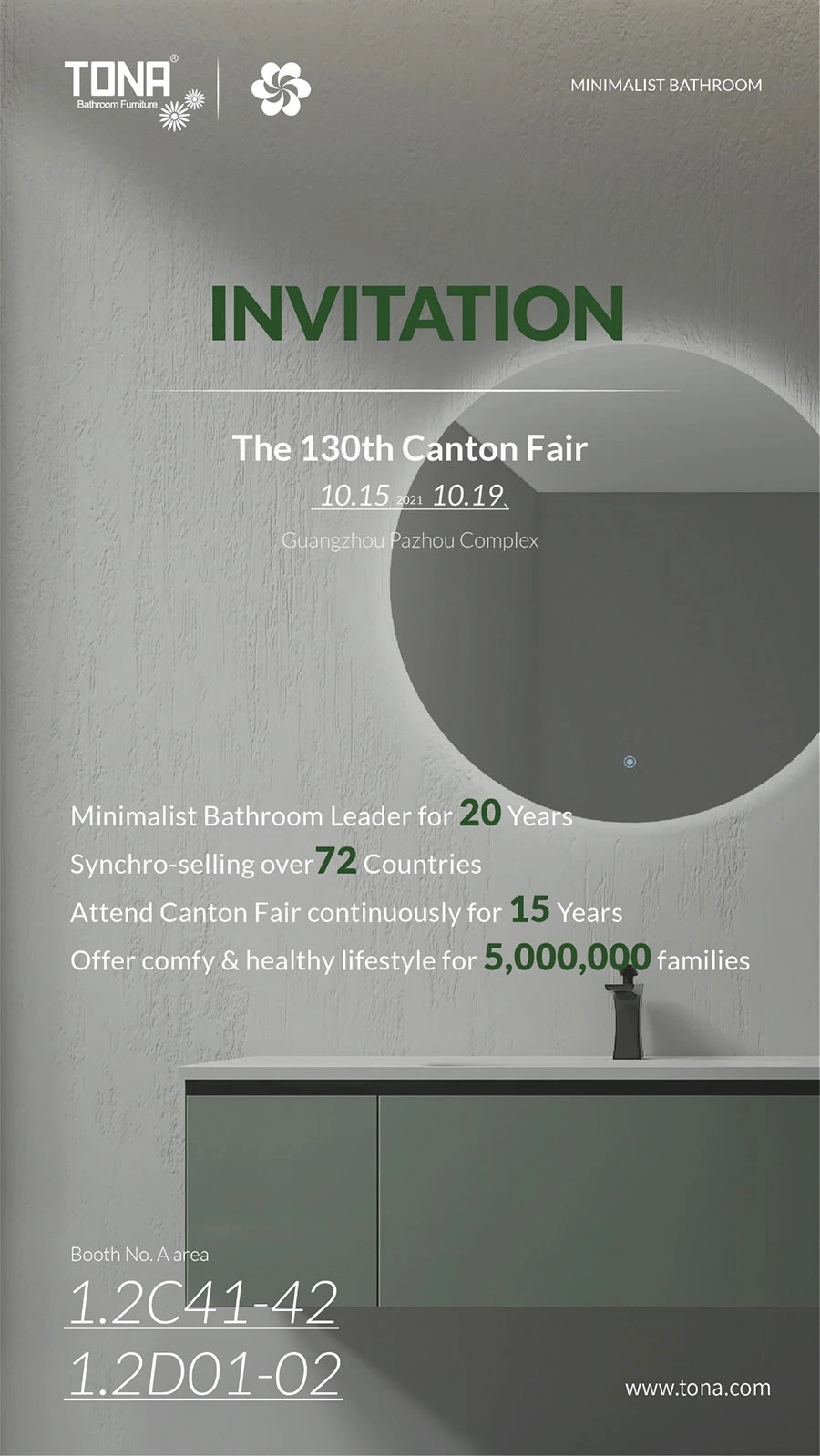 Bonus: How to Apply for Attending the Canton Fair?

Now, let us show you how to apply for attending Canton Fair.

After reading this article, if you still have questions, please feel free to consult us. We will provide you with the most professional and exclusive services to ensure your successful application for the Canton fair!

 
Step 1. Canton Fair Pre-apply buyer badge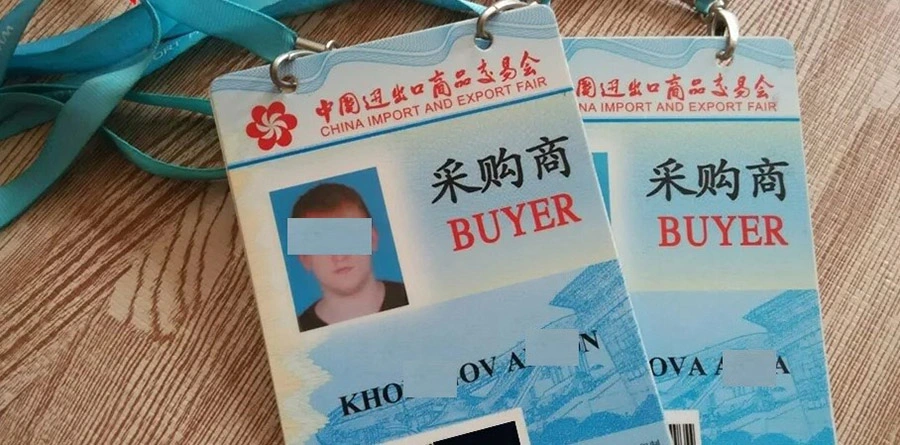 First of all, register a new account on Buyer E-service Tool. (Link:
https://invitation.cantonfair.org.cn/BuyerUser/RegisterUser
) Buyer E-service Tool (BEST) is a paperless multi-function free online service platform specially provided by Canton Fair for overseas buyers.
You need to complete the form to register for an official invitation letter and pre-register for your buyer's badge.
In the form, you should provide account information, such as your name, country and region, passport number and email. Then you need to set a password and verify your email address.
Please pay attention, the name cannot be changed after registration. In order to successfully obtain the invitation letter for the visa and entry Card of the Fair, fill in the name on the personal identity document submitted. As a new buyer, you can even enjoy the Canton Fair services for free!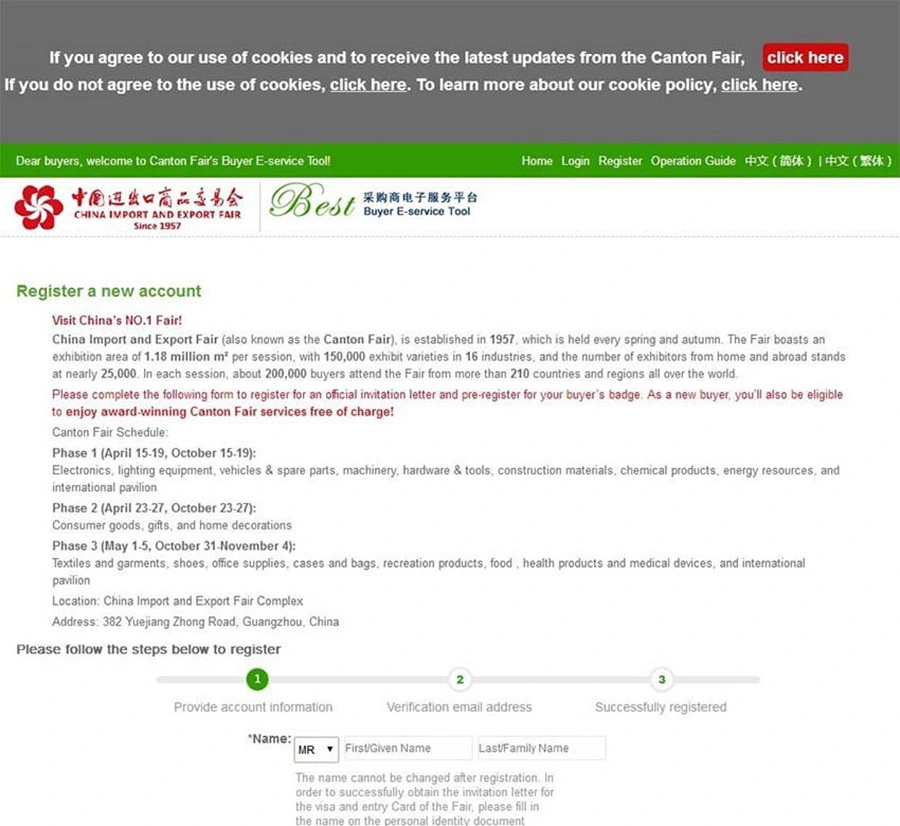 Step 2. Canton Fair Get an invitation
The invitation letter of the Canton Fair is an important proof for overseas buyers to apply for visas to China, handle the check-in procedures and have free access to the fair as well.
a. Buyer E-service Tool
  Link: https://invitation.cantonfair.org.cn/BuyerUser/RegisterUser
As a newcomer for Canton Fair, after you register a new account on BEST, you can apply for an invitation.
If you have already been to the fair before, you can log in with your username and password directly to get an invitation.
In addition, old buyers can send the recommendation letter to the new buyers through BEST, and the old buyers who take an active part in this activity will get rich prizes.
b. Canton Fair Call Centre, China Foreign Trade Centre   
c. the Economic & Commercial Counsellor's Office of the Embassy of P.R. China in your region
d. Canton Fair Hong Kong Representative Office
  Link: http://hk.cantonfair.org.cn/en/commondetail.aspx?oid=18804&_ga=2.133799499.451766187.1576805640-659323605.1576463285
e. The Chinese foreign trade corporations (enterprises) with whom you are business-related
f. By contacting overseas cooperative organizations of China Foreign Trade Centre
  Link:
https://www.cantonfair.org.cn/en/about/partners.shtml
Step 3. Apply for visa to Visit Canton Fair
You shall go to the Embassy or Consulate General of P.R.China to handle the entry visa formalities for China by presenting the invitation letter of the Canton Fair (the paper invitation or electronic invitation should indicate your name, nationality, company name and address). The details are as follows:
a. You are advised to apply for a visa to China in your own country or place of habitual residence before coming to China.
b. If there is no time for you to apply for a visa in Chinese overseas institutions and you enter China from Guangzhou port, you can apply for a port visa to Guangzhou port visa authorities.
During the Canton Fair, if you want to return to Guangzhou after leaving China, you can contact the Division of Aliens and Exit-Entry Administration of Guangzhou Municipal Public Security Bureau (Add: No.155 Jie Fang Nan Road, Guangzhou).
c. You may also entrust the visa application to China Travel Service (Hong Kong) Ltd. (Appointed Travel Agent of the Canton Fair), whose telephone is 852-2853 9113 and e-mail is
op-btmc@ctshk.com
.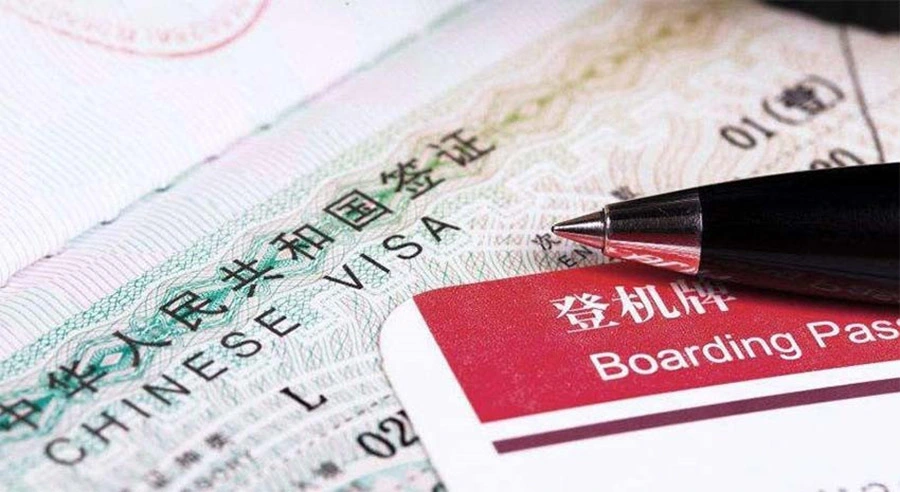 Step4. Canton Fair buyer card

First of all, you need to recognize that the Buyer Card is the only official admission for attending Canton Fair.

If you have got a Buyer Card, it is valid for multiple sessions of the Fair, which ensures your entrance to the fair directly and saves your time with an easy access.

If you forget to bring or lose it, re-application will cost you 200 RMB/card as service fee and the previous card will be invalid after re-application.

A. How to register

Generally speaking, the peak time of registration is 9:30-12:00 am on April 15, April 23, May 1 (spring), October 15, October 23 and November 1 (fall). In order to save your time waiting in line, I will recommend three ways for you to register:

a. The best choice to get your First Free Buyer Card: Please pre-apply for the Buyer Card via Pre-apply Buyer Badge on Buyer E-service Tool before getting your card at the Overseas Buyers' Registration Offices

b. Get your Buyer Card at appointed hotels in Guangzhou and nearby area.

c. Get your Buyer Card at Canton Fair Hong Kong Representative Office.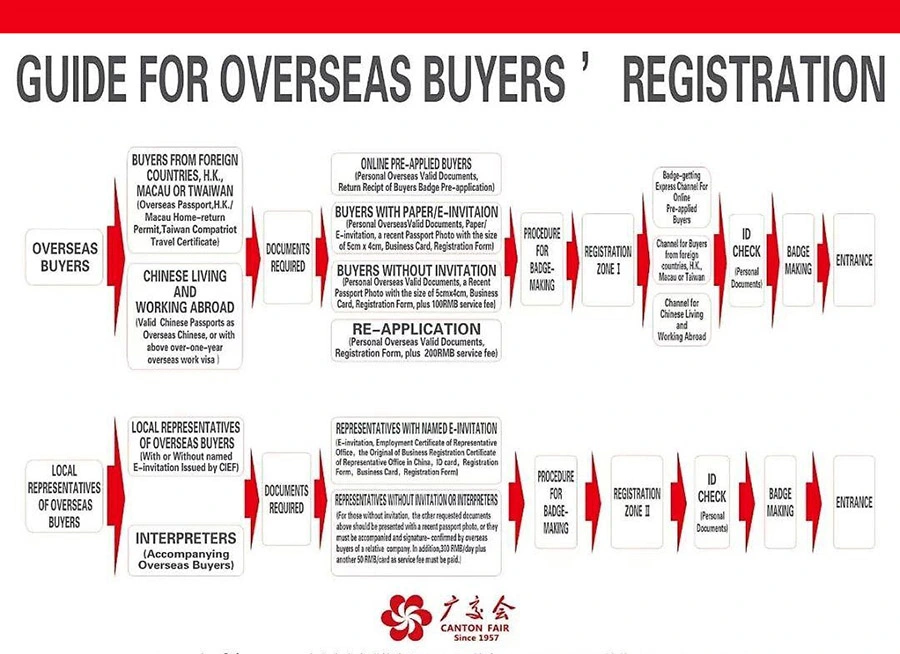 Step 5. Enter the fair with the buyer card!

After getting your exclusive Buyer Card, you can enter the fair directly by swiping Buyer Card that allows you for attending canton fair.

The location of Canton Fair is at No. 380, Yuejiang Zhong Road, Haizhu District, Guangzhou, China). Remember to take good care of your Buyer Card, because it is not disposable and it can be used many times.

If you plan to attend the Canton fair in the future, you can use it directly into the venue. Hope you enjoy your visit to the Canton Fair and obtain satisfactory products!