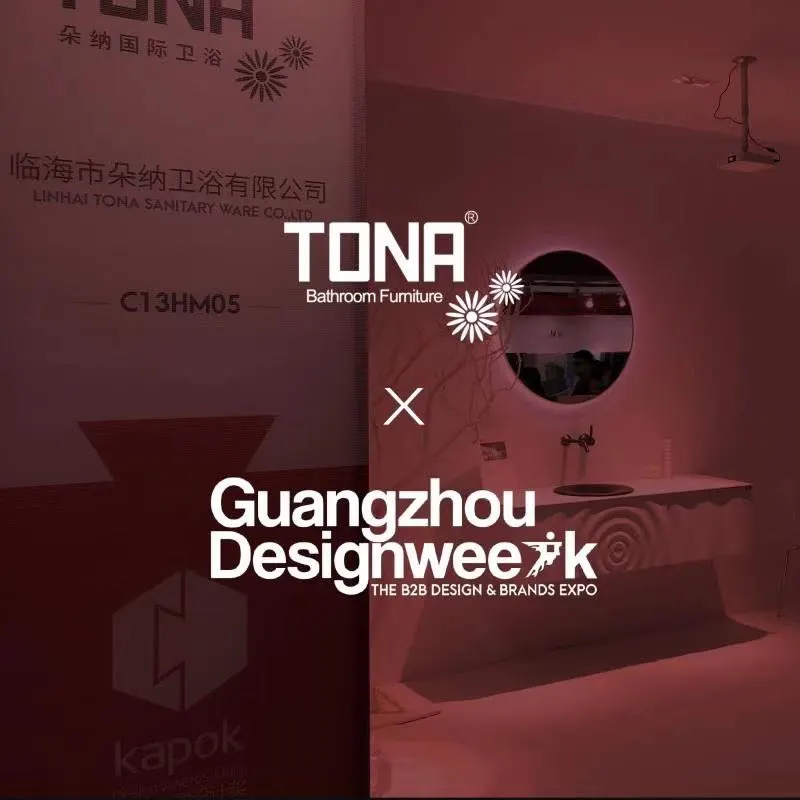 From 3rd to 6th December 2020, Guangzhou Design Week was grandly opened at Guangzhou Poly World Trade Expo and Guangzhou International Purchasing Center. The main theme of the exhibition is "design + selection of private houses and new commercial formats".
(Background about the Guangzhou Design Week: Founded in 2006, it will bring into the limelight the significance and value of products and services related to the design industry. In this expo, all sorts of decorative and design materials will be given great importance. Professionals from all over the world related to this sector will also attend this event. Guangzhou Design Week is a must-attend event for interior architects, designers, brand developers, real estate developers, and building material companies.)
TONA is attending the expo, booth No. is HM05 at Guangzhou International Sourcing Center.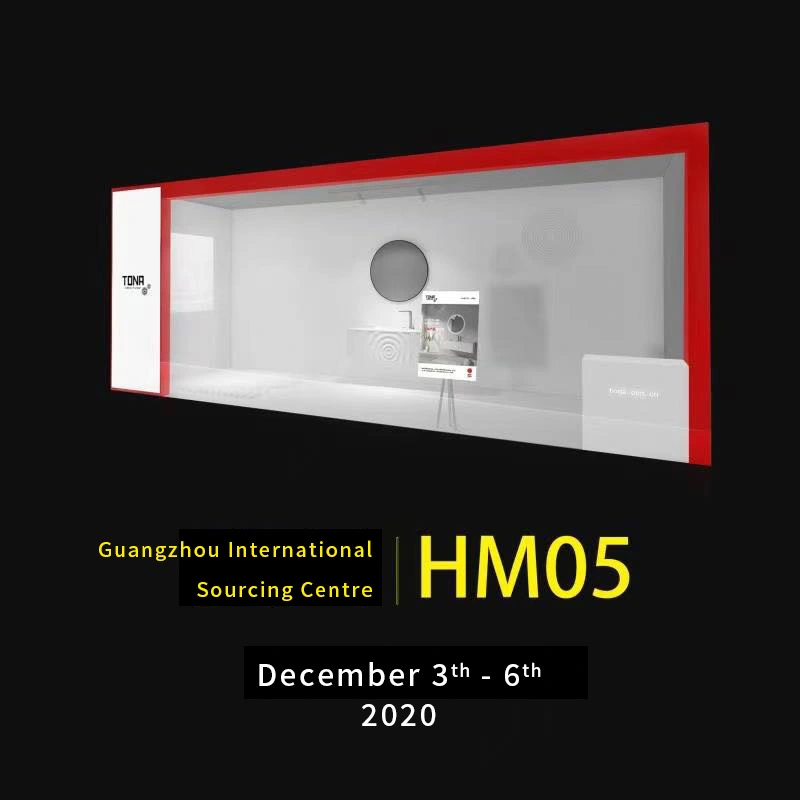 Additional good news is TONA's wall-mounted white bathroom vanity, Wave has won the Kapok Design Award.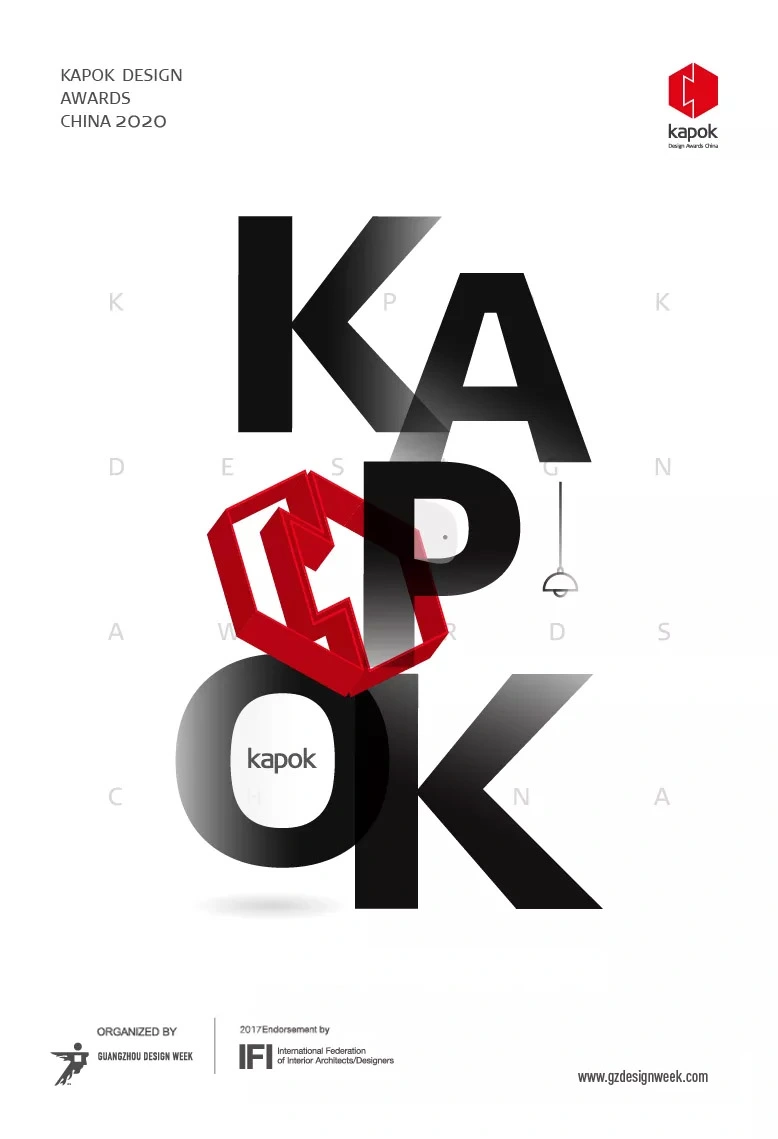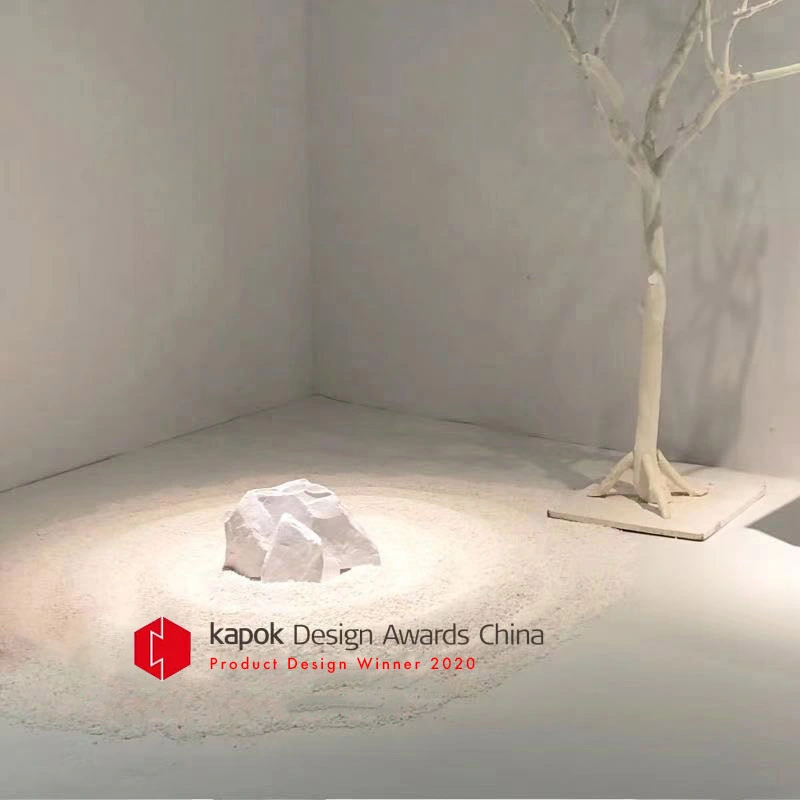 The inspiration for Wave comes from ripples. The ripples on the water surface stir the heartstrings. The ripples gradually spread, under the pulsation of the water, it combines art and fun, and outlines the space scenery in the landscape, revealing the tranquil beauty in calmness and fashion.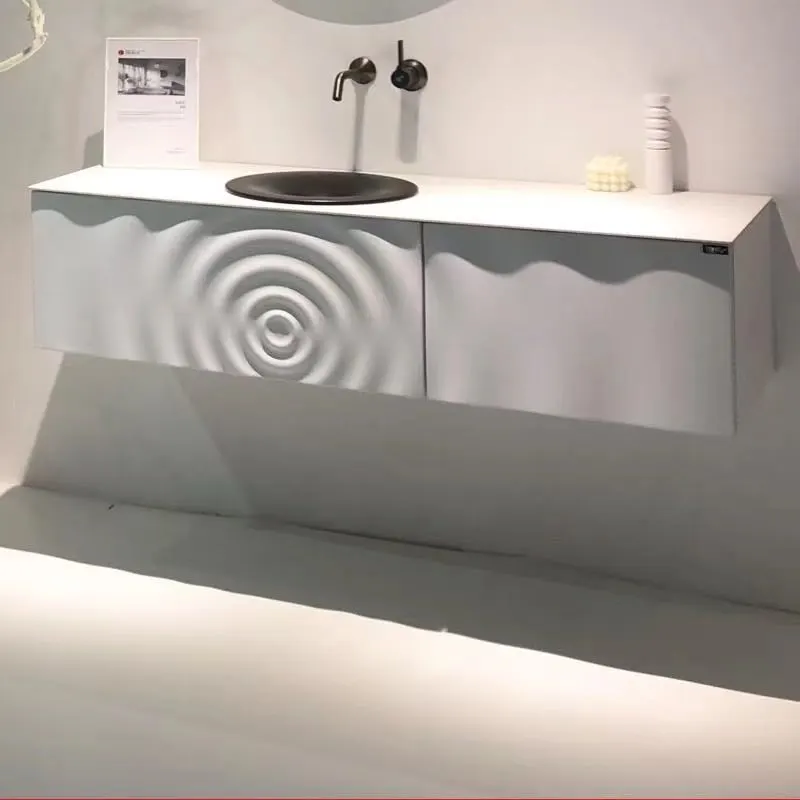 Wave's cabinet is made of quality MDF. The patented U-shape drawer is equipped with Blum push-open hinges, which work fluently and free your hands. The countertop is crafted from an Italian porcelain slab, known for its exceptional quality and natural beauty. The drop-in basin, made of solid surface, provides good flatness and hardness, not easy to scratch and easy to clean.
Plenty of inn/resort/hotel designers, purchasing managers and mobile house builders have visited TONA's booth. And many of the visitors are planning to visit TONA manufacturing base for further cooperation.
Have business cooperation with companies over 100 countries and regions around the world, TONA has a reputation of being a professional manufacturer of bathroom furniture of German craftsmanship and unique cutting-edge design.
TONA, TO NATURE