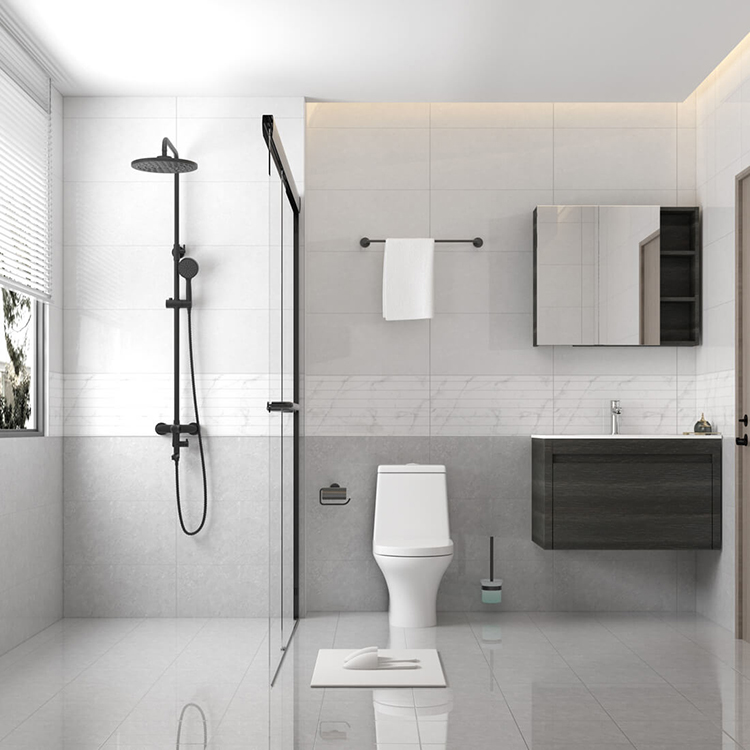 The reason why minimalism is such a very popular modern design style is that it makes it easier to appreciate the beauty of simplicity and clear lines.

I believe it's the ideal design style for bathrooms, especially smaller ones because such decor is typically highly useful and attractive. And because minimalism is all about clearing the space, which makes your bathroom appear larger.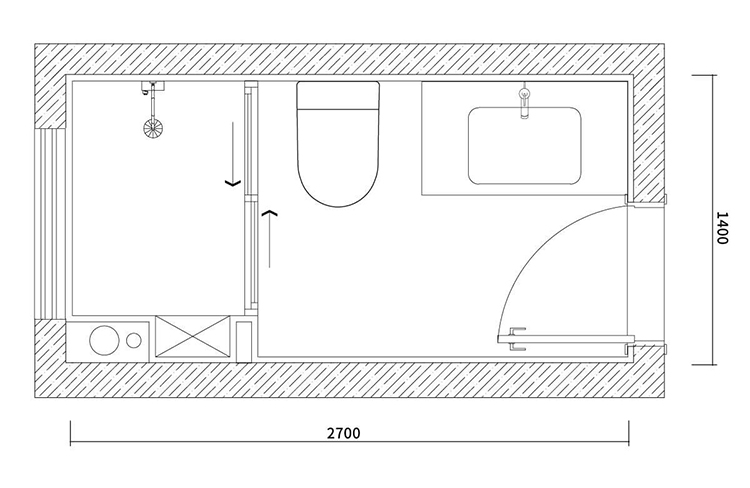 Watch 3D VR
Bathroom area: 3-5 m2
Style: Modern minimalist
Cost: $500~3,000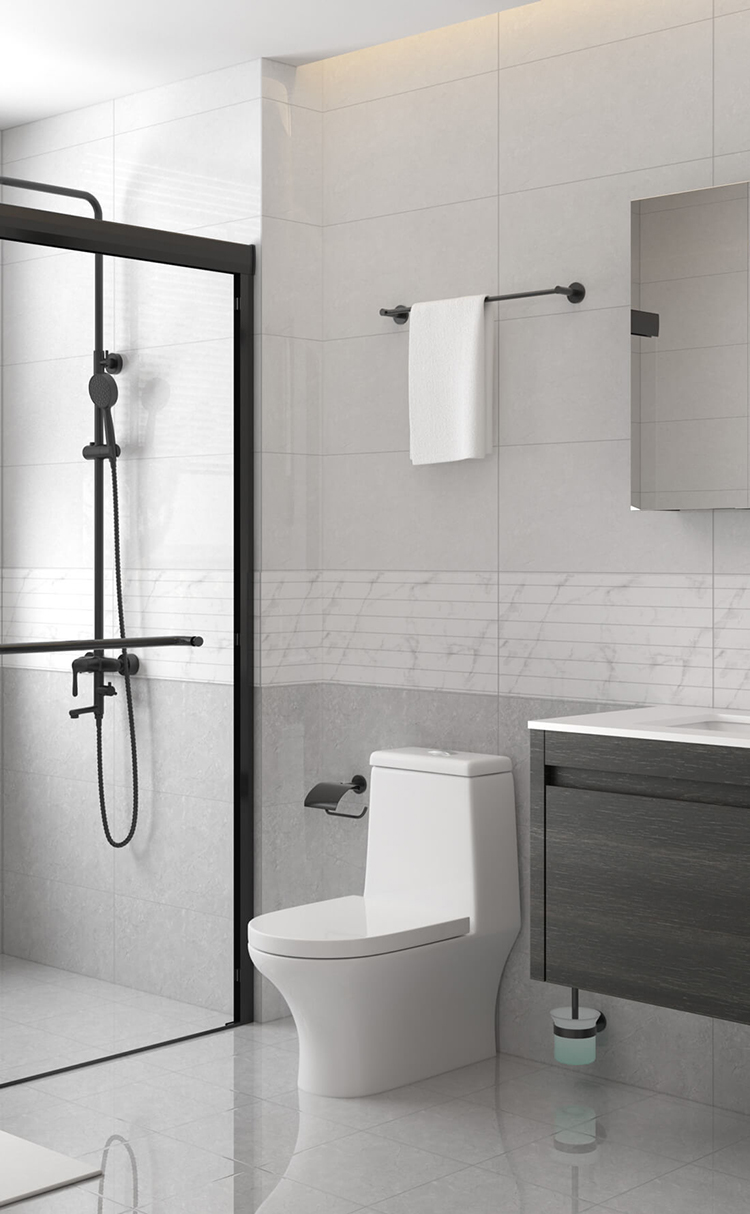 Black, grey, and white, which are traditionally simple hues, will always offer you a really attractive combination.

If you're short on space, select solely white to make the bathroom appear larger.

The key to making a minimalist room that isn't dull is a lot of texture, which such materials are guaranteed to add. 

Stone, natural wood, and concrete are great to diversity the interior and make it appear opulent.

Examine tiles as well; they are a traditional bathroom decor and may provide a lot of texture and shape.