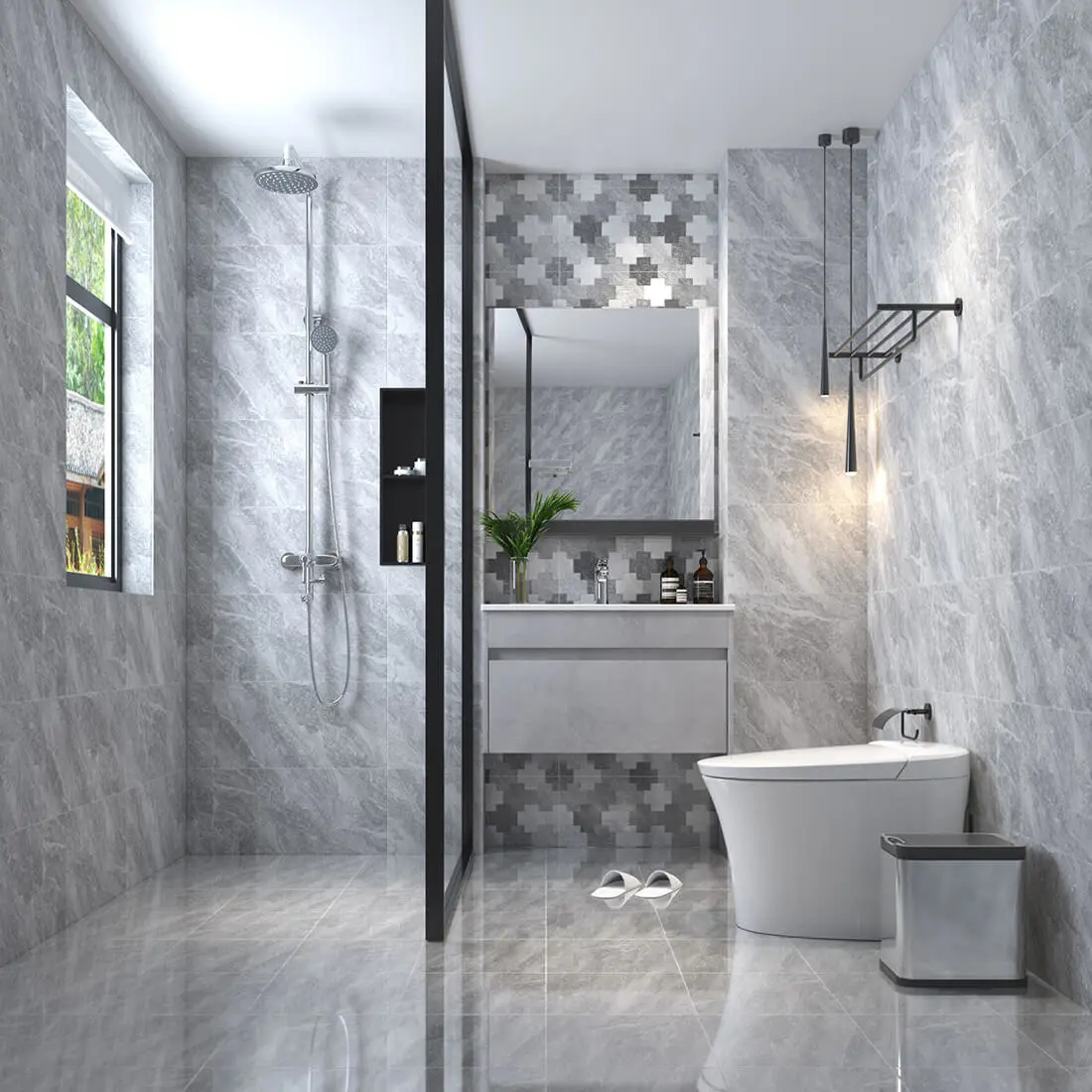 Since the early 2000s, a color somewhere between black and white has been the most popular neutral color. When it comes to decorating a small washroom, a tone like this could give the appearance of a larger area.

Gray bathroom designs are quite trendy in today's bathrooms, and it's simple to understand why. Gray is the new neutral, and there's a hue for every bathroom decor, whether modern or traditional.

Working with a neutral palette might quickly become monotonous. Neutral materials will be brought to life by employing symmetry and proportion, as well as basic yet clean-lined fixtures.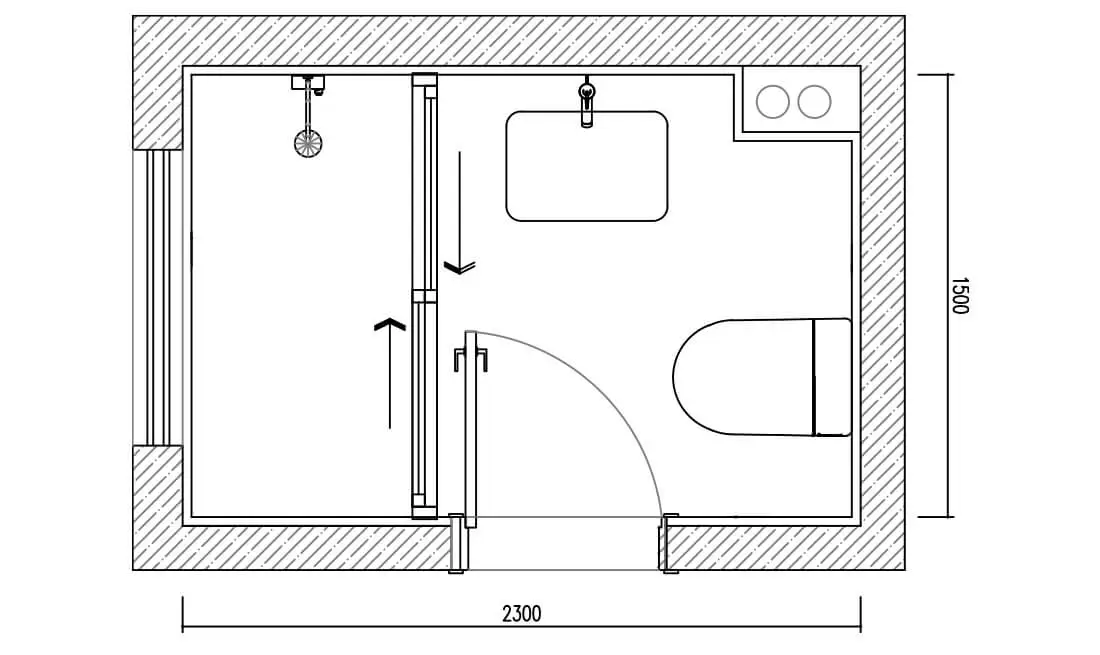 Watch 3D VR
Bathroom area: 3-5 m2
Design style: Scandinavian
Cost: $1,500~3,000  
Gray is so trendy right now that it's simple to associate it with modern style. Implement this little gray bathroom concept if you want a similar look in your small washroom.

Use only one gray hue, pair it with white, add chrome to the rest, and you'll save a lot of space. By the way, remove any boundaries and allow for an open idea.