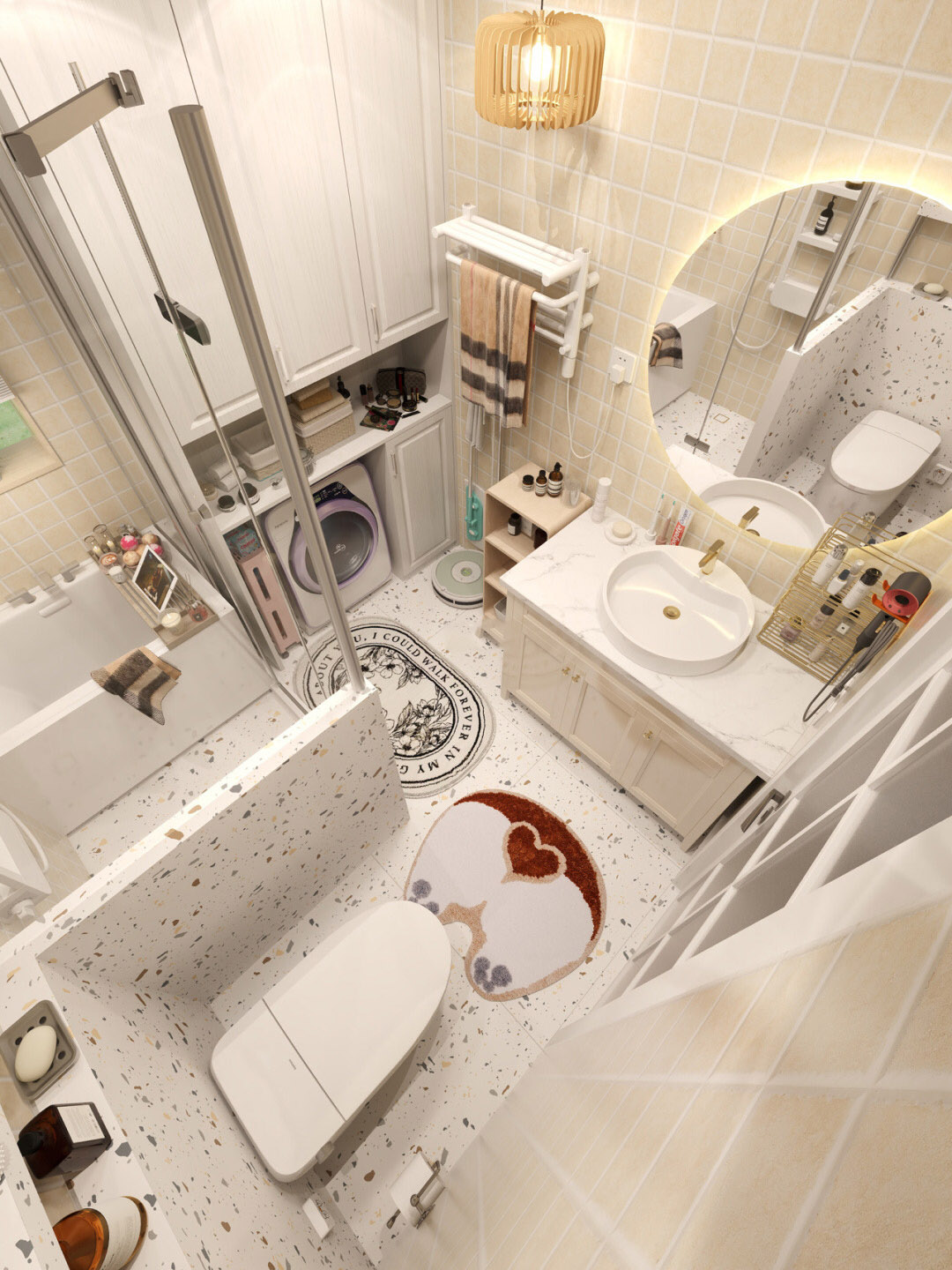 Looking for small bathroom ideas? A small bathroom can be stylish, practical and, with the right know-how, space-efficient.
Big bathrooms are a luxury many of us can only dream of – a free-standing bath in the middle of the room, complete with roaring fire and sumptuous armchair is on everyone's wish list, right? However true that may be, we think compact bathrooms can be just as gorgeous!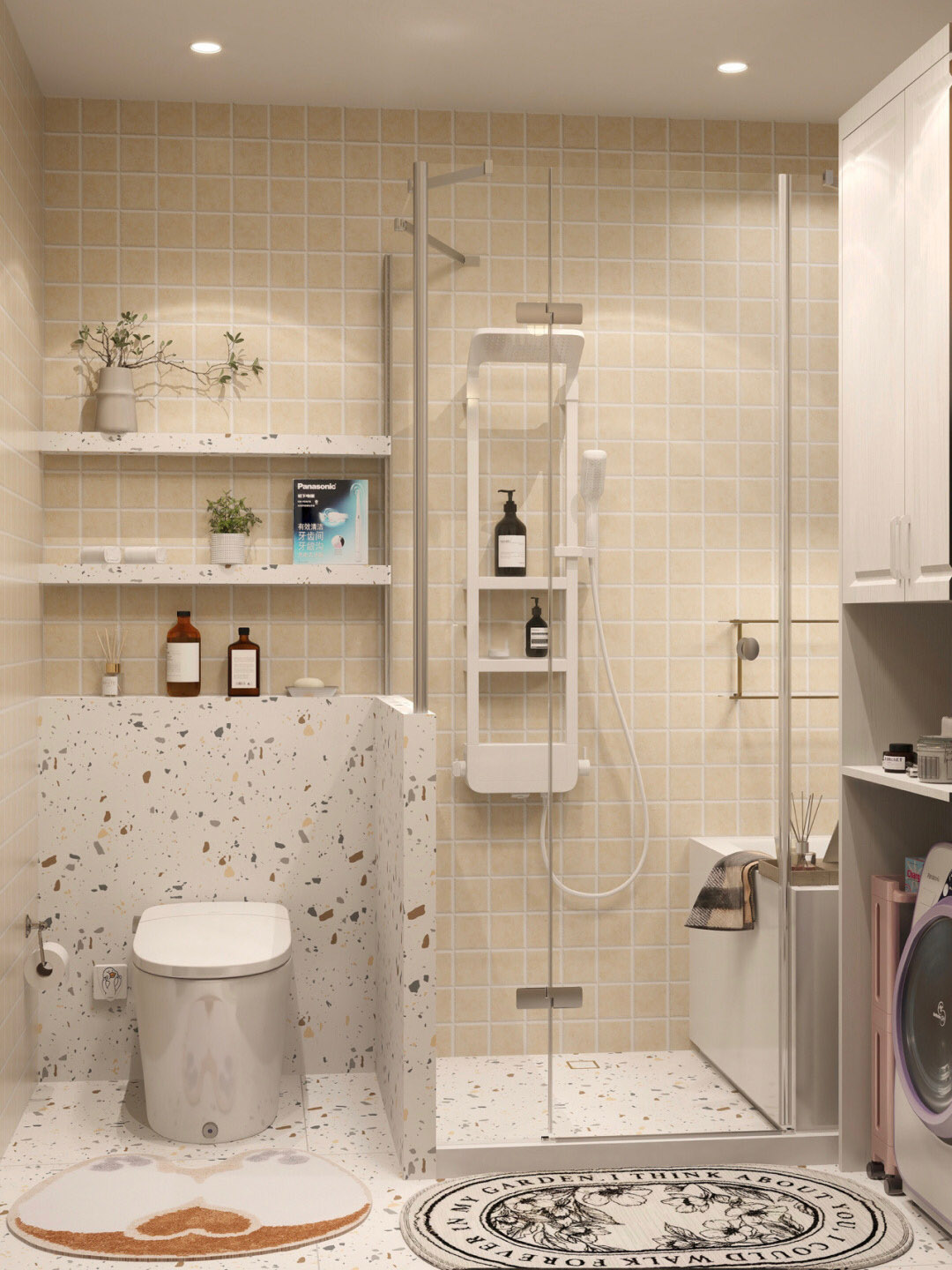 A small space doesn't have to look cluttered or feel cramped when you incorporate a few clever tricks of the trade. Your compact bathroom can soon ooze style and sophistication, even if all you have is a shower room to experiment with.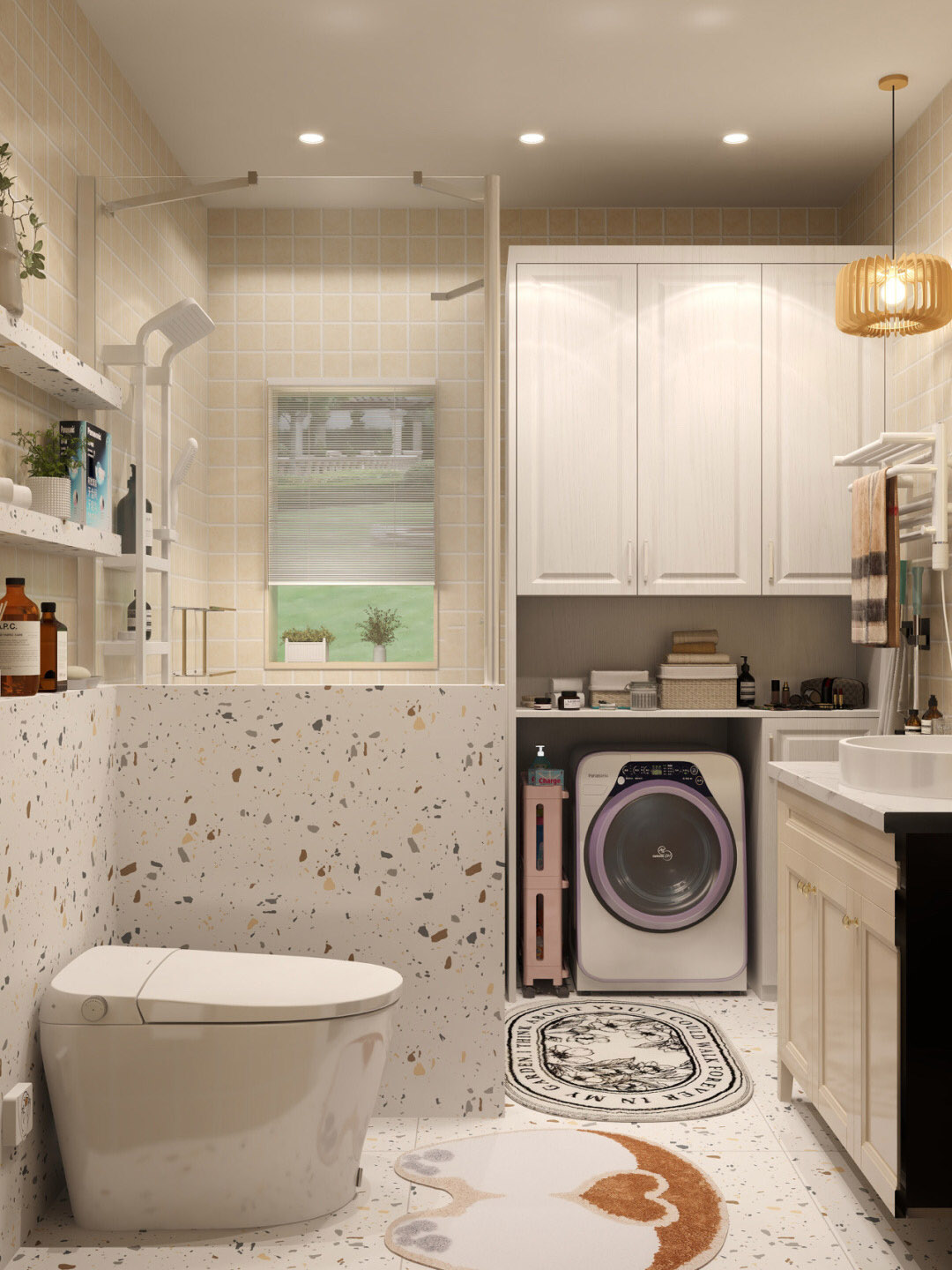 A couple of space-saving tips mixed in with a splash of gorgeous accessories and textiles will turn the most modest of bathrooms into an enviable space in minutes. Here we have a great example.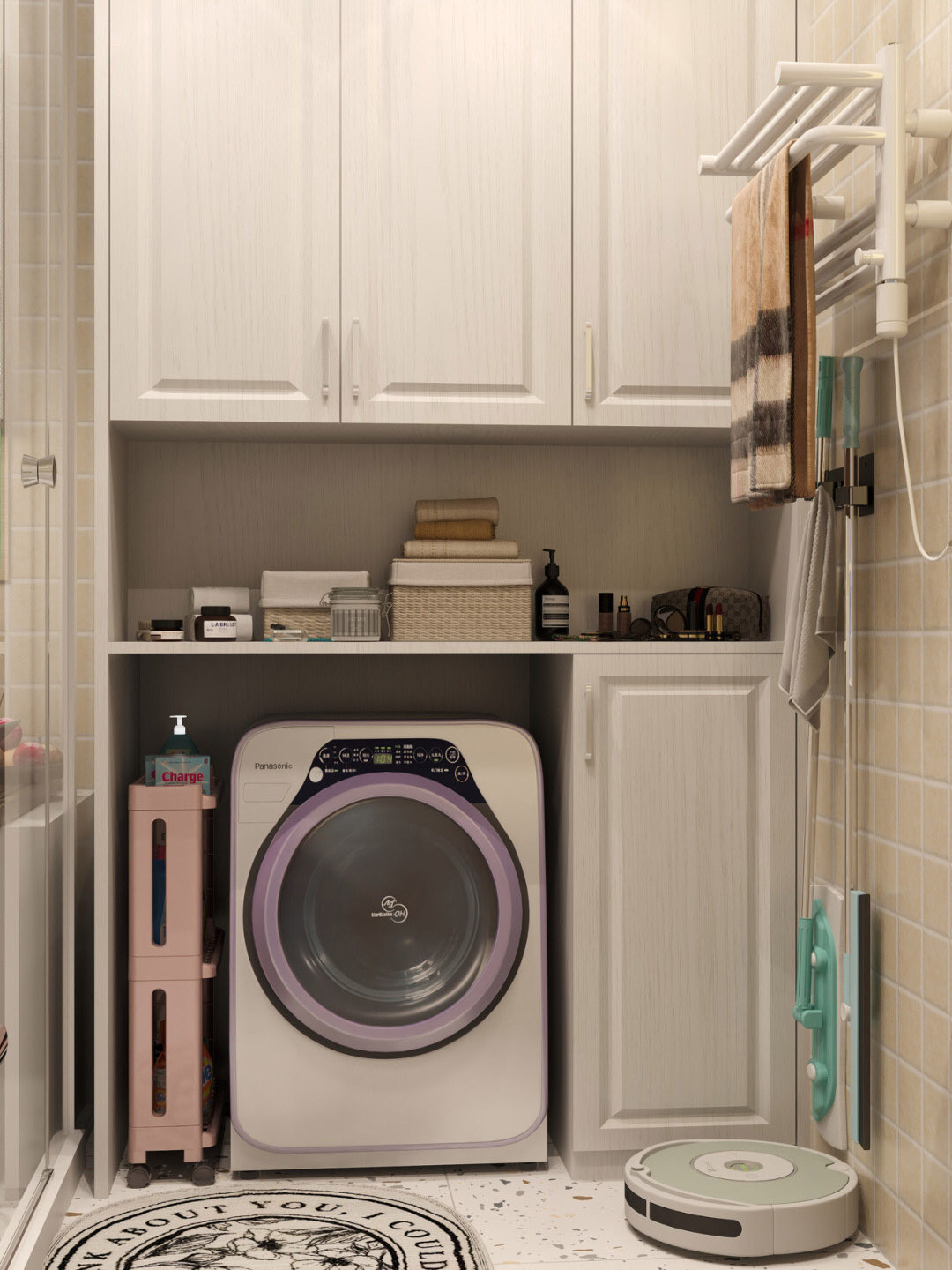 Don't shy away from including a bathtub in a small bathroom. A square bath cuts corners to boost the impression of space. A shallow shelf to hide waste pipes is also handy for adding extra surface space to display bath salts, plants and more.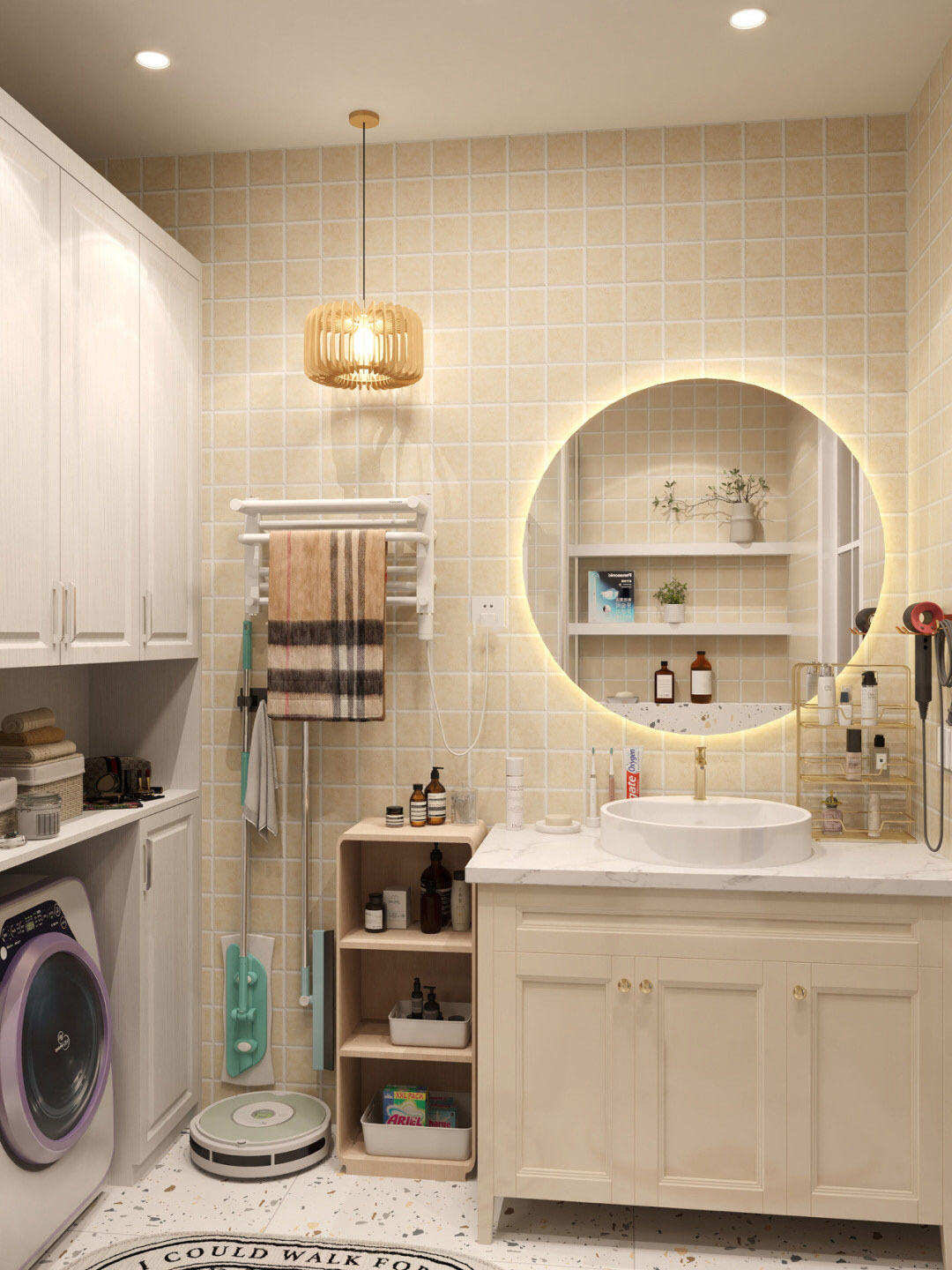 Be clever with glass. A walk-in shower with half-frame panels looks barely there in this compact bathroom, helping to create the illusion of space. Beige for the wall tiles gives the small space a dash of glamour, without overpowering.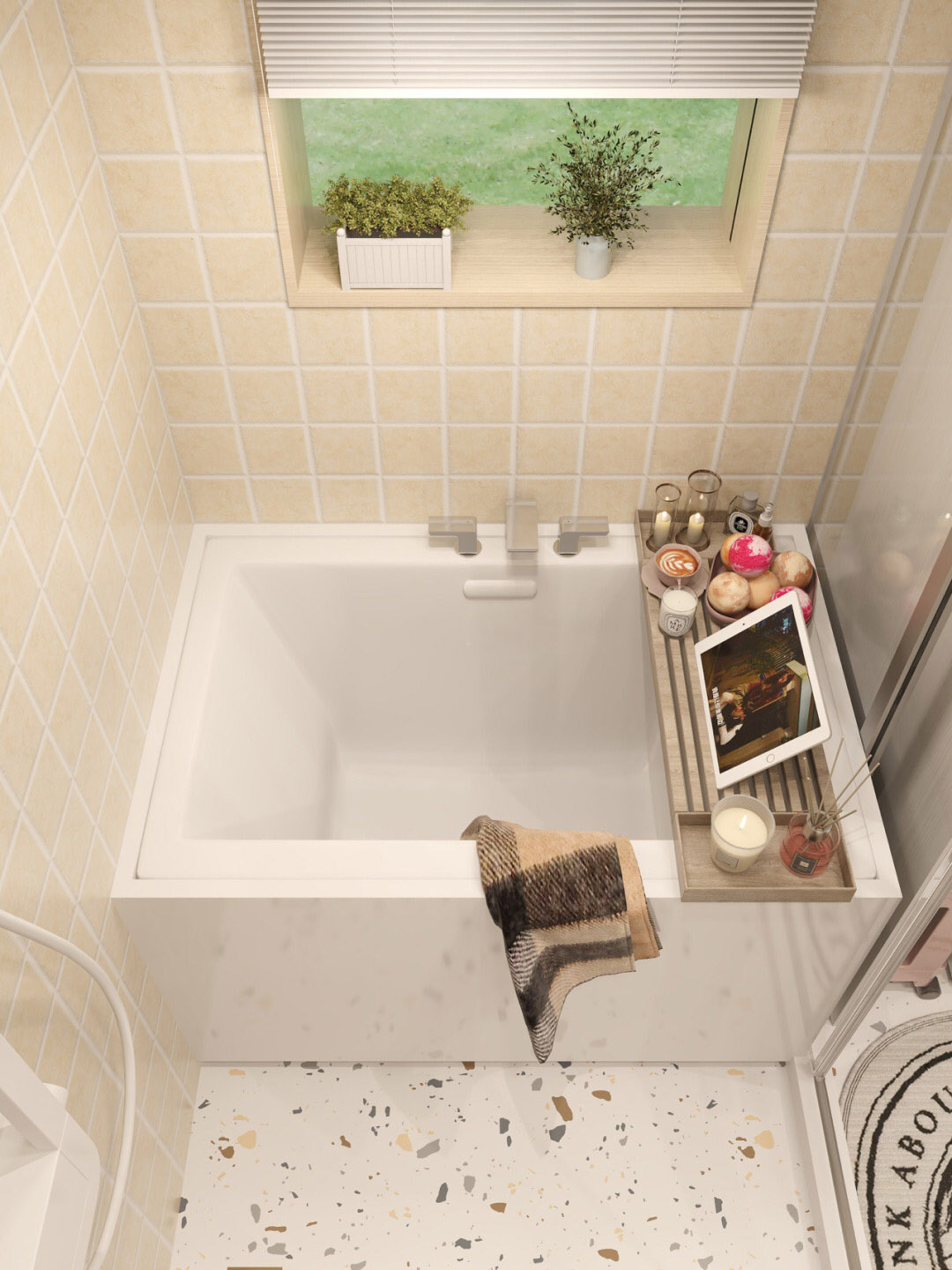 Think like an expert. Architecturally and visually, it is best to keep a small bathroom feeling open by not crowding too many things into it. Edit your amenities often, hang your towels on bars or hooks, keep pattern to a minimum, and generally, make it simple.
If you are interested in bathrooms of other decor styles, please check articles below.
Amazing Bathroom Design That Fused with Nature
Green & White Bathroom Idea | Color Inspiration