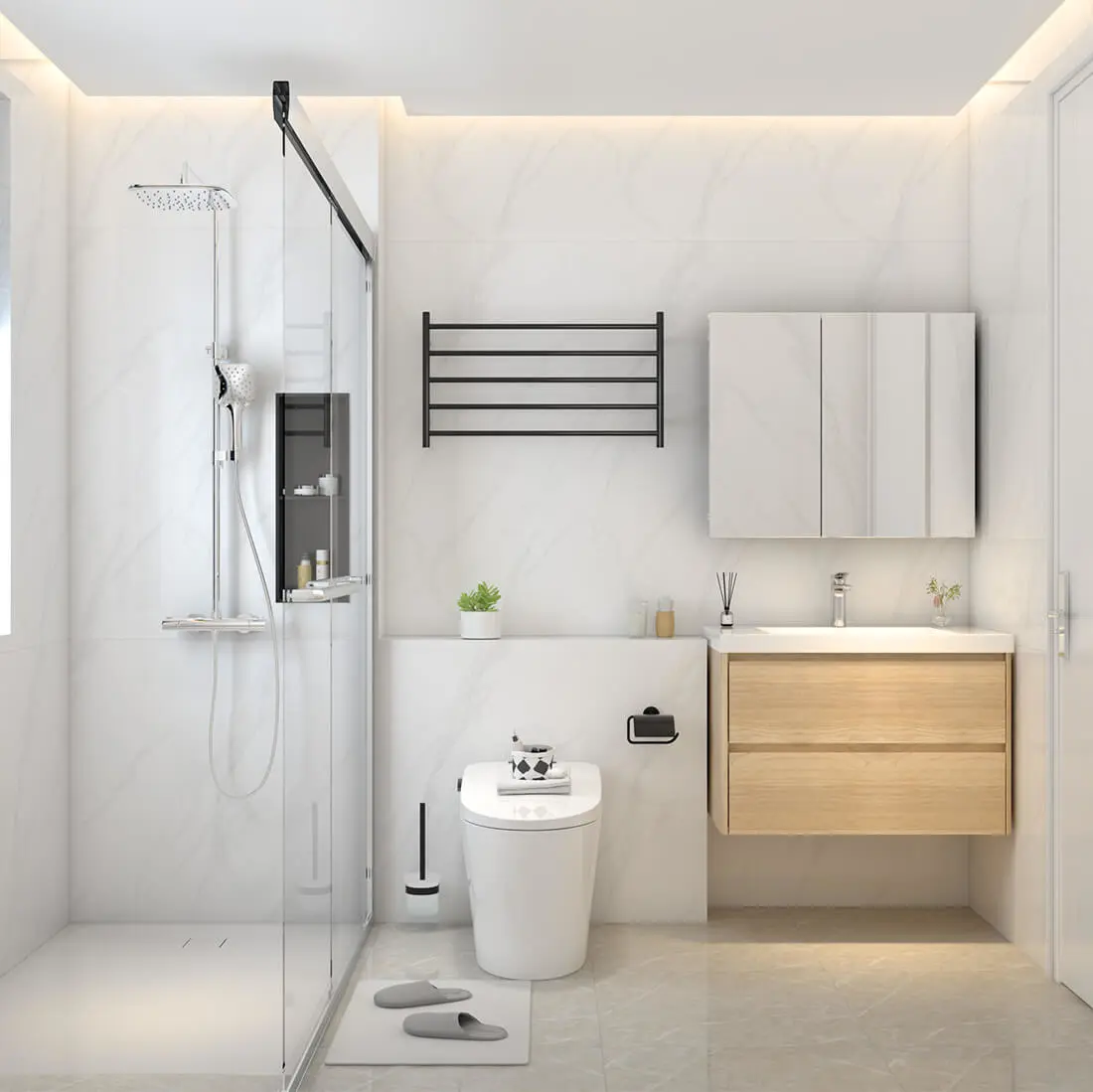 This small bathroom design is intended to make a small area feel not just larger and more functional, but also appealing.

When it comes to small bathroom design, careful planning - which encompasses everything from layout to fixture selection to creative storage solutions - is essential for making even the smallest bathroom seem big. The frosting on the cake is stylish finishing that are also functional.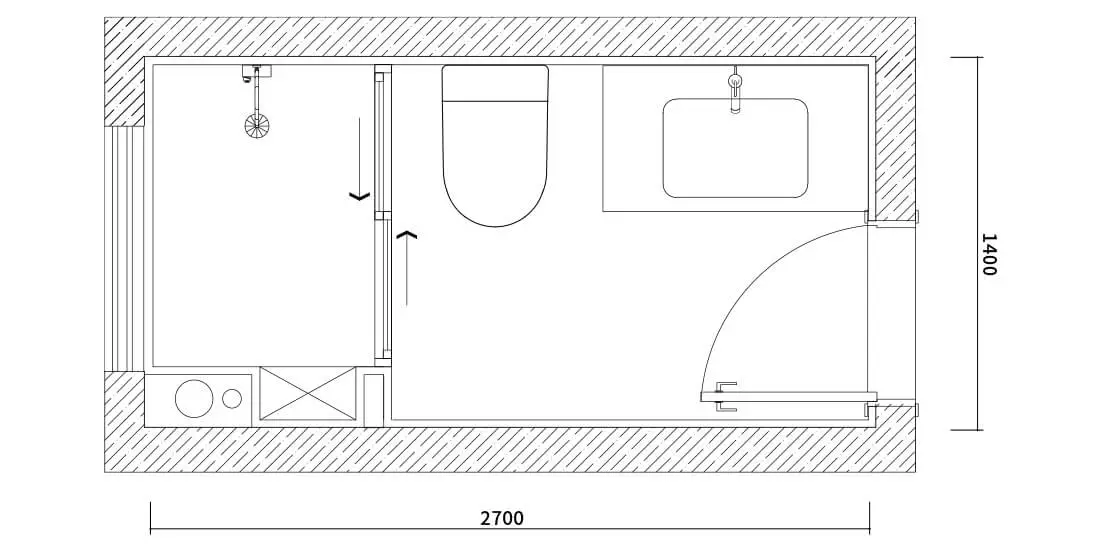 Watch 3D VR
Bathroom area: 3-5 m2
Design style: Modern, Minimalist
Cost: $1,500~5,000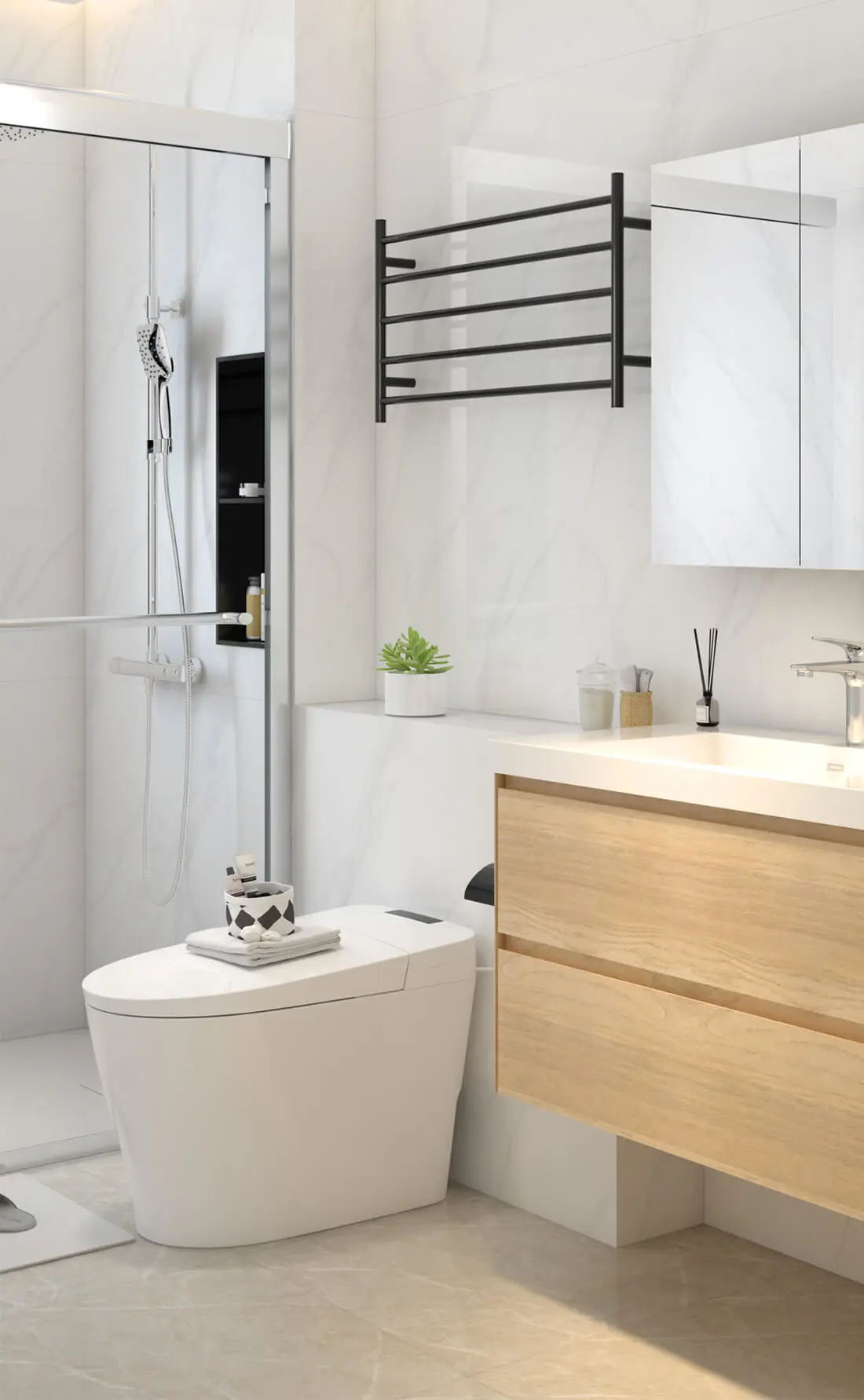 Choose floating vanities to free floor space

Mounting your vanity to the wall and clearing the floor space beneath it will make your room feel more open and spacious.

Choose a vanity with ample storage for towels and toiletries, as well as a basin that fits neatly on top.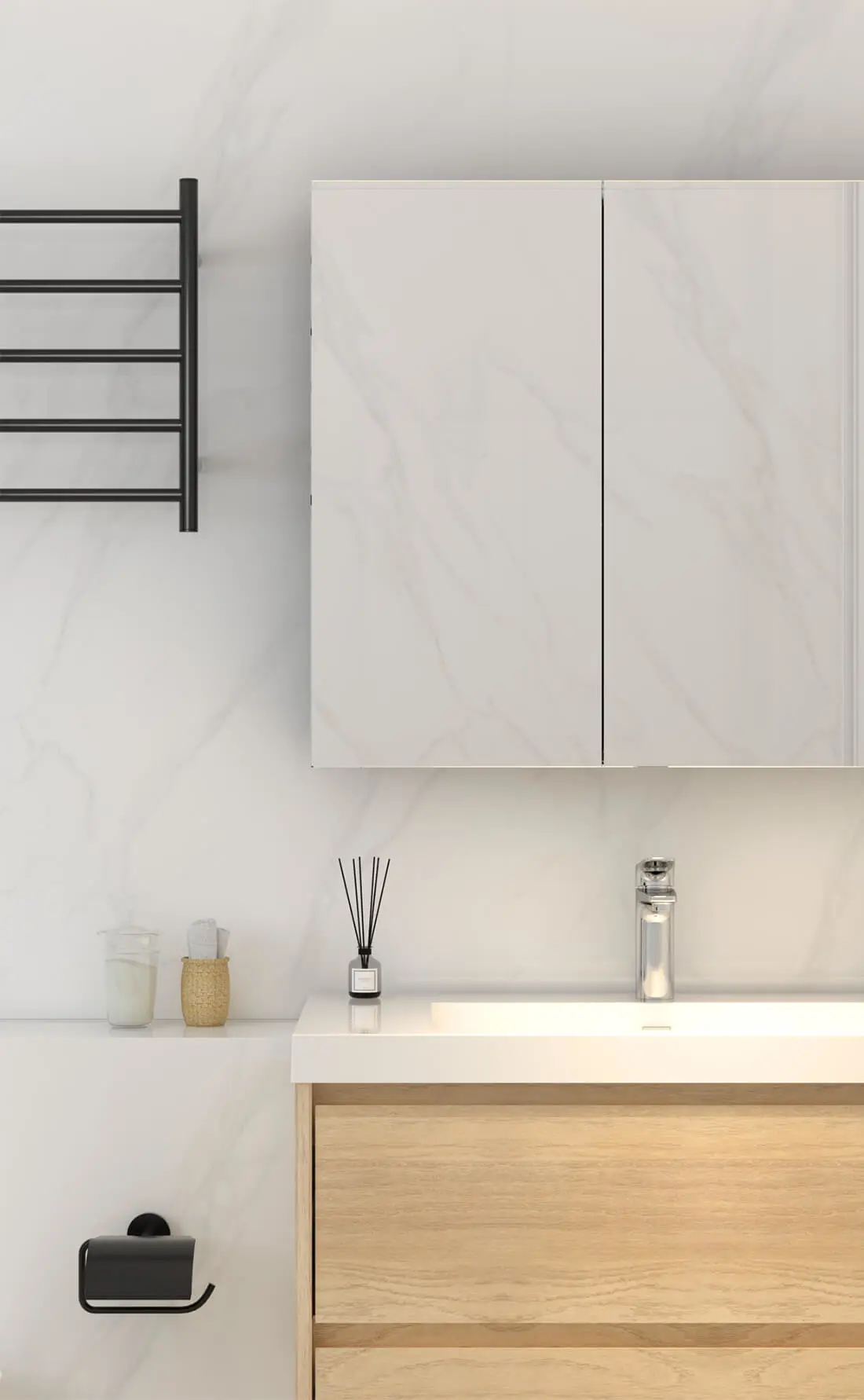 Hang mirrors to open up the space

Hang a big mirror (or two or three) over your bathroom sink to reflect natural light and make the area appear more spacious.

You'll be shocked at how much a mirror can open up a space, and it's the number one technique interior stylists employ to make a room feel bigger.

In this case, it is a mirror cabinet, which provides extra storage space for cosmetics and cleaning supplies.

Make a statement in your bathroom by going large and bold.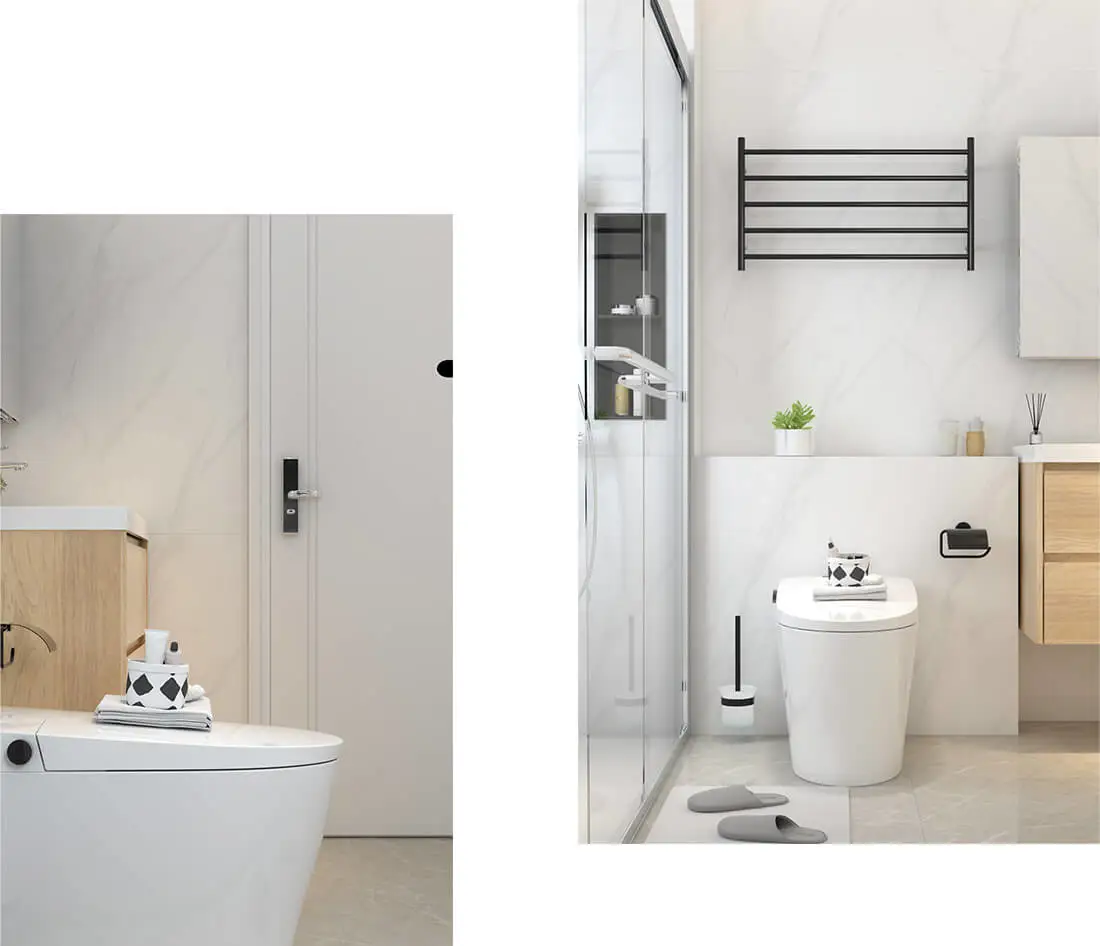 It could be worth dividing a family bathroom into zones — for example, putting the shower and bath on one side and the basin and toilet on the other – so that someone can brush their teeth while you're bathing the kids.