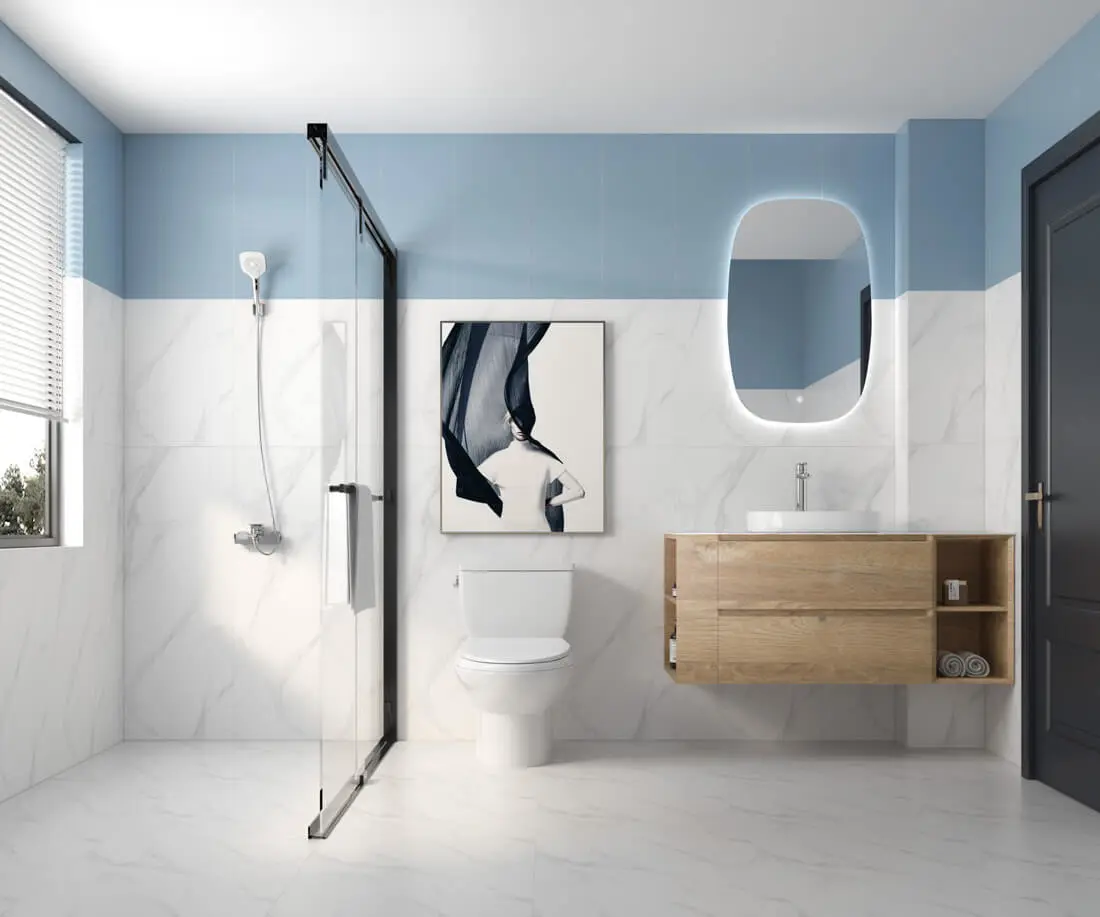 A blue and white color scheme for a bathroom will create a soothing 'spa-like' design that will help to inspire your next home renovation.

White is classic while mixing in a shade of blue brings a touch of elegance.

There are a variety of shades that you can select from that will make quite a statement.

Blue, the color of water is a natural fit for a room built around its role in keeping us clean and healthy.

Blue is soothing, relaxing, evocative of sea and sky. Blue can be introduced with either paint or wallpaper, which is extremely trendy right now.

Enjoy our bathroom idea below!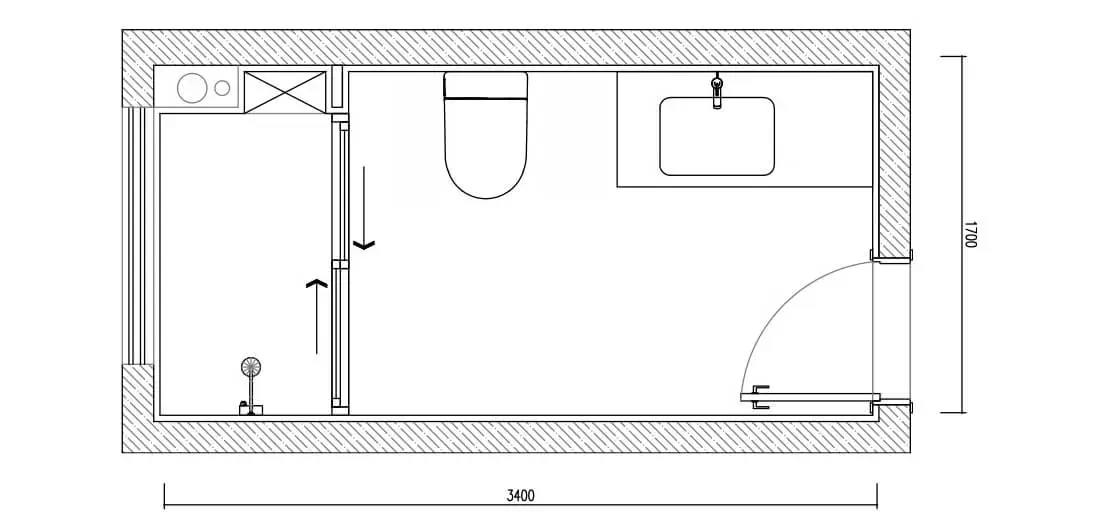 Bathroom area: 5-8 m²

Design style: Modern, minimalist

Cost: $1,500 - $5,000

Tag: fresh, romantic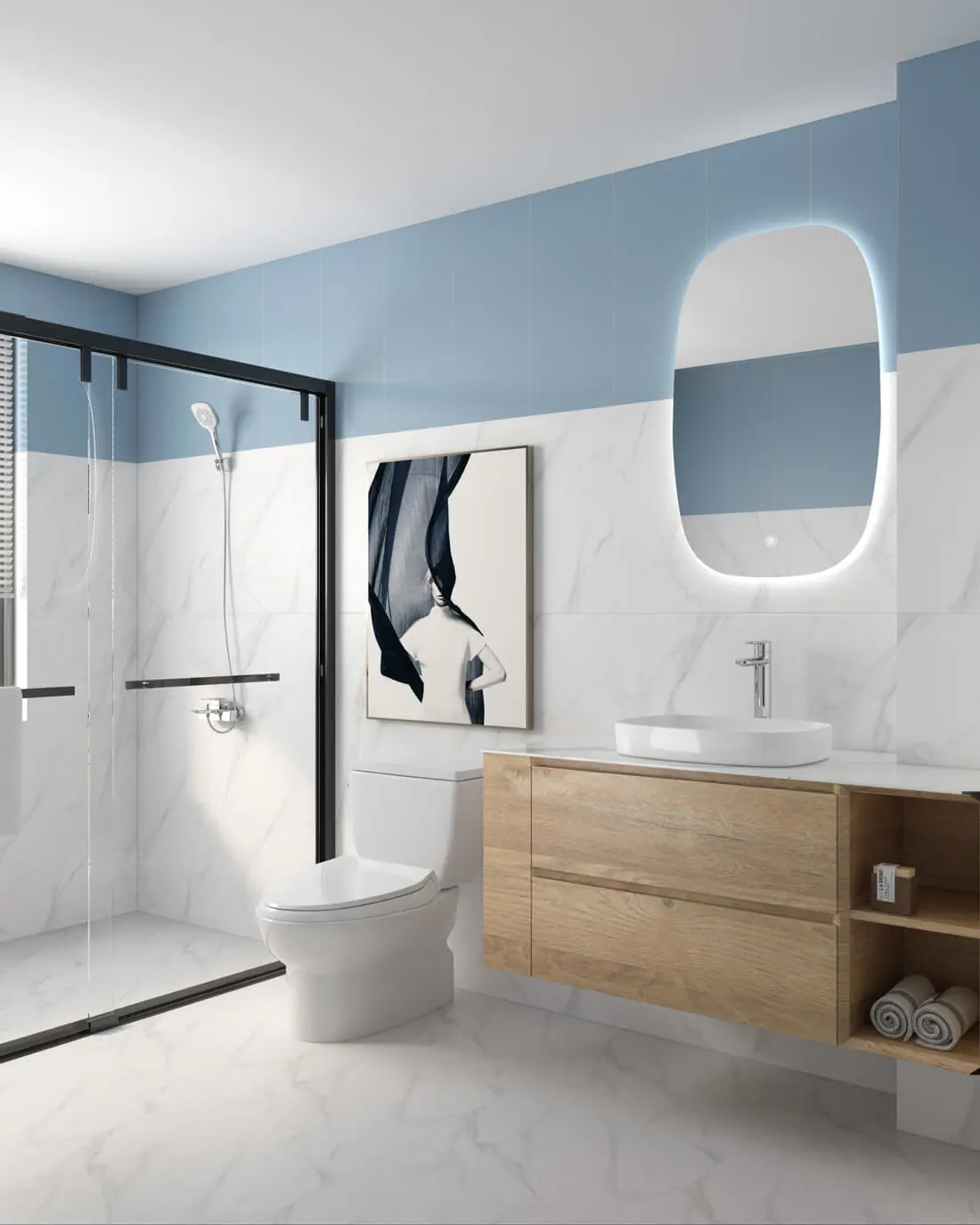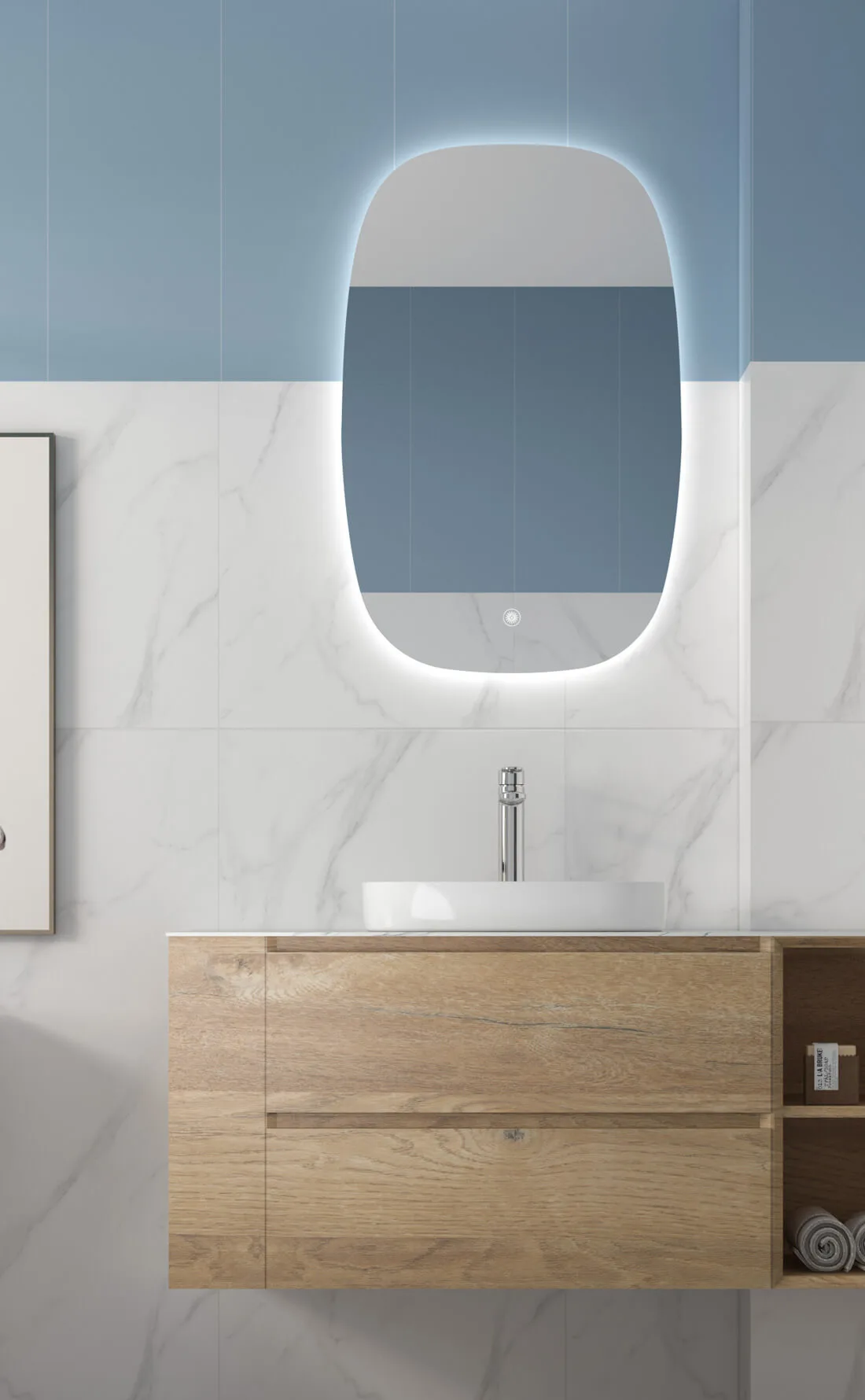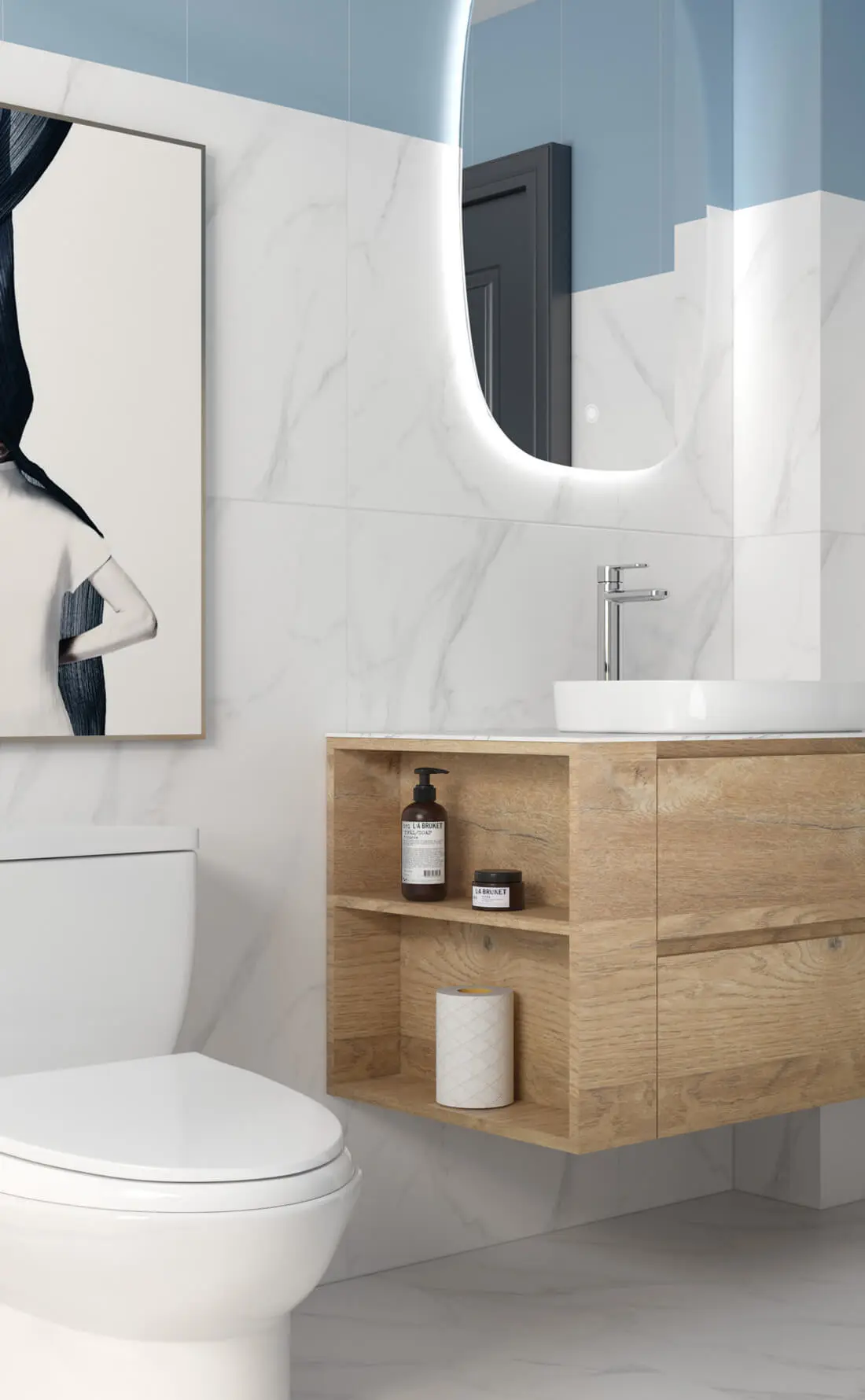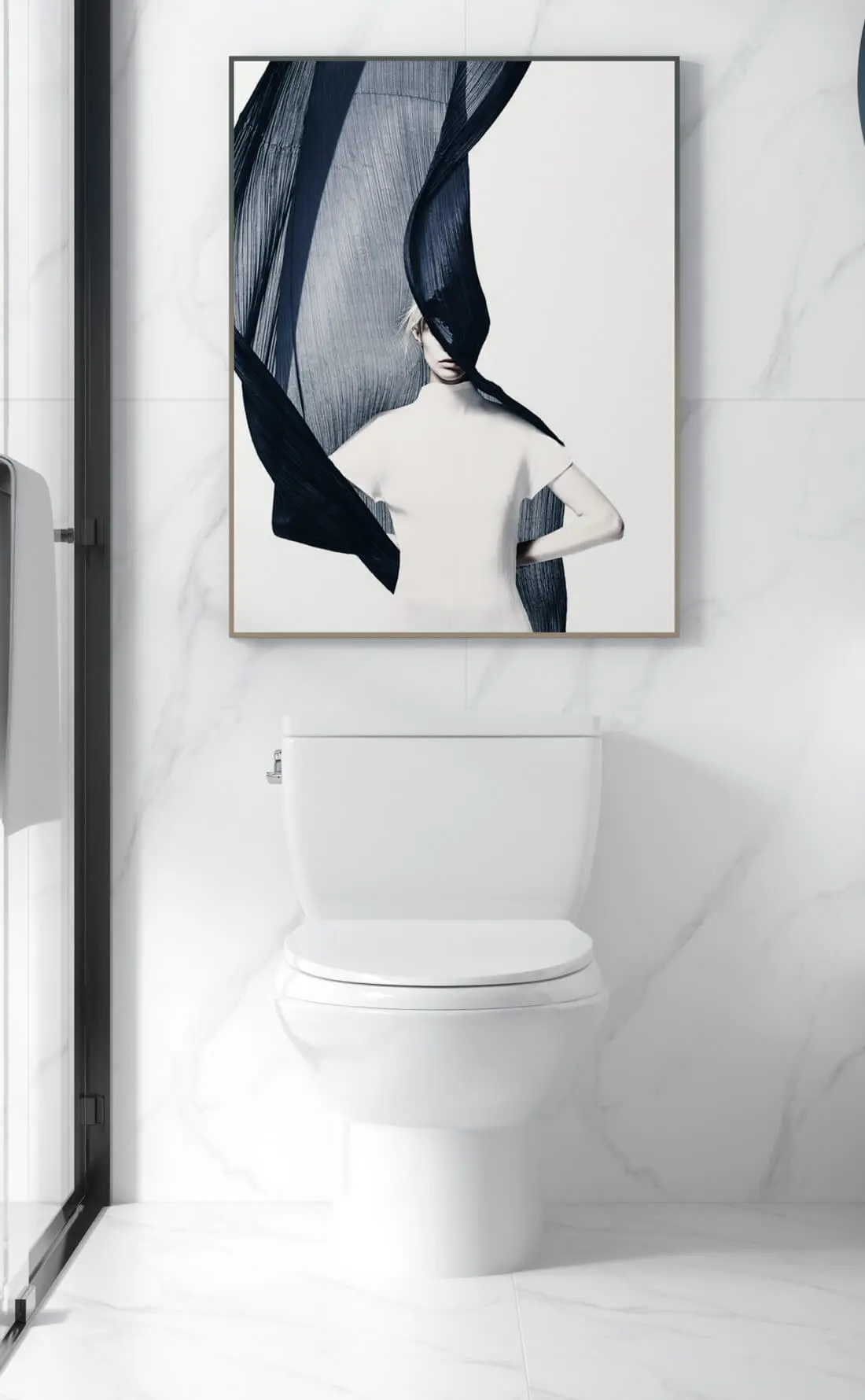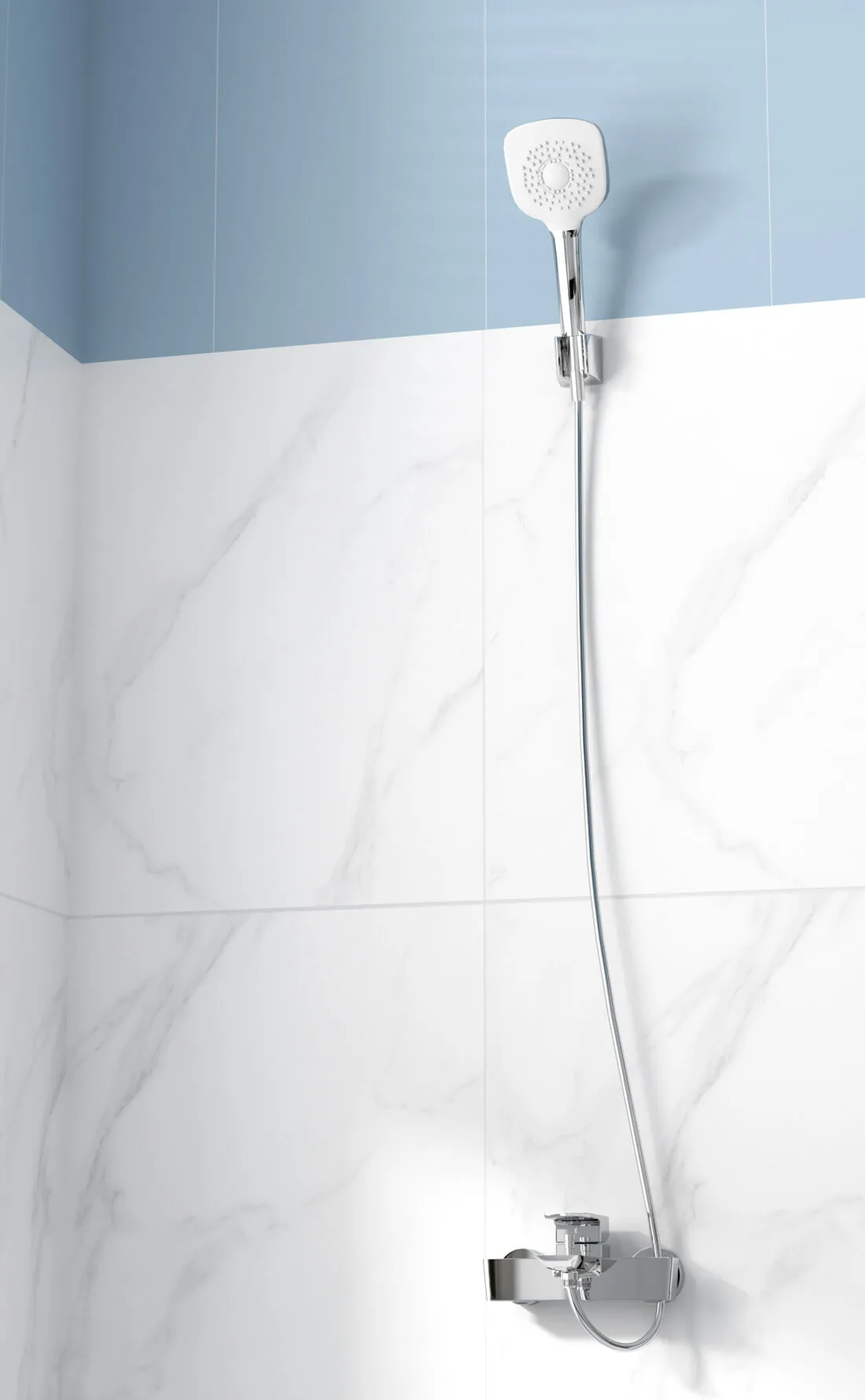 More bathroom styles:
Pink Bathroom Idea for Modern Home
Modern Pink & Green Bathroom Idea to Inspire You
Gorgeous Dark Black Bathroom Idea