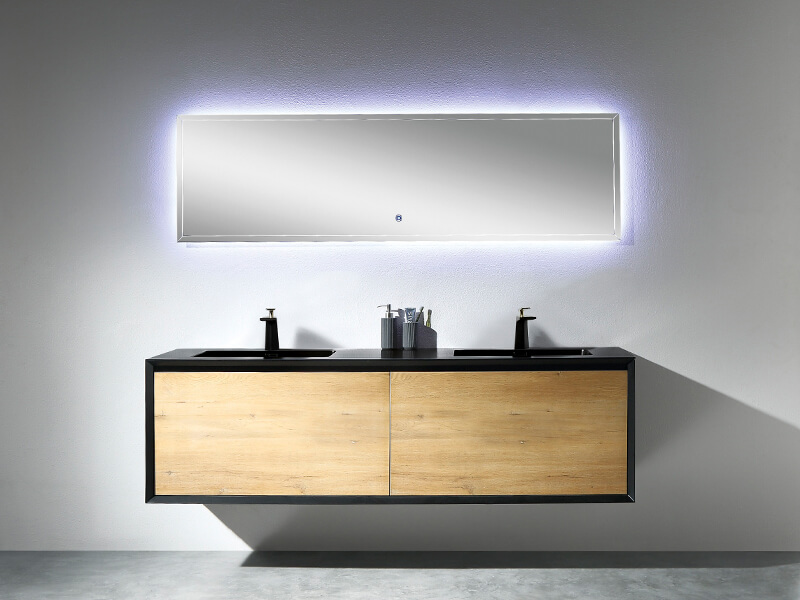 Since the days of conventional mirrors, bathroom mirrors have advanced significantly. In bathrooms all around the world today, LED bathroom mirrors are bringing a completely new way to view your reflection.

A better LED bathroom mirror is an investment that will provide you a superior bathroom experience, just as you would pick a better TV or sound system over a less expensive model.
 
What are LED Mirrors?
An LED mirror is one with integrated LED lights or strips that shine light along the surface's edge. The lights may be dimmed, turned on and off, or changed to a new hue, and they are often wall-mounted.
Because you may select from a range of sizes and types to match your bathroom's décor, LED mirrors can be a terrific addition.
Reasons Why LED Bathroom Mirrors are Better Than Traditional Mirrors
LED bathroom mirrors are far too frequently dismissed as a gimmick rather than a viable alternative to a conventional bathroom mirror.
However, LED bathroom mirrors are actually far better than conventional ones. The following are just a few of the numerous benefits of purchasing an LED bathroom mirror: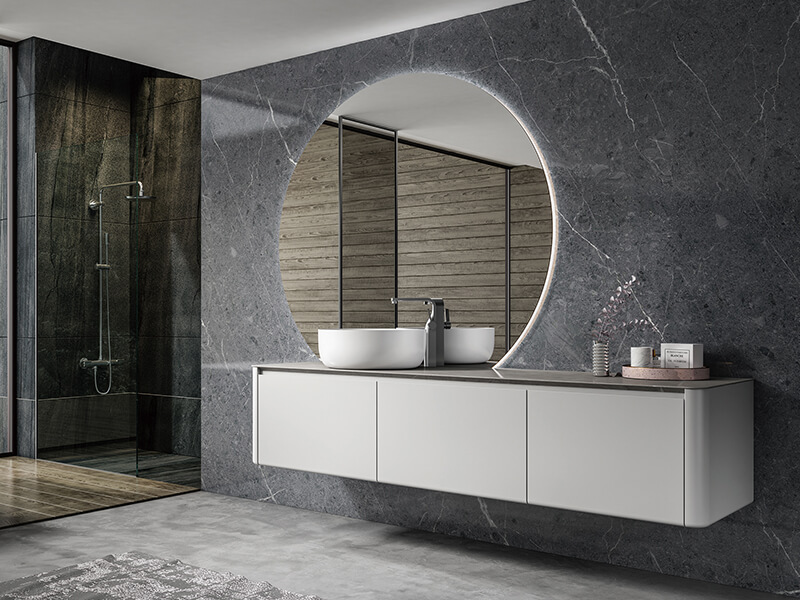 1. Luxurious Appeal
Bathroom LED mirrors provide a level of luxury that is incomparably superior to a conventional mirror. Typical traditional mirrors are just a piece of solid glass attached to the wall. LED bathroom mirrors, on the other hand, frequently use a high-quality reflecting material that protrudes from the wall, giving them a more opulent and sophisticated appearance.
Additionally, LED bathroom mirrors come in a range of designs, including framed, frameless, back-lit, and beveled. There is no better way to give your bathroom a 5-star hotel vibe than to spend money on an LED bathroom mirror.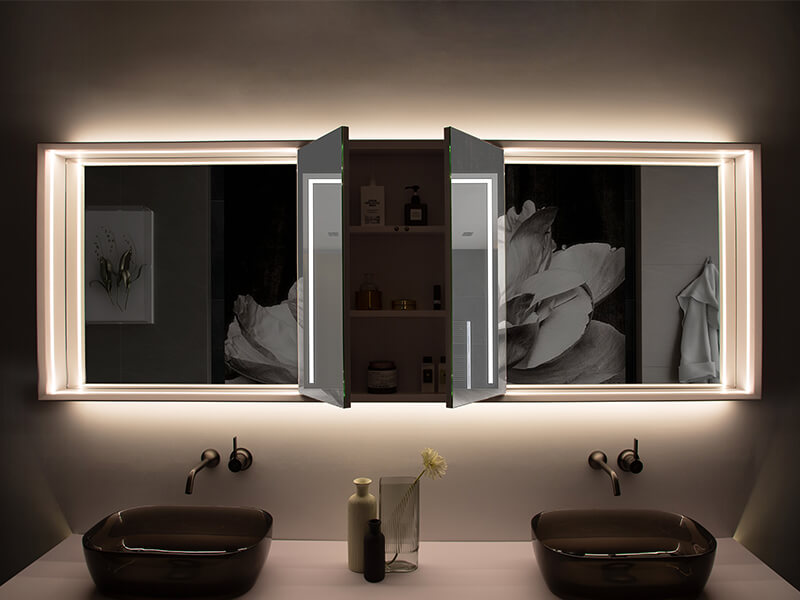 2. Lighting
The fact that LED bathroom mirrors give a significantly brighter and more vivid reflection than conventional mirrors is the most evident reason why they are superior to them. Because traditional mirrors rely on your ceiling lights for lighting, the reflection in the mirror frequently seems flat and uninteresting. However, LED bathroom mirrors include built-in illumination that will enhance the clarity and color of your reflection.

The brightness of the illumination may be readily changed from low to high with the press of a button. Additionally, they come in a range of illumination color options, from the brilliant, white light of fluorescent lighting to the classic incandescent light's gentle, warm glow.
 
3. Long-Lasting
LED lights have a reputation for having a long lifespan, and LED bathroom mirrors are no different. They are therefore ideal for all applications, including those in homes, workplaces, and hotels. LED bathroom mirrors are a secure investment since they are frequently built of a material that is temperature and humidity resistant.

They also include a ton of other advantages, like water and scratch resistance, anti-fog, and anti-glare qualities.
 
4. Easy Installation 
You are quite mistaken if you believe that installing an LED bathroom mirror is challenging. It only has to be hung like a typical mirror for it to work. LED bathroom mirrors are often fitted with the aid of a straightforward, quick-connect kit in terms of illumination. The mirror just requires a power socket to be plugged into before it is ready for use.

A soft-touch button located in front of the mirror may be used to operate the majority of LED bathroom mirrors. The button's functions include changing the lighting's hue and intensity as well as turning on or off the mirror light.
 
5. Versatile
Since LED bathroom mirrors are available in a variety of sizes and designs, they can fit any size bathroom. LED bathroom mirrors are prepared to assist you in getting the ideal reflection, whether you like a square, rectangular, or irregularly shaped mirror. Additionally, you may select front- or back-lit mirrors according on your preferences.

Your reflection will appear sharp and crisp in a front-lit mirror, but it will appear softer and more realistic in a back-lit mirror.
 
6. Cost-Efficient
LED bathroom mirrors are powered by electricity, however conventional mirrors don't need any electricity at all. However, they are incredibly cost-effective. LED lights are a cost-effective option for your bathroom because of their extended lifespan and minimal energy usage.

The power usage of LED bathroom mirrors won't even be noticeable to you, and you can count on them to endure for many years.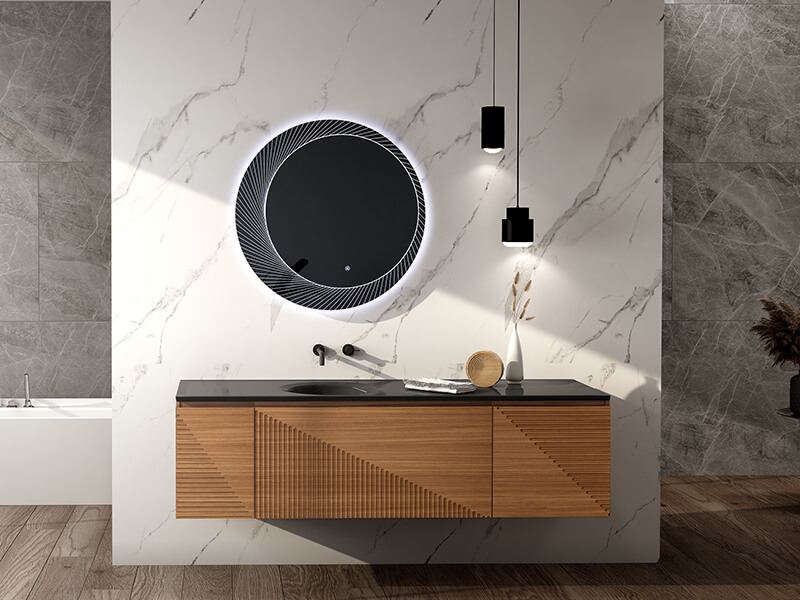 7. Brighten Up Your Bathroom
You may design a well-lit, spotless, and fashionable bathroom with the aid of LED bathroom mirrors. They are ideal for usage in bathrooms with dark tile or walls.
They also make a tiny bathroom appear larger and more spacious, which is perfect for bathrooms that are too small. Additionally, because the light brightness and intensity can be adjusted, LED mirrors are ideal for bathrooms of any size.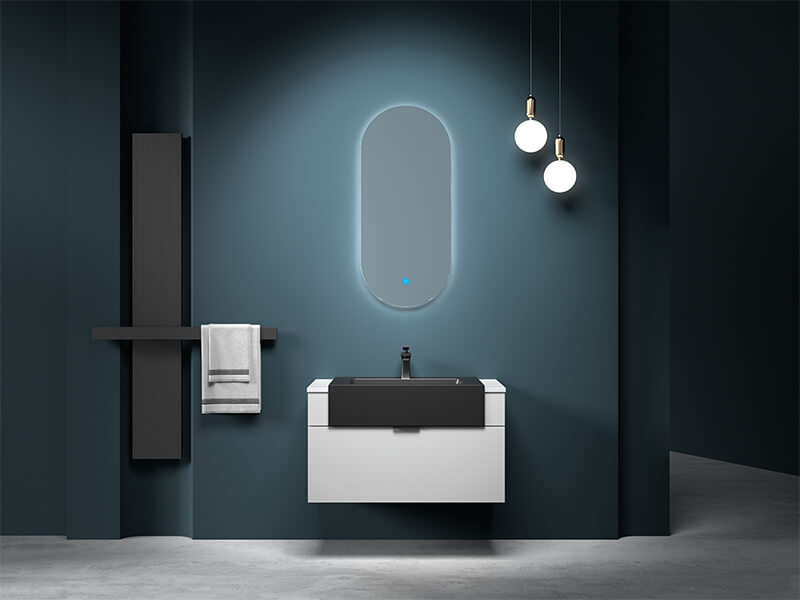 8. Modernize Your Bathroom
LED bathroom mirrors are the ideal method to upgrade your bathroom. Modern bathroom design is all about simplicity, cleanliness, and usefulness.

LED bathroom mirrors are the ideal way to add style, cleanliness, and functionality to your bathroom thanks to their sleek, contemporary design. LED bathroom mirrors have a highly futuristic appearance and are perfect for those who appreciate simple, clean lines and minimalist architecture.
 
Conclusion
There are many methods to improve your bathroom experience, but adding an LED bathroom mirror is the best one. The ease of installation, upkeep, and aesthetic compatibility of LED bathroom mirrors contribute to their appeal.

TONA is a terrific place to start if you're searching for a solution to give your bathroom a more opulent and sophisticated appearance. The leading online seller of full-body mirrors and LED bathroom mirrors is TONA. Your bathroom may be customized with a number of sizes, shapes, and styles to appear the way you desire.

More articles: