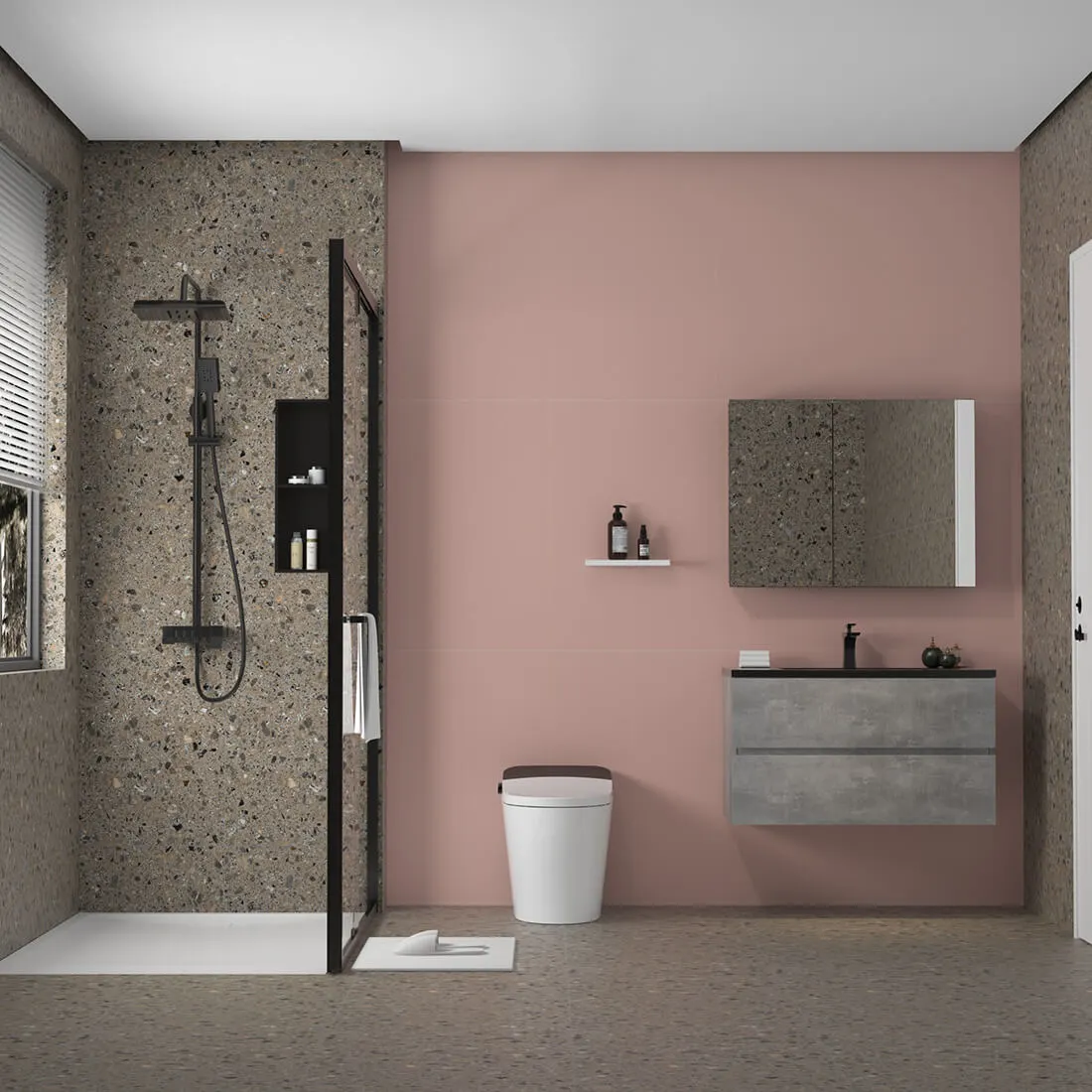 Terrazzo bathrooms are either loved or despised. There's a reason terrazzo has come back into style as the statement surface of choice for creating a spa-like sanctuary at home, thanks to its speckled good looks and unlimited color possibilities.

When adding touches of pink to your bathroom's decor or surrounding the space with a variety of pink shades, there are an array of moods you can create.

Because the terrazzo and pink color combination is already striking, the remainder of the décor is kept simple and geometric.

Enjoy the idea.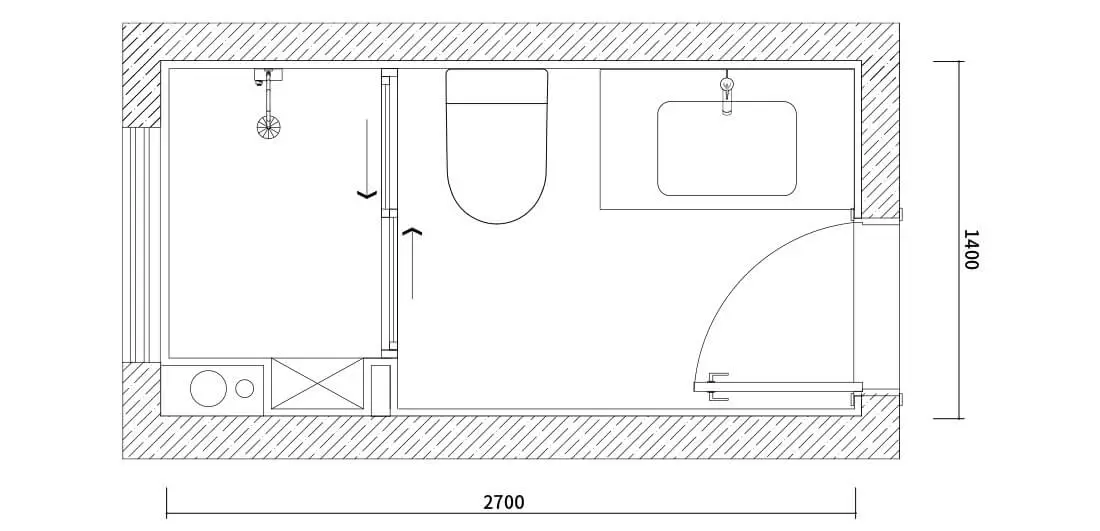 Watch 3D VR
Bathroom area: 3-5 m²
Design style: modern, minimal
Cost: $1,500~5,000
Tag: romantic