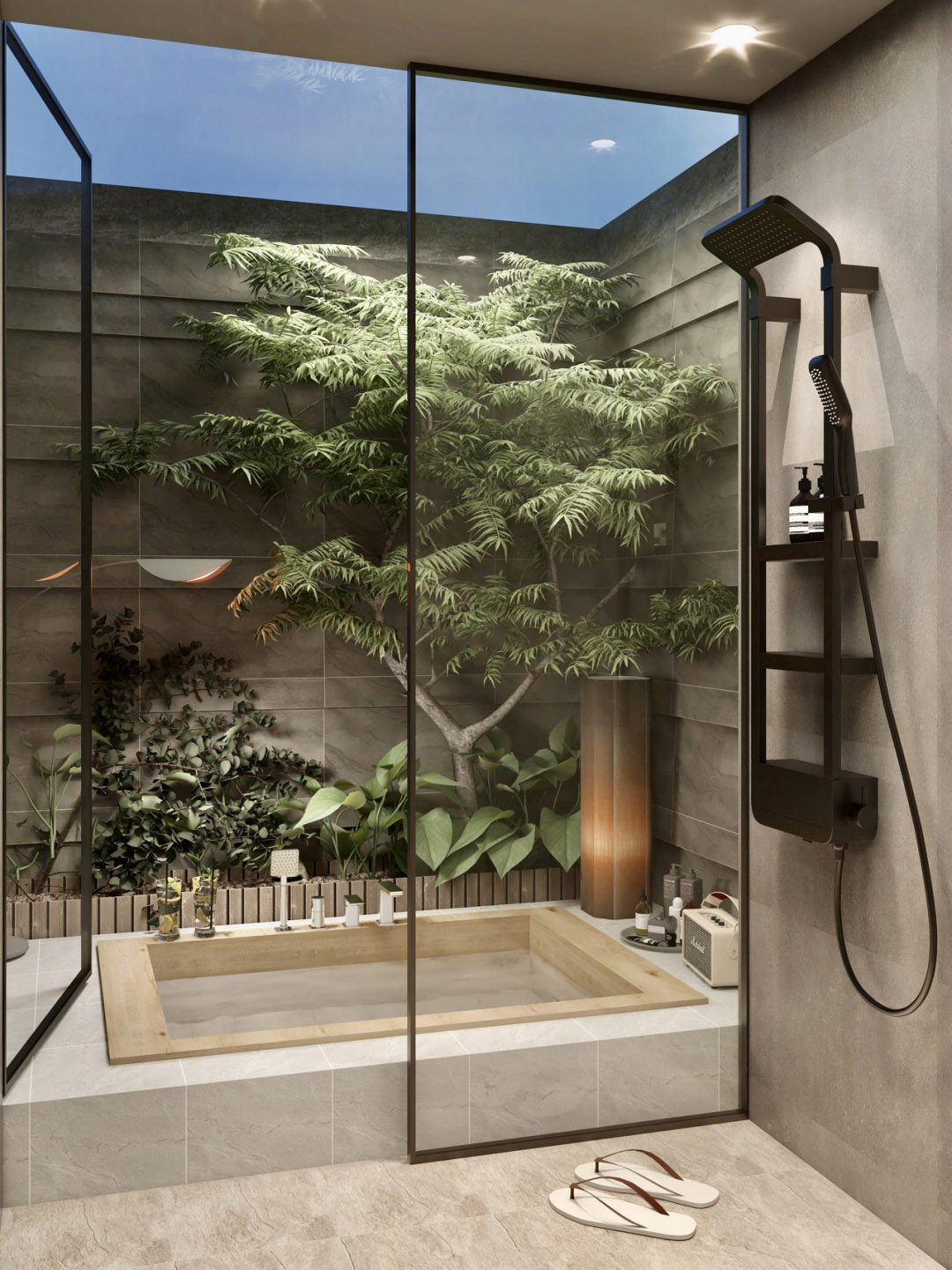 The outdoor season is beginning soon in the northern hemisphere. It's time to get ready for it: take a look at your outdoor furniture, buy new accessories, remodel something and so on. And if you are thinking of designing a new outdoor space, we would highly recommend an outdoor bathroom.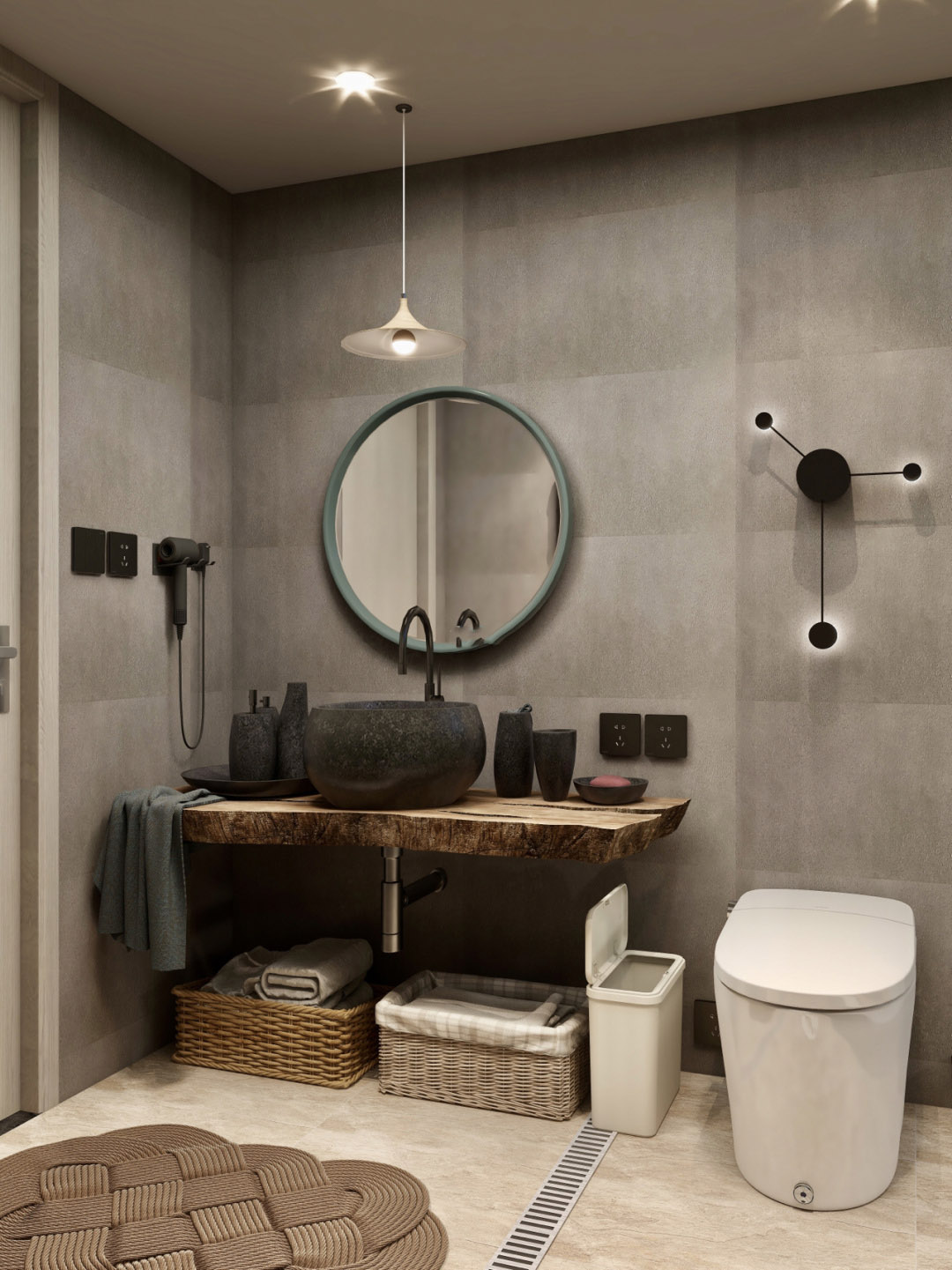 No matter if you have a pool, sauna or want to create a biophiullic bathroom (integrating nature together with design), an outdoor shower or indoor/outdoor bathroom could be an amazing home feature (especially if you live in a warm climate).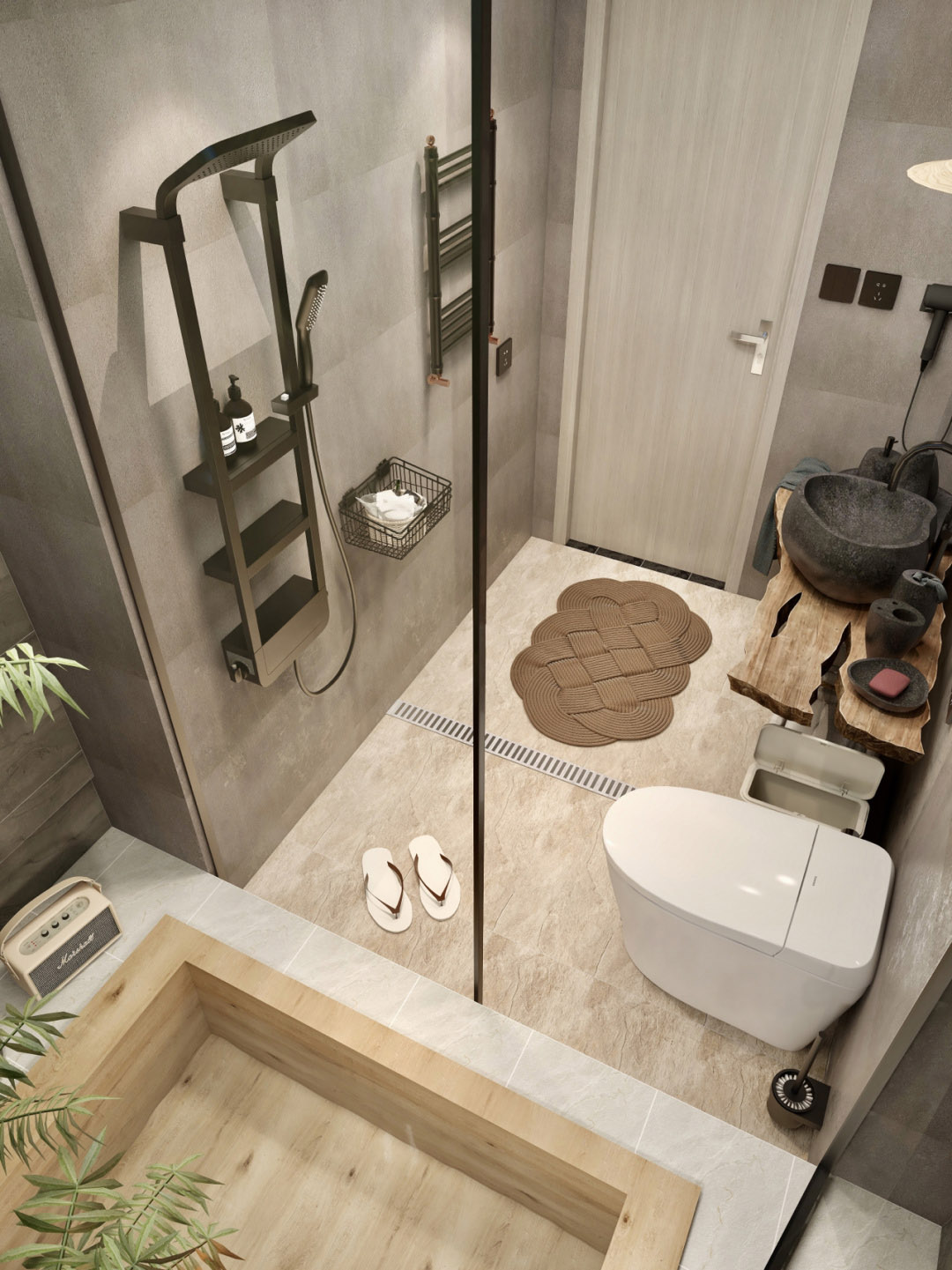 What is needed for an outdoor bathroom? First of all, have a bathtub. Bathing in the open air is a spa-like experience that will blow your mind! Second, it would be a shower where you go before you swim in the pool. That's why having such a bathroom is a must if you have enough space in your garden. Indeed, in case of bad weather it can be with glass or wooden doors and so you can keep the privacy if you want.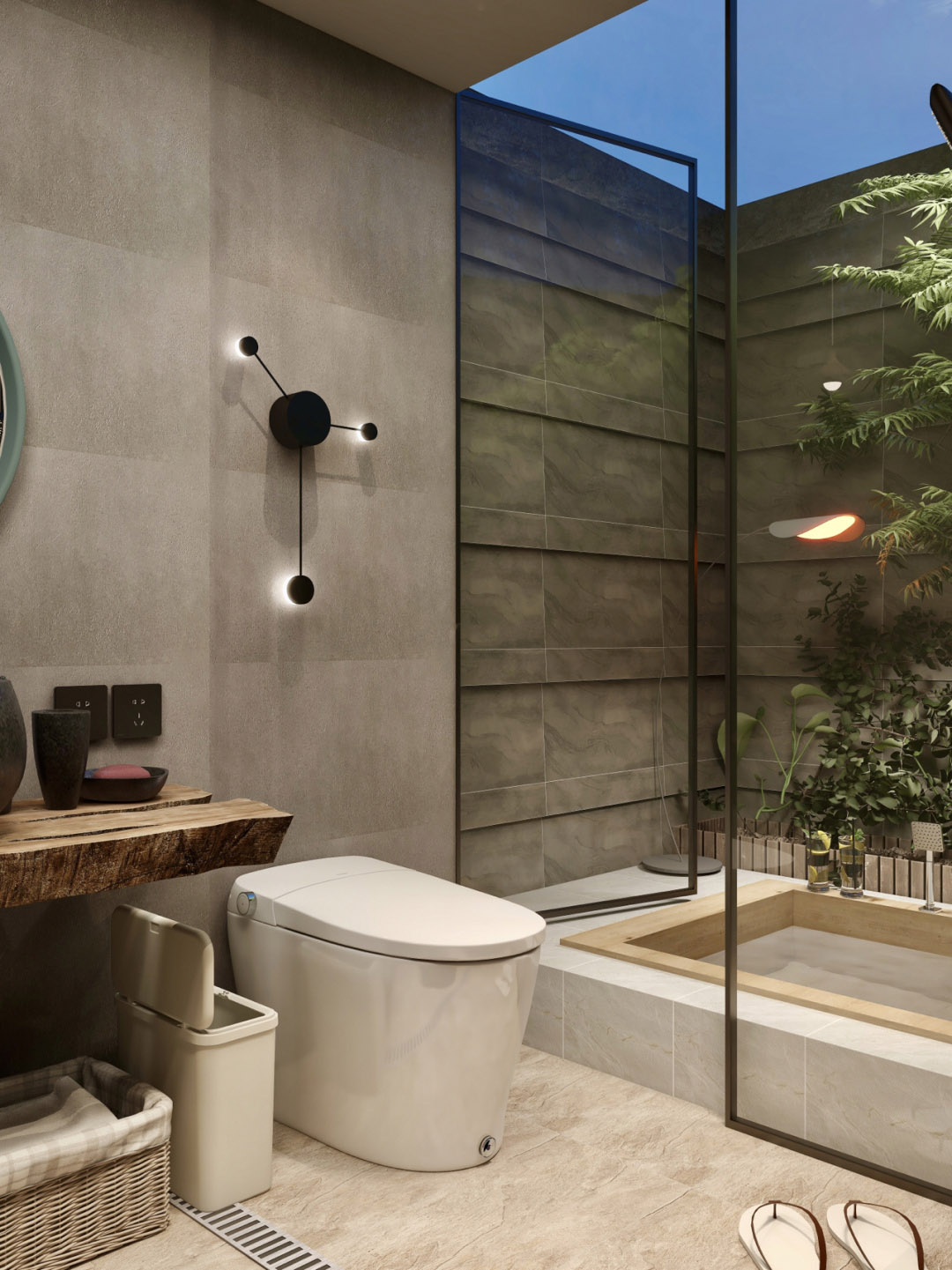 Styles and colors are quite different and up to you: from Scandinavian and ragged chic and strict minimalism, and from white to black, wood texture. Vintage-style bathrooms are always elegant, stone-lined bathrooms make you feel on holiday. This is an awesome example of semi outdoor bathroom design that can inspire, delight and tell you what you like most.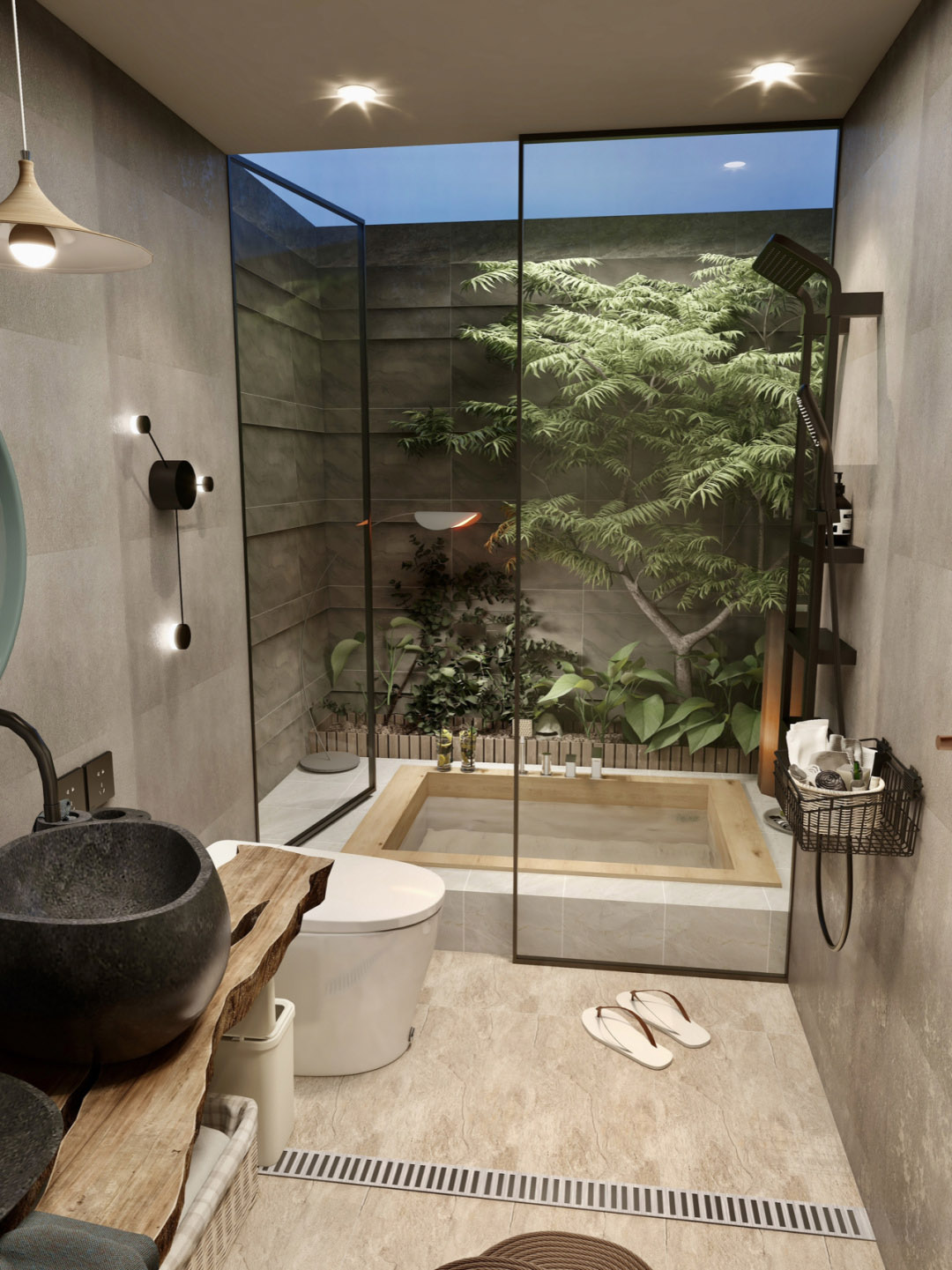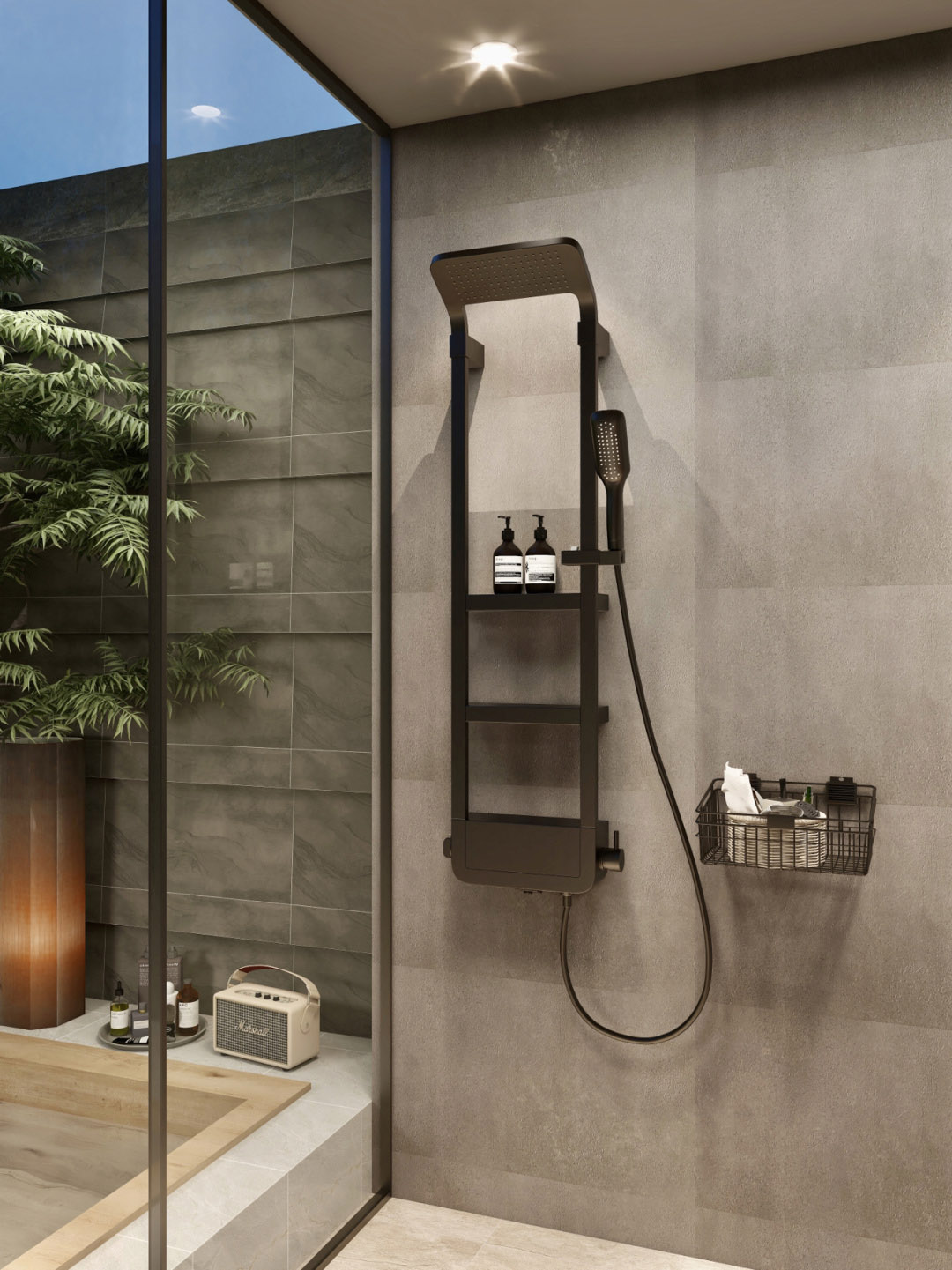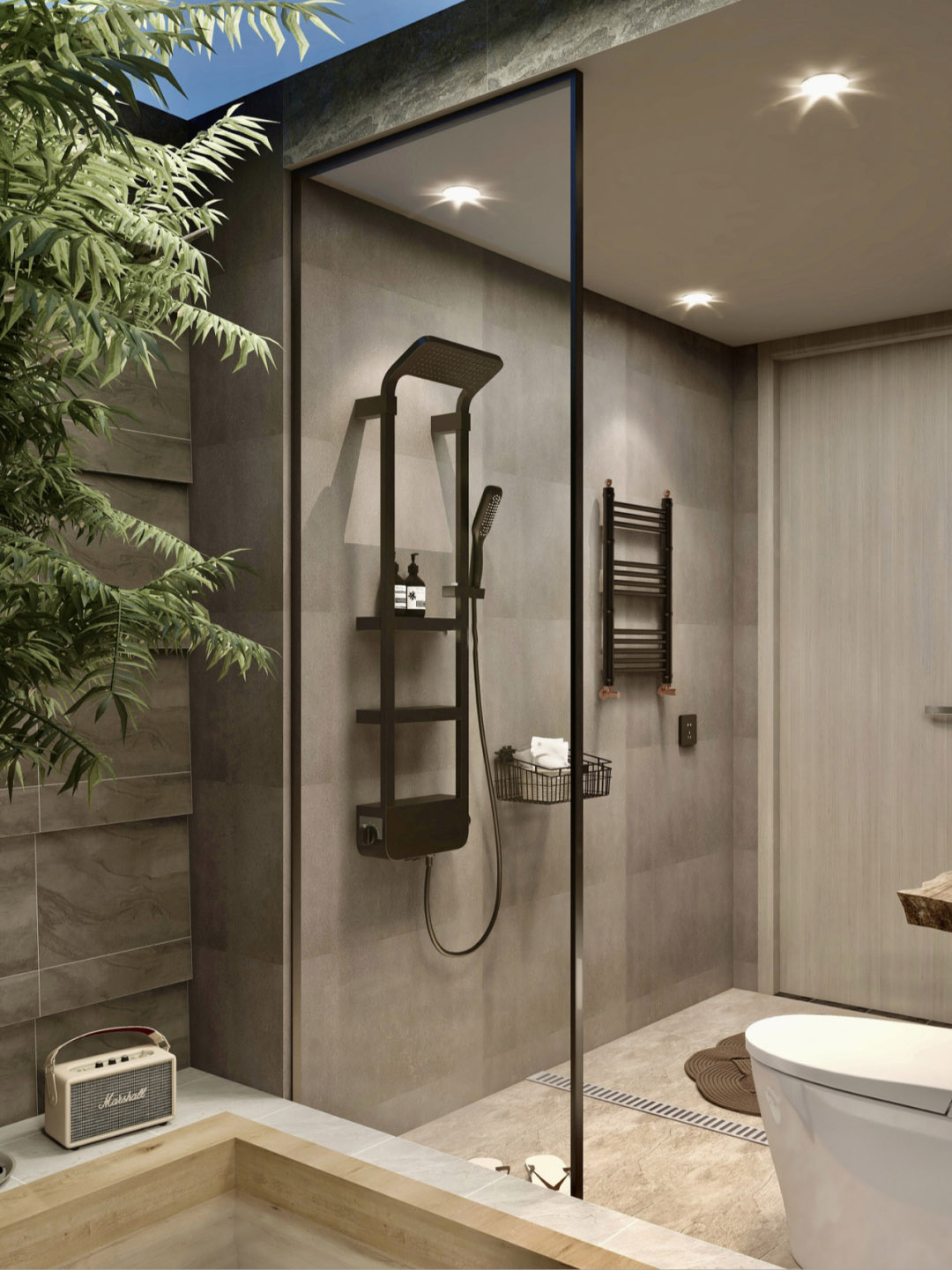 Outdoor showers

It's not shown in the pictures, but if you prefer a shower or such a solution is more comfortable for you, go for an outdoor shower. Choose a style that will suit your outdoor space: minimalist, seaside, tropical, Zen or Asian, contemporary, rustic, vintage or any other.
Think about privacy: you should feel comfortable away from people's eyes, so some screens are exactly what you want. Put something comfortable on the ground: tiles if you want to enjoy the material if you stay in a warm place, wooden mat or gravel. Add accessories to the shelves around the shower or to the side table. Don't forget that planted greenery will create a perfect outdoor ambience and make you feel like standing in a waterfall.

Related bathroom style articles:
Modern Marble & Wood Bathroom Design Idea
Calm and Relaxing Beige Bathroom Idea
Best Purple Bathroom Design Idea for 2021