Modern bathroom designs usually reflect an updated, sophisticated style. Today we have a perfect example of small space bathroom can still shine despite the room disadvantage. This bath incorporates clean lines and efficient yet stylish use of space. Minimalist elements were included to create a cosmopolitan, up-to-date design aesthetics.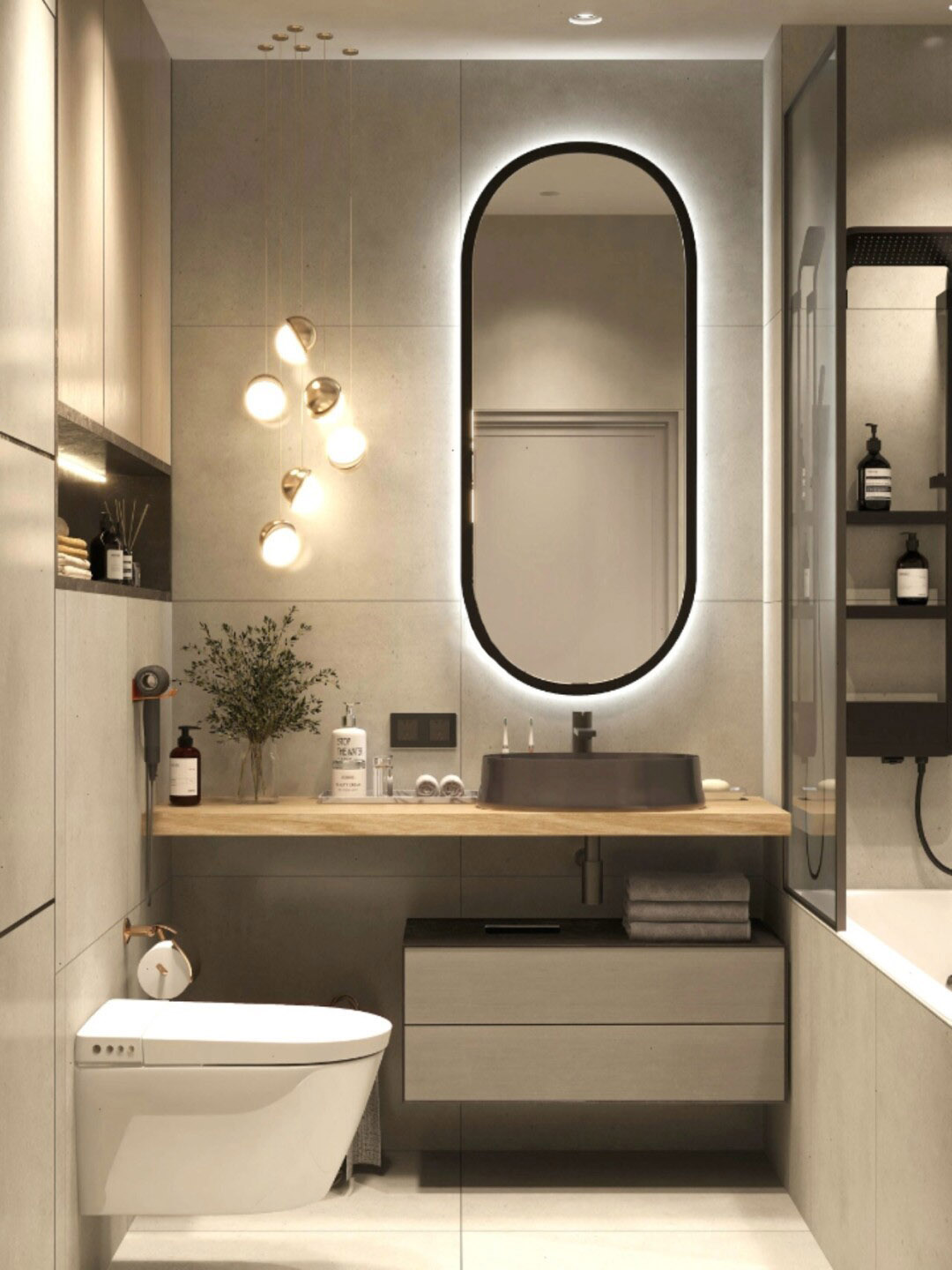 The highly popular tankless smart toilet is truly a space-saver. The white, sleek design makes it fit for all bathrooms. Featuring low energy and water consumption, the bidet is comfortable and convenient to use. (Once use the intelligent toilet, you'd be wondering why you haven't got it earlier.)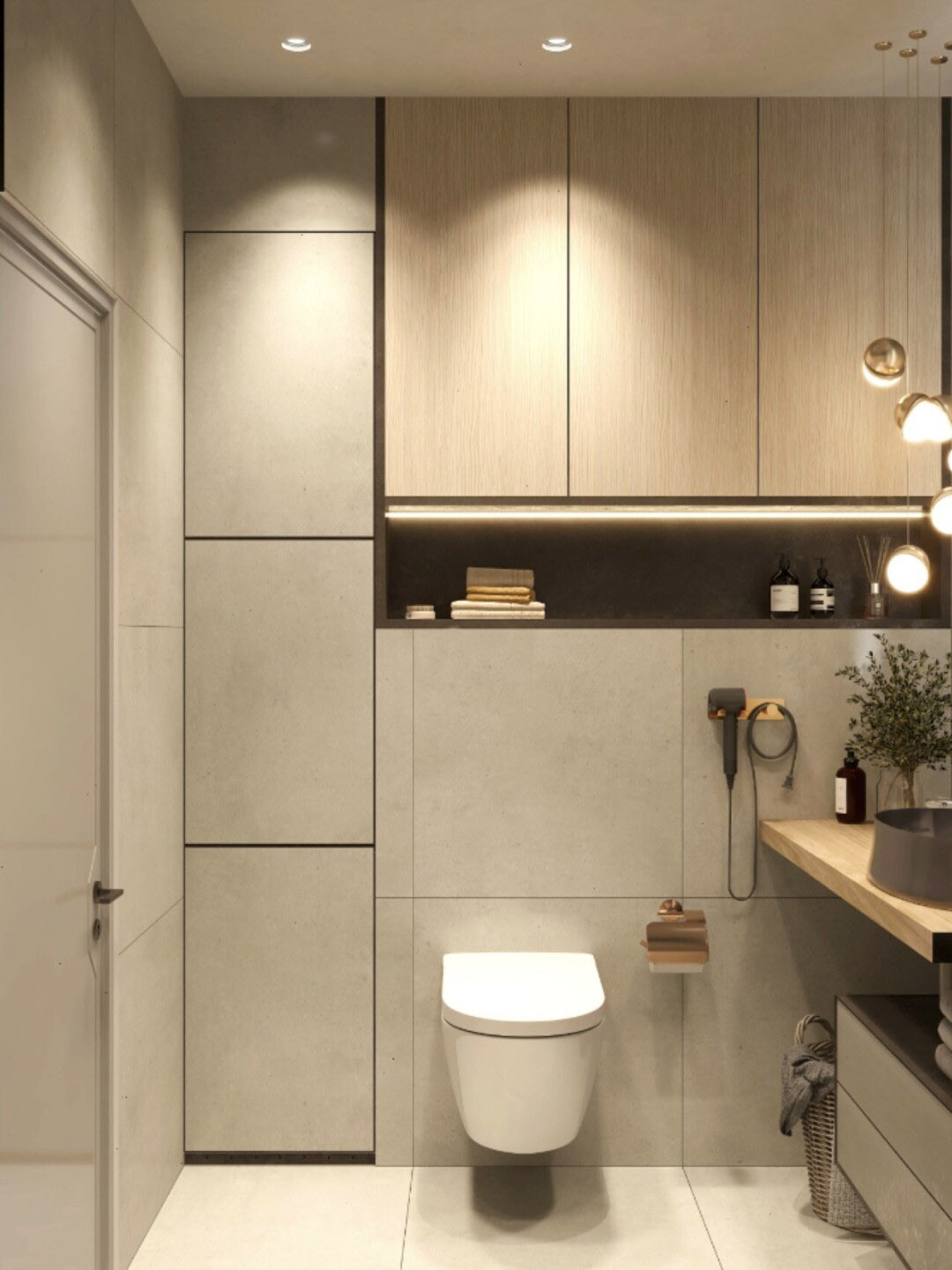 Some say that a house's perfection lies in the details. The bathroom is especially so. Recessed shower niches provide a great opportunity for some personal detail work, with plenty options of tiles and stonework to choose from, multiple tiers and backlighting. In this case, the marble shower niche with backlighting provides extra storage for toiletries and aromatherapy essential oil diffusers.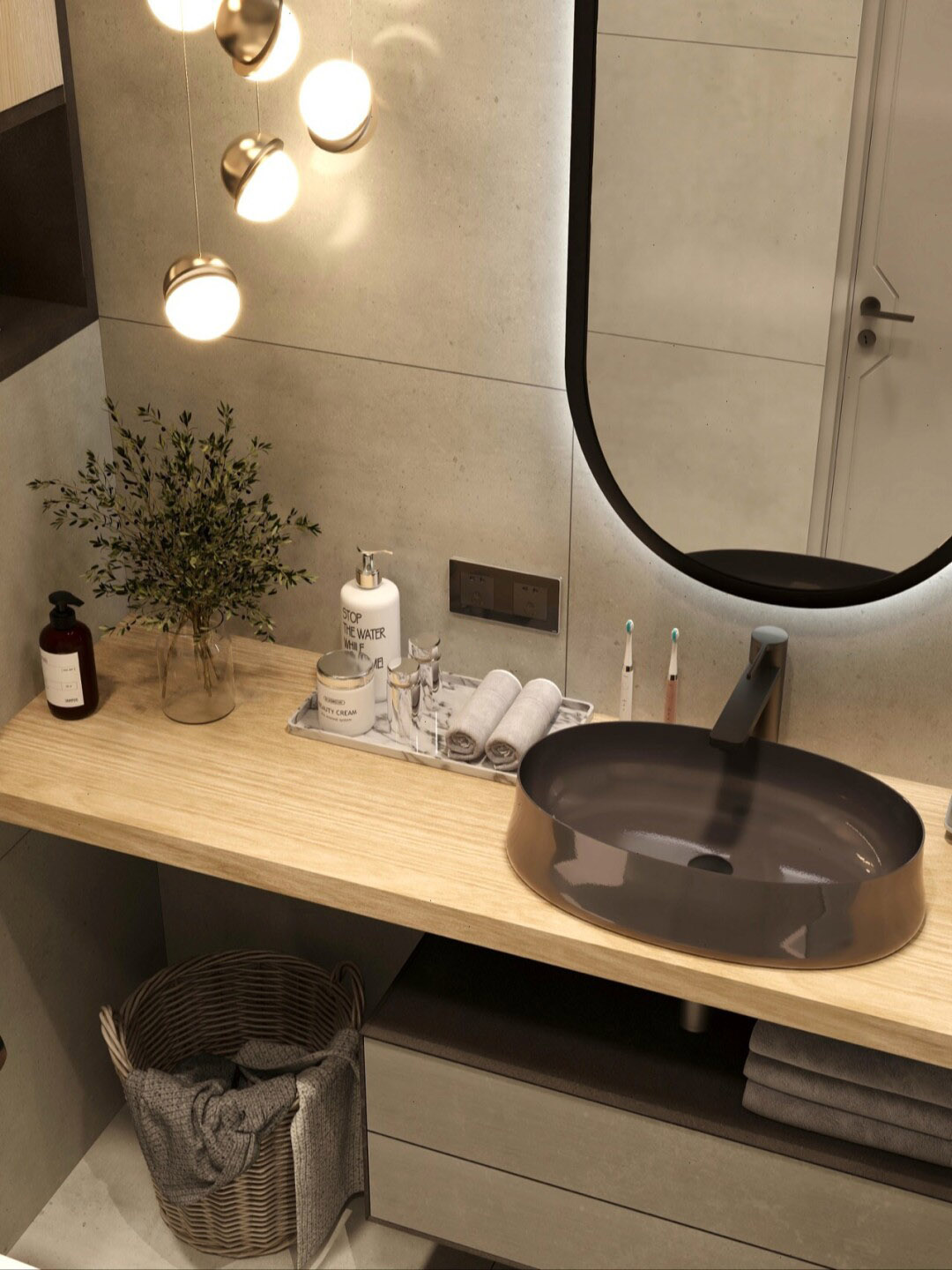 The light wood texture countertop picks up on the warmth of the decorative light bulbs above. The volcano-shaped basin adds interest to this sleek design. Against a limited palette, a splash of greenery over the top brightens this calming space. The understated vanity base cabinet offers easy access for bathroom essentials. The backlit LED mirror is not only functional, but also enlarge the room visually.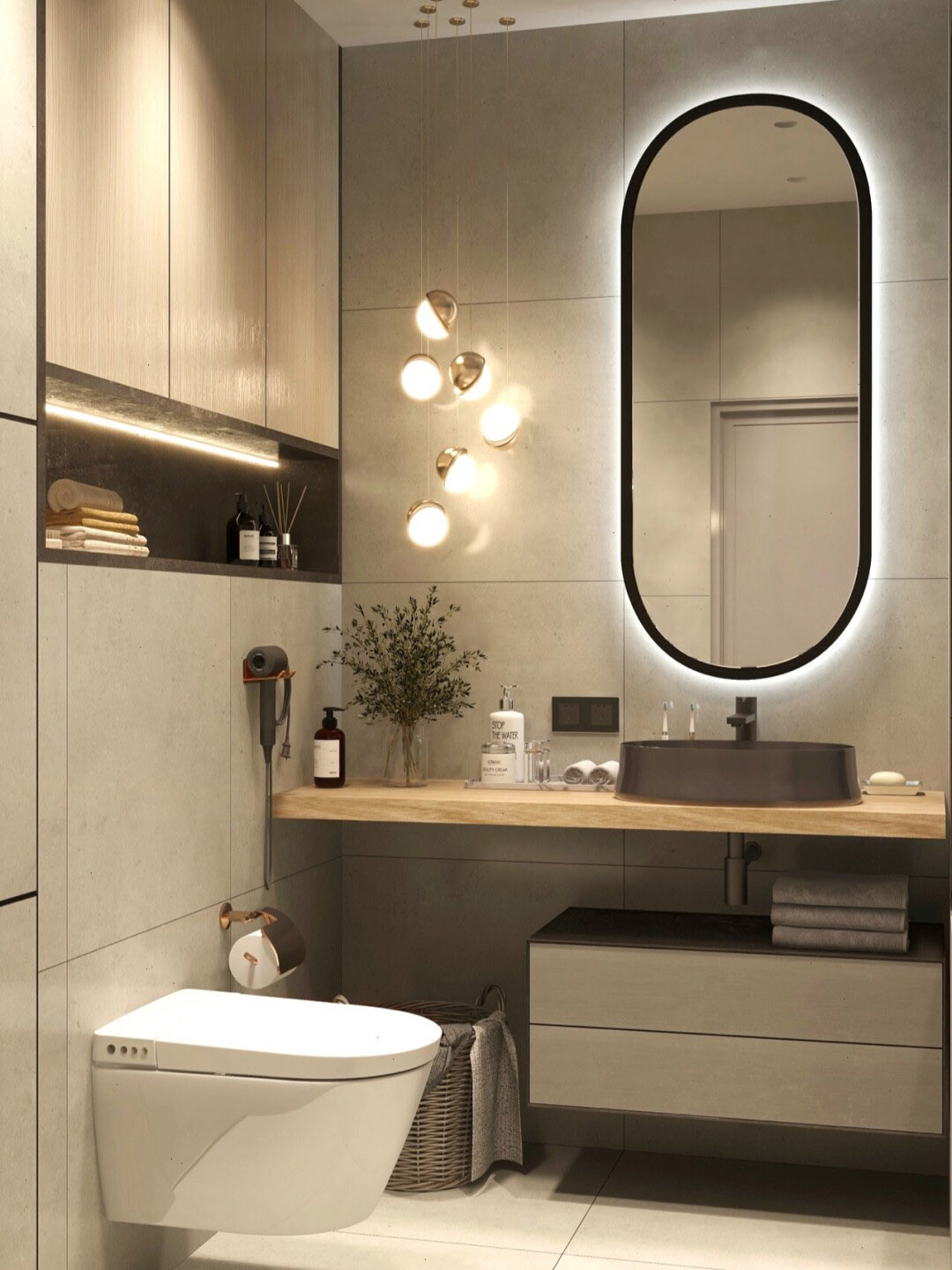 The shower is a bathtub that you stand in. With the framed tub screen, you don't need to worry about water damage or mess no more. The bathtub screen not only gives it a stylish appearance but offer a lot of functionality, too. It is the ideal alternative to conventional shower curtains not just because it is appealing, but also due to it gets rid of the hassle and mess of cleaning a pool of water in the bathroom. In addition, unlike with shower curtains, you do not have to replace them that often. As a matter of fact, with proper maintenance, shower bath screens can last for a long long time. Use of a splash screen panel on your tub instead of a shower curtain adds value and style without costing an arm and a leg. Secure the towel racks to the wall also saves a lot floor space.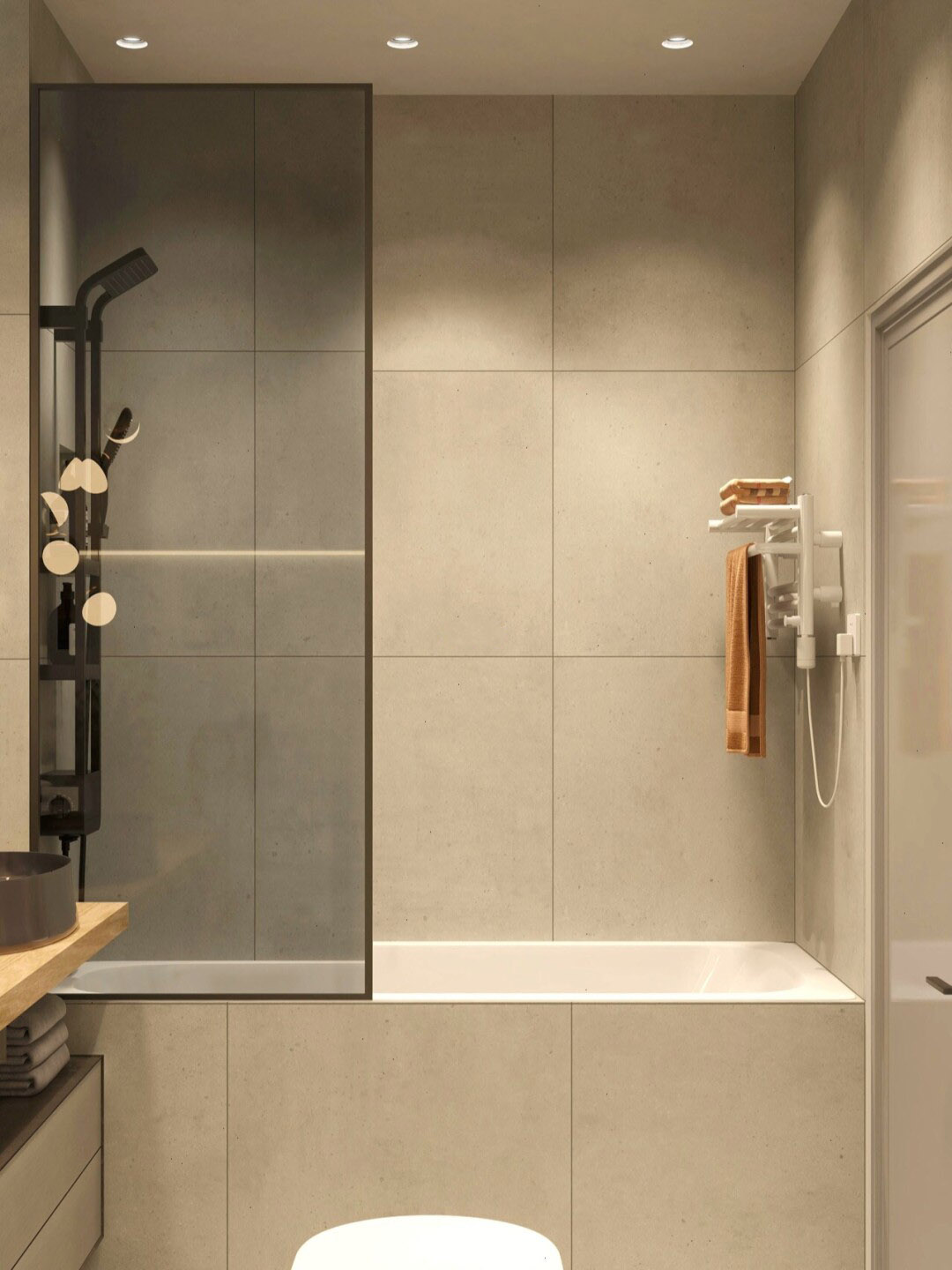 The hidden-style floor-to-ceiling inset wall cabinets could be a fun surprise. They are ultra stylish, proving once again that sometimes simpler is better.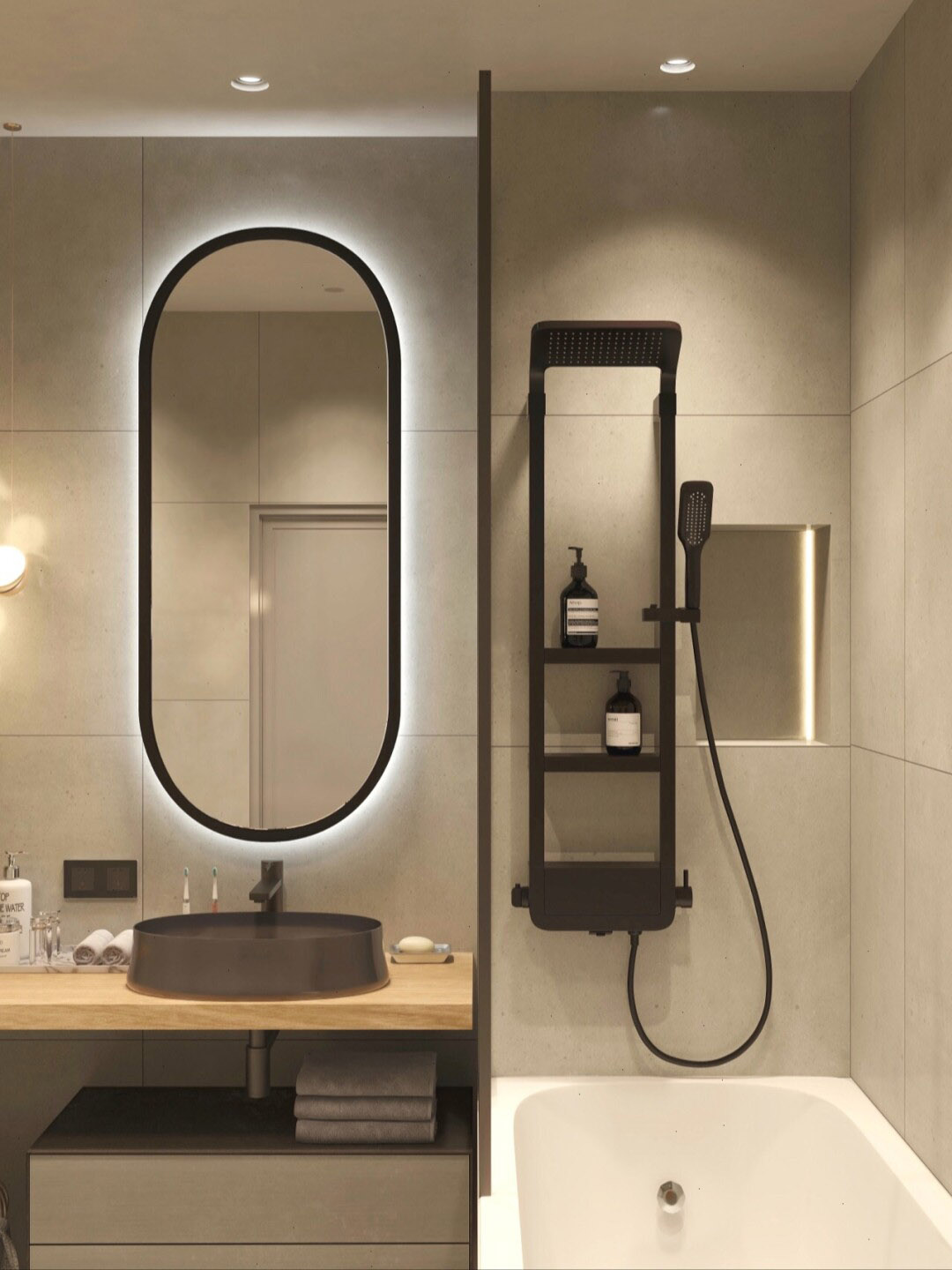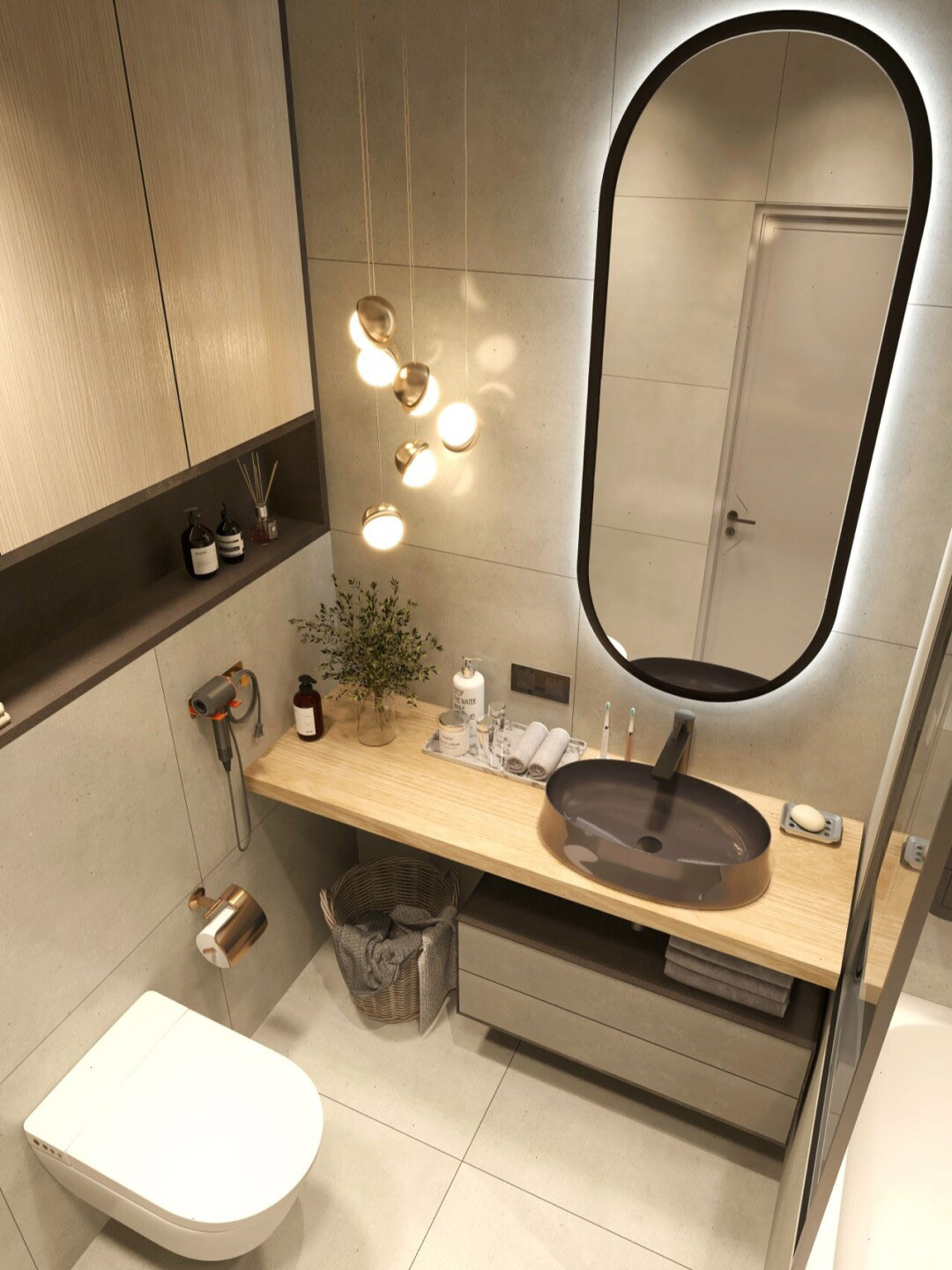 Related bathroom articles:
Natural Semi Outdoor Bathroom Idea | Bath Inspiration
Modern Marble & Wood Bathroom Design Idea
Calm and Relaxing Beige Bathroom Idea