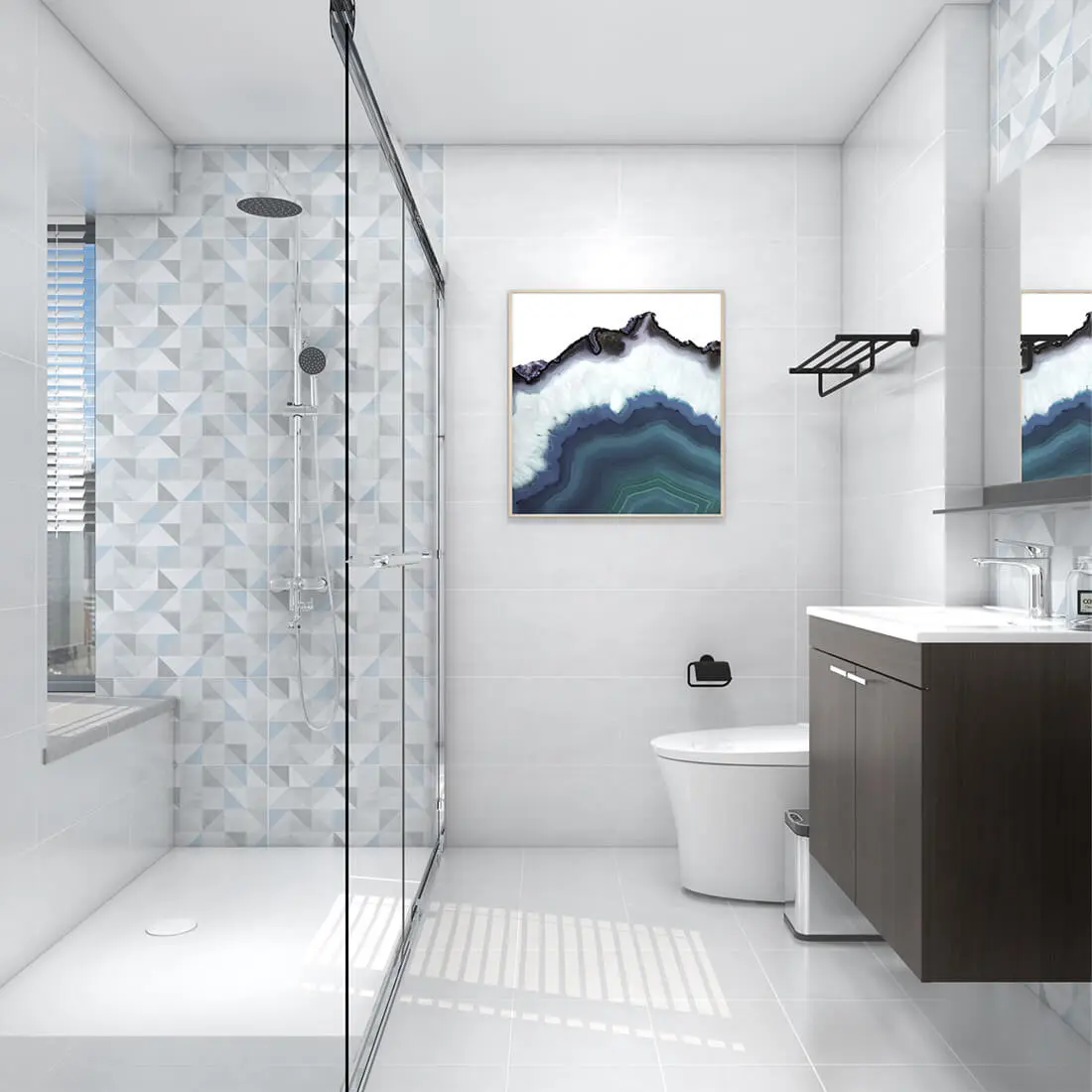 One of the most common home mishaps is slipping in the bathroom, especially in households with elderly adults and small children. The collection of moisture is the primary culprit, resulting in moss and mold on the bathroom floor. The bathroom may become a dangerous zone in your house if it is not appropriately planned.

Separating wet and dry sections can help to create a more useable space while also reducing the risk of muck and mildew accumulation.

Separating wet and dry sections in a bathroom is a design option that ensures the space is comfortable, accessible, and easy to maintain.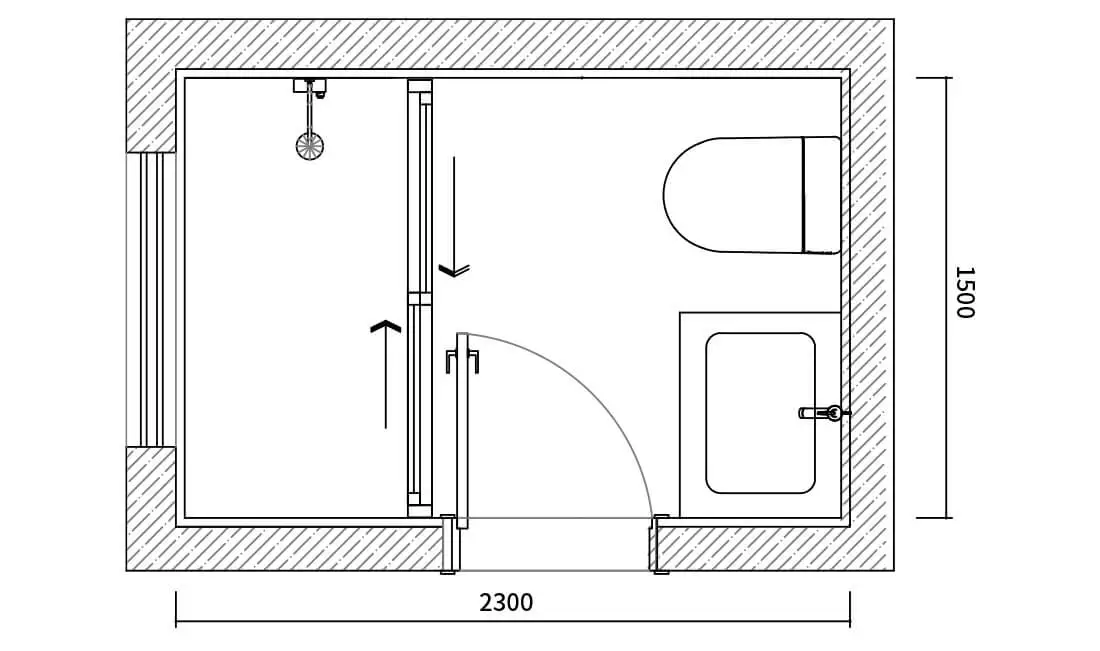 Watch 3D VR
Bathroom area: 3-5 m2
Design style: Modern, Simplistic
Cost: $1,000~1,500