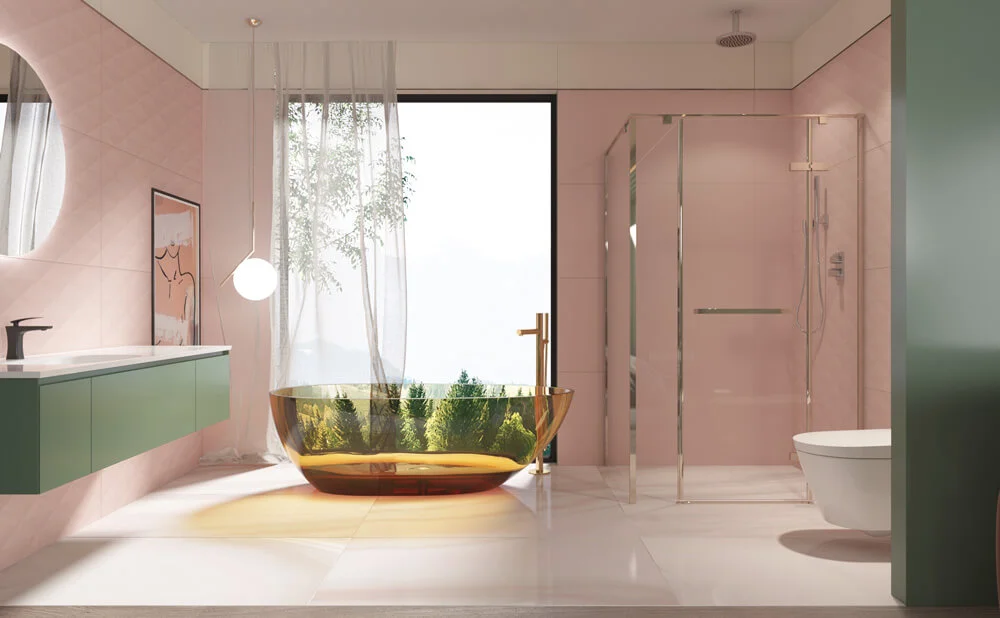 It is fair to say pink bathrooms are in style lately. Although it may seem like a bold colour choice for a bathroom, there are tones of pink to suit a wide range of interior schemes, from cottage to high-end luxe looks.

Combination of pink and green could be a difficult look to pull off since it can be hard to find accessories like shower curtains and towels in just the right shade.

BUT today we have a great decor to get you inspired. Enjoy!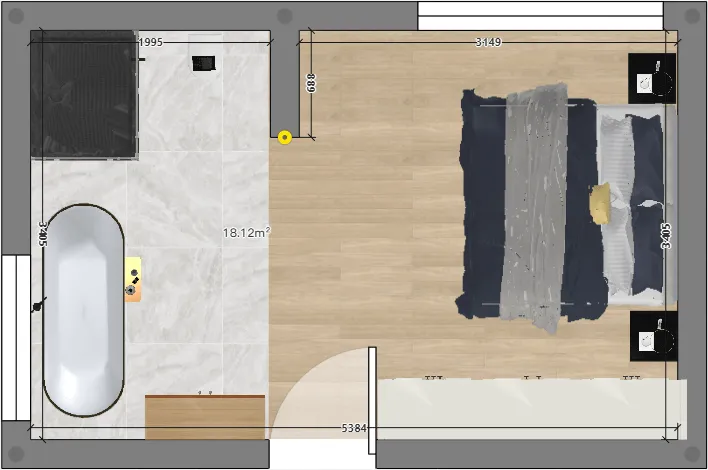 Bathroom area: 5-8 m²
Design style: Modern, minimalist
Cost: $10,000 - $16,000
Tag: The Wizard of Oz
3D VR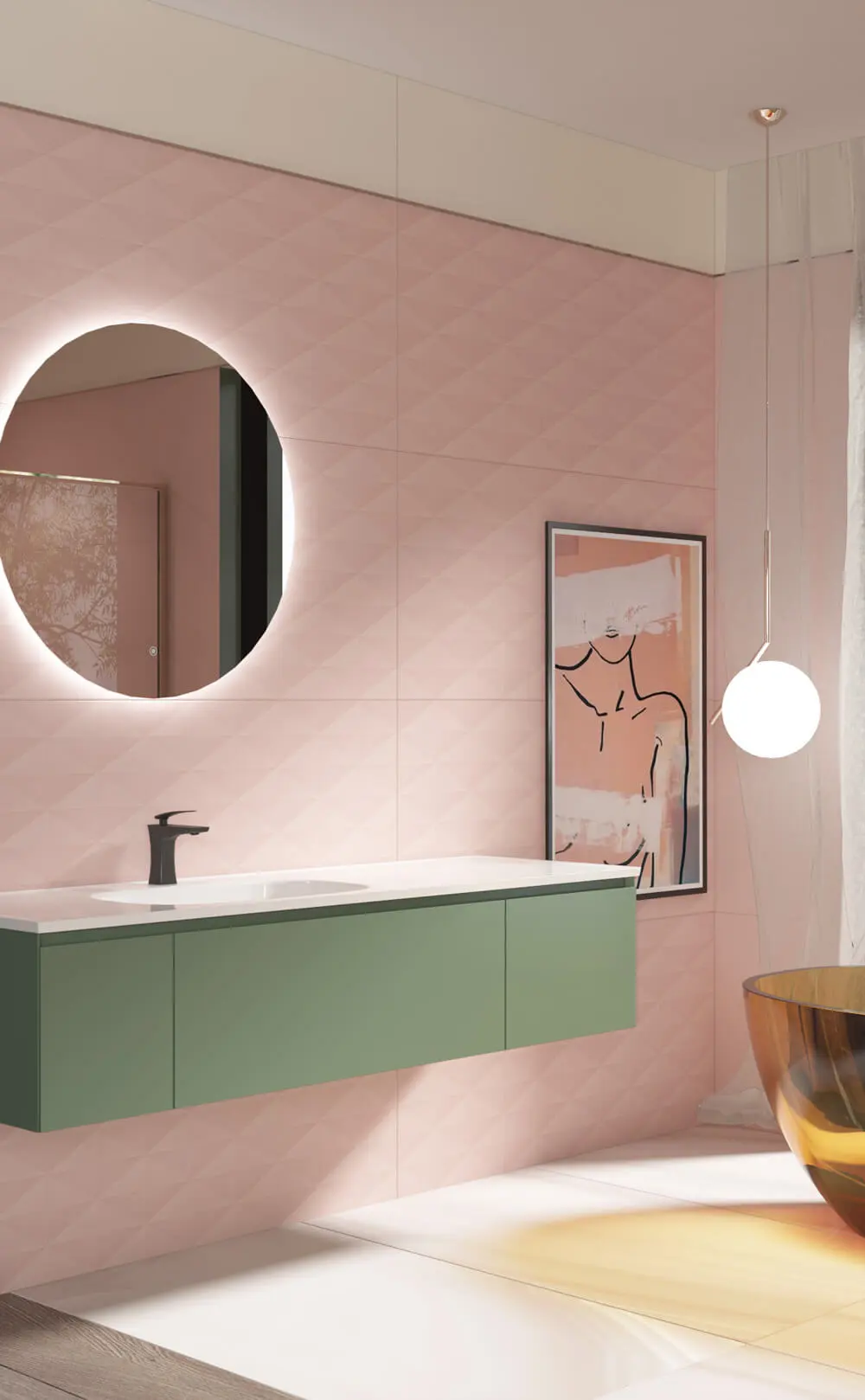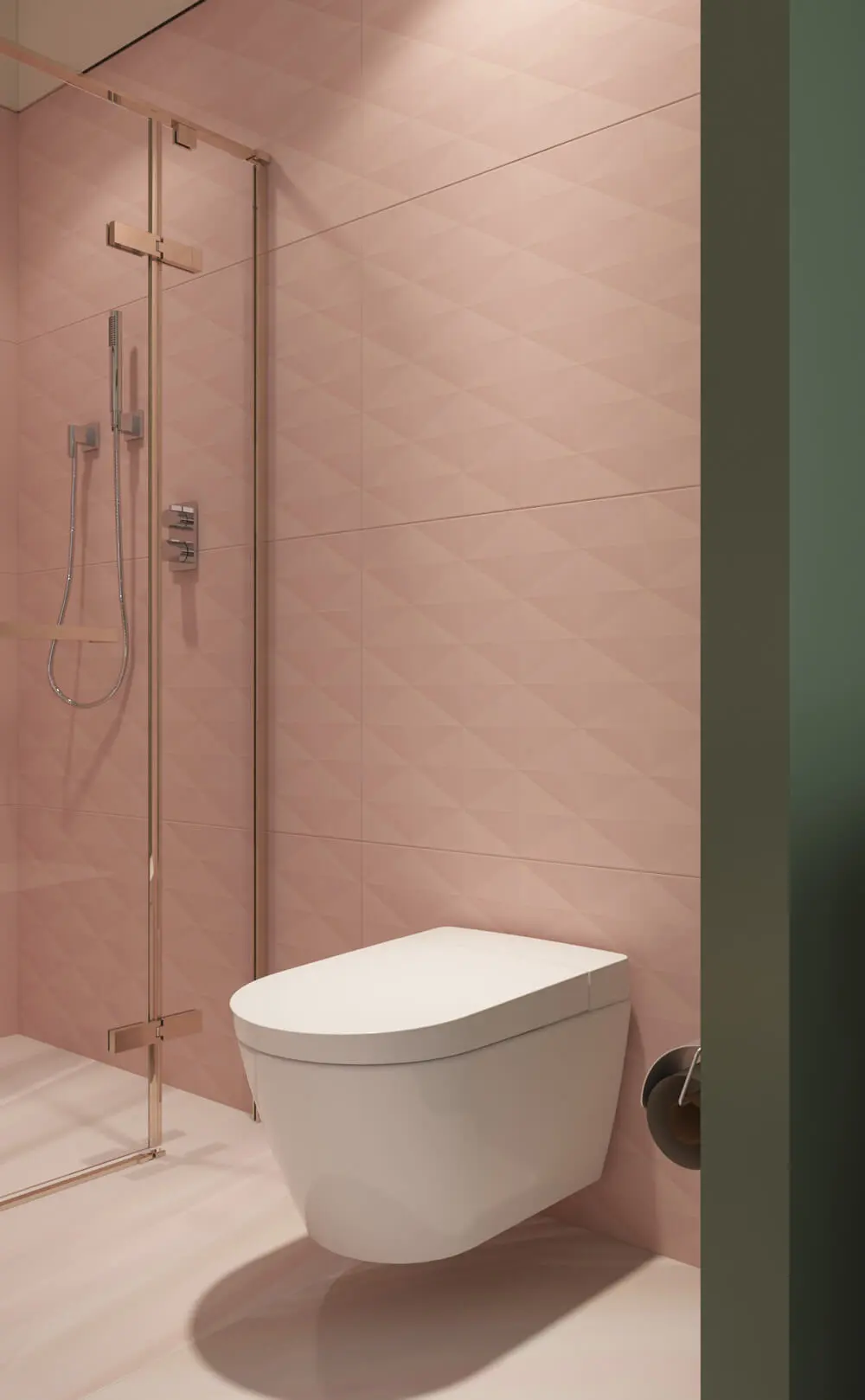 More bathroom styles:
Blue Marble Wall Bathroom Idea
Gorgeous Dark Black Bathroom Idea
Bring Vacation Vibes Home with This Bathroom Decor