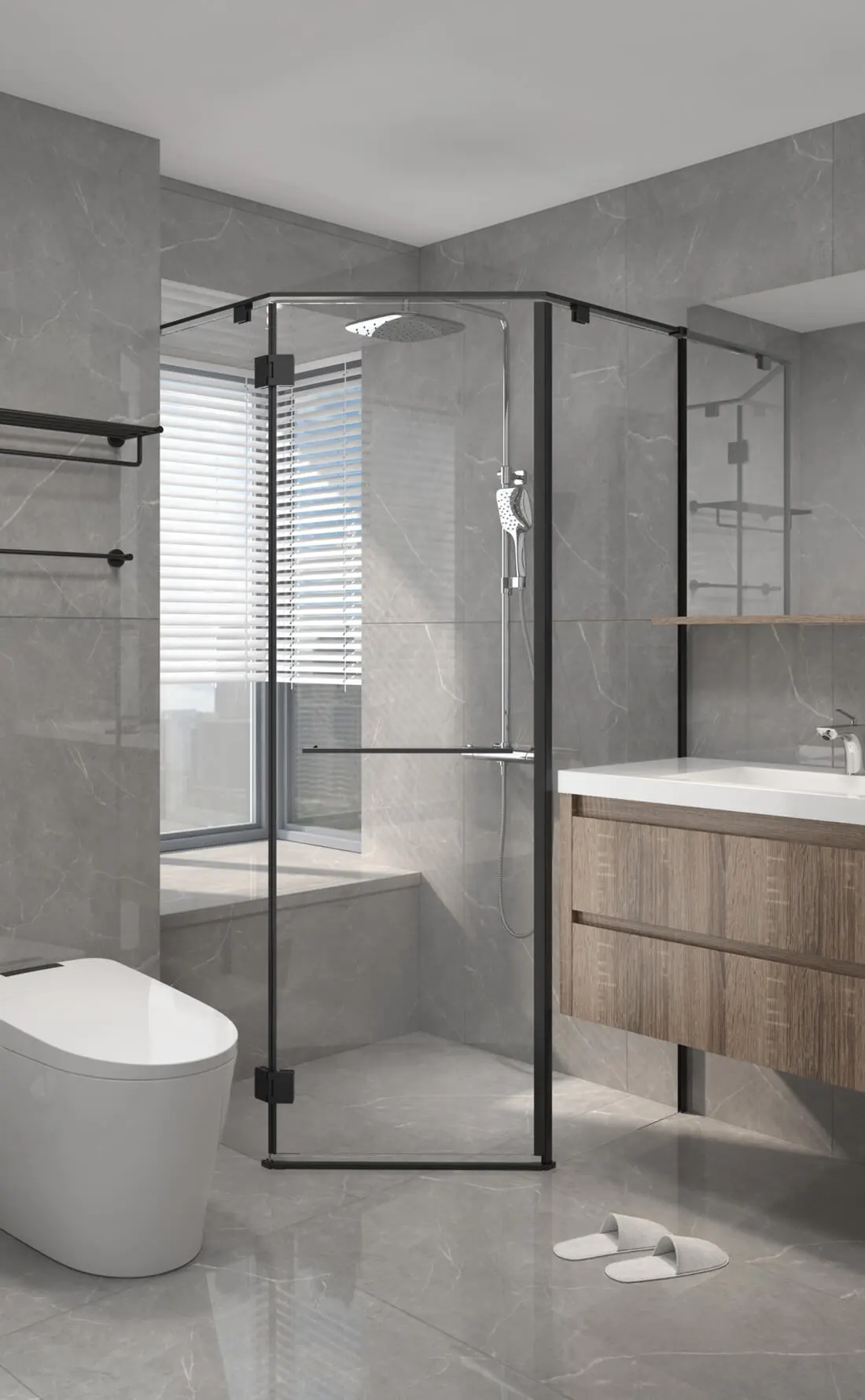 Searching for bathroom design inspiration? You are, after all, here, so of course you are!

A bathroom remodel may significantly alter the atmosphere of your house, whether you're making little adjustments, doing a complete overhaul, or simply daydreaming from your desk (and your skin-care routine).

It follows that it is not surprising that when it comes to remodeling, this functional room frequently takes first place beside the kitchen.

But since picking a fresh style isn't always simple, we've got a restful gray bathroom option for you today.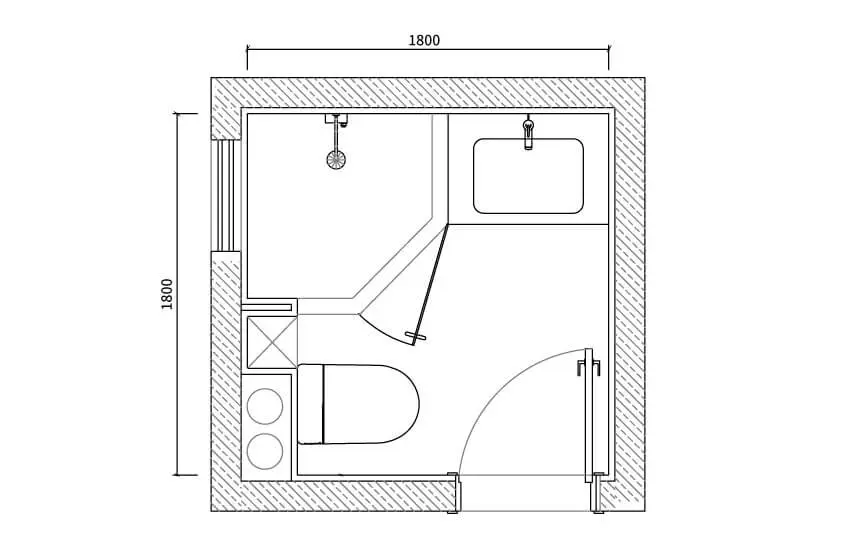 Watch 3D VR
Bathroom area: 3-5 m2
Design style: Modern minimalist
Cost: $1,000~5,000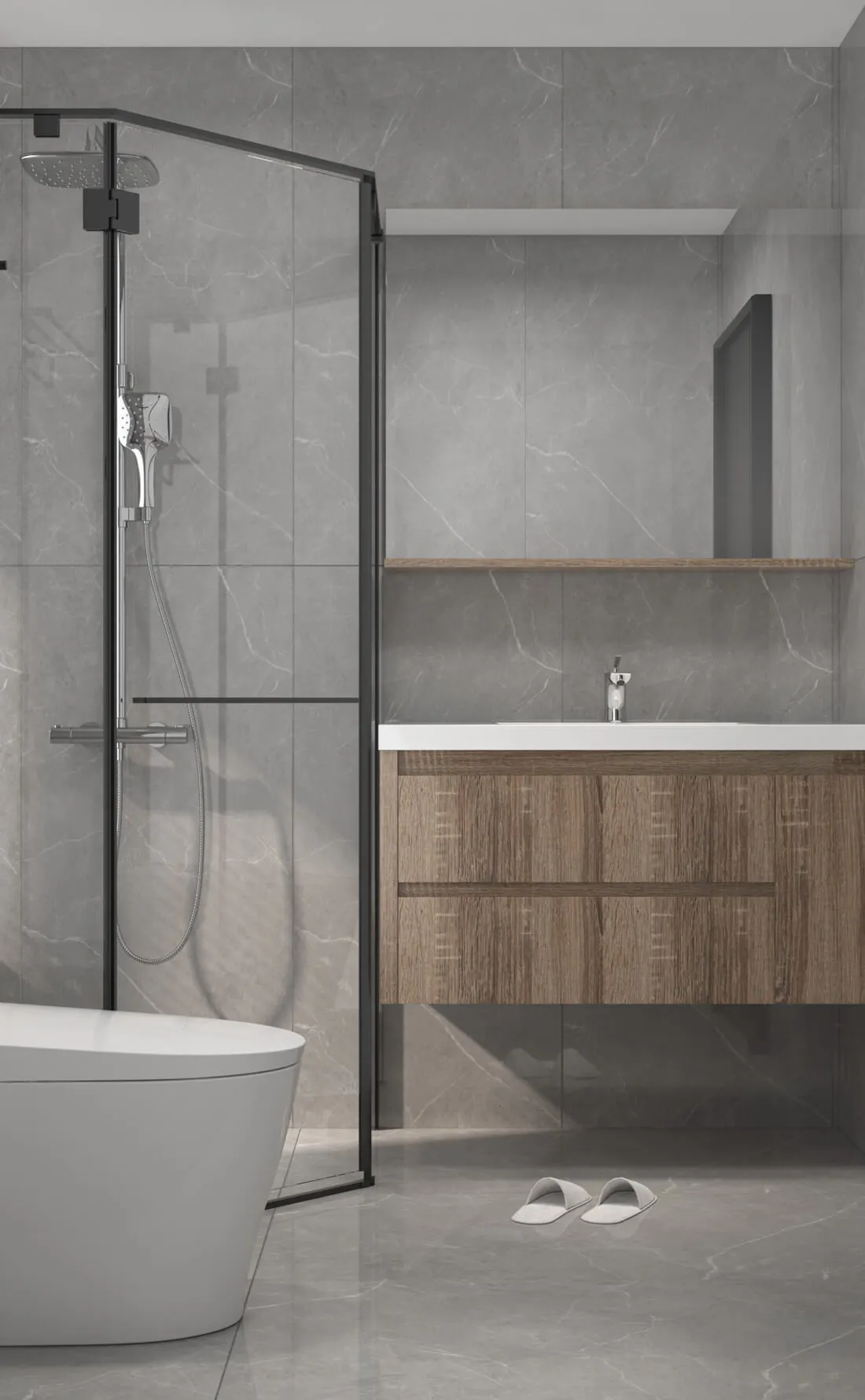 The shade of gray that you may choose in the small bathroom is greatly influenced by the lighting.

A skylight is the ideal solution to bring in lots of natural light and create an aesthetically beautiful, evenly lighted space in the little, drab bathroom.

Sconce lights close to the mirror are a need because there isn't much space in these compact spaces, and you can even add a little pendant light in the corner to combat any gloomy feelings.

The great tiny bathroom should be completed with a few houseplants and warm metallic fittings!