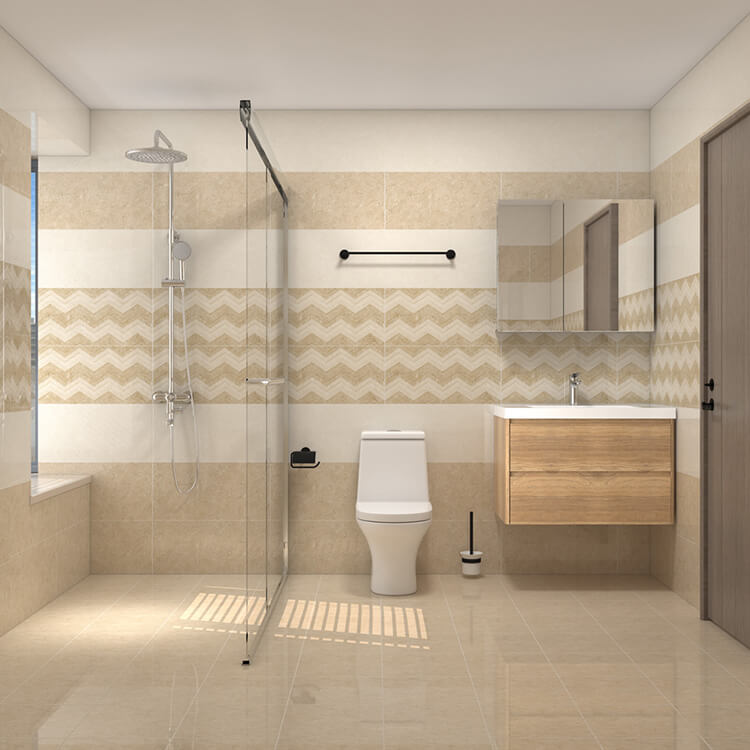 For the ultimate relaxation, cover your bath with beige.

Beige does not have to be dull when utilized right. Beige is ideal for creating a relaxed and friendly environment in the bathroom.

The warm face of minimalism is seen in modern interior design. This gorgeous color palette naturally and harmoniously mirrors the landscape. A cast stone countertop is coupled with a floating wood vanity.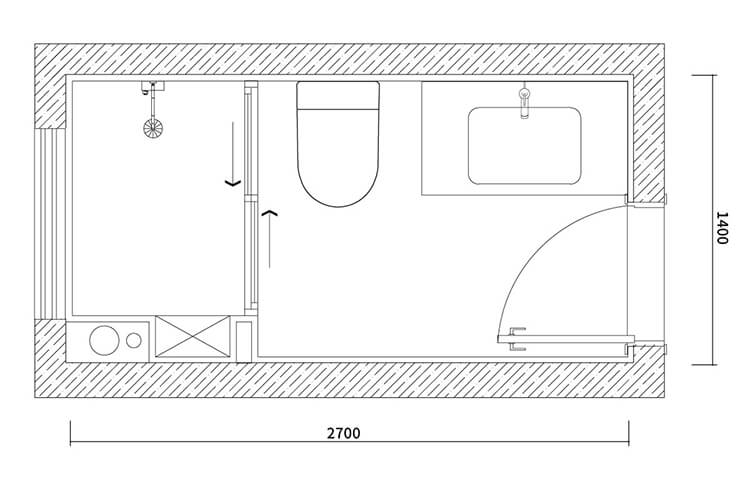 Watch 3D VR
Bathroom area: <3 m2
Design style: Scandinavian
Cost: $700~2,000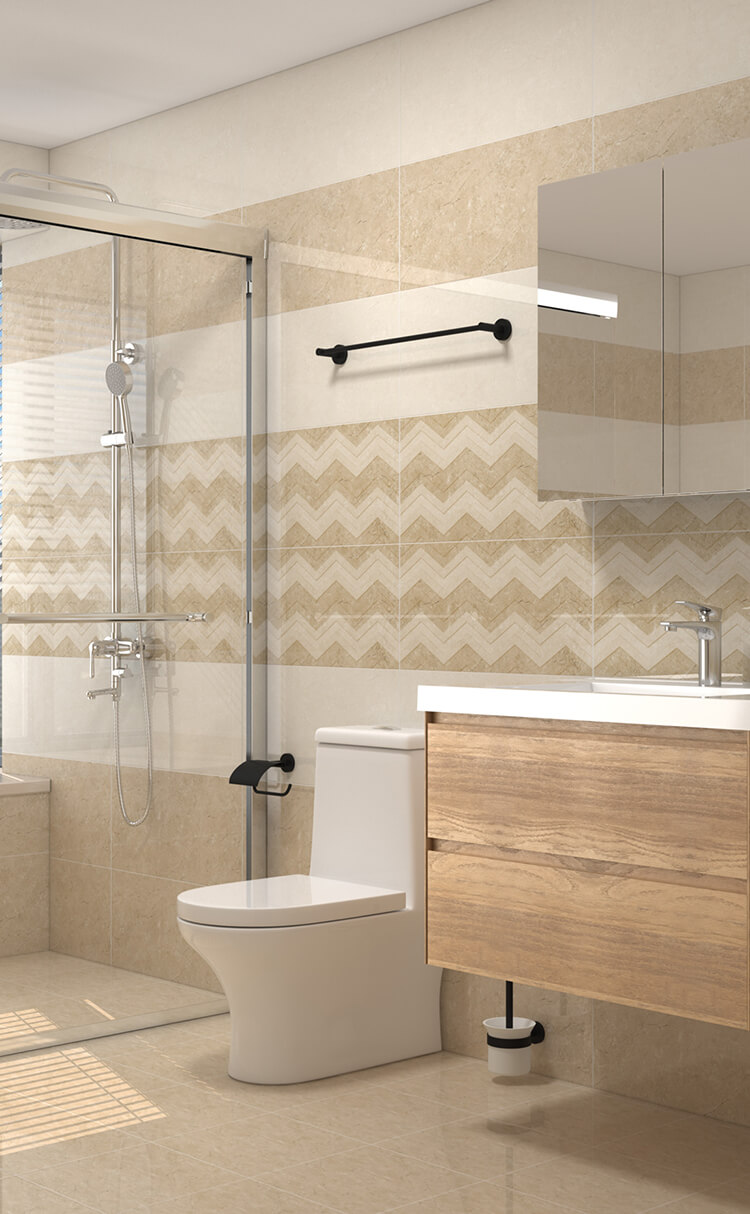 Instead of the standard black and white marble, beige tones are a good variation, appear classy, and are excellent if you want a hotel chic style.

But don't stop there; with a spacious shower like this one, add magnificent beige patterned wall tiles to break up the area and provide texture to the space, completing this tranquil appearance superbly.