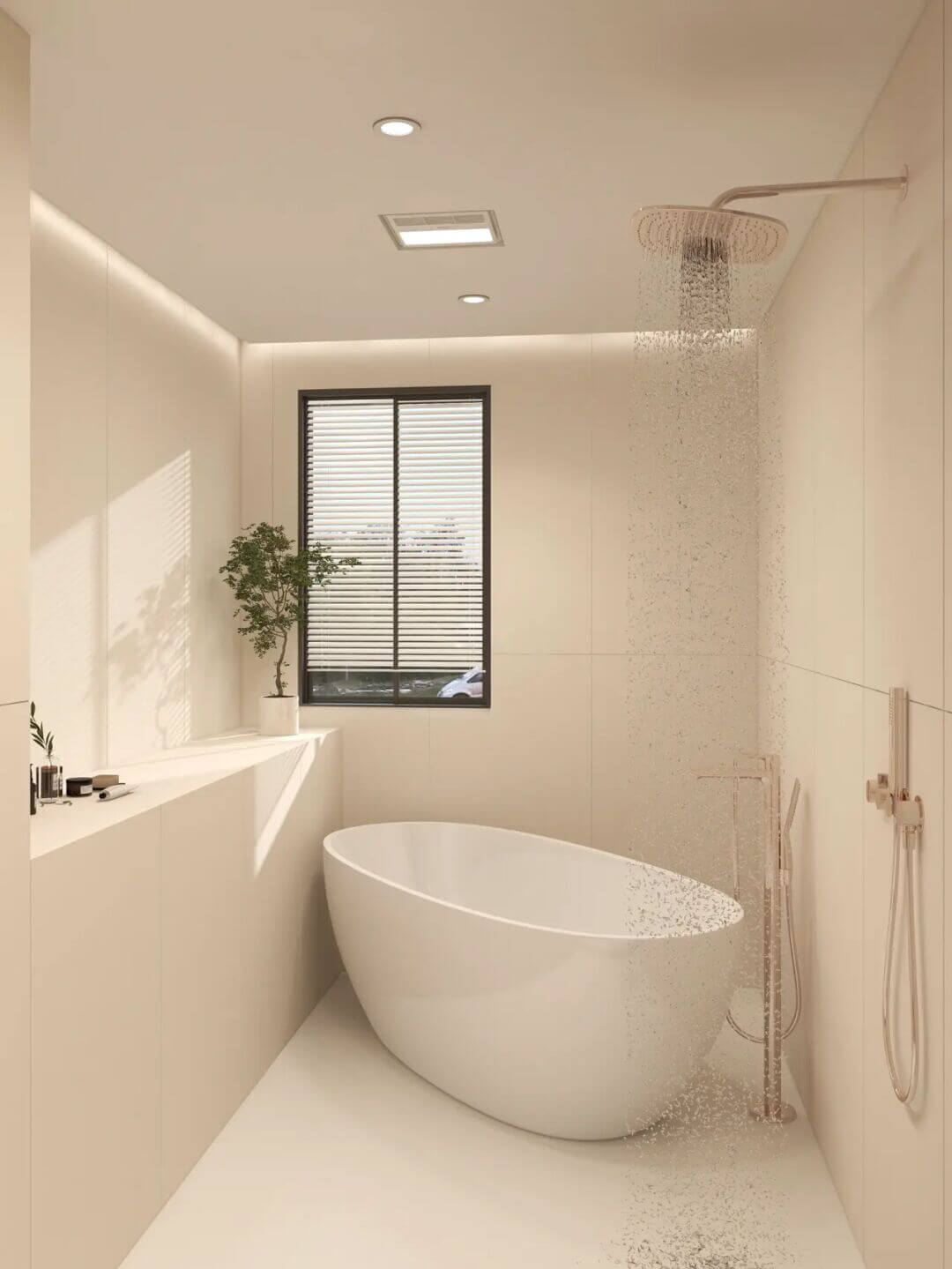 Dress your bath in beige for the ultimate tranquil retreat. The beige bathroom idea shows you how to pair the neutral with warm woods and whites.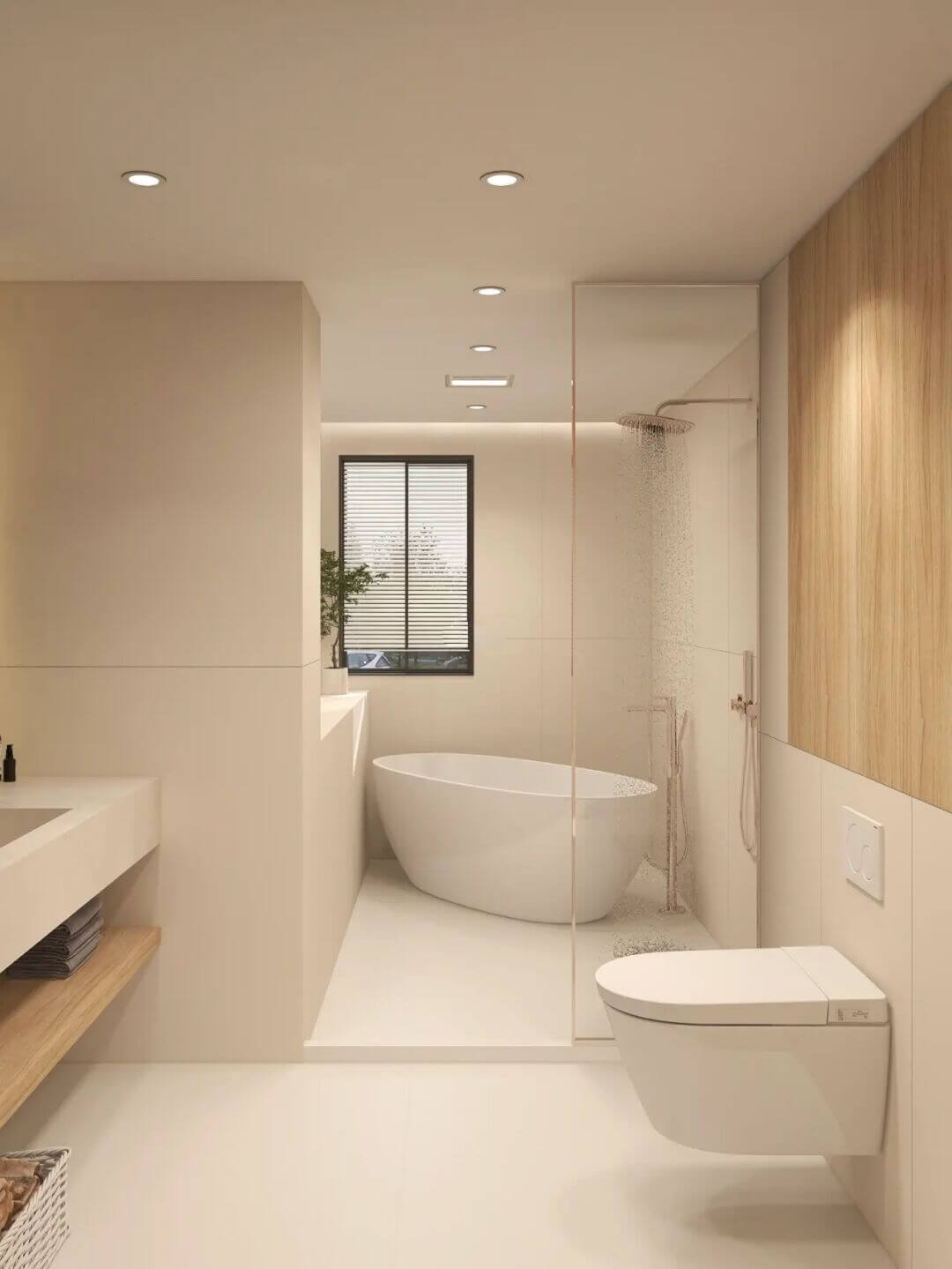 Beige doesn't have to translate to boring when it comes to decorating. In bathrooms, this soft neutral color has a tranquil and relaxing effect, gently receding to allow accessories and furnishings to shine. Apply the color liberally through bathroom paint colors or tiles on the floor, shower, and walls. Then layer in textural accents, rich wood tones, and other warm colors to add dimension and interest. Check out this idea for beige bathroom to design your own peaceful escape.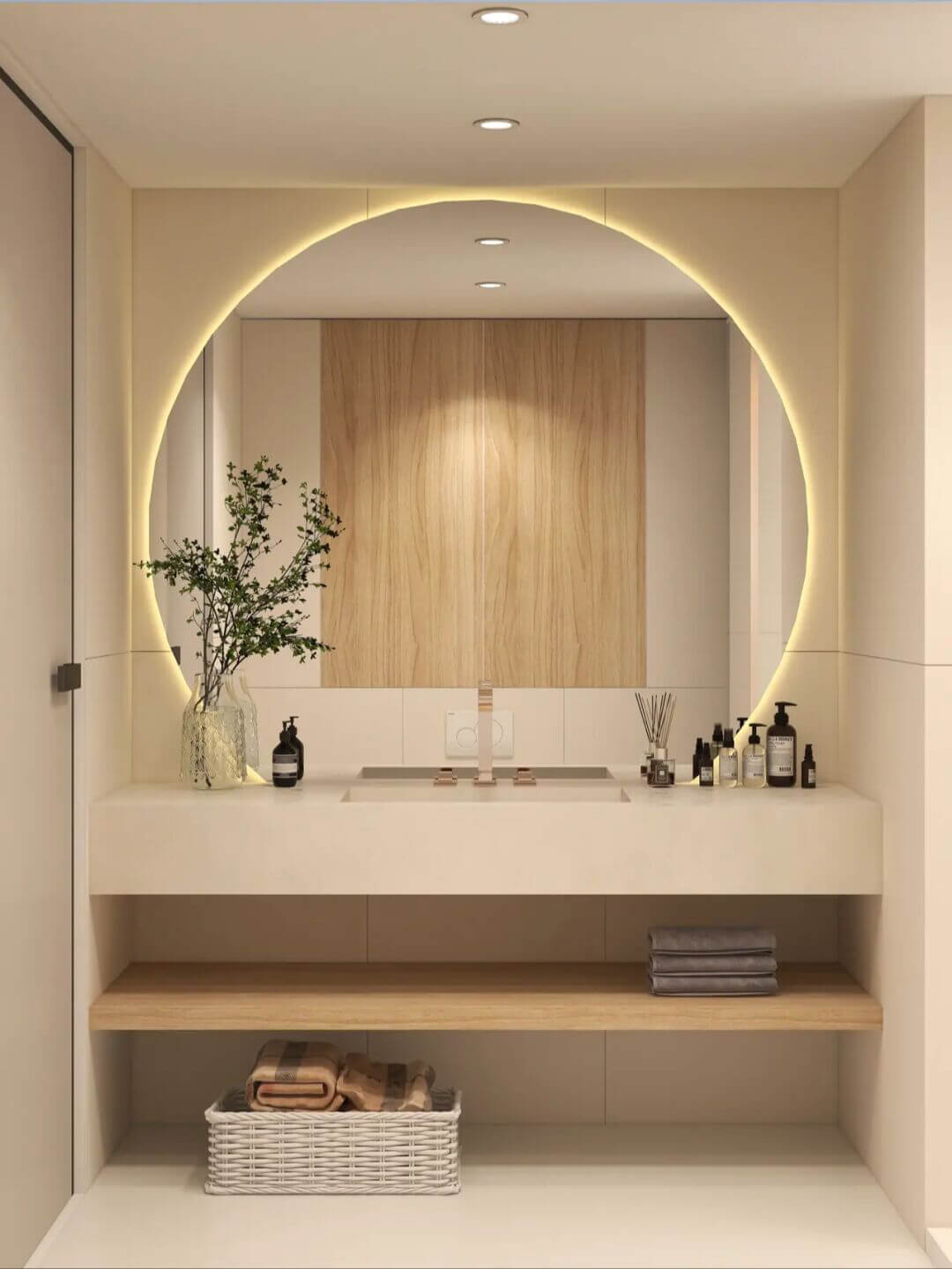 In this beige bathroom, coordinating white on the bathtub and shutters, the plant on the bay window pull eyes outside and around the beige walls.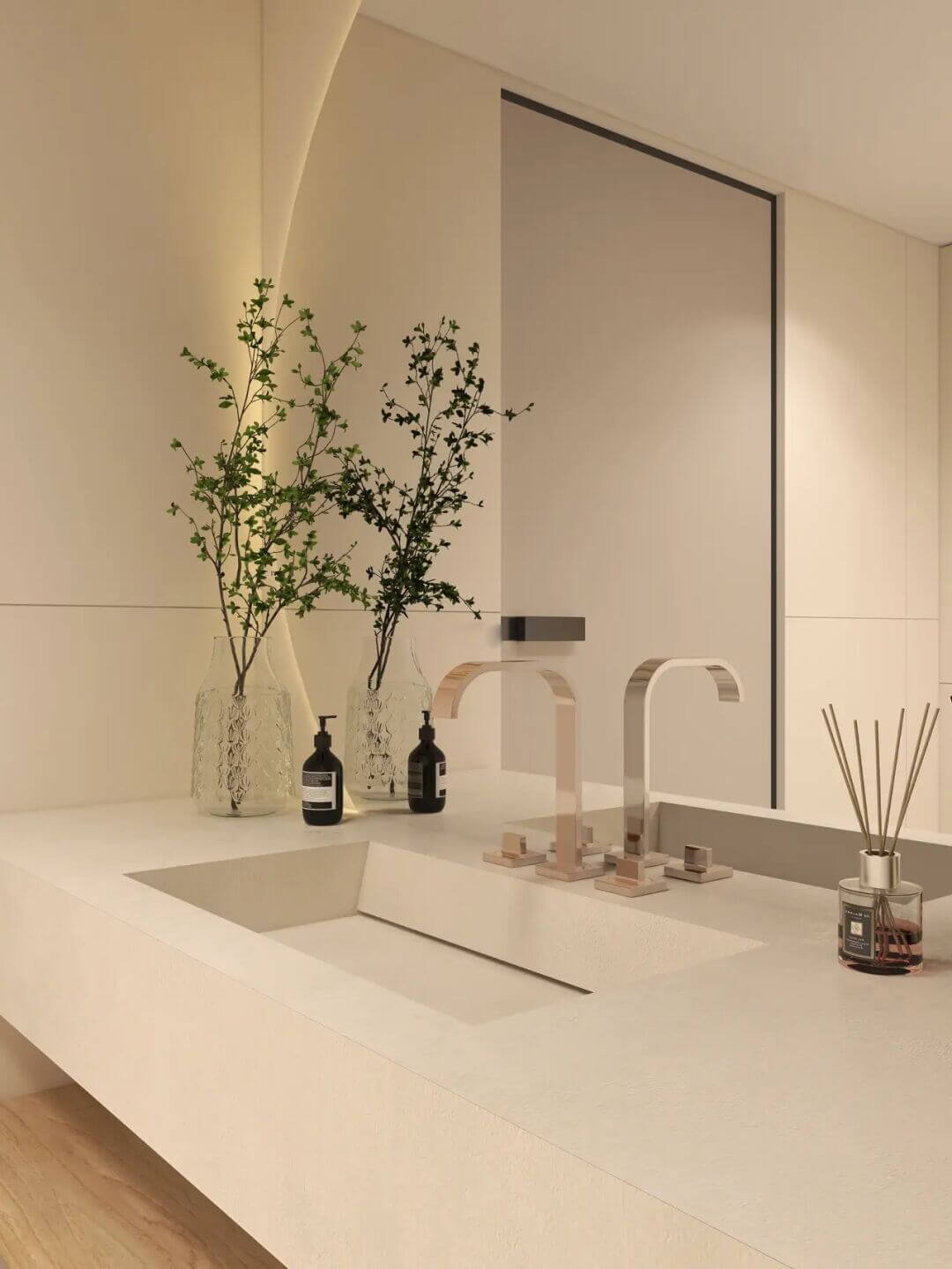 Natural stone, such as marble, travertine, or limestone, is a go-to option for beige bathroom tiles. This neutral bathroom used the beige paint from floor to ceiling, then added rose gold accents for a little bit of glam. The rose gold accents keep the space cheery and warm.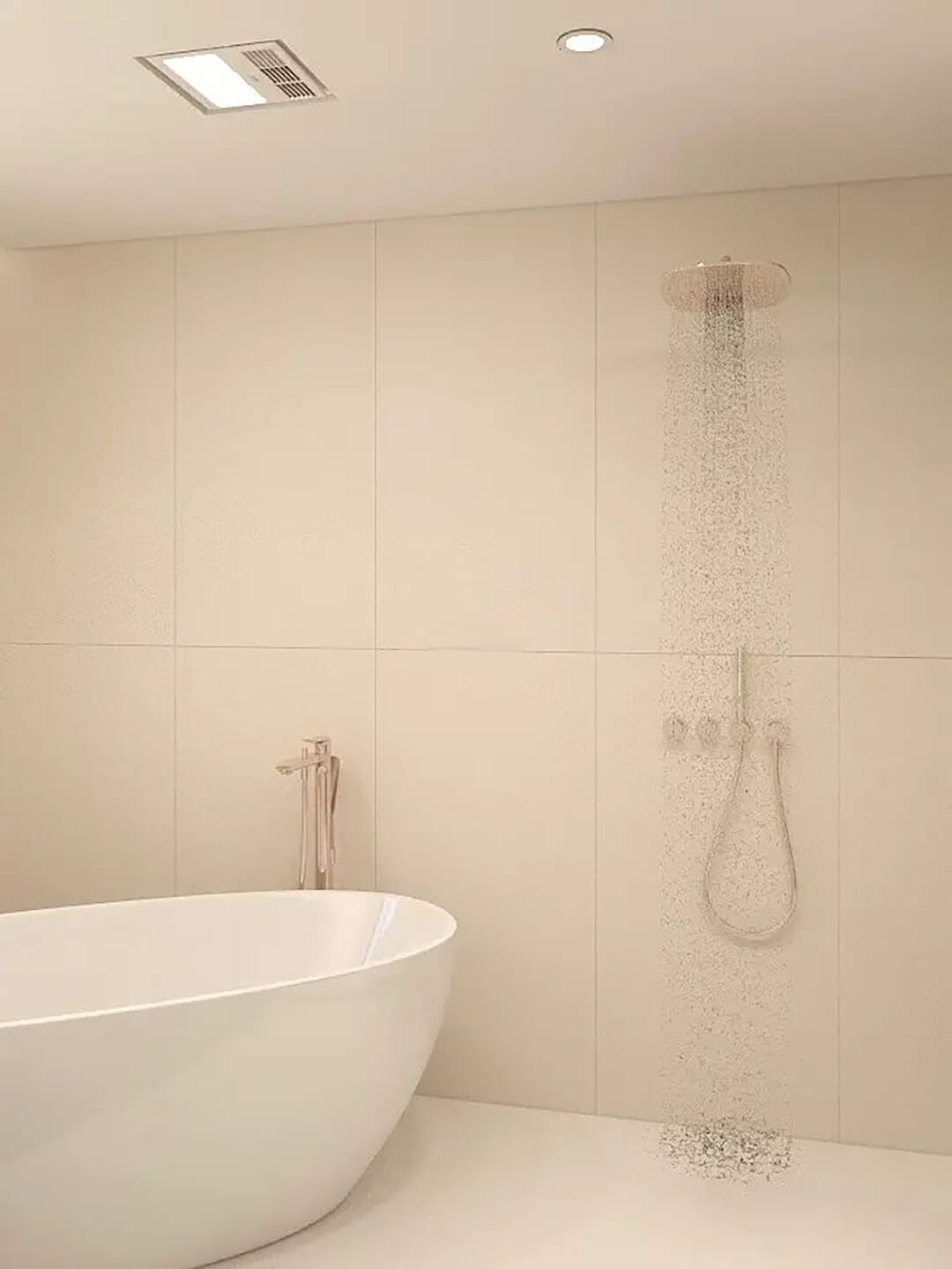 Beige-and-white bathrooms simply make for timeless designs. Straight edges and geometric shapes modernize this neutral bathroom. The warm wood floating rack pairs with the wood board on the wall.
The bathroom also leaves a lot of space for wall art. When framing art in the bathroom, a clever trick for a cohesive look is to mat the art in a color identical to the walls. In this case, hang beige pieces as bathroom accessories to pair with beige walls.
Read more:
Discover Your Treasure
Freshen Up Your Bathroom This Summer
Southeast Asian Home Design Ideas