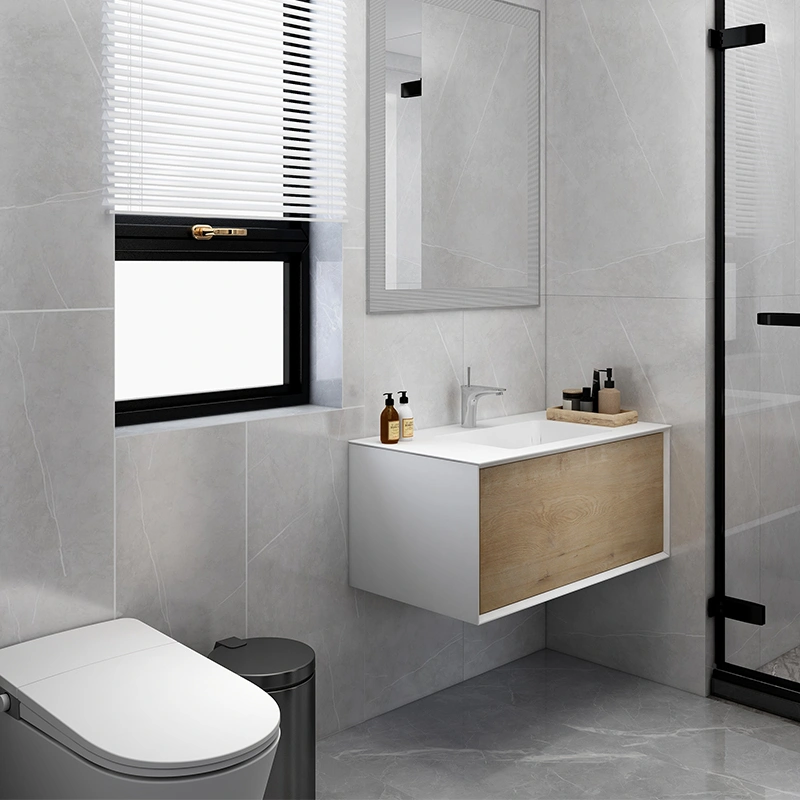 The minimalist aesthetic is very calming and pleasing to the eye and is therefore one of the best styles by which to design a bathroom plan. Simple lines lend themselves to a clean environment and living in a clutter-free space is perfect for starting the day with a clear head or wash up before going to sleep.
We're enjoying the minimalist aesthetic design here and not the lifestyle per se, so we can also add a touch of luxury to the proceedings. We are not trying to exclude every detail that is not used explicitly and intentionally. There ARE minimalist luxury bathrooms, after all.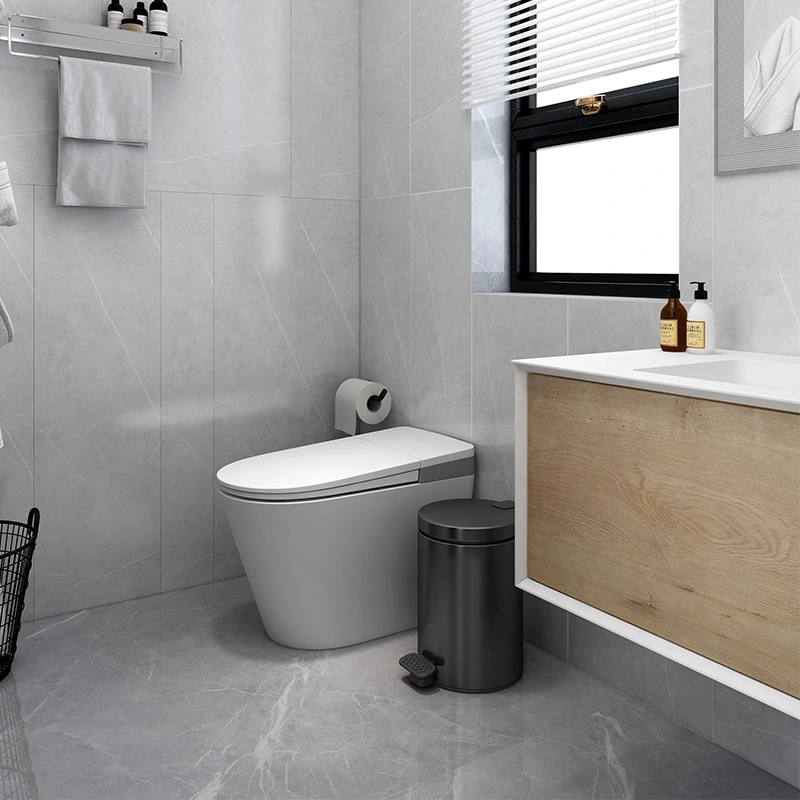 For minimalist bathroom furniture, here we have a white bathroom vanity unit which is 900mm (35 inches) long. One big soft-closing drawer provides enough storage for bathroom essentials. Because it is a floating vanity, there is negative space under your sink, which can visually open up a small bathroom, making it feel larger than it actually is. And if making your bathroom look bigger isn't one of your goals, then you can always use the available space under the floating sink for hidden bathroom storage.
The light woodgrain front adds a warm and natural touch. The integrated sink makes cleaning and maintenance extremely easy.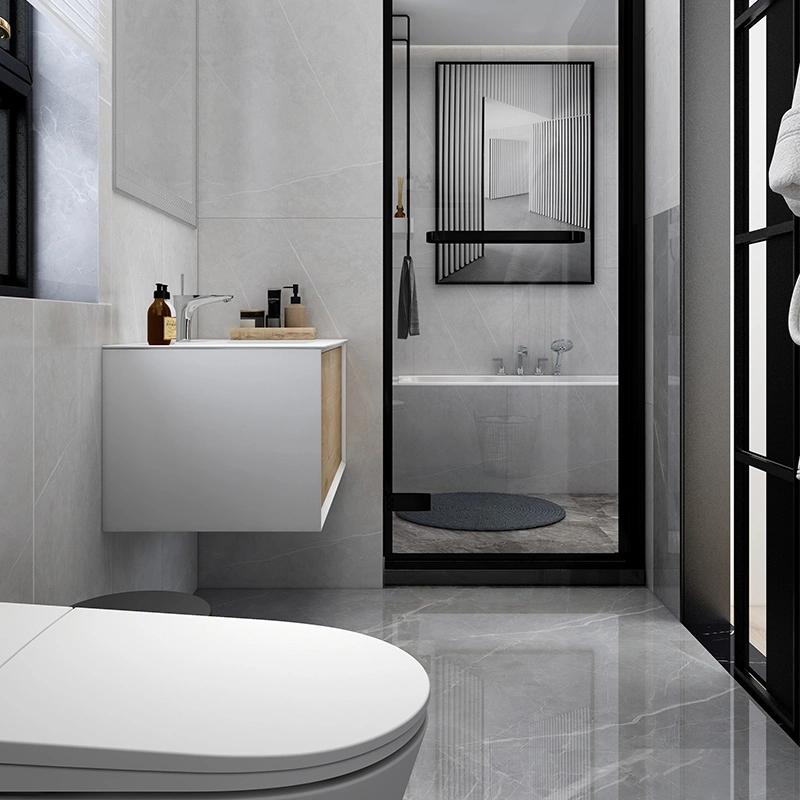 You don't have to hide away everything in minimalist bathrooms but there should be dedicated areas to hold toiletries, like the recessed cubby in the shower. (Or you can consider shower niches.)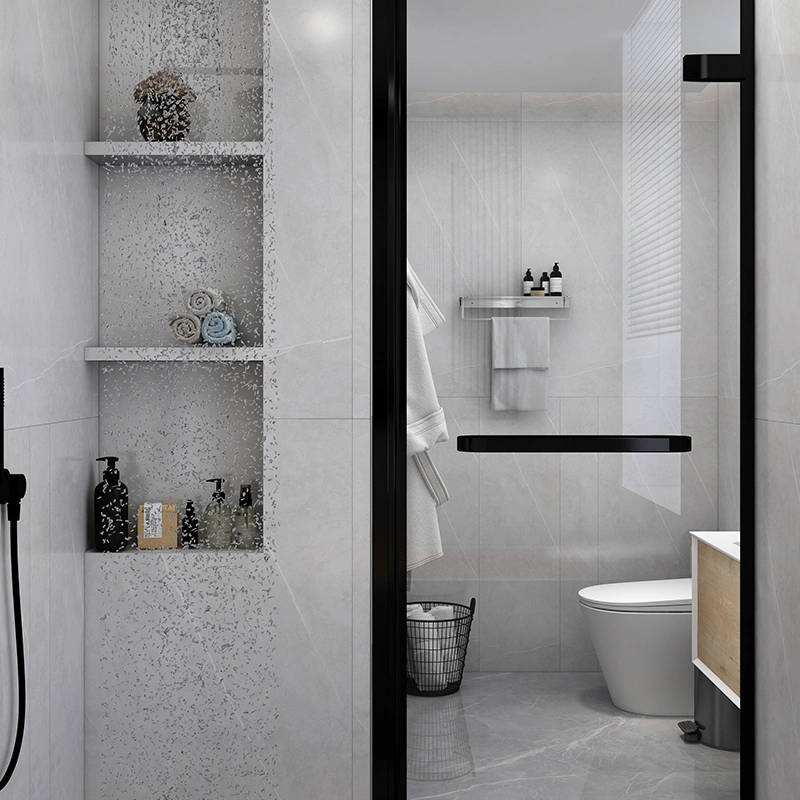 For hardware, choose monochrome for simple looks. Polished chrome faucet with framed rectangular mirror above it. White tankless smart toilet contrasts against the black trash can.
For the flooring and wall decor, shades of gray are great for creating a calm, spa-like space in your minimalist bathroom.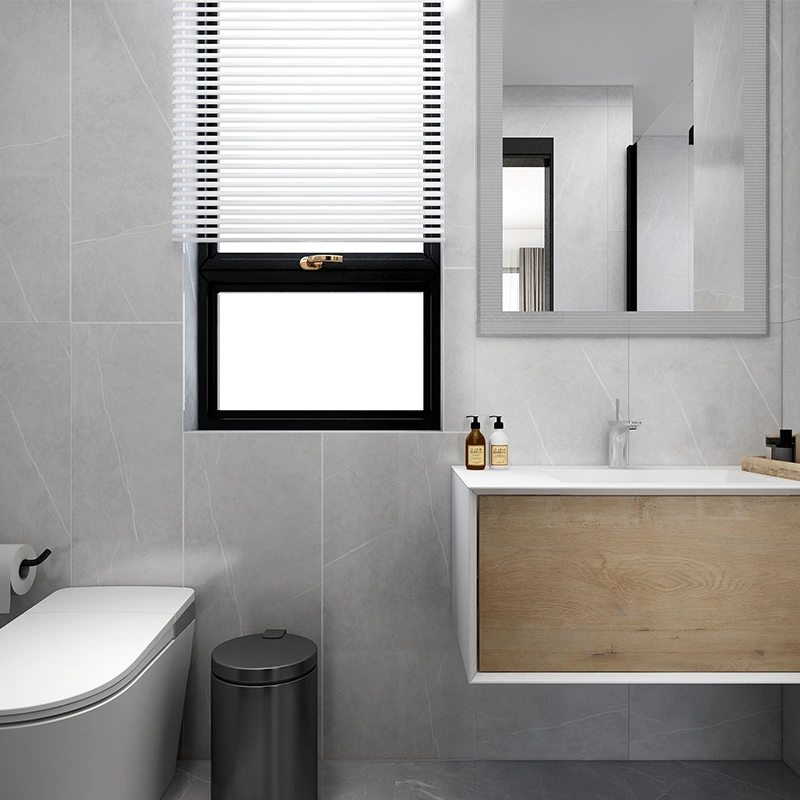 For bathrooms of other styles or colors, read articles below:
Bold Red Bathroom Design Idea | Bath Inspiration
Luxurious Hotel Bathroom Idea | Bath Inspiration
Contemporary Bathroom Design for Small Space | Bath Inspiration