There are few things quite as relaxing as getting back to the hotel room and take a soothing bath after a long day of sightseeing or business trip. Below, we have a luxurious bathroom that offer guests ample space, modern black framed showers, and incomparable views.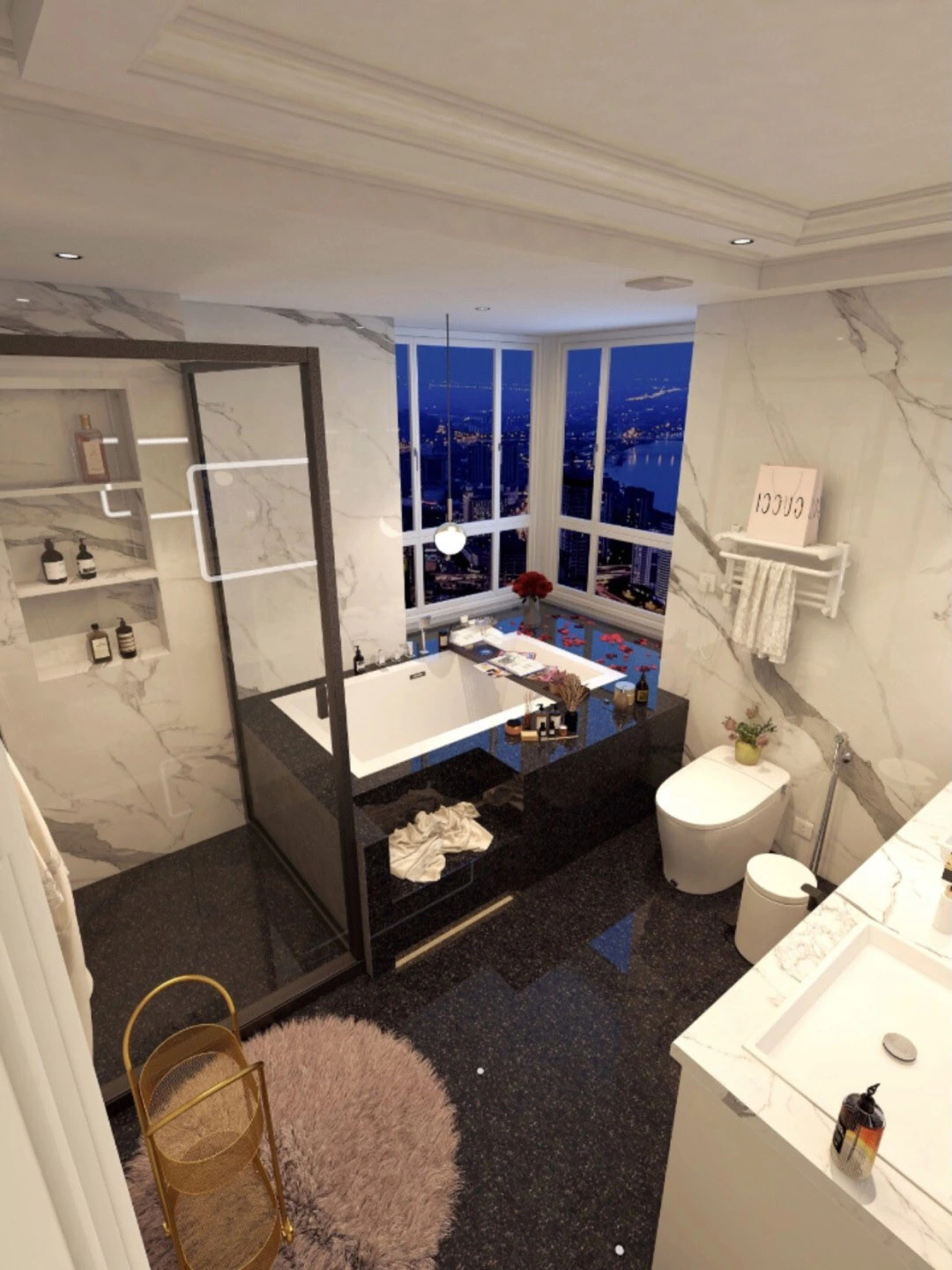 Splurge on this suite and enjoy a dazzling, marble-clad bathroom in black, white and gray. Complete an indulgent experience here with a rain shower, a spa-like soaking bathtub and panoramic views of the city skyline.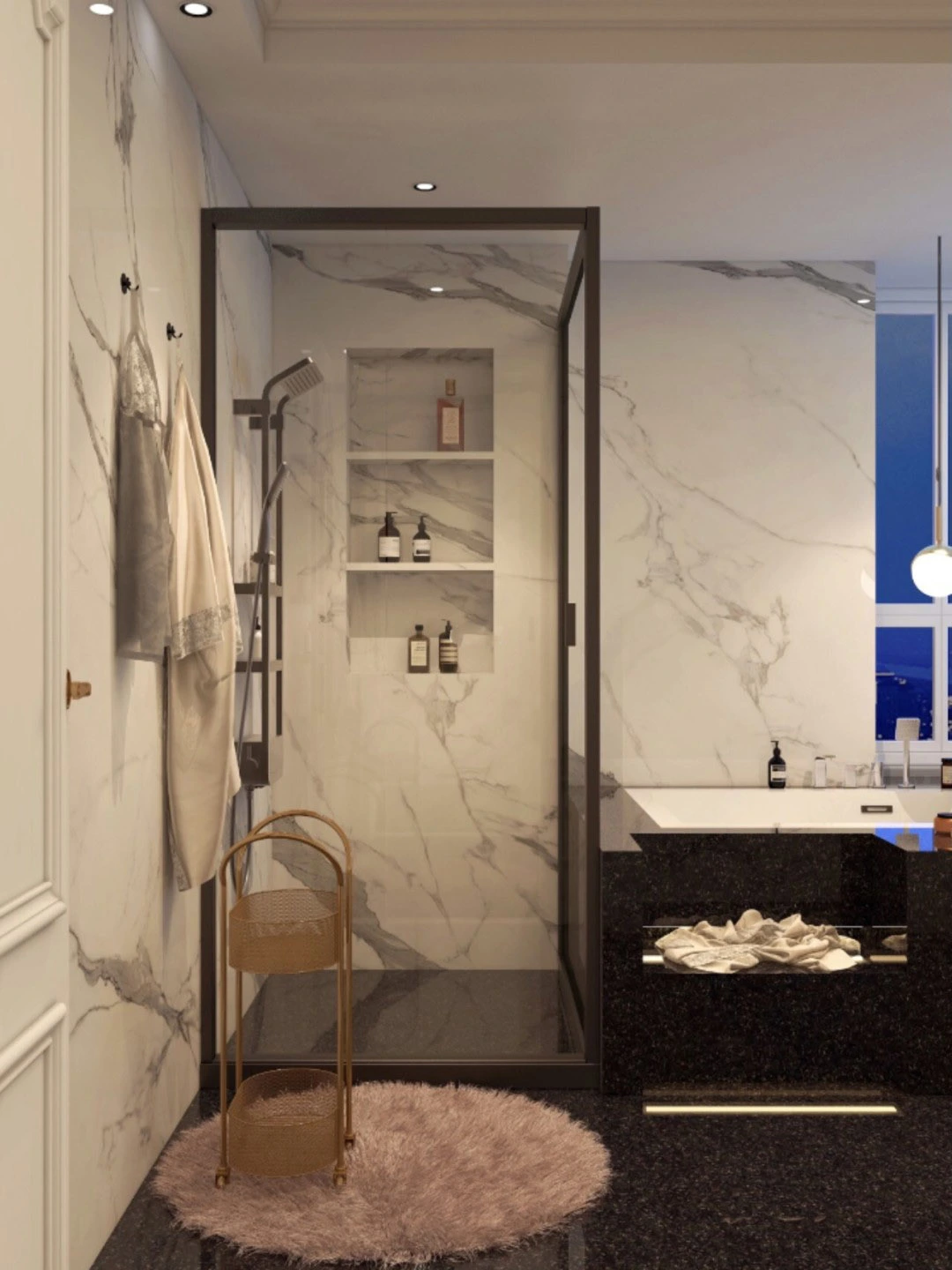 Minimal in its design, the penthouse bathroom makes a bold statement with the juxtaposition of natural elements and opulent furnishings. Stars speckle the black granite floor like a Milky Way, and marble covers the bathroom's entirety.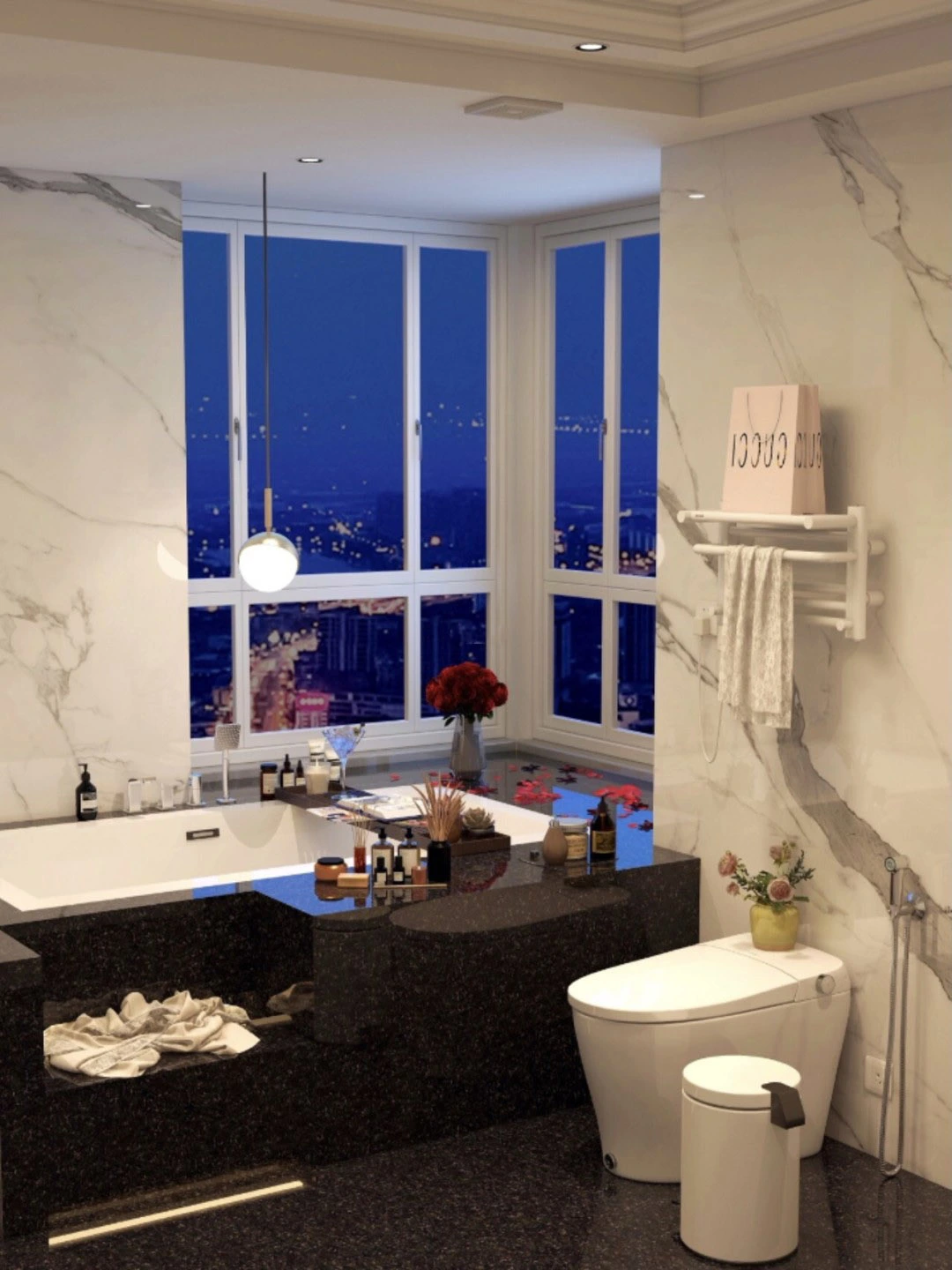 The black framed shower enclosure definitely brings a high-end look to a bathroom. While it has both an industrial and modern feel, this style of glass shower enclosure also works well when combined with a farmhouse style bathroom. They are definitely a great idea if you are planning a bathroom remodel.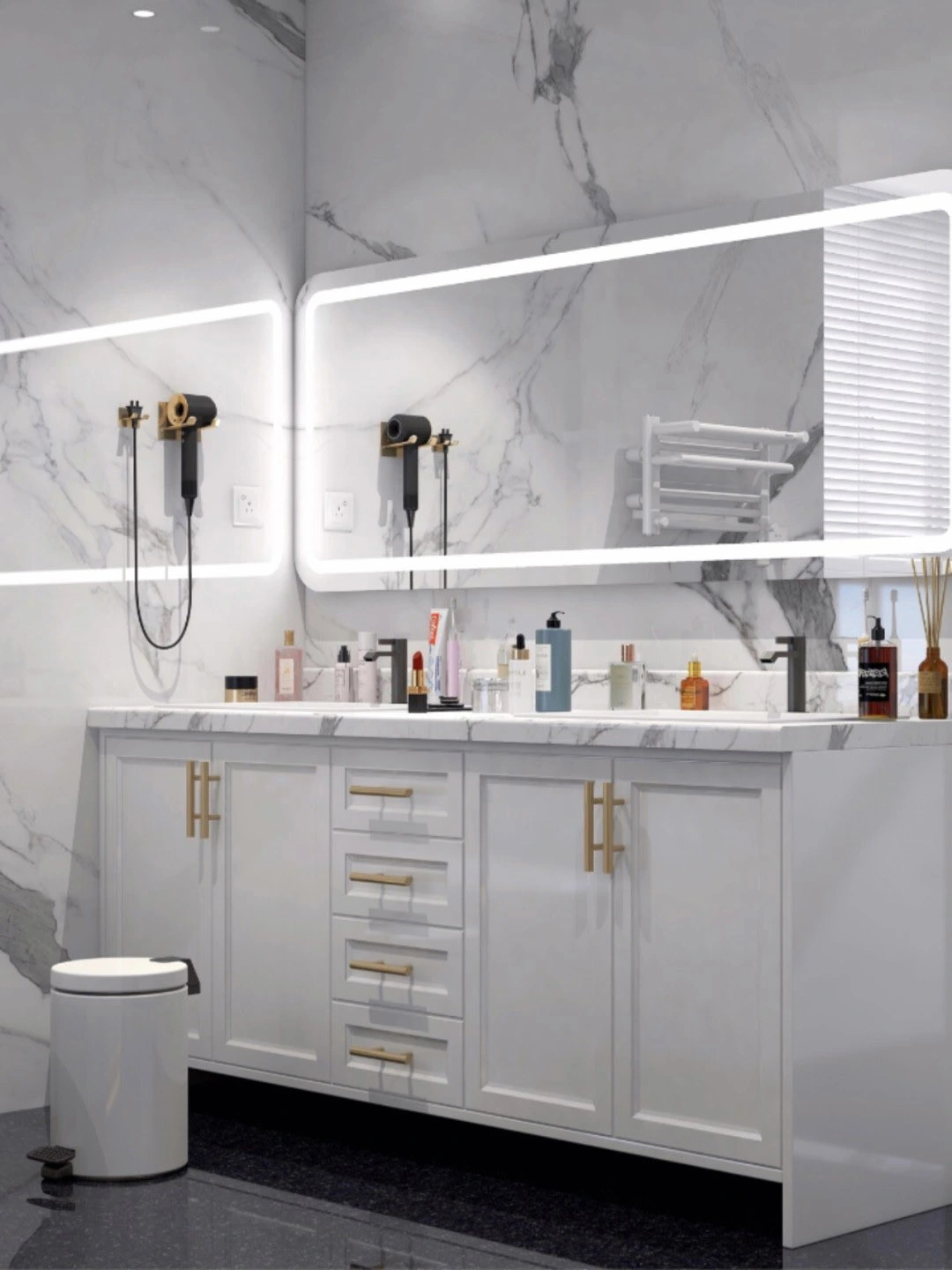 The white freestanding vanity with marble countertop echoes well with marble walls. The dual-sink vanity also has plenty of storage space for bath amenities.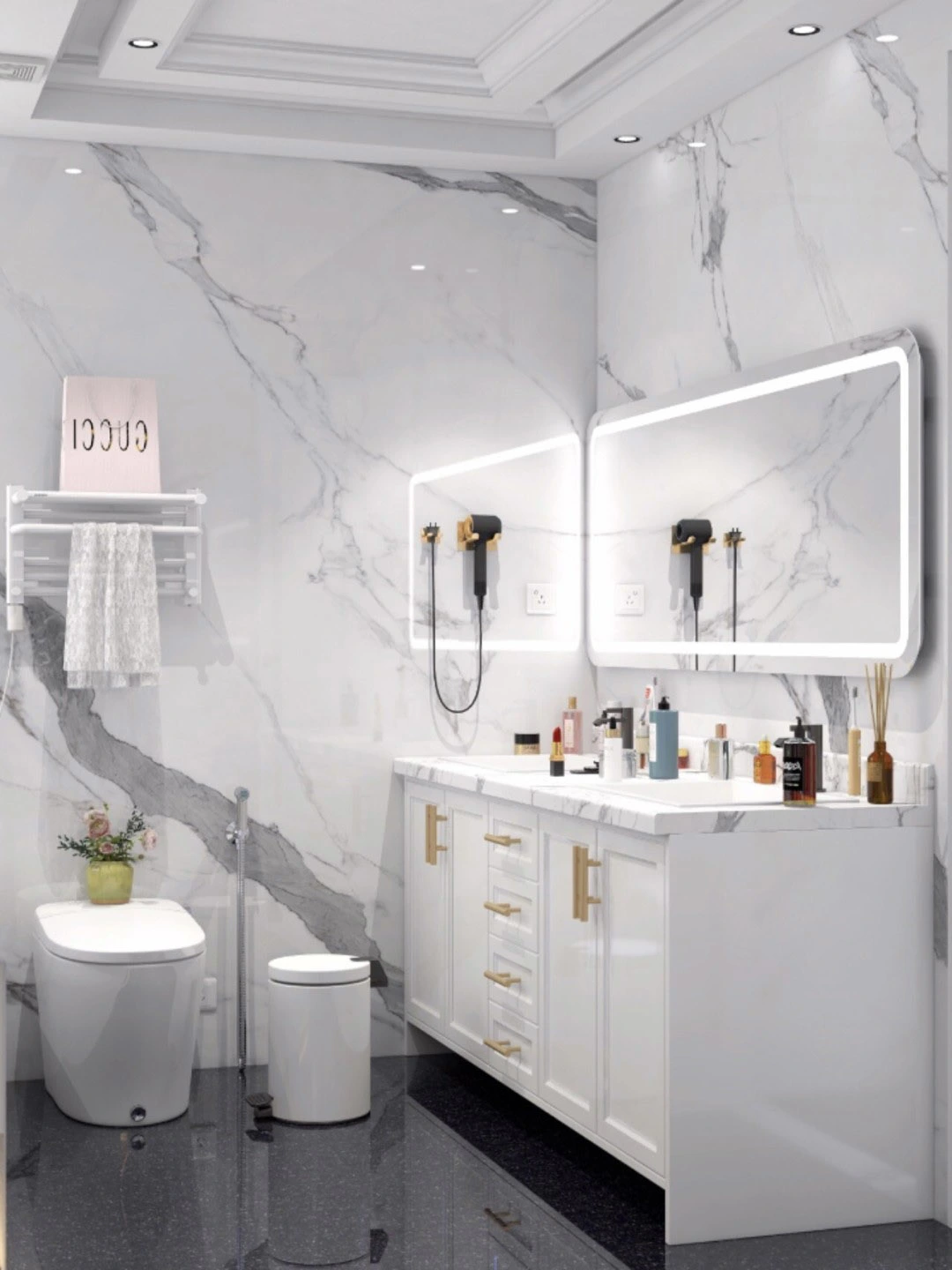 Bathrooms of other styles:
Contemporary Bathroom Design for Small Space | Bath Inspiration
Modern Small Space Bathroom Designs | Bath Inspiration
Natural Semi Outdoor Bathroom Idea | Bath Inspiration