Over time, bathtubs can accumulate dirt, body oils, dead skin cells, and bacteria. Regular cleaning helps remove these contaminants, promoting a clean and hygienic bathing environment. Soap scum, hard water stains, and other residues can build up on the bathtub surface, leading to unsightly stains and unpleasant odors. Cleaning your bathtub removes these stains and keeps it fresh-smelling. Bathrooms are prone to high humidity, creating an ideal environment for mold and mildew growth. Cleaning your bathtub regularly helps prevent the buildup of mold and mildew, which can cause health issues and damage to the bathtub surface. Proper cleaning and maintenance can help prolong the lifespan of your bathtub. Regularly removing dirt, grime, and harsh chemicals prevents them from damaging the bathtub's finish or causing corrosion. 
A clean and well-maintained bathtub enhances the overall appearance of your bathroom. It creates a more inviting and relaxing atmosphere, making your bathing experience more enjoyable. Cleaning your bathtub helps eliminate bacteria, viruses, and other pathogens that can thrive in a dirty environment. This promotes a healthier bathing environment for you and your family, reducing the risk of infections and skin irritations. Soap residue, hair, and other debris can accumulate in the bathtub drain, leading to clogs and poor drainage. Regular cleaning helps prevent these issues, ensuring smooth water flow and preventing costly plumbing problems. It helps remove stains, odors, and harmful contaminants while preventing the growth of mold and mildew. Regular cleaning also contributes to the longevity of your bathtub and promotes a healthier environment in your bathroom.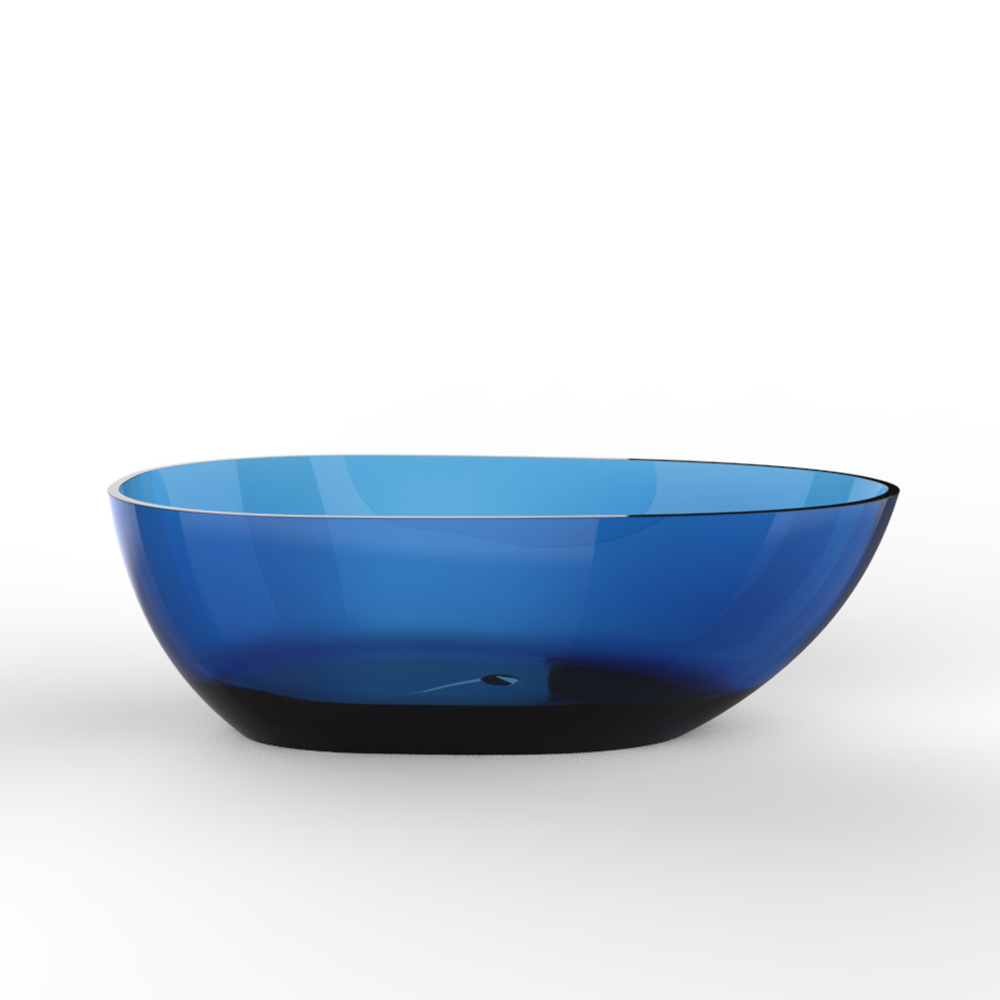 Now let's figure out how to clean a bathub in daily life.
Step 1: Gather the necessary supplies
Before you begin cleaning your bathtub, gather the following supplies:
Rubber gloves: Protect your hands from cleaning agents and potential skin irritants.

Baking soda: An effective natural cleaner that helps remove stains and odors.

White vinegar: A versatile cleaning agent that cuts through soap scum and mineral deposits.

Dish soap or mild detergent: Useful for cutting through grease and grime.

Soft sponge or microfiber cloth: Ideal for gentle scrubbing without scratching the bathtub surface.

Old toothbrush or small brush: Great for reaching corners, grout lines, and hard-to-reach areas.

Spray bottle: Use for mixing cleaning solutions and applying them to the bathtub surface.
Step 2: Remove any debris and items from the bathtub
Clear the bathtub of any items such as shampoo bottles, toys, or bath mats. This will allow you to clean the entire surface thoroughly.
Step 3: Pre-rinse the bathtub
Use warm water to pre-rinse the bathtub surface. This step will help remove loose debris and dirt before applying cleaning agents.
Step 4: Apply a cleaning solution
There are several effective cleaning solutions you can use to clean your bathtub:
Baking soda paste: Mix baking soda with a small amount of water to form a paste. Apply the paste to the bathtub surface, focusing on stained areas or soap scum buildup. Let it sit for 15-20 minutes.

Vinegar and water solution: Fill a spray bottle with equal parts white vinegar and water. Spray the solution generously on the bathtub surface, ensuring coverage on stained or dirty areas. Allow it to sit for a few minutes.

Dish soap or mild detergent solution: Mix a few drops of dish soap or mild detergent with warm water. Apply the solution to the bathtub surface.
Step 5: Scrub the bathtub surface
Using a soft sponge or microfiber cloth, start scrubbing the bathtub surface in circular motions. Pay special attention to stained areas, soap scum, and grime. For hard-to-reach spots or grout lines, use an old toothbrush or small brush. Apply gentle pressure to avoid scratching the surface. Just smoothly and tightly when you clean the surface of the bathtub. Otherwise you can choose one type of bathtub that is very wear resistant. So that you don't need to worry about the surface will be scratched by any other stools.
Step 6: Rinse thoroughly
After scrubbing, thoroughly rinse the bathtub with warm water. Ensure that all cleaning solution residues are removed. You can use a handheld showerhead or a bucket of clean water for rinsing.
Step 7: Address specific stains or issues
If you encounter specific stains or issues in your bathtub, here are some additional cleaning tips:
Soap scum: For stubborn soap scum buildup, create a paste with baking soda and vinegar. Apply the paste to the affected areas, let it sit for 15-20 minutes, and scrub with a sponge or brush. Rinse thoroughly.

Hard water stains: Hard water can leave mineral deposits and stains on the bathtub surface. To remove these stains, soak a cloth or sponge in vinegar and lay it over the stained area. Let it sit for a few hours or overnight, then scrub gently and rinse.

Rust stains: If you notice rust stains in your bathtub, make a paste with baking soda and lemon juice. Apply the paste to the stains, let it sit for an hour, scrub gently, and rinse.
Step 8: Dry the bathtub
Use a soft towel or cloth to dry the bathtub surface thoroughly. This will help prevent water spots and minimize the growth of mold and mildew.
Step 9: Regular maintenance and prevention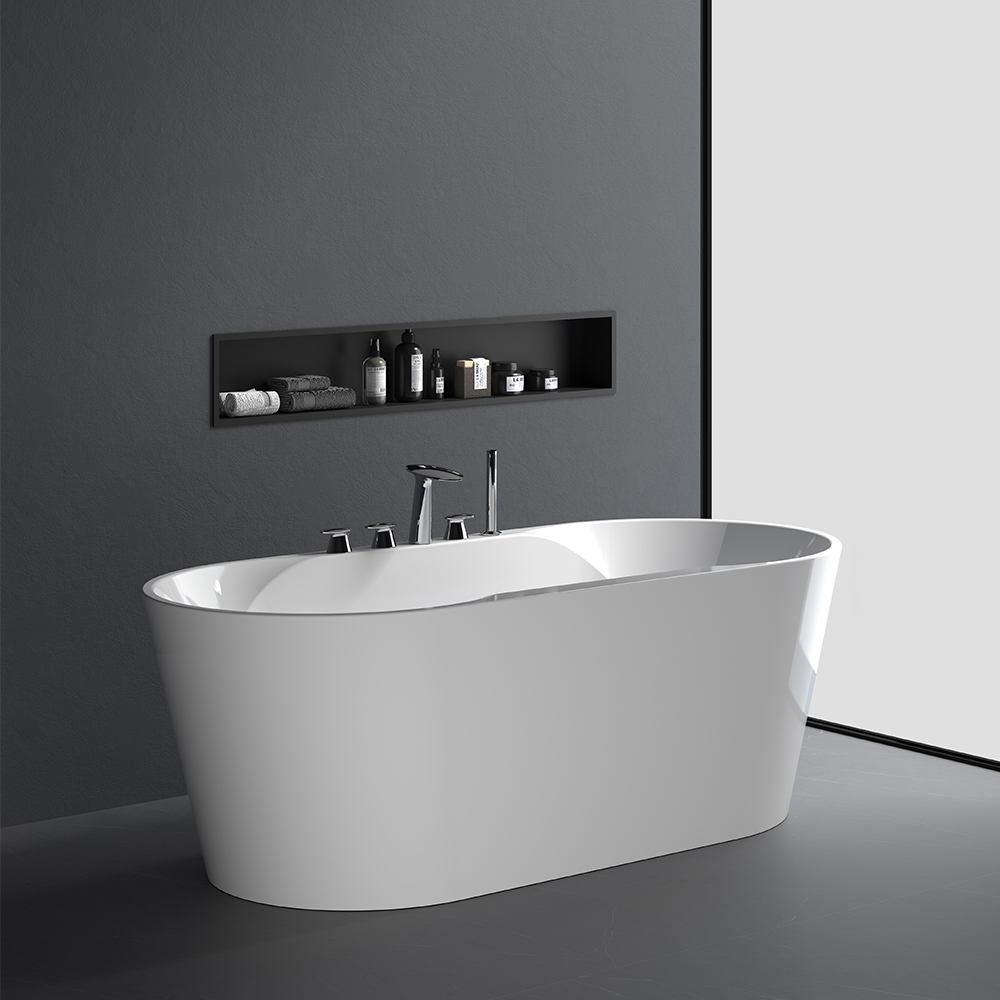 To keep your bathtub clean and in good condition, consider the following maintenance tips:
Wipe down the bathtub after each use to remove excess water and prevent soap scum buildup.

Avoid using harsh chemicals or abrasive cleaners that can damage the bathtub surface. Stick to mild cleaning solutions or natural alternatives.

Use a non-slip bathtub mat to prevent slips and falls. Clean the mat regularly to prevent mold and mildew growth.

Ensure proper ventilation in your bathroom to reduce moisture and inhibit the growth of mold and mildew. Use exhaust fans or open windows during and after bathing.
By following these steps and incorporating regular maintenance practices, you can enjoy a clean and inviting bathtub that enhances your bathing experience. 
If you want get a new bathtub just emial us!