Mirrors are essential fixtures in our homes and serve various purposes, from personal grooming to enhancing the aesthetics of a space. Mirrors play a significant role in our daily lives, whether it's for grooming, decorating, or creating an illusion of space. With the advent of LED technology, LED mirrors have become increasingly popular due to their energy efficiency and attractive lighting features. However, cleaning an LED mirror requires some additional care and consideration compared to cleaning an ordinary mirror. So it's essential to understand the proper cleaning methods to maintain their functionality and appearance. While cleaning an LED mirror may seem similar to cleaning an ordinary mirror, there are a few key differences to consider.
This article aims to provide a comprehensive guide on how to clean LED mirrors and ordinary mirrors effectively. By following the proper techniques and using the right tools and cleaning solutions, you can maintain the clarity and pristine appearance of your mirrors for years to come. Especially for the special type of mirror the LED kind of mirror. Or even you can have a new mirror after cleaning.
First of all, before diving into the cleaning process, let's briefly distinguish between LED mirrors and ordinary mirrors. LED mirrors feature built-in LED lighting that enhances visibility and provides a modern touch. They often have electrical components that require special care during cleaning. On the other hand, ordinary mirrors lack lighting features and are typically composed of a glass surface backed by reflective material.
Then how to choose the Cleaning Tools and Materials is also very important for your cleaning. We suggest you to gather the following cleaning tools and materials before starting the cleaning process:
Microfiber cloth: Ideal for gentle and lint-free cleaning.

Glass cleaner: Choose a non-abrasive, streak-free glass cleaner.

Mild soap or detergent: Use a mild soap or detergent for stubborn dirt or smudges.

Warm water: Required for diluting soap or detergent.

Distilled water: Recommended to prevent streaking or water spots.

Cotton swabs: Useful for reaching small crevices or delicate areas.

Soft-bristle brush: If necessary, use a soft-bristle brush for more stubborn stains.
Preparing the Mirrors for Cleaning Regardless of the type of mirror, it's crucial to prepare the surface before cleaning up. Firstly, using a dry microfiber cloth to remove any dust or loose debris on the mirror. Then ensure the mirror is cool if it has been exposed to heat or direct sunlight. Lastly for the LED mirror disconnect the power source if cleaning an LED mirror. To make sure the mirror and you are safe.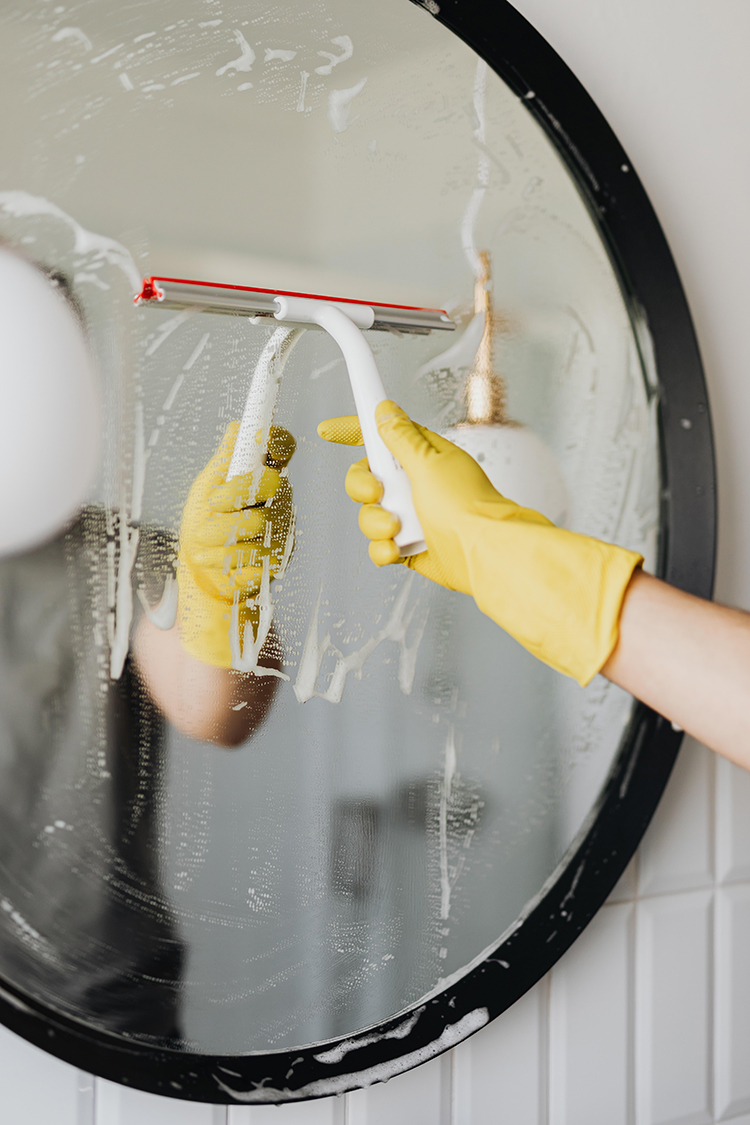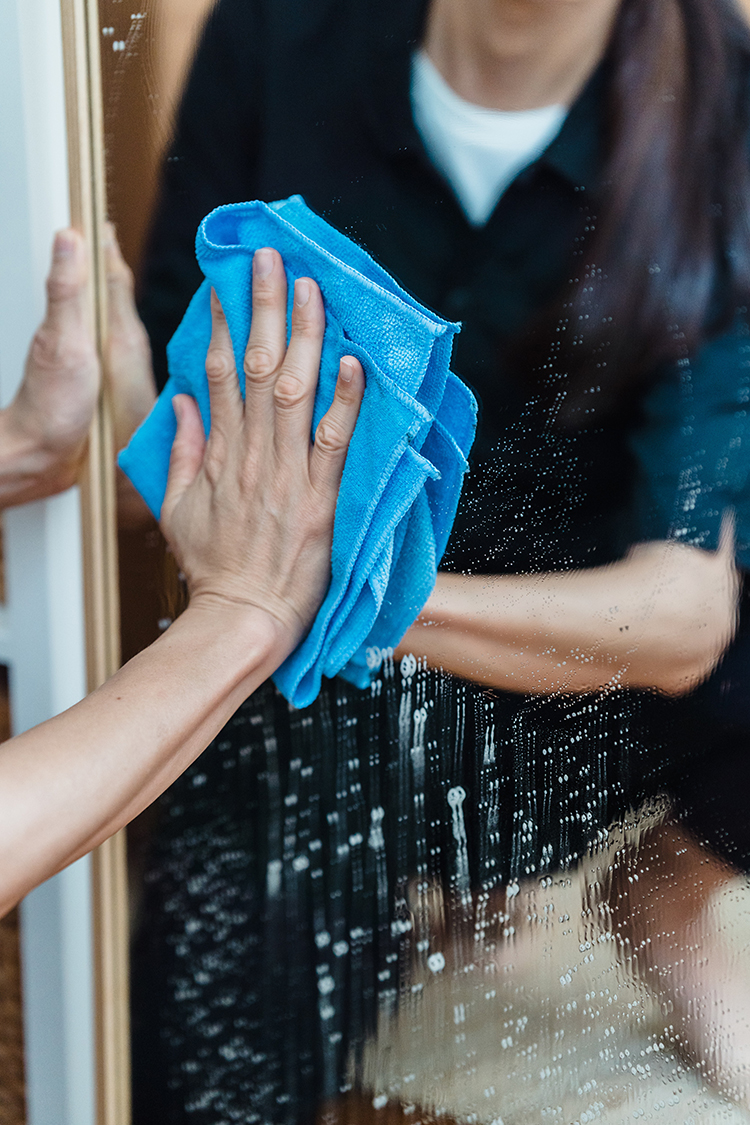 After finished all above steps, now you can start to Clean LED Mirrors by these steps:
Cleaning the Mirror Surface:
Spray a small amount of glass cleaner or a mixture of mild soap and warm water onto a microfiber cloth.

Gently wipe the mirror surface in a circular motion, starting from the top and working your way down.

Pay attention to any smudges, fingerprints, or dirt, ensuring thorough cleaning.

Avoid excessive moisture or applying the cleaning solution directly to the mirror surface.
Cleaning the LED Lighting Components:
Use a dry microfiber cloth or cotton swab to clean the LED lights gently.

If there are stubborn stains or dirt, moisten the cloth or swab with distilled water.

Avoid using excessive moisture that could damage the electrical components.
Avoiding Damage to the Electrical Components:
Take care not to wet the electrical components directly.

If the LED mirror has removable parts, detach them before cleaning and follow the manufacturer's instructions.

If there are specific cleaning recommendations from the manufacturer, follow them diligently.
About Cleaning Ordinary Mirrors
Cleaning the Mirror Surface:
Spray a small amount of glass cleaner onto a microfiber cloth.

Wipe the mirror surface gently in a circular motion, ensuring thorough cleaning.

Pay attention to any stubborn stains or residue and address them accordingly.

Avoid excessive moisture, which can seep into the backing and damage the mirror.
 Removing Stubborn Stains or Residue:
If there are stubborn stains or residue, dampen a cloth with a mixture of mild soap and warm water.

Gently rub the affected area until the stain or residue is removed.

Rinse the cloth thoroughly and wipe away any soap residue.
Preventing Damage to the Mirror Backing:
When cleaning the mirror surface, avoid applying excessive pressure to prevent damage to the backing material.

Be cautious not to get moisture on the edges or back of the mirror, as it can deteriorate the reflective backing.
Here are a few additional tips to ensure proper mirror cleaning:
Avoid using harsh chemicals, ammonia-based cleaners, or abrasive materials that can damage the mirror's surface or LED components.

Do not use paper towels, newspapers, or rough fabrics for cleaning, as they may cause scratches.

Regularly dust your mirrors to prevent a buildup of dirt and grime.

Keep the cleaning process gentle to maintain the reflective quality and integrity of the mirror.

Clean mirrors in a well-ventilated area to prevent inhaling cleaning fumes.
(Here are the different designs of mirror from TONA. including ordinary and LED type)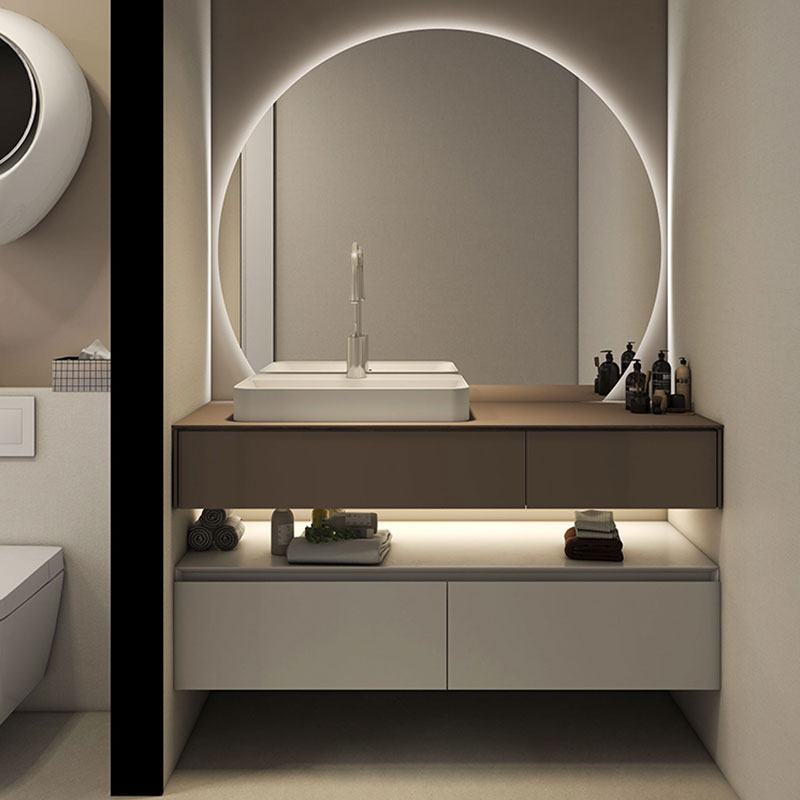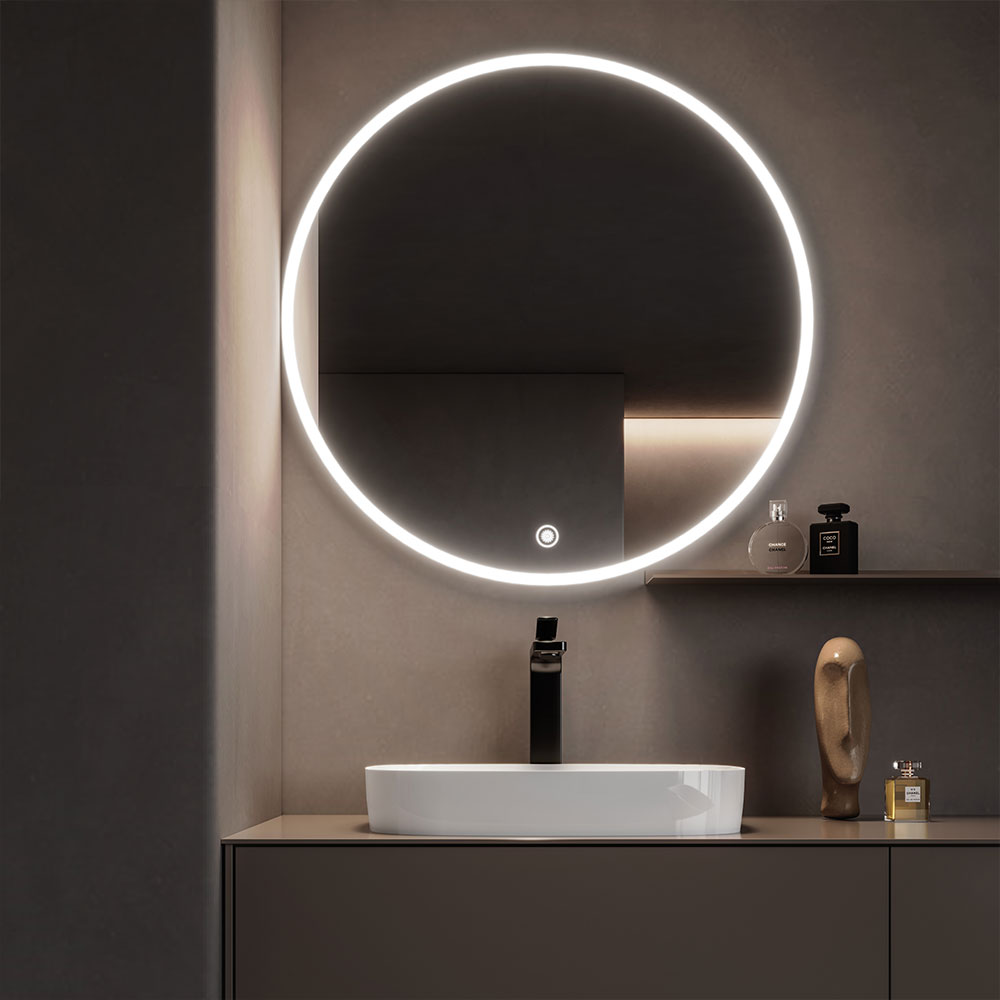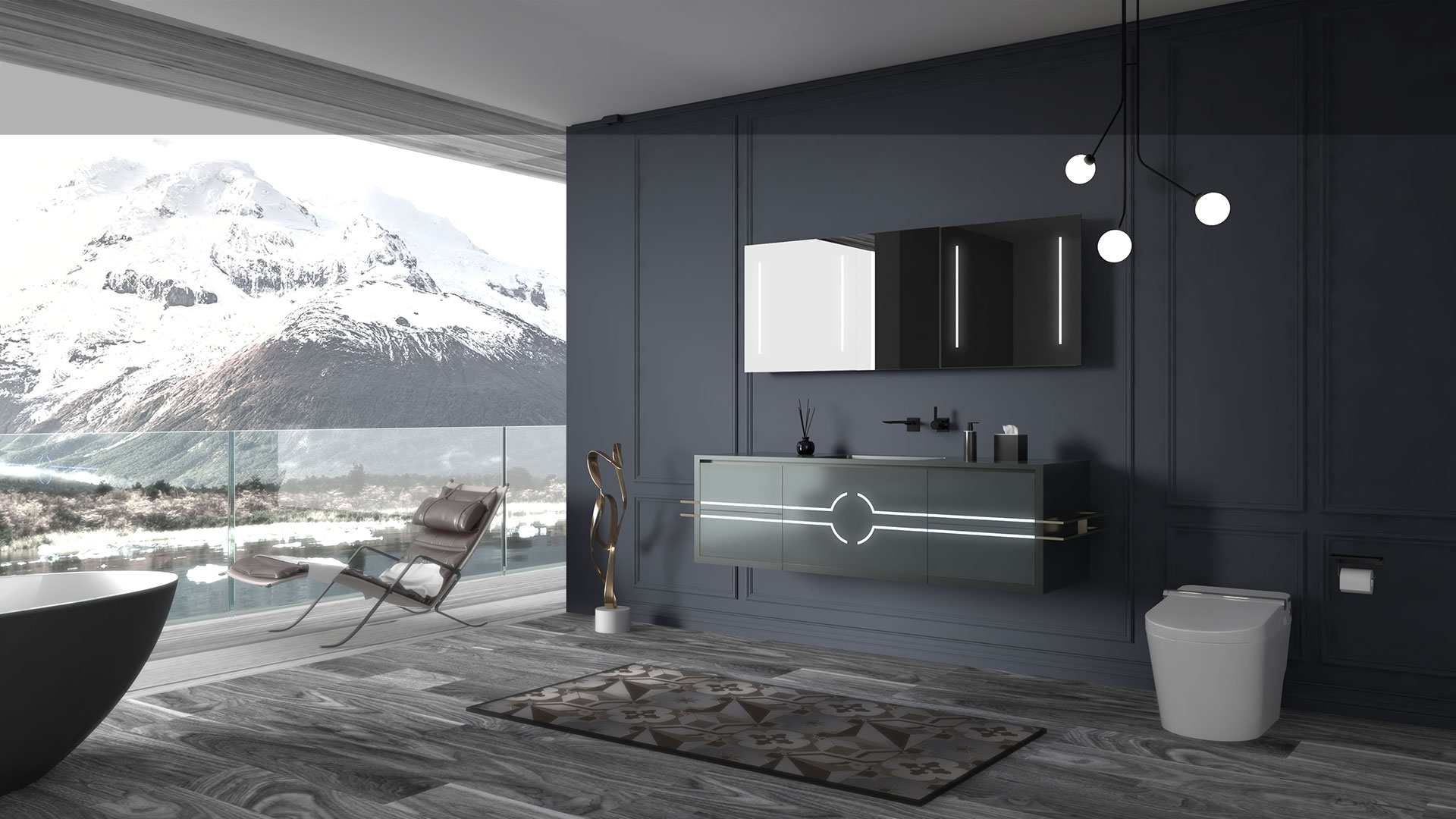 Whether you're dealing with an LED mirror or an ordinary mirror, proper cleaning techniques are essential for maintaining their functionality and appearance. Remember to use appropriate tools and cleaners, handle electrical components with care, and avoid common cleaning mistakes. By following the steps outlined in this guide and using the recommended tools and materials, you can keep your mirrors spotless and gleaming. Remember to pay attention to the specific needs of LED mirrors, such as avoiding damage to the electrical components, while also ensuring the care and preservation of ordinary mirrors. With regular cleaning and maintenance, your mirrors will continue to enhance your space with their clarity and brilliance. With the right knowledge and effort, you can enjoy the benefits of your LED mirror or ordinary mirror for years to come.
More designs of furniture and furniture relative news and blogs you can find from our online website, welcome to browse our online website.