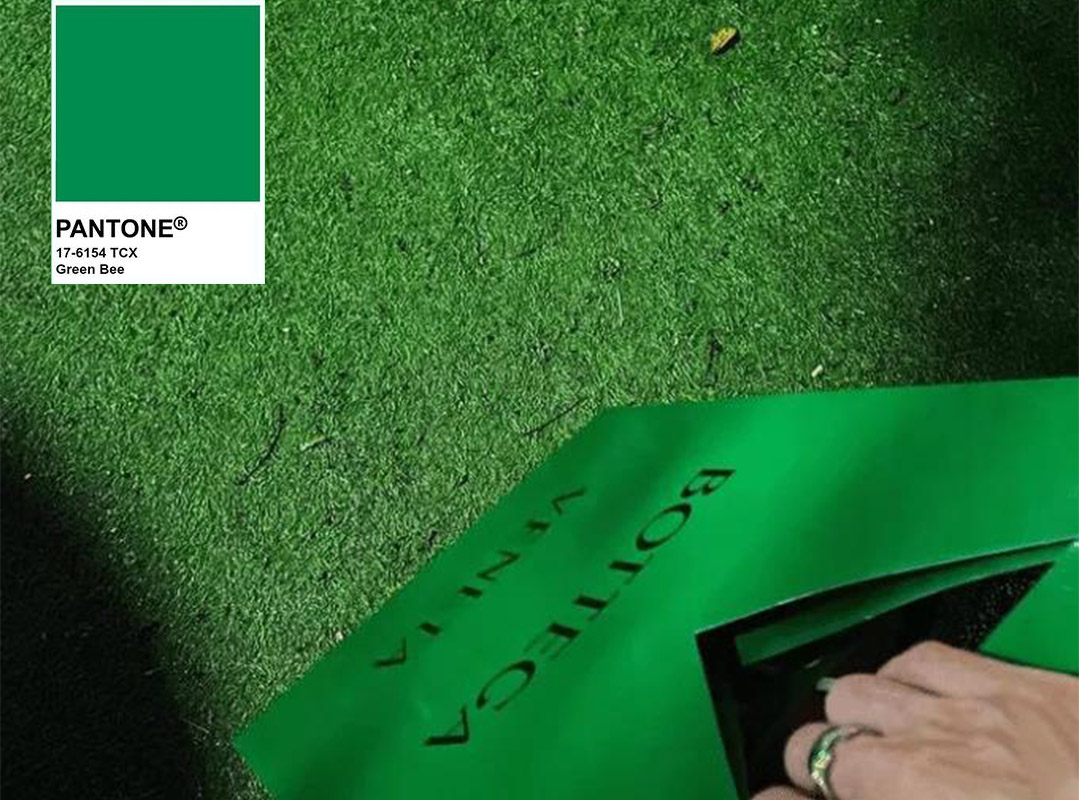 Fashionable people like you must know that Pantone has chosen Green Bee as one of the top colors for fall/winter 2021/22.
Green is a calming, natural color - the color of rejuvenation - so it's a good choice for the bathroom. Often overlooked, green is a somewhat unexpected, but often gorgeous shade for nearly any bathroom. From emerald to sage, this color can provide a moment of calm before you start your day or as you get ready for sleep. 
Green is an incredibly versatile color, ideal for modern bathrooms or classic ones. Whether you want to splash a coat of paint on your vanity or you are into a total bath redor, here's an inspiration for you.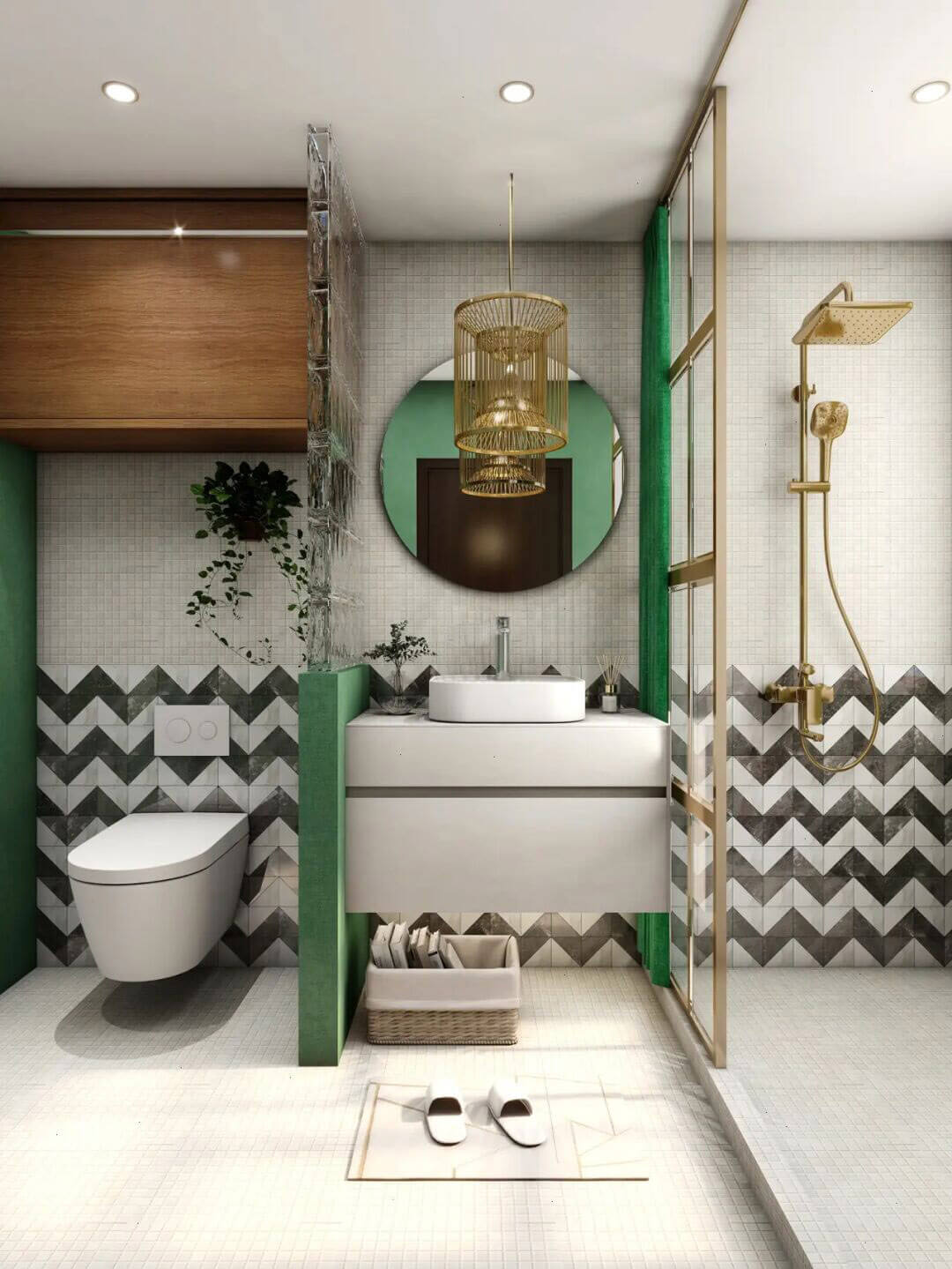 The bathroom doesn't go green for all-over look. Instead, it opts for sections - green walls, hall wall, curtains, plant.
Sometimes less is more and you can still tie in your chosen shade throughout the bathroom by using accessories – a green vase, towels or beautiful bathroom art ideas, for instance.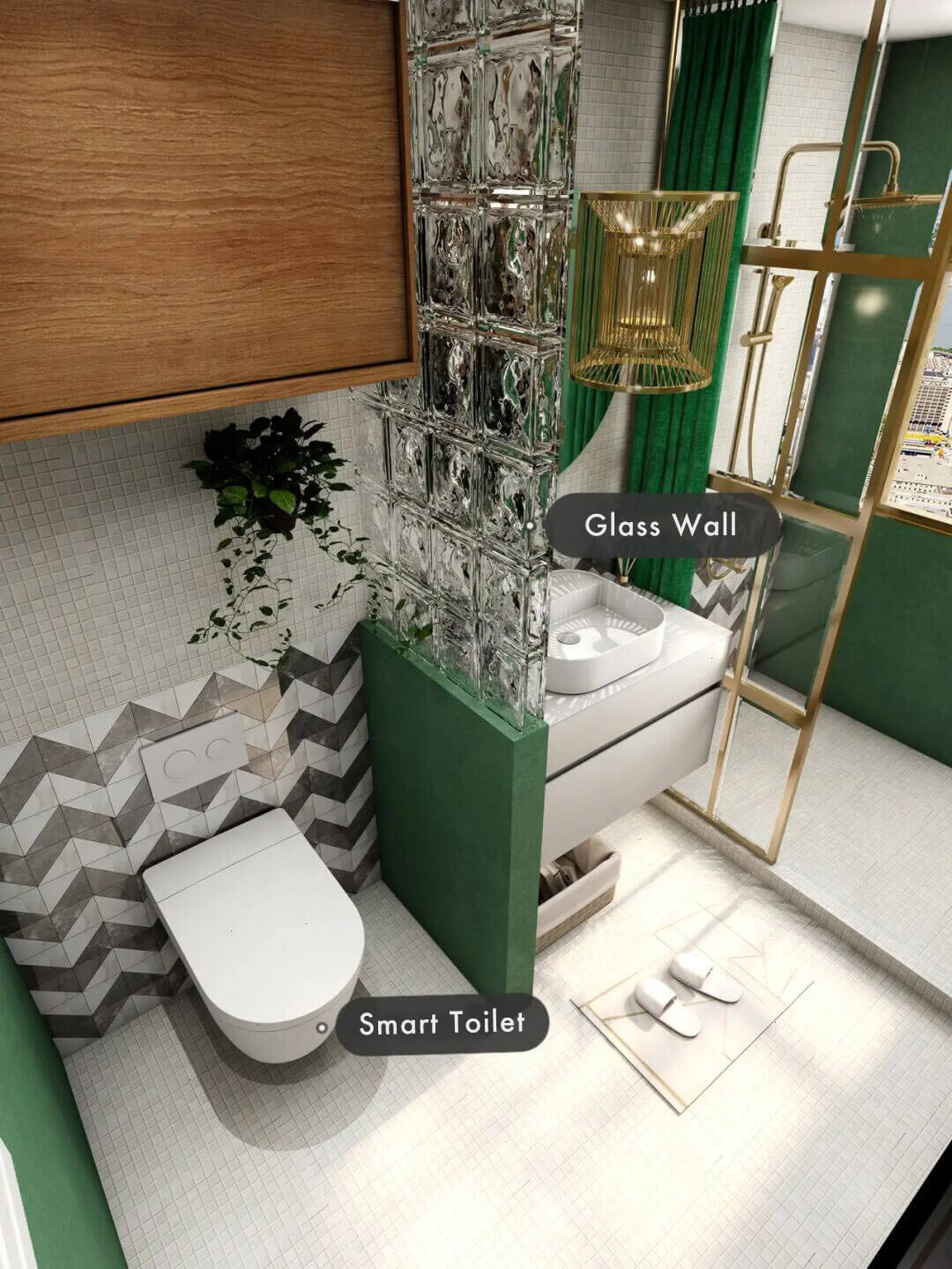 The zig-zag herringbone tiles add some spice and make a statement. Hypnotizing and high impact, this zig-zag tile choice really zones your bathroom space.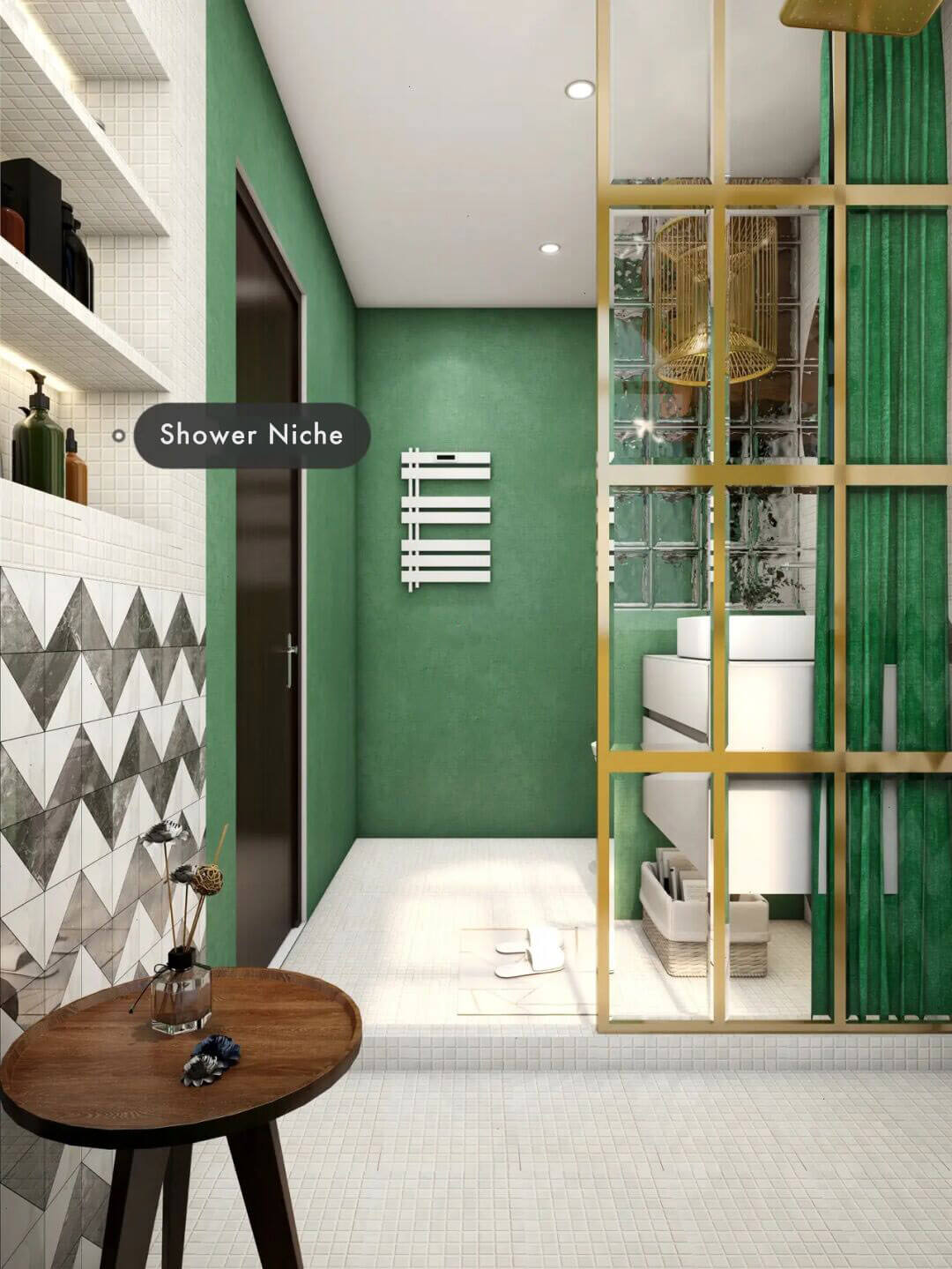 A Pop of Color
Green is one of those colors where a little goes a long way. Even a pop of green paint can totally transform a bathroom.
Tip: Painting the back of a shelf or the interior side of a door is a great way to give your bathroom a mini-makeover without a lot of effort.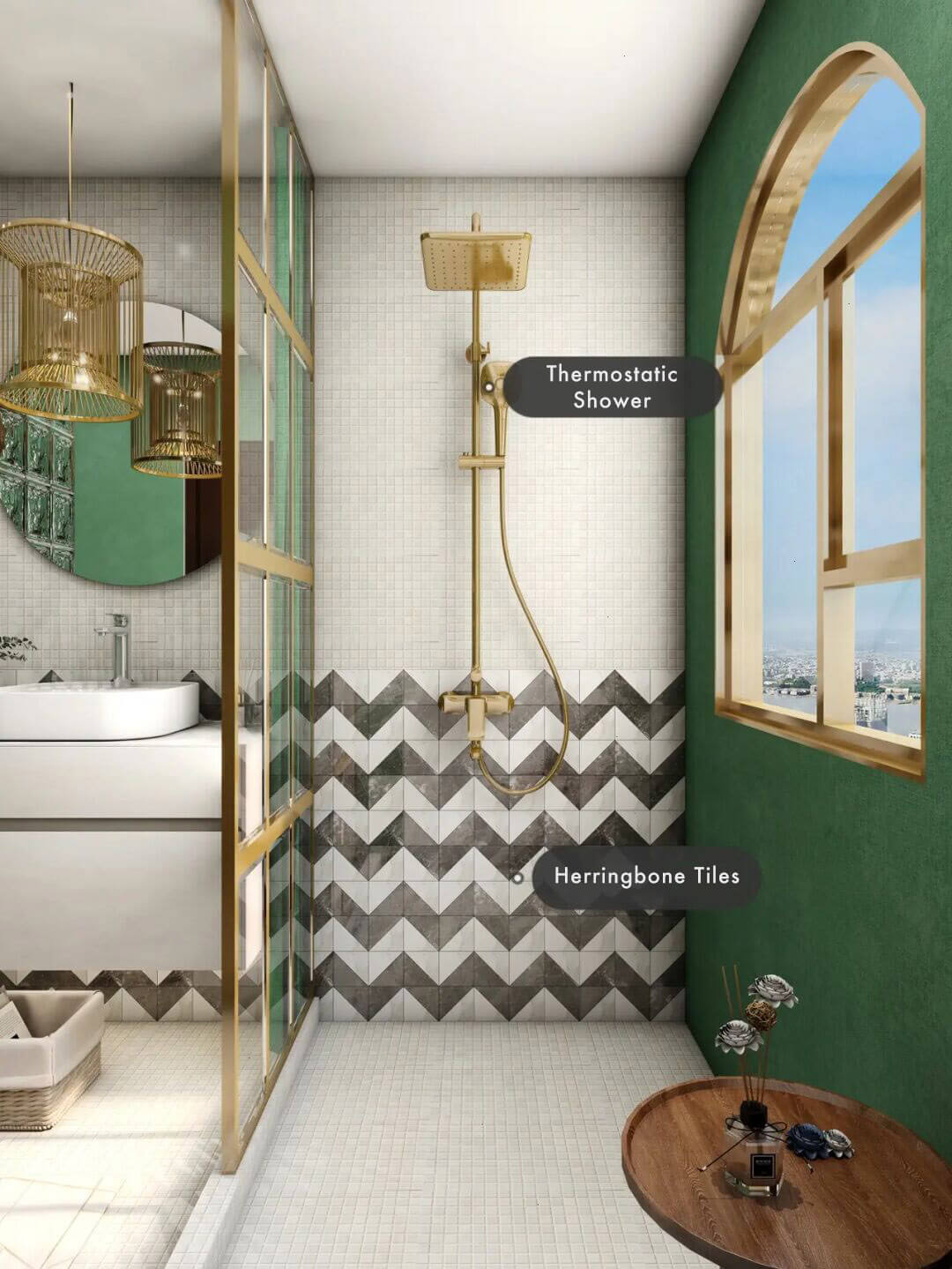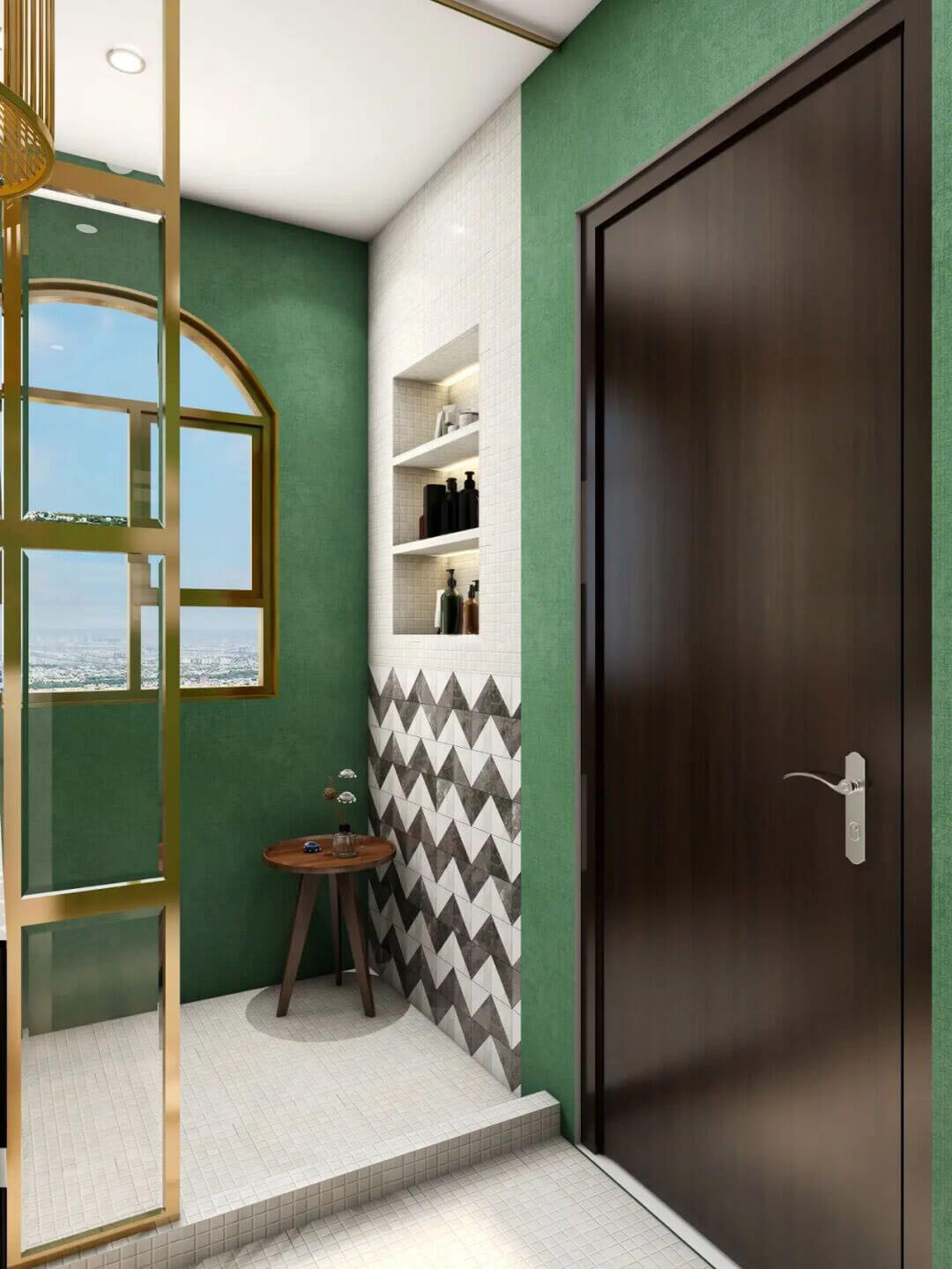 IS GREEN A GOOD COLOR FOR A BATHROOM?
Absolutely. Each color will have a different feel so you need to find a green that resonates with you and your space. Do you want a bright and airy feel or dark and dramatic? You can use green to create either of these looks as it's flexible. 
WHAT COLOR GOES WITH GREEN IN A BATHROOM? 
Green is one of those colors that works well with a wide spectrum of colors. You can team it with neutrals like stone and wood, or use a punchy pink or blue. It's especially looking good with yellow as they are adjacent on the color wheel and therefore harmonious. 
Green is also a great accent color in white bathrooms. This color combination is earthy and fresh and it always works whatever shade of green you combine it with.