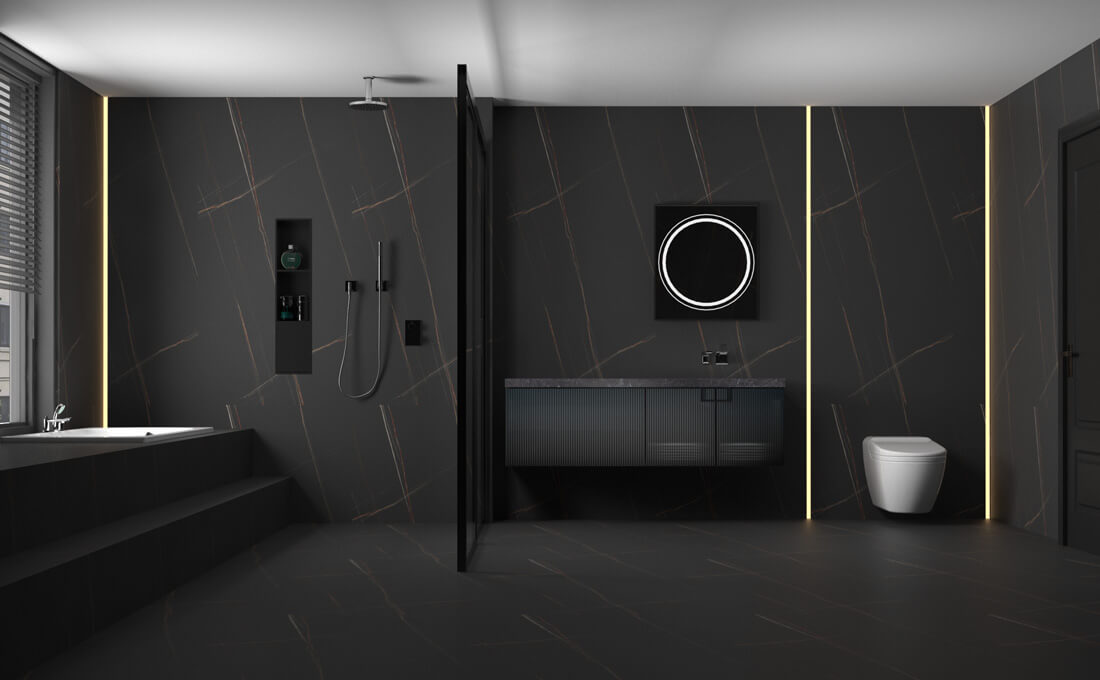 Black oftentimes is not a suitable shade for bathroom because it makes the space looks smaller. However, if you are after a classic, timeless look that makes you feel like you're entering a secret cave, like the batman, black could be a brilliant choice.

Black never goes out of fashion, so applying it ensures that your decor doesn't become outdated. With a few decor adjustments here and there, you can refresh a black bathroom at a reasonable cost.

Below is an example for your reference. Enjoy!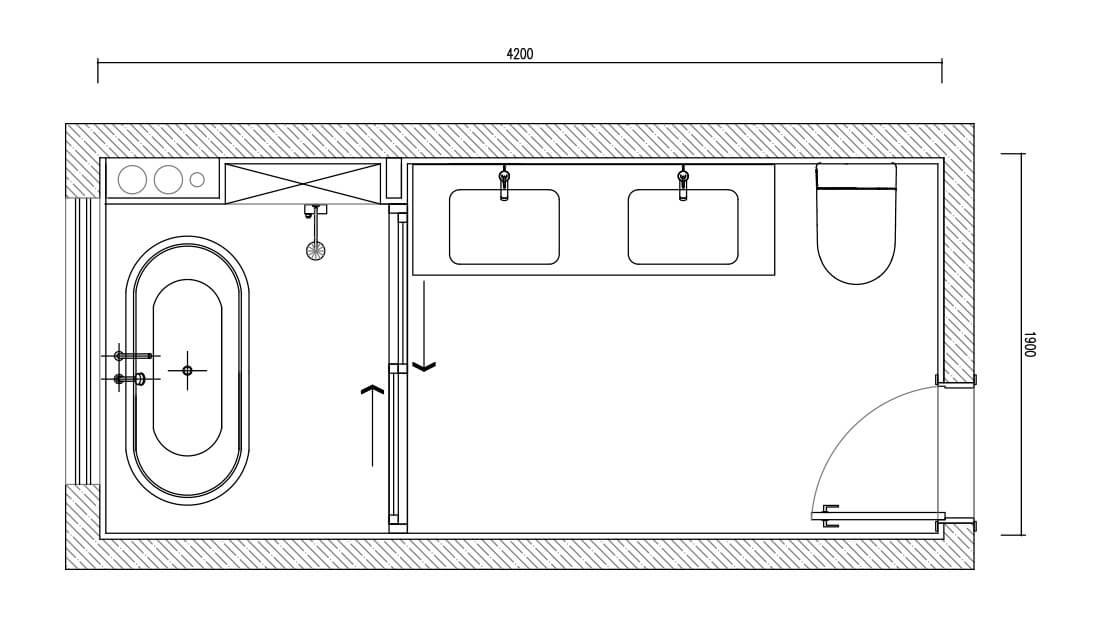 Bathroom area: 5-8 m²
Design style: Modern & minimalist
Cost: $10,000 - $16,000
Tag: Dark
3D VR