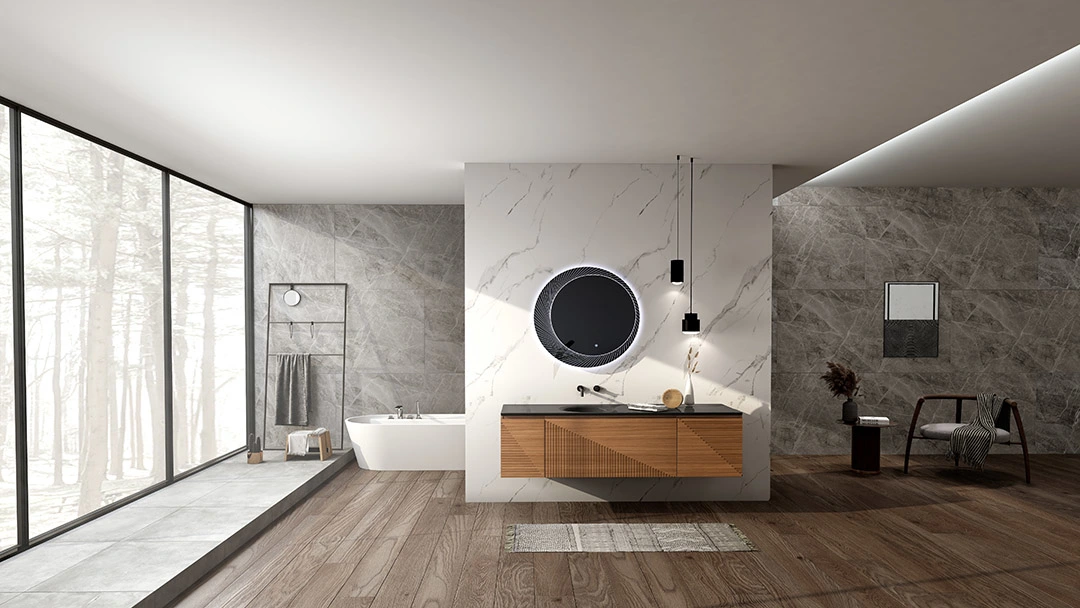 From vanity types to materials, we offer you tips on how to choose a bathroom vanity that is perfectly suited to you. Simply follow our easy step-by-step guide below.
Step 1: Choose Single vs Double Vanity
Single: This is the most common configuration and is ideal for small spaces, compatible with all mounting types. Single-sink vanities typically range from 18" – 42" in width, but you can find some as wide as 60". Below are some examples.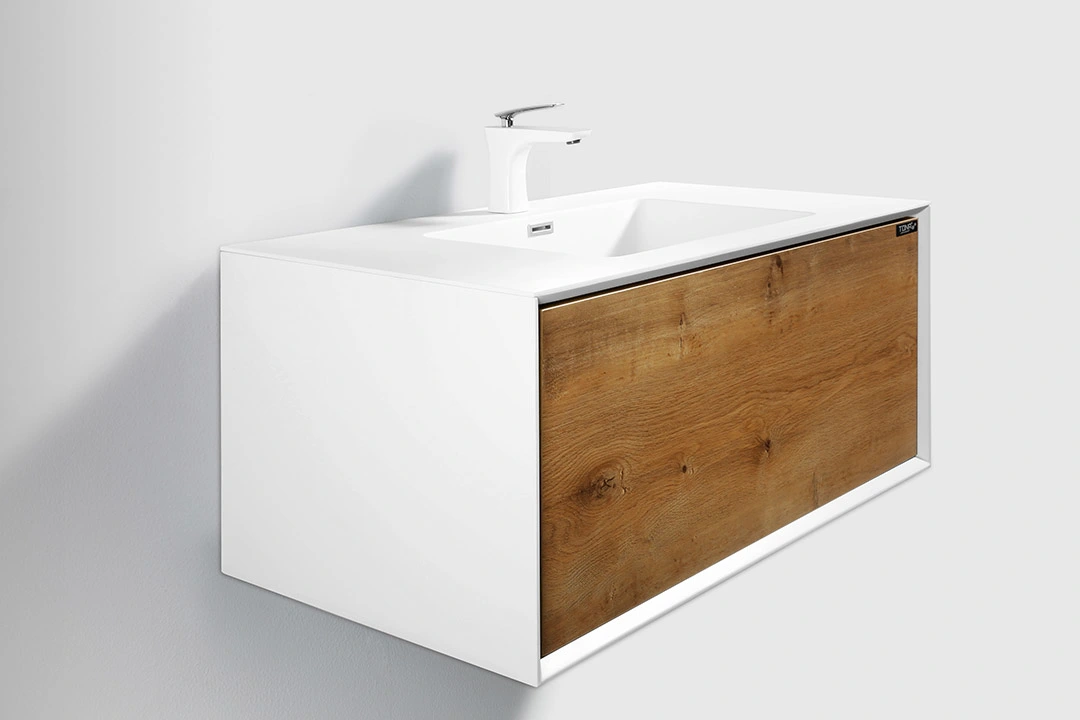 Furla
Edi
Double: This option is best for shared bathrooms, compatible with both wall-mounted and freestanding styles. Double-sink vanities usually range from 48" – 72" in width. Below are some examples.
Step 2: Choose a Mounting Type
Freestanding: Freestanding vanities are the most popular vanity style. Although they are always placed against the wall for stability, most of their weight rests on legs that sit on the floor. This allows for more space for cabinets and drawers, maximizing storage beneath the sink.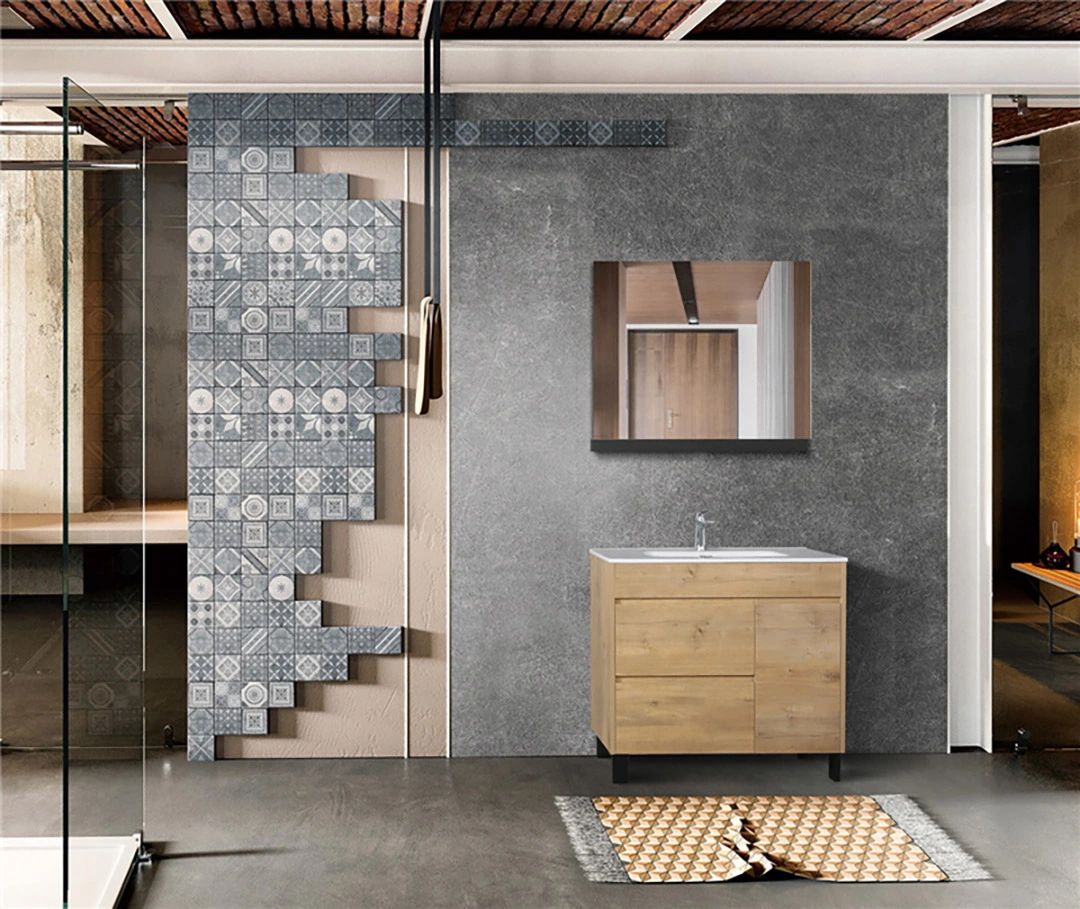 Grace
Wall-Mounted/Floating: Directly mounted to the wall with open space underneath, this sleek floating/wall-mounted style makes your bathroom look bigger and can be adjusted to accommodate easily raised or lowered to whatever height is most comfortable.
* Some people may be wondering, what is the purpose of floating bathroom vanities?
The answers lie in the benefits of wall-hung vanities.
Benefit 1. Unlike the free-standing type, you can install the floating vanity at any height you like according to the preferences of your family.
Benefit 2. It makes cleaning so much easier. There should be enough space under the base cabinet, so you can easily mop the floor. Save the hassle of mopping around the cabinet where dirt is likely to gather.
Benefit 3. It provides extra storage room which traditional vanity lack because of the toe kick area. You can also just put your favorite slippers under the cabinet.
Benefit 4. It gives a stylish, minimal, and uncluttered modern look and feels to your bathroom.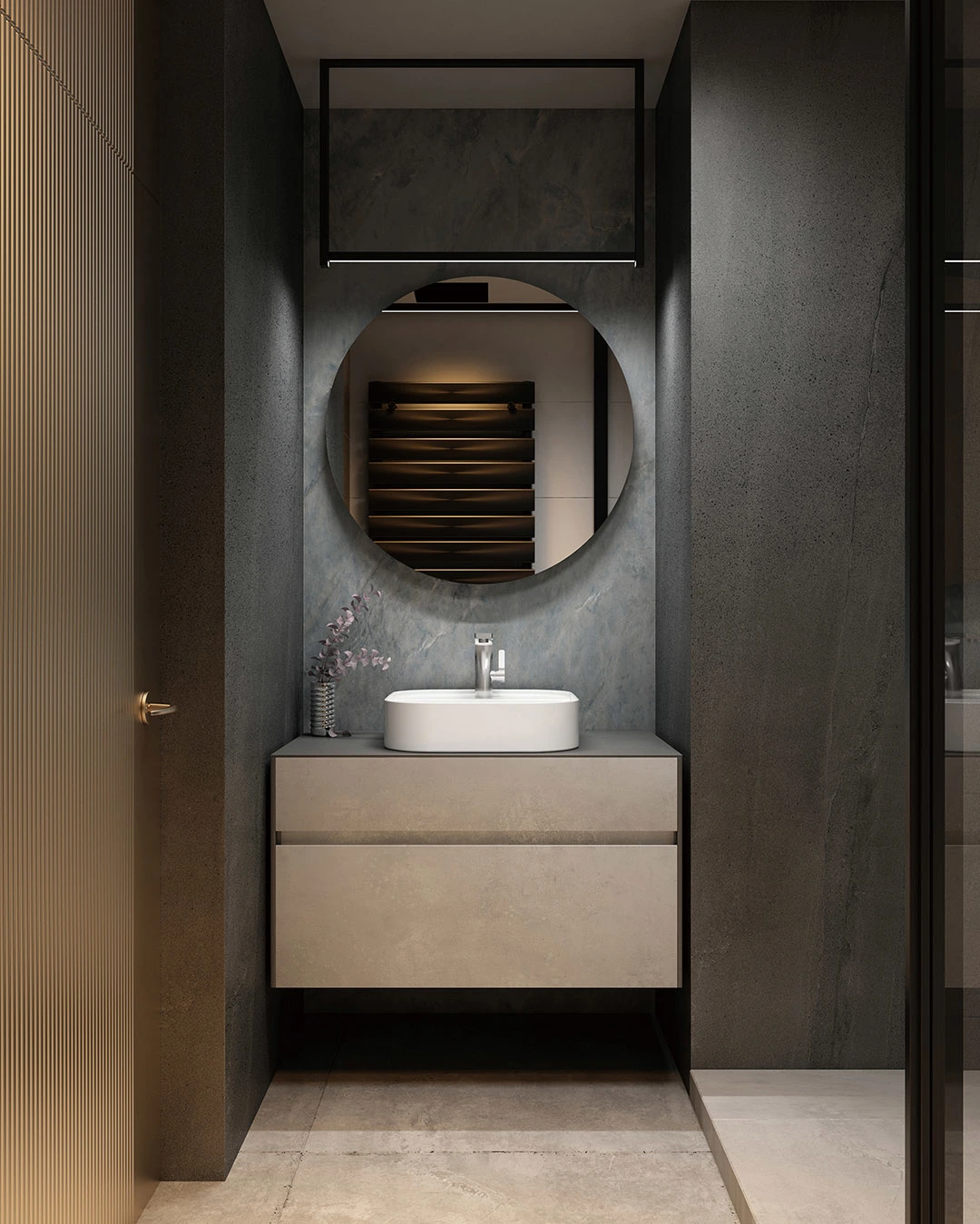 Lamina
Bosco
Step 3: Choose the Materials
While vanities are available in many different materials, below are the most popular types.
Countertops
Ceramic & Solid Surface: An easy-to-clean and durable choice, ceramic is a great choice if you're looking for a low-maintenance countertop. Available in a wide range of styles and colors, ceramic adapts to any space. Ceramic-top vanities are naturally moisture-resistant. However, they should be sealed periodically to keep them from getting damaged.
Solid surface is a cheaper alternative to ceramic, with almost the same look as ceramic without compromising much quality.
Bosco
Stone & Quartz Sand: Natural stone offers a luxurious and elegant touch. From granite to marble, there are many available options, each with a unique look. While stone countertops can be a large investment, they are extremely durable and stain-resistant. Quartz sand is a much cheaper alternative to natural stone, good-looking without compromising the great touch.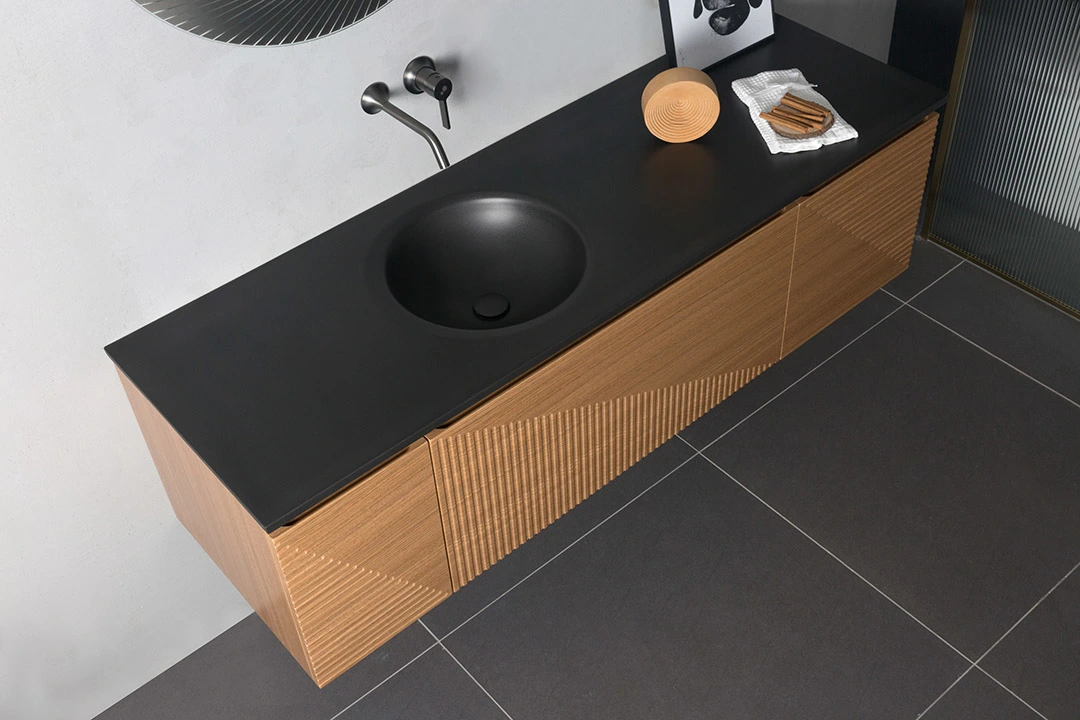 Simon
Glass: Glass countertops are an ideal choice for a sleek and modern feel. Glass has excellent stain resistance and is easy to install. Make sure you use non-scratch cleaners and towels when you clean it to keep that polished shine.
Plastic: Plastic is the most budget-friendly option for vanity countertops. Also referred to as laminate or acrylic. It's hard-wearing, low maintenance, easy to install, and is available in a huge variety of designs. If the surface is scratched, you can use fine-grad sandpaper to buff it out.
Wood: Wood can add a rustic aesthetic and welcoming atmosphere to your bathroom. Go all-natural with a wood top and base, or pair a wooden countertop with a metal base for an industrial look. Wood will need to be sealed regularly to prevent water damage and warping.
In short, 3 steps:
Step 1: Choose Single vs Double Vanity
Step 2: Choose a Mounting Type
Step 3: Choose the Materials