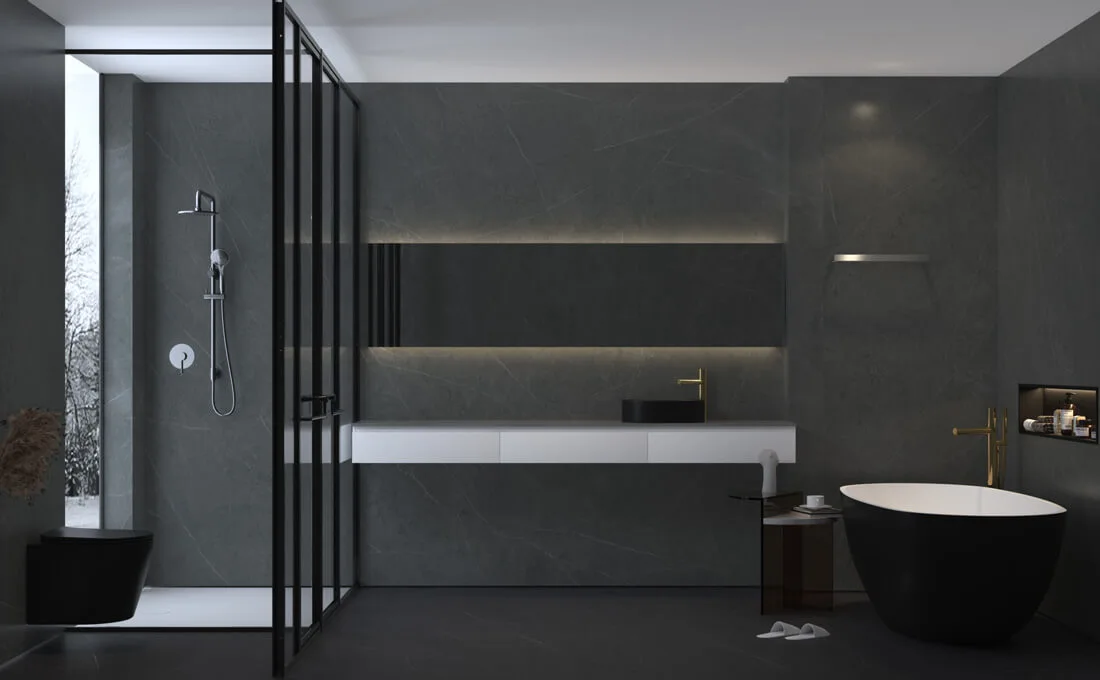 This is a wonderful example of why dark grey works in any space and why you shouldn't be afraid of dark bathrooms.

If you're only going to paint one wall, it needs to be a grey from the darker end of the spectrum. It will bring a hint of drama to the space. Starting with one wall also gives you a chance to see how you really feel about a colour.

Dark gray is the easiest of all the grey shades to live with. It works in both daylight and electric light, and most colours look striking when set against a dark, charcoal grey.

Enjoy the idea!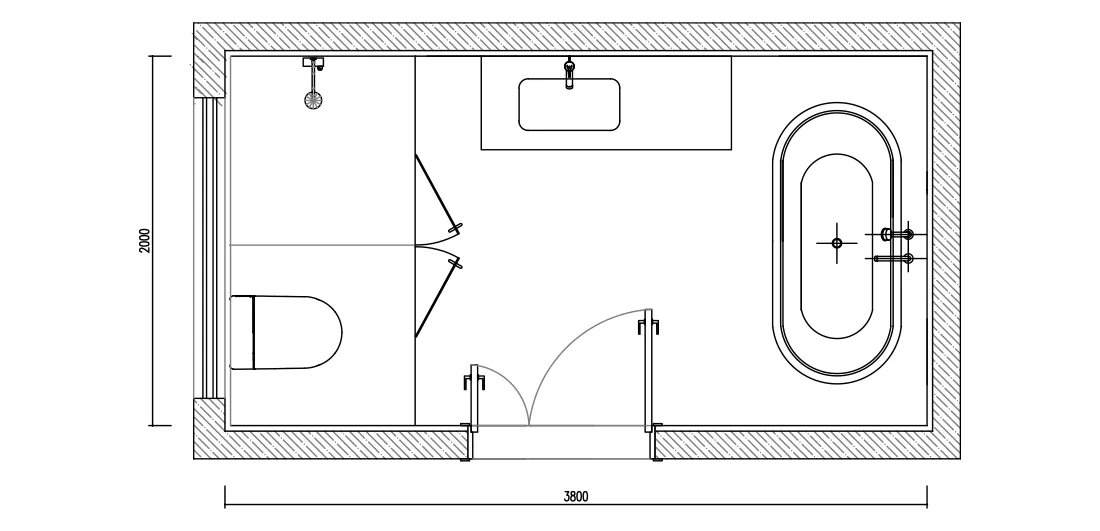 Watch 3D VR
Bathroom area: 7.6 m²
Design style: modern, dark
Cost: $15,000+
Tag: dramatic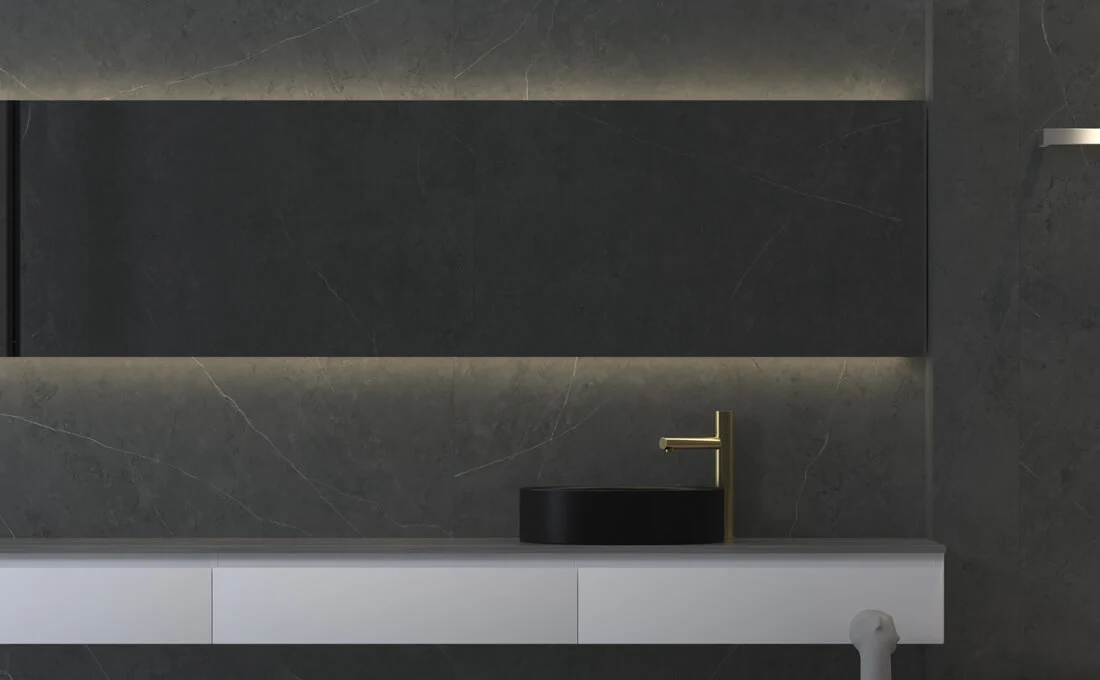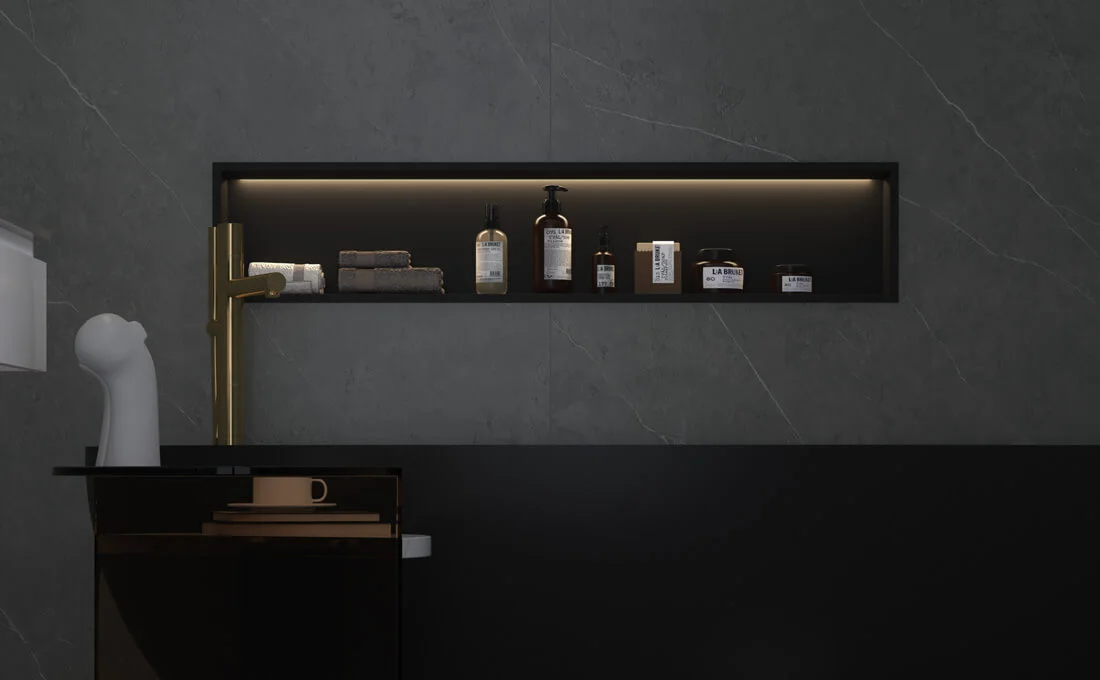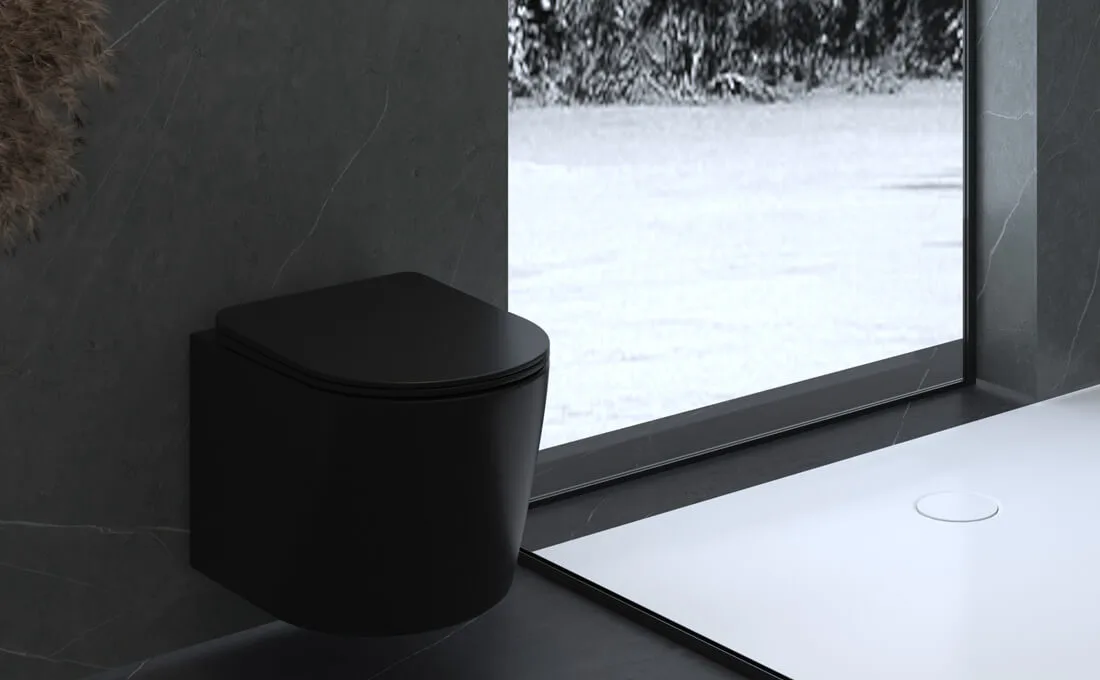 More bathroom styles:
Gray Bathroom Vanity and Tile Ideas
Dark Scandinavian-Style Bathroom Decor Idea
Terrazzo Bathroom with Dark Shower Design Idea