White is the most popular bathroom color for a reason: it's clean, timeless, and peaceful.

Because bathrooms are frequently among the smallest rooms in the house, light and bright canvas may make the space appear larger than it actually is. White also connotes cleanliness and is frequently a tranquil color, which is ideal for some much-needed 'me-time.'

Enjoy the idea below!
Engineered wood walls create a thoughtful bathroom that blends in with the rest of the house. The room's modern charm is enhanced with black fixtures and fittings.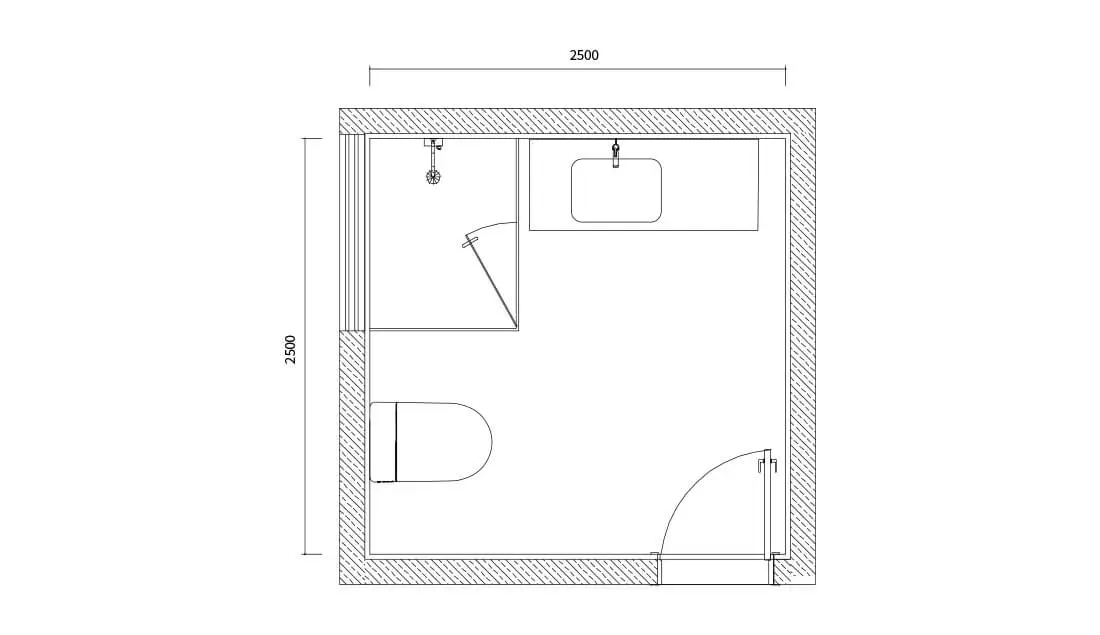 Watch 3D VR
Bathroom area: 5-8 m²
Design style: modern, minimal
Cost: $7,500~11,000
Tag: light & luxurious