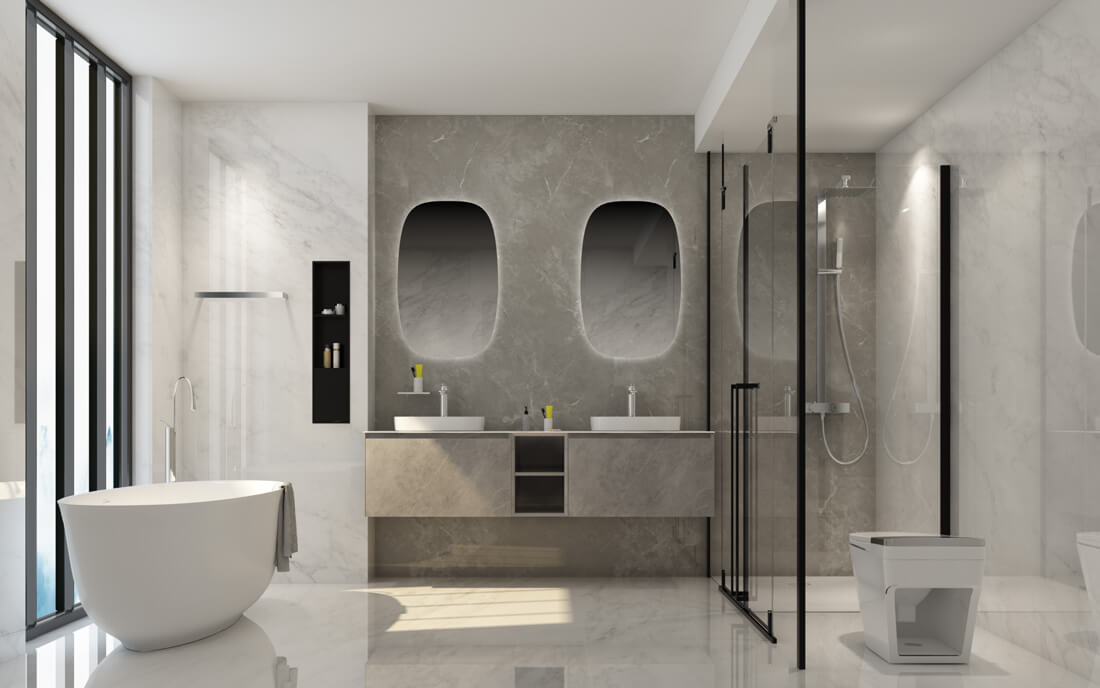 Starting with a neutral color scheme such as white and gray is a simple choice if you want a timeless yet sophisticated décor style for your bathroom. Gray not only leaves a lot of room for error (it always goes with other grays and white), but it's also subdued, allowing other aspects of your décor to take center stage.

Gray and white will allow you to highlight a beautiful standalone tub or draw attention to the huge windows or alcove nook. The white helps to keep the area bright, while the gray creates movement.

With this style, you may also experiment with textures: imagine pebble walls, natural stone, and unique tile patterns.

Enjoy the idea below!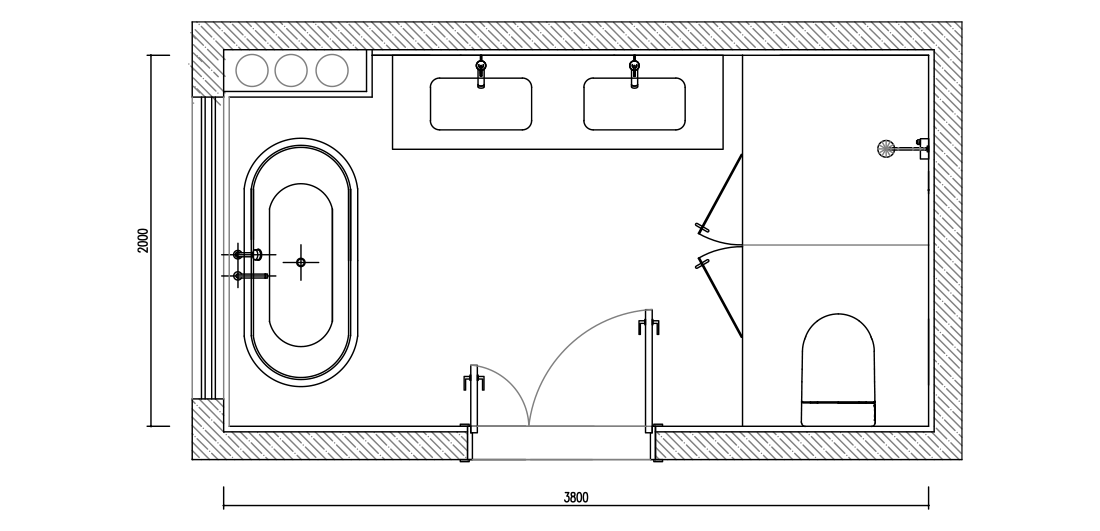 Watch 3D VR
Bathroom area: 5-8 m²
Design style: Contemporary
Cost: $7,500+
Tag: Luxurious