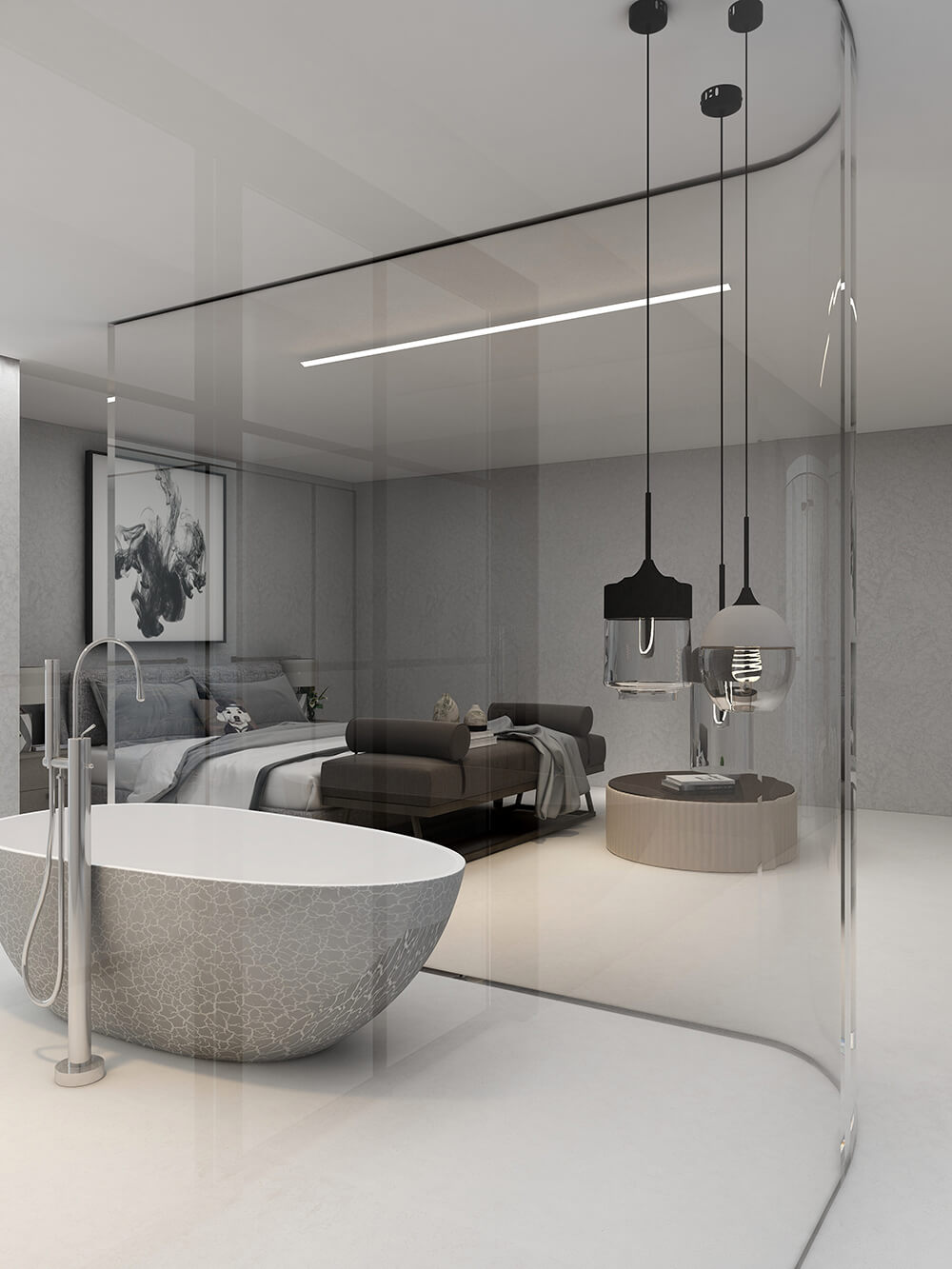 Contemporary style can mean different things to different homeowners, but generally speaking, modern design incorporates of-the-moment materials and up-to-date design trends. If you can find it all over your Instagram feed and flooding your Pinterest boards as of late, chances are it's current, aka contemporary (or modern).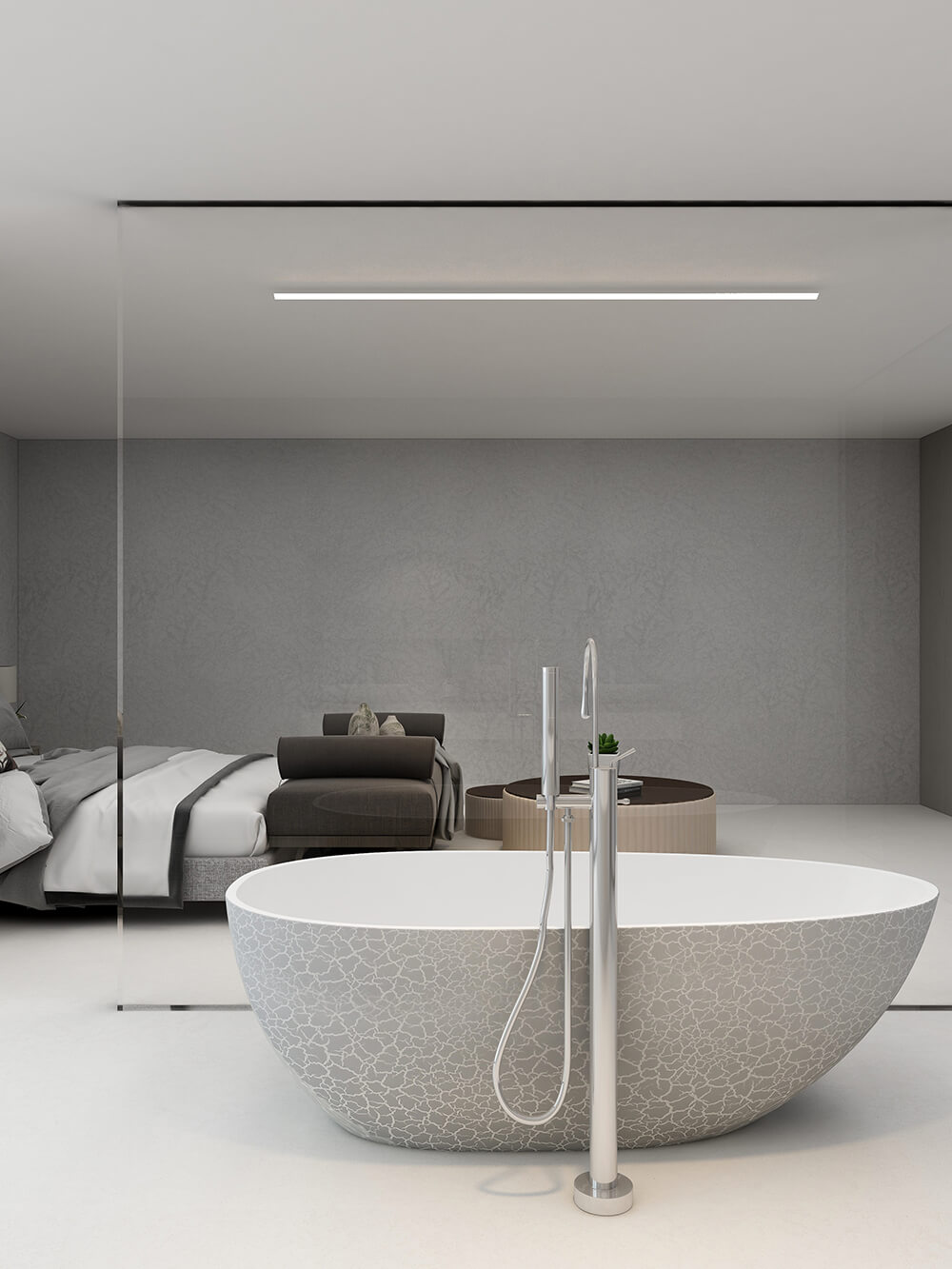 As if creating a space that's worthy of posting isn't remodel motivation enough, opting for a modern bathroom design aesthetic—think sleek lines, natural materials, a neutral color palette, gilded finishes, and minimalist undertones—is the best way to balance today's trends with elements you'll love for years to come. And the best part is the look is one that suits spaces and budgets, both large and small.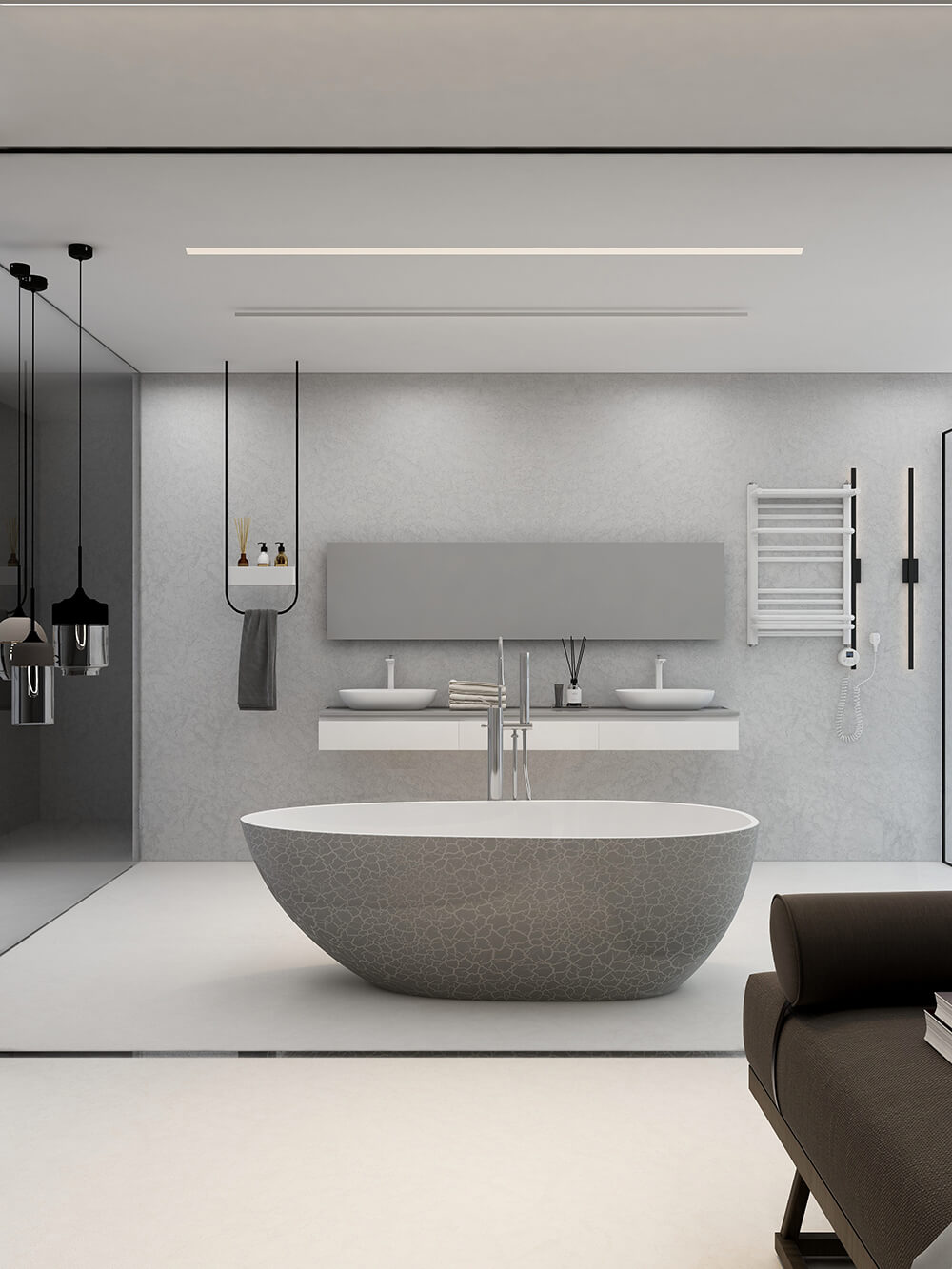 Whether you're planning a total overhaul or you just want to update your bathroom on a limited budget and schedule, these modern bathroom design ideas inspire your next makeover.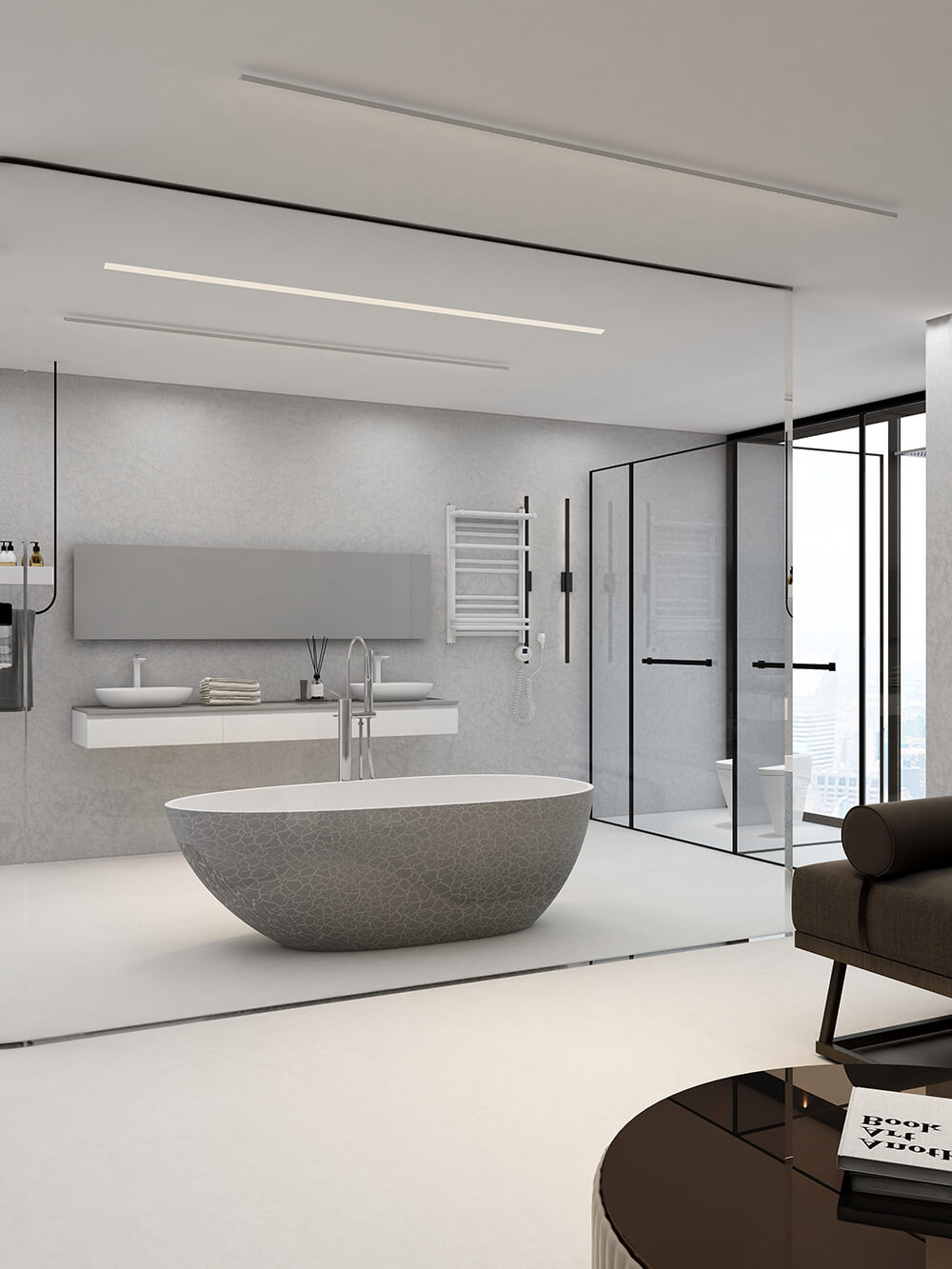 This bathroom is the epitome of a contemporary color scheme. The cool gray wall, accented by warm white, and black lines, and tied together with warm creamy shades will remain on trend for years to come.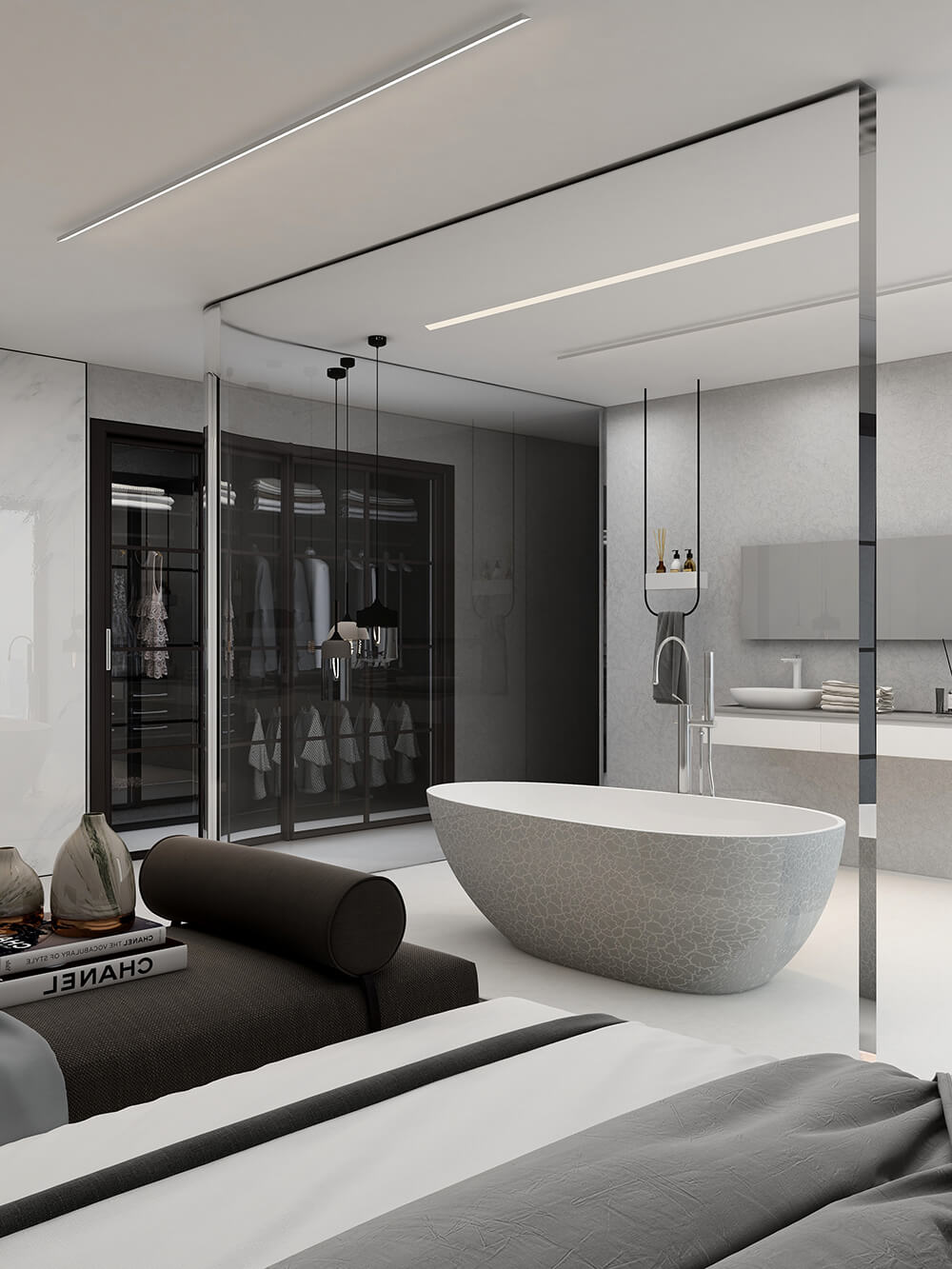 A bathroom doesn't need to be totally gutted and renovated from floor to ceiling to make an impact. Something as simple and swapping all the fixtures in your white bathroom to black hardware is an easy, but visually striking contemporary update.
Stick with clean lines. This bathroom reigns supreme in the clean-lines department. From the vanity to the shower, to the mirror, every angle in this bathroom sits neatly at a 90 degree, and it's satisfying every ounce of our contemporary cravings.