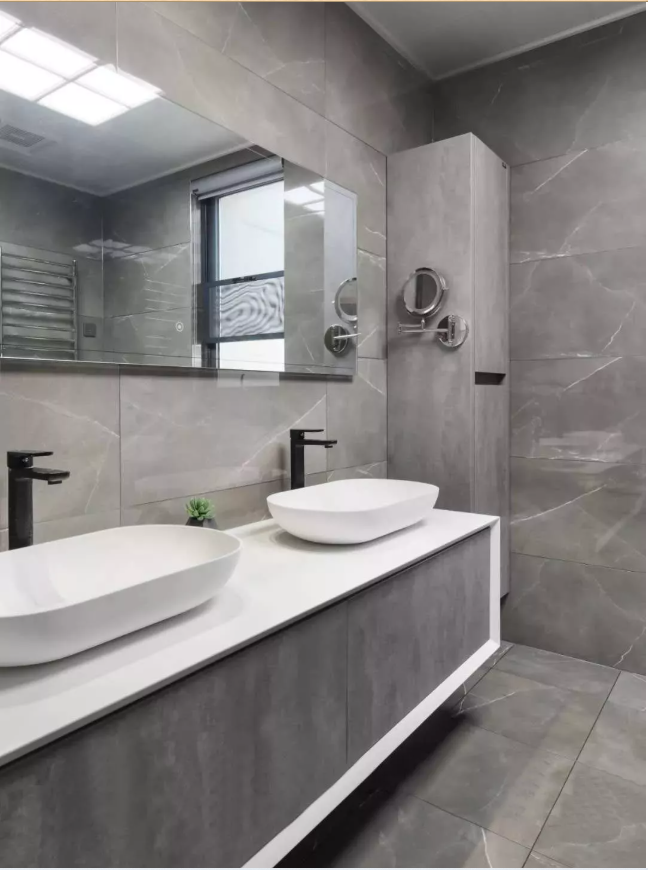 This case is a 245-square-meter room designed by expert designer Mr. Qi Cui for Jintianyu Community on Wuxi Road, Jiangsu, China.
.
.
.
The overall gray tone is chosen as the main color, focusing on the flow of lines. The bathroom space chooses gray tiles as the background, matched with the representative model of the TONA bathroom designer series - Fiona, custom-made cement gray panels, full of modern simplicity.
.
.
.
The cabinet is exquisite and low-key, with a touch-on drawer, the entire cabinet is flat, comfortable and minimal. Large-capacity side cabinets can be stored as you like, restoring the cleanliness of the bathroom space. More tonal with black faucet.