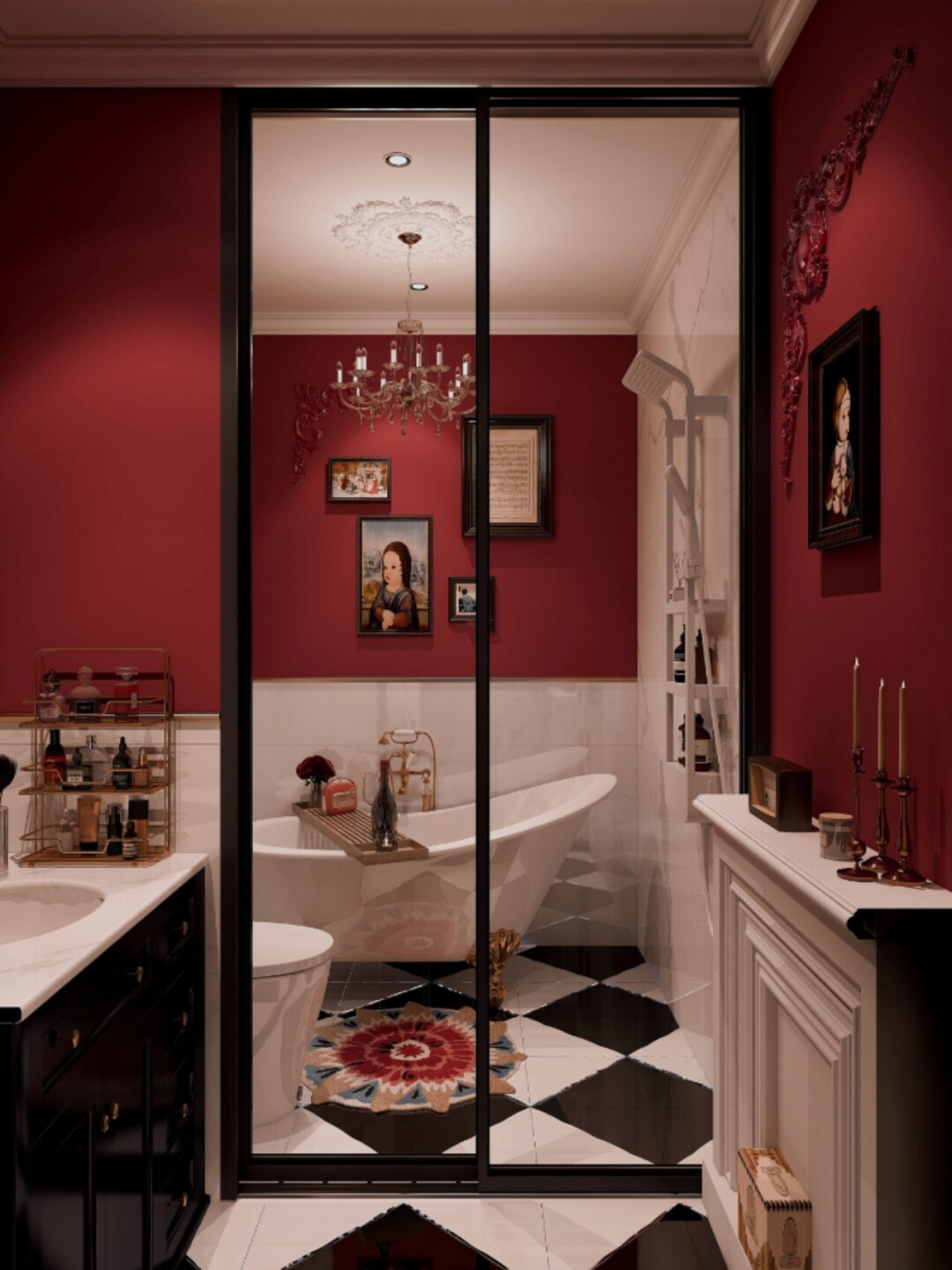 The colors you choose have a huge impact on the mood of your bathroom, especially when it comes to your primary bathroom. If you are having trouble choosing a color for your bathroom, check out the red paint color option below for a primary bathroom for some inspiration.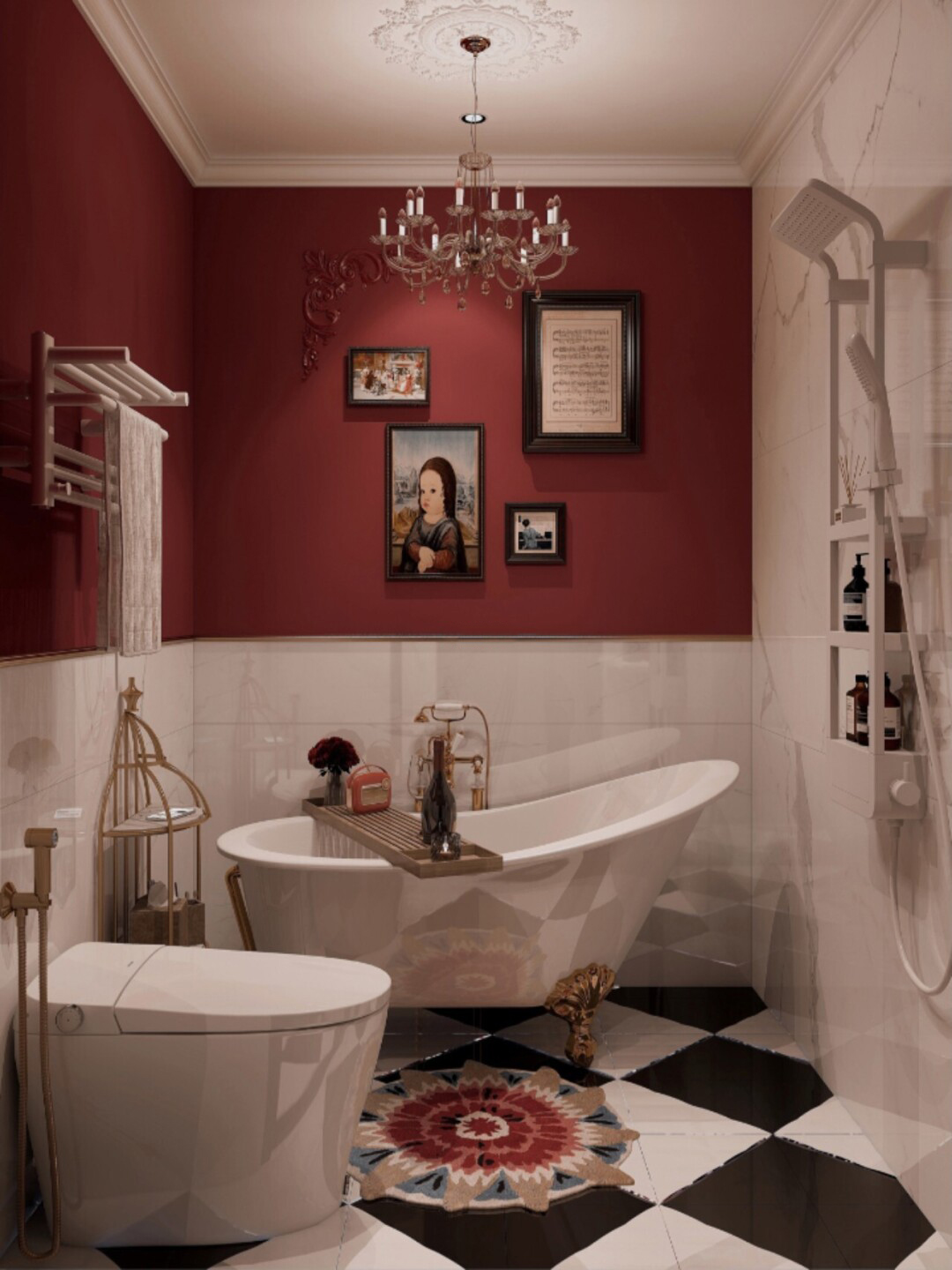 Red bathroom isn't an obvious choice - but that's what makes it fantastic! Have the courage to stand out from the crowd and create a unique outfit plan that is full of warmth and mystery. We've all gotten used to seeing the weird red bathroom accessories set up here and there, but today we're all talking about red bathroom designs that will make you smile in the face of safe neutral plans.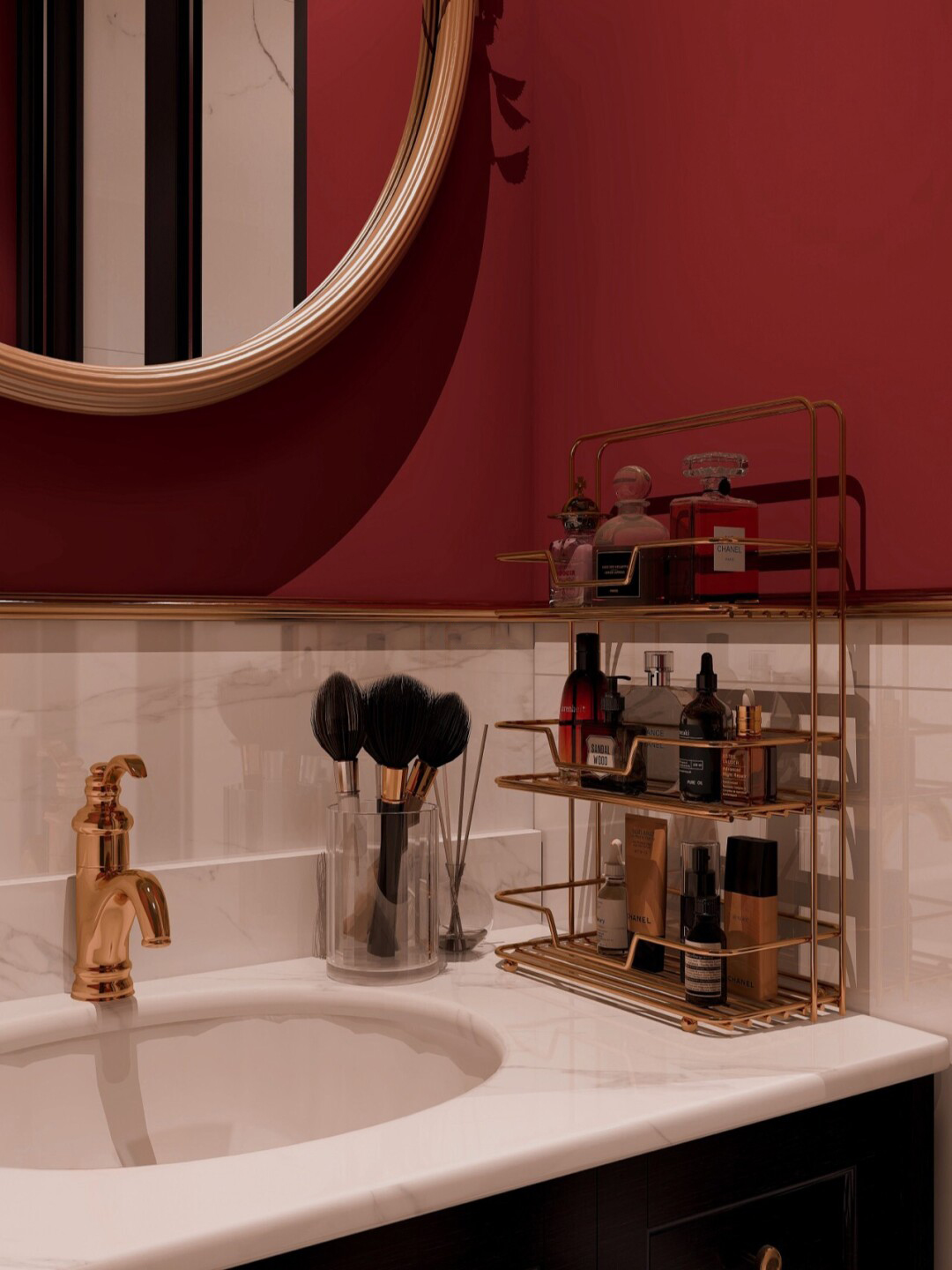 The red decor will suit many styles from vintage to contemporary and minimalist. How to decorate a red bathroom? If you're ready to go super bold, rock the red walls in your bathroom or powder room. They can be painted, tiled or wainscoted - it's up to you, and you can refresh them by adding white grout, white wainscoting and other details. Bring in some white devices because the red ones will look very strange, and voila! Another idea, if you want fresher space, is to combine red and white into more or less equal parts.
Red and rosy. An faux-thorn framed mirror and some focused spot lights create a rosy glow in this red minimalist bathroom, where red on red is the non-negotiable theme.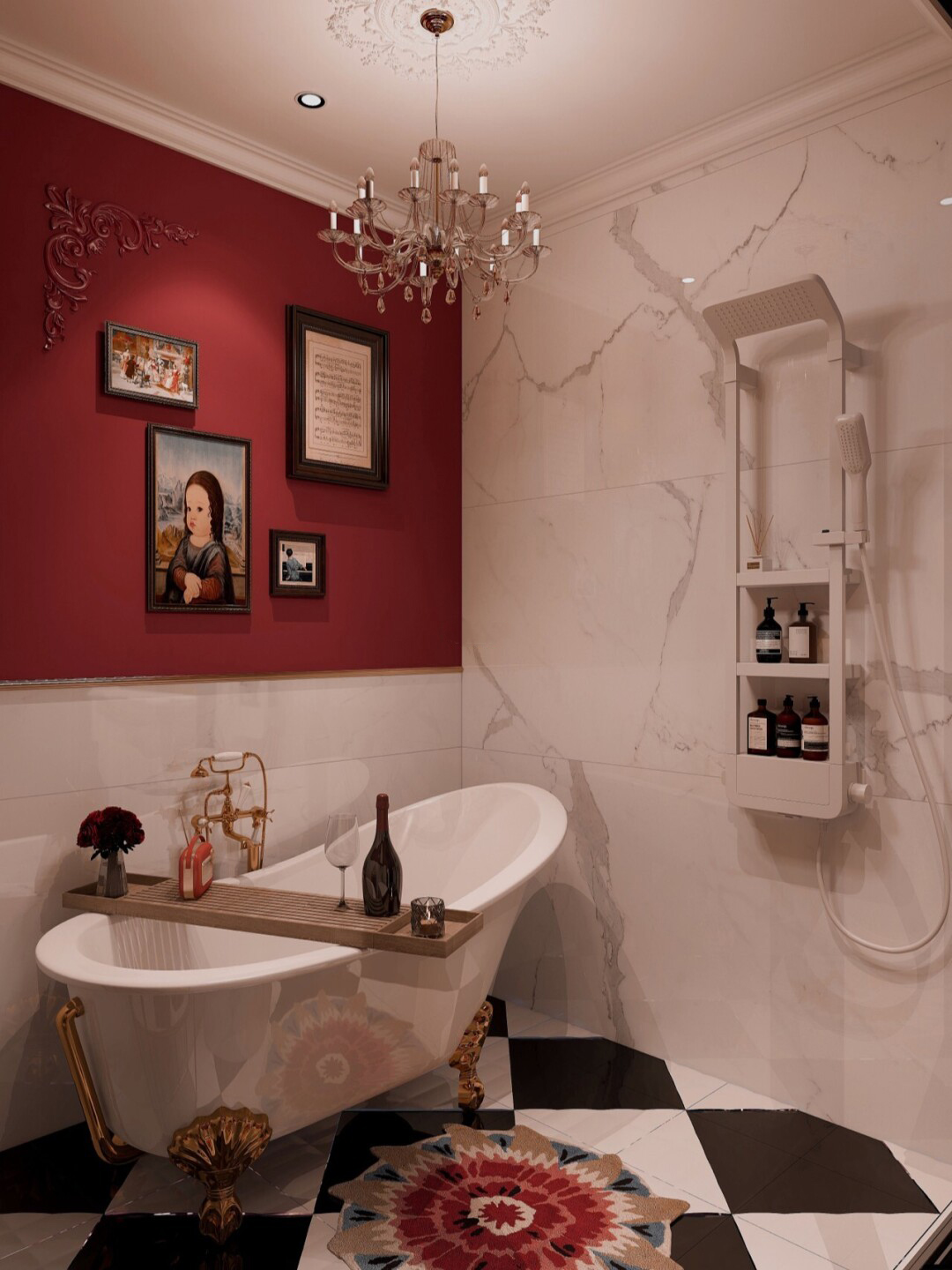 The rose on the countertop makes a run at a red on red theme. You can also create a green look by replacing the red rose with a green plant. Since red and green are on opposite sides of the color wheel, it creates a high contrast when placed side by side. There are clean white ceramics to disrupt the solidity.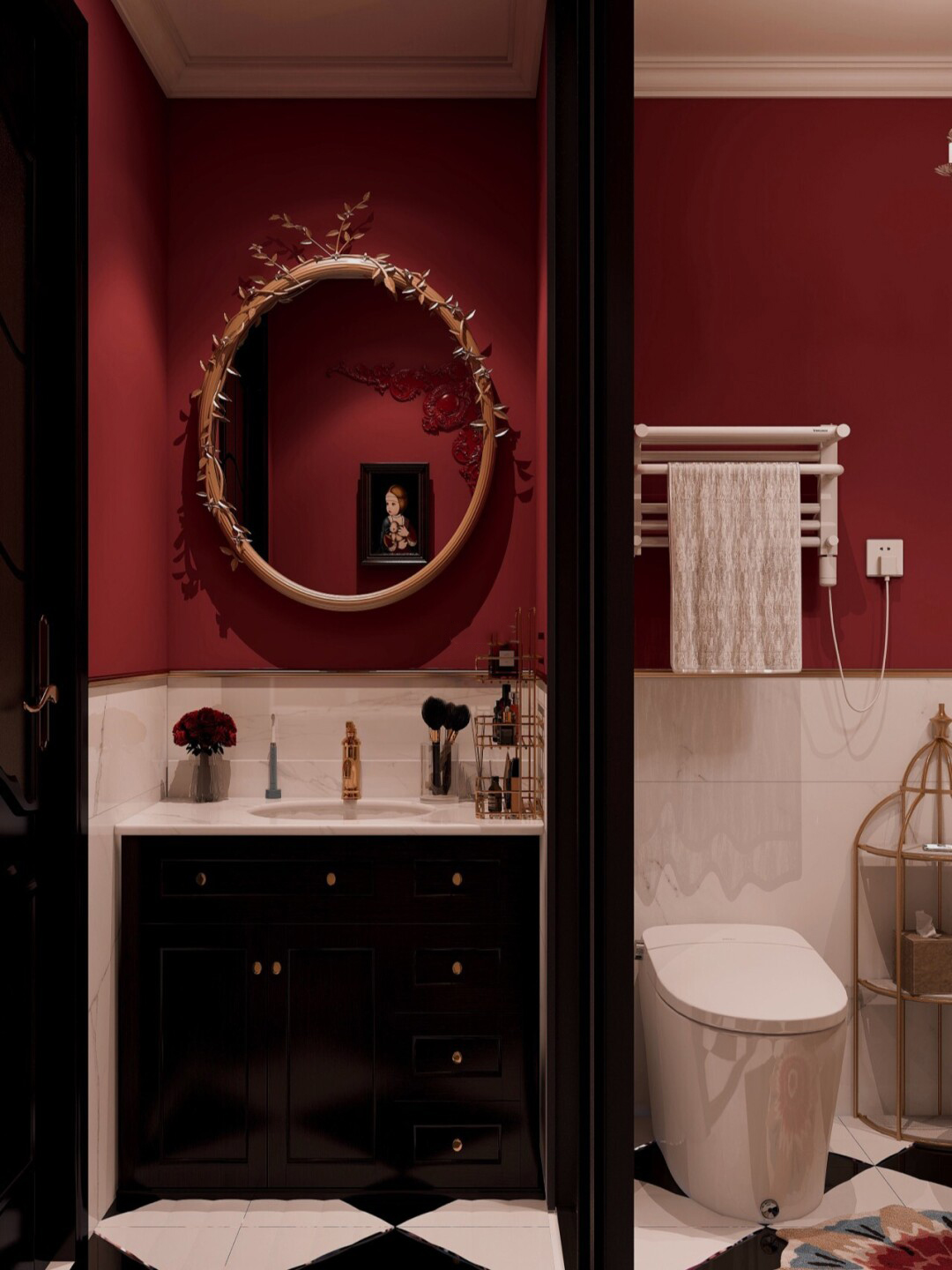 For more bathroom styles and colors, please check articles below:
Luxurious Hotel Bathroom Idea | Bath Inspiration
Contemporary Bathroom Design for Small Space | Bath Inspiration
Modern Small Space Bathroom Designs | Bath Inspiration