For a bathroom decoration there are many important keys. As for A bathtub is not just a functional fixture in a bathroom; it can also be a luxurious retreat where you can unwind and relax. With numerous bathtub types available on the market, choosing the right one can be a daunting task. Each type comes with its own set of advantages, catering to different needs and preferences. In this article, we will explore various bathtub types and delve into their unique benefits, helping you make an informed decision for your bathroom renovation or construction project. There are several types of bathtubs available, each with its own design, features, and functionality. Here are some common types of bathtubs: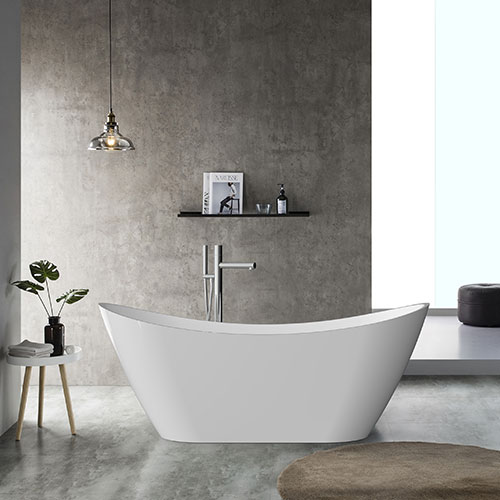 Alcove bathtubs are the most common and widely used type of bathtub. They are designed to fit into a three-wall enclosure, with one side finished and the other three sides tiled or covered. Alcove bathtubs are space-efficient and cost-effective, making them an ideal choice for smaller bathrooms or when budget is a consideration. Their simple design allows for easy installation and maintenance. Additionally, alcove bathtubs often come with integrated showerheads, offering a dual-purpose bathing solution.
Advantages:
- Space-efficient design suitable for smaller bathrooms
- Cost-effective option
- Easy installation and maintenance
- Integrated showerhead functionality
Freestanding bathtubs are standalone fixtures that can be placed anywhere in the bathroom. These tubs are not attached to any walls and can be placed anywhere in the bathroom. They often serve as a centerpiece and come in various shapes and styles. They are known for their aesthetic appeal and luxurious feel, often becoming the focal point of the room. Freestanding bathtubs come in various shapes, such as clawfoot, pedestal, or contemporary designs, allowing you to choose a style that complements your bathroom decor. These bathtubs offer versatility in terms of placement and can be positioned near windows or in the center of the room for a dramatic effect.
Advantages:
- Stylish and visually appealing
- Versatile placement options
- Wide range of design choices
- Creates a luxurious and spa-like ambiance
Drop-in bathtubs are installed by dropping them into a pre-built structure or deck, creating a customized look. The rim of the bathtub is hidden within the surrounding structure, giving it a seamless and integrated appearance. These bathtubs offer flexibility in terms of size, shape, and material options. They can be made from various materials like acrylic, fiberglass, or porcelain, catering to different preferences and budgets. Drop-in bathtubs are also easier to clean and maintain due to their design.
Advantages:
- Customizable look and feel
- Seamless integration with the bathroom design
- Flexible options for size, shape, and materials
- Easy to clean and maintain
As the name suggests, these tubs are designed to fit into a corner of the bathroom. They are typically triangular or pentagonal in shape and are ideal for small bathrooms. Which are making efficient use of space, especially suit for small bathroom space. These bathtubs are typically larger and deeper than standard tubs, providing a spacious bathing experience. Corner bathtubs come in various shapes, including triangular or oval, and they can be freestanding or alcove-style. They are perfect for individuals who desire a luxurious bathing experience and have ample space in their bathrooms.
Advantages:
- Maximizes space utilization in the bathroom
- Provides a spacious and comfortable bathing experience
- Available in different shapes and styles
- Adds a touch of elegance and luxury to the bathroom
5. Whirlpool/ Jacuzzi Bathtubs
These bathtubs feature built-in jets that provide a massaging or hydrotherapy experience. They are designed to create a swirling water motion for relaxation and muscle relief. Whirlpool or Jacuzzi bathtubs are designed with built-in jets that create a massaging effect while you soak. These jets release streams of water, creating a therapeutic and relaxing experience. Whirlpool bathtubs offer several health benefits, including improved blood circulation, stress relief, and muscle relaxation. They are available in various sizes and shapes, allowing you to choose the one that suits your needs and preferences.
 Provides a soothing and therapeutic massage experience
- Improves blood circulation and relieves muscle tension
- Reduces stress and promotes relaxation
- Customizable options for size and shape
These are just a few examples of bathtub types available in the market. We also have different kinds of bathtub here. Choosing the right bathtub for your bathroom is an important decision that can significantly impact your bathing experience and the overall aesthetic of the space. Whether you prioritize space efficiency, luxurious design, customization options, or therapeutic benefits, there is a bathtub type that suits your needs. Alcove bathtubs, freestanding bathtubs, drop-in bathtubs, corner bathtubs, and whirlpool/Jacuzzi bathtubs each offer unique advantages to cater to different preferences and budgets.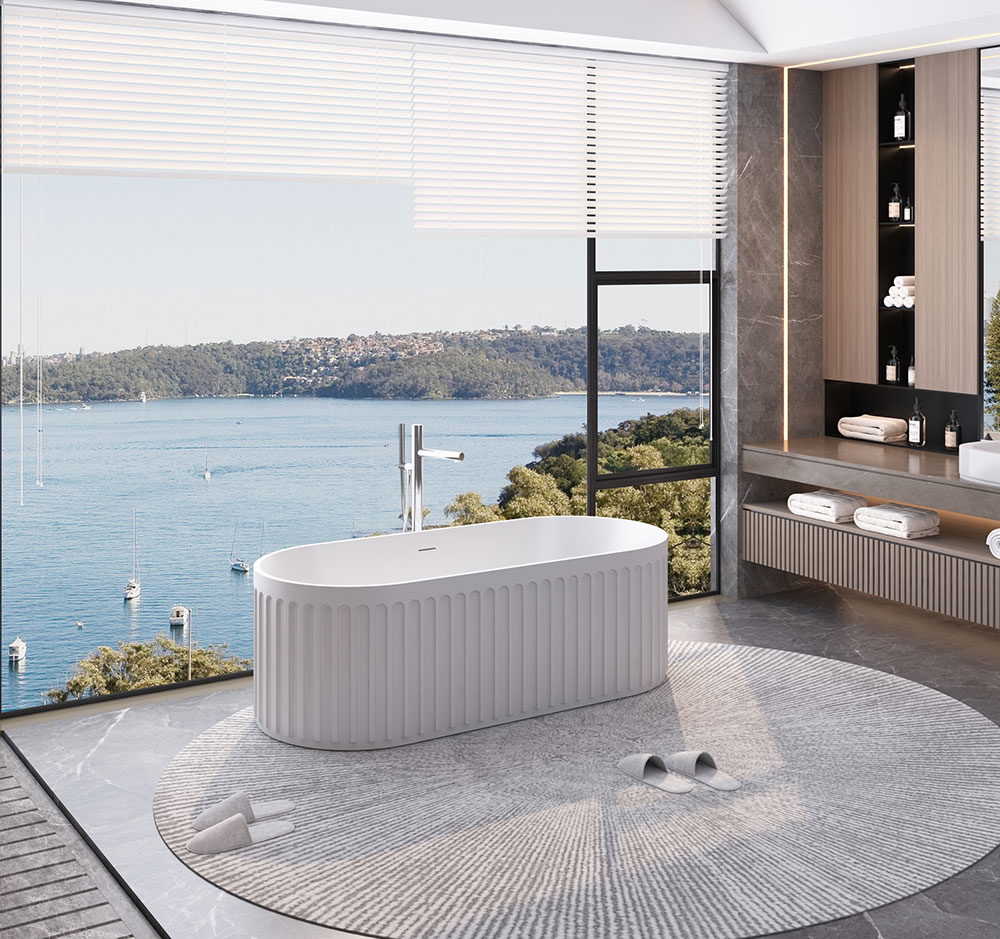 In a word, Consider your available space, desired aesthetic, functionality, and personal preferences when selecting a bathtub type. By understanding the advantages of each type, you can make an informed decision that will transform your bathroom into a relaxing oasis where you can indulge in blissful moments of self-care and rejuvenation. What's more it is also suit for any other kinds of furniture and decoration accessories. 
At TONA, we consider competence and professionalism as some of the most important virtues in the development of new products. As a global market leader, TONA offers attractive solutions in bathroom products. We work closely together with our customers as partners in aproject, where we can provide the team with a high-end knowledge of our "know-how". Our experience shows that involvement at the earliest possible stage is preferable in order to reach the best results. Otherwise, technical problems or limitations may not be taken into consideration.
We highly appreciate working together with new designers andwe would like corporate in supplying each other from the earlieststage in developing their products to the final logistics. We also supply any other kinds of bathroom furniture and accessories. Such as vanities set, shower tray, shower enclosure and etc. All of them are in high quality and can be made as ideal size as clients' request. Factory direct and we have strict QC team and process before the order be shipped. Professional sales team and safe package make sure you will recieve the ideal goods in time. If you' re interested in welcome to get more details and e-mail us right now!