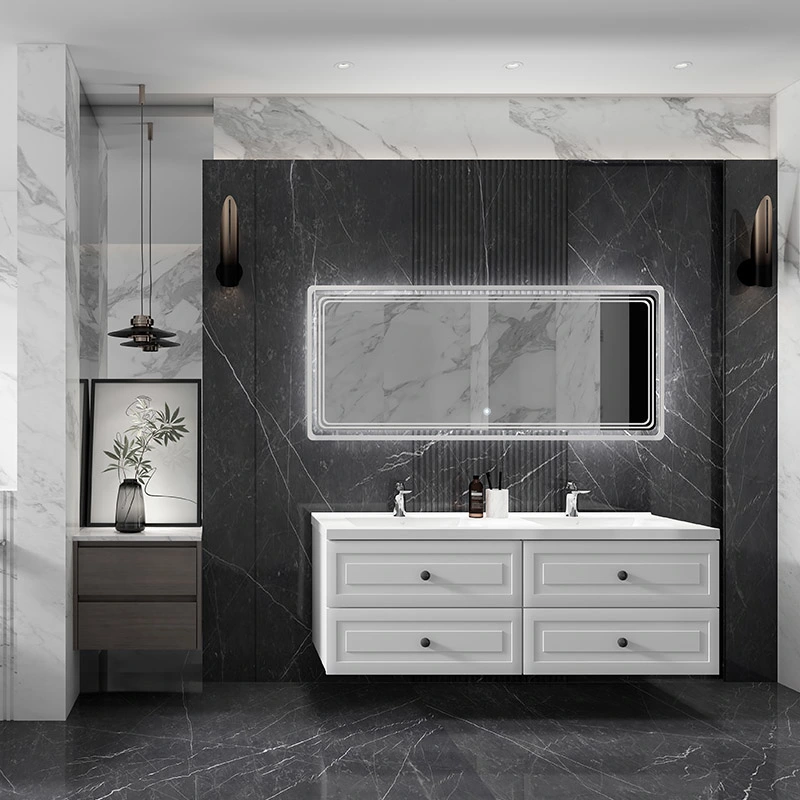 Introduction

What do you call a bathroom vanity with two sinks? Usually, it is simply referred to as Double Vanity, and it is typically used in medium to large master bathrooms.
Before, you may only see double vanity in luxury hotels or villas. Nowadays, it is more and more seen in homes.
You may be mulling this over for a while. Should I get a double sink vanity?
The short answer is: It depends.
Before you make the decision, check out the pros & cons of double bowl below.
Pros:

It may be difficult to share a sink in the morning. If you share the bathroom with your family or other companions in the morning, the double sink will provide you with all the space to stretch out. Bathroom vanities with double sink are the perfect solution for large bathrooms, and the basins are next to each other, which looks gorgeous. A double sink bathroom vanity has the elegant appearance of a single sink with extra functionality.
Cons:

With the convenience mentioned, it does come with some tradeoffs: more space to clean and potentially less counter space than you could have had with one sink, for example.
Dimensions

Most single sink designs are 36 to 48 inches wide. Double sink vanities, on the other hand, usually measure 60 to 72 inches, and there are some double vanities that also come in a single sink version.
* Q: Do you know what is the smallest vanity for a double sink? 
  A: It is 48 inch vanity. So for some of you who are wondering if you can put 2 sinks in a 48 inch vanity. The answer is also YES. It is good news for those who like double vanity but do not have a very large bathroom.
To be specific, the popular sizes of bathroom vanity double sink are: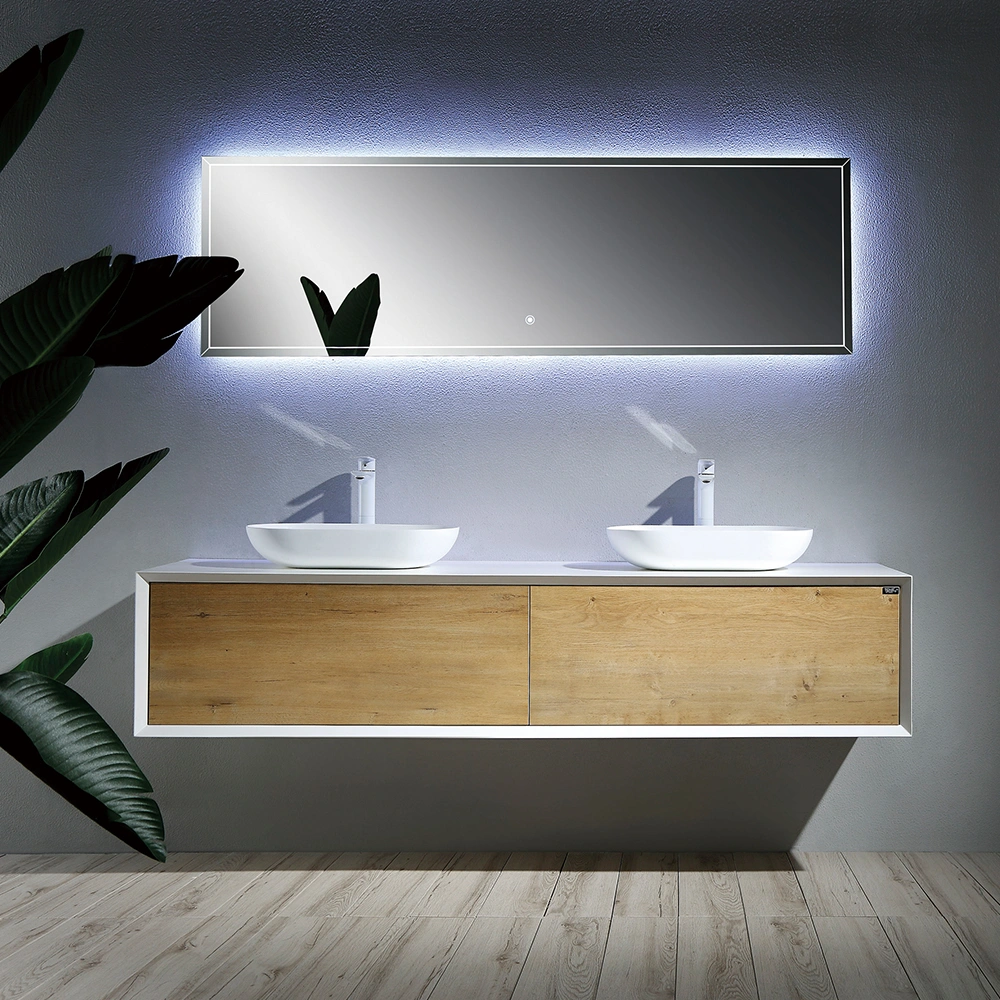 (Fiona)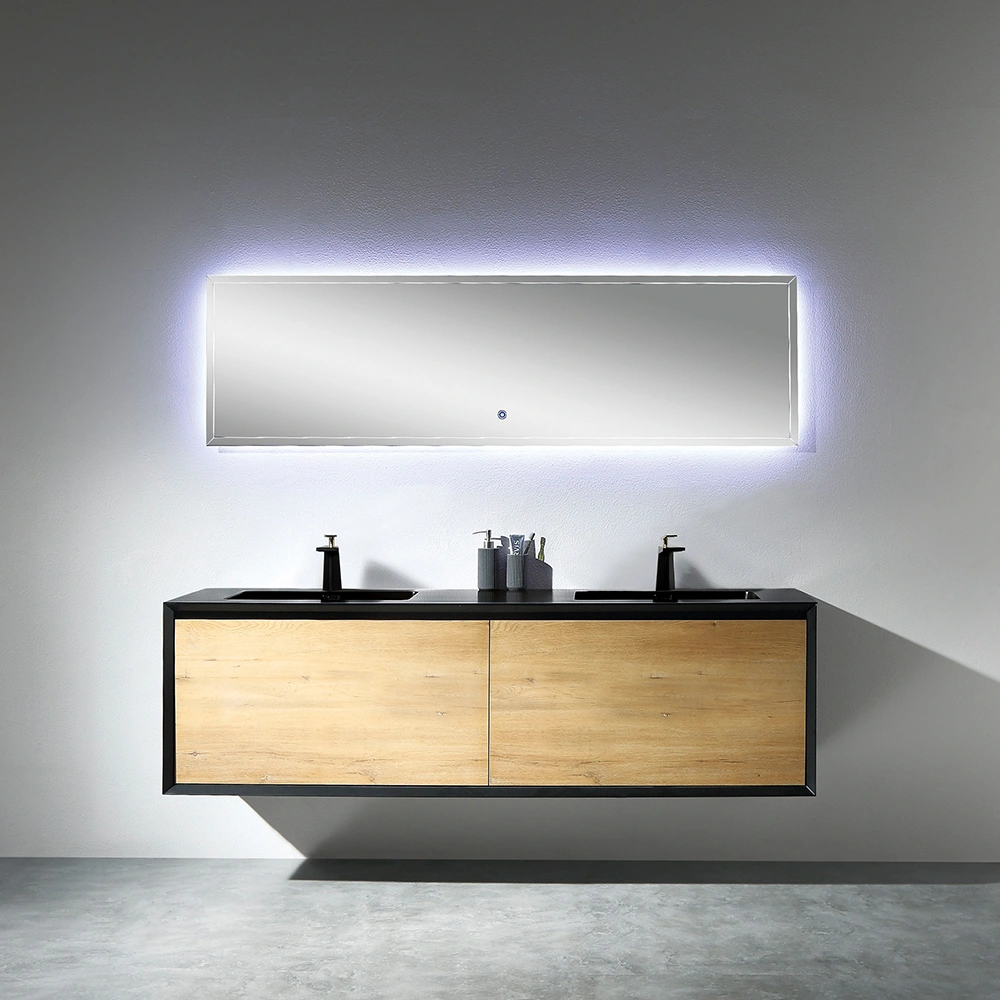 (Felix)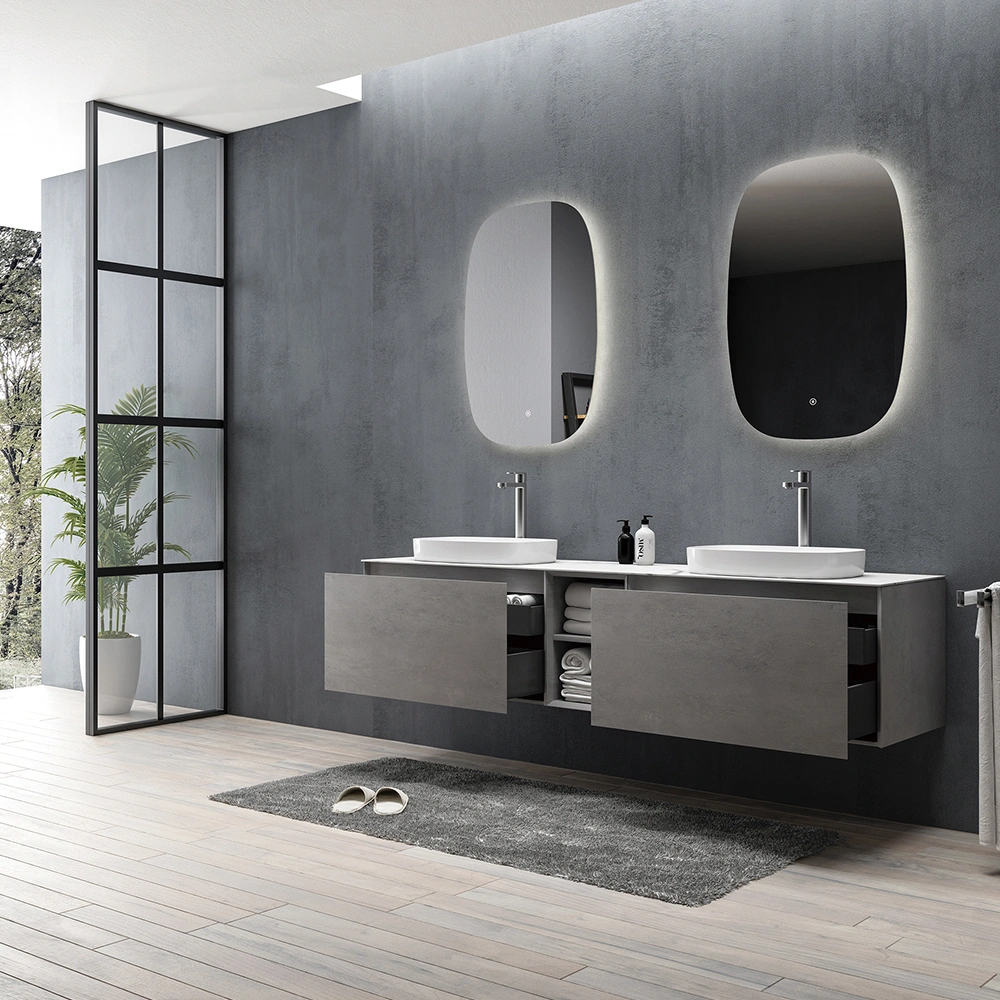 (Inalco)
(Capri)
(Collins)
You can also contact us to get a quotation NOW!
Finishes

Before you decide to buy a double sink vanity, here are some popular finish ideas for your reference.
If you are looking for a soft, understated and traditional look for your bathroom, pale grey is the perfect shade. You can match it with windswept beiges, navy blues, and soft gold.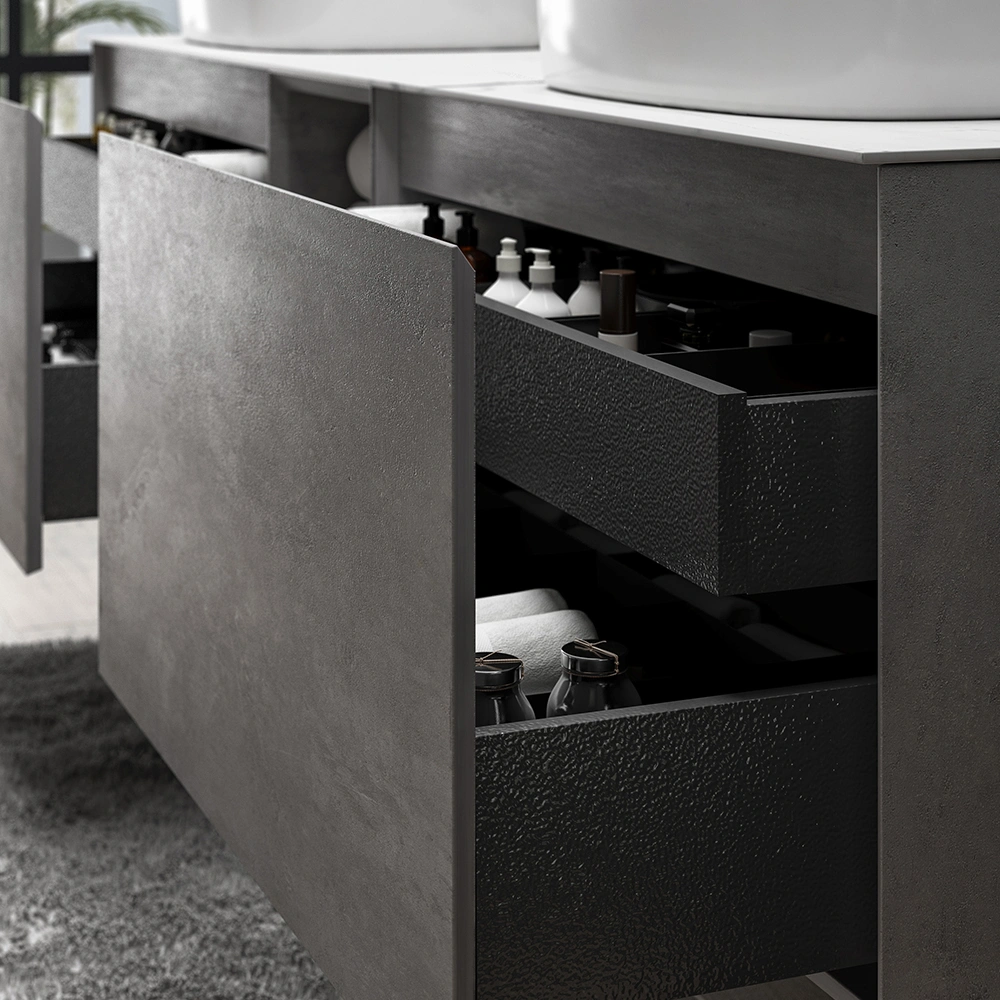 * For your information, The Pantone Colors of the Year for 2021 are Ultimate Gray and Illuminating.
According to the keyword tool "Keywords Everywhere", the search trend of keyword "blue bathroom vanity" is on the rise every year.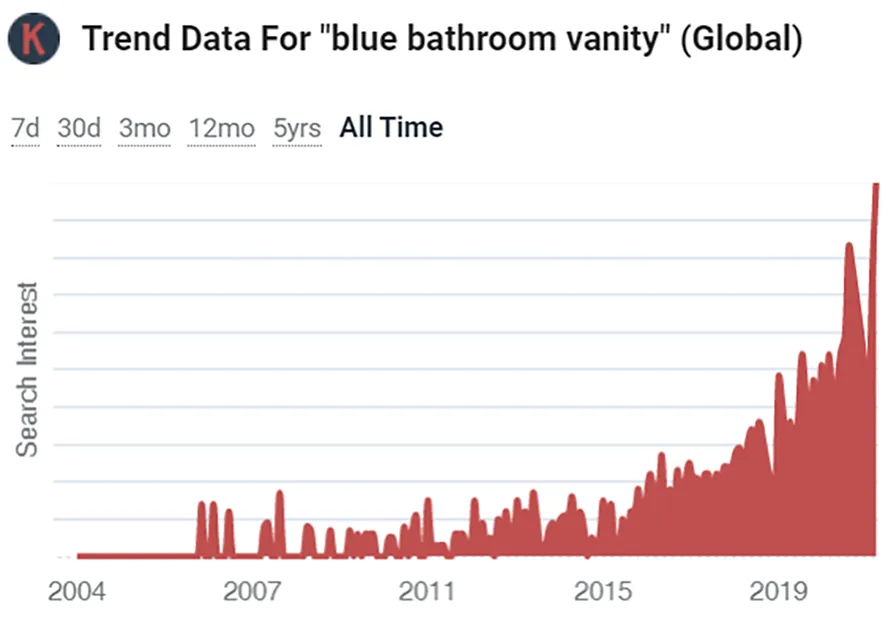 The timeless classic color combination.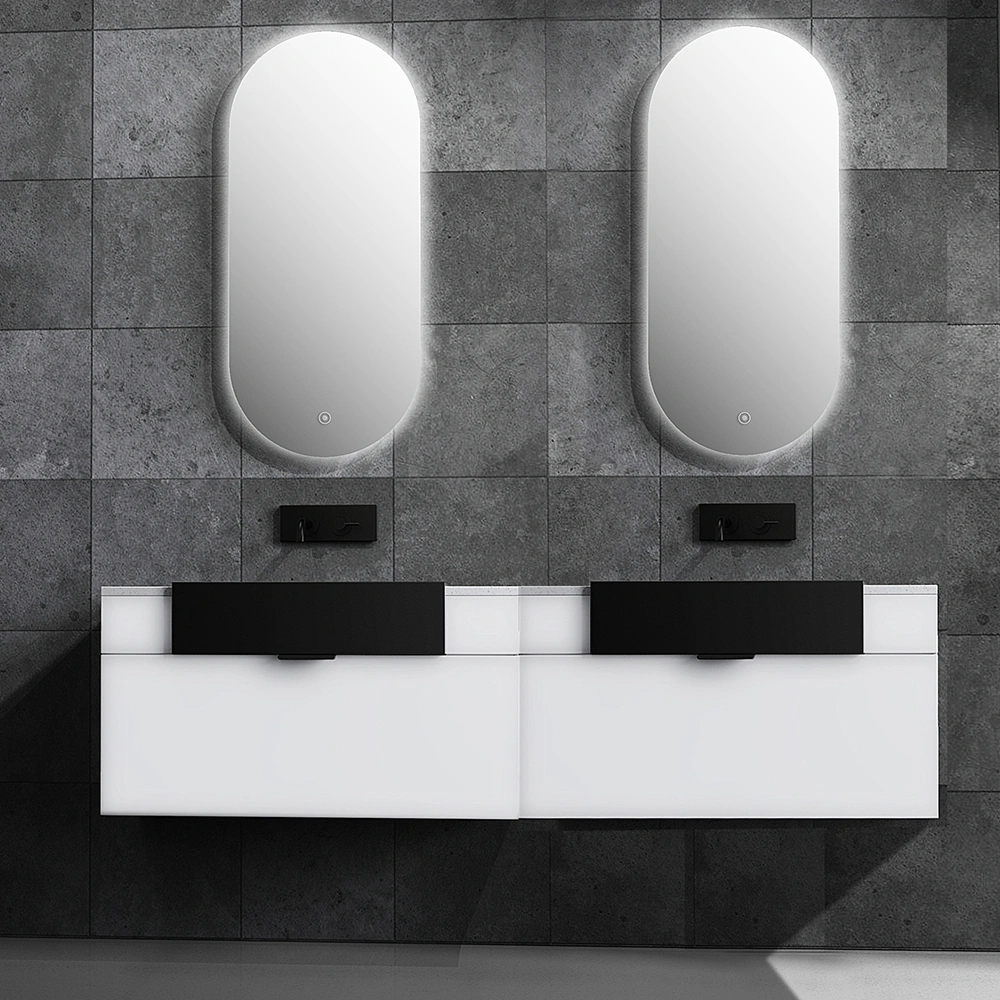 (Victory)
 
Mirror

It is naturally to have a mirror above the vanity. The bathroom mirror is an important part of a beautiful and relaxing bathroom. You want your bathroom mirrors to be both stylish and functional, so it's important to make sure you choose the right mirror for your home. Bathroom mirrors are typically larger than other mirrors in your home and might double as storage units for your toiletries. Before settling on a bathroom mirror, make sure that you measure your bathroom and create a word bank of descriptive words to guide your design.
Below are some examples to inspire you.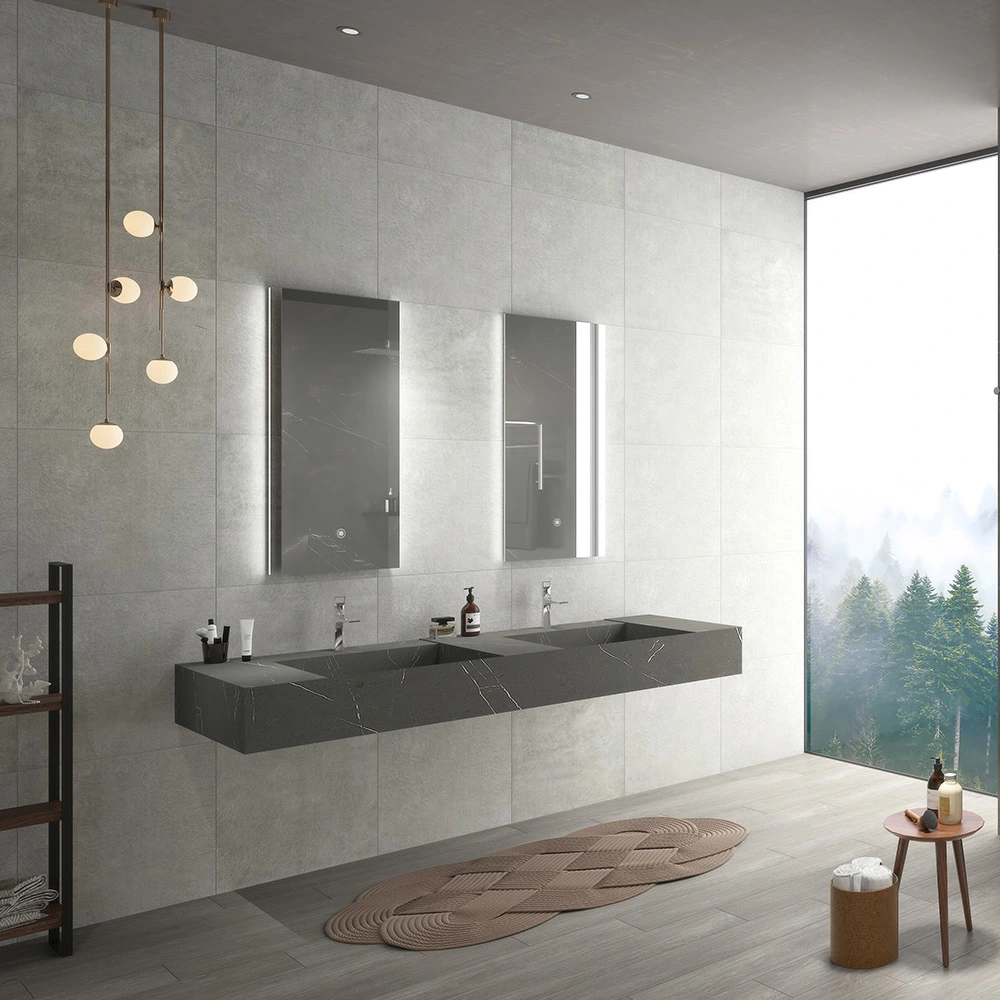 (Wagner)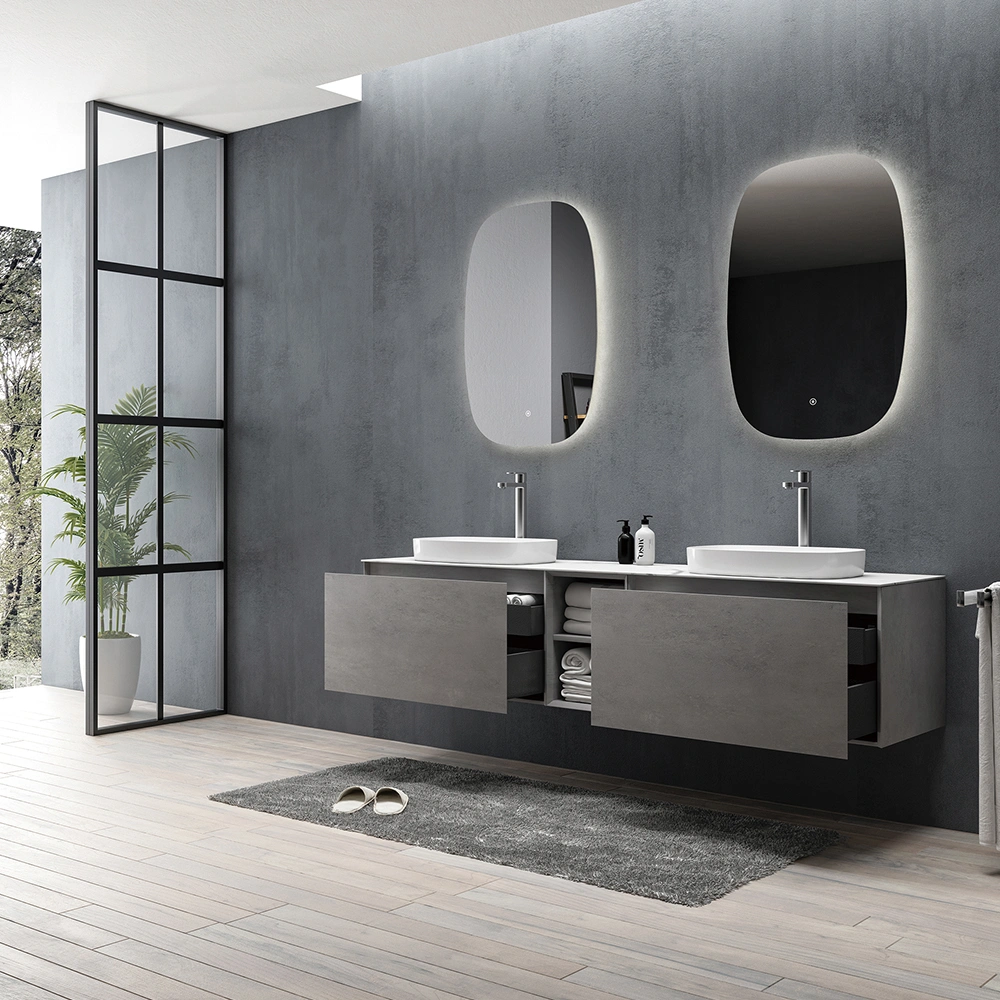 (Inalco)
(Fiona)

Countertop

Like single sink vanity, double vanity comes with various countertops. Bathroom countertops are a simple way to dress up the room. You don't need a lot of square footage to create a bathroom countertop, so it's possible to splurge on a dressy surface without busting the budget. Different types of materials—ranging from quartz and marble to soapstone and engineered stone—offer distinct looks and advantages.
(Lesina)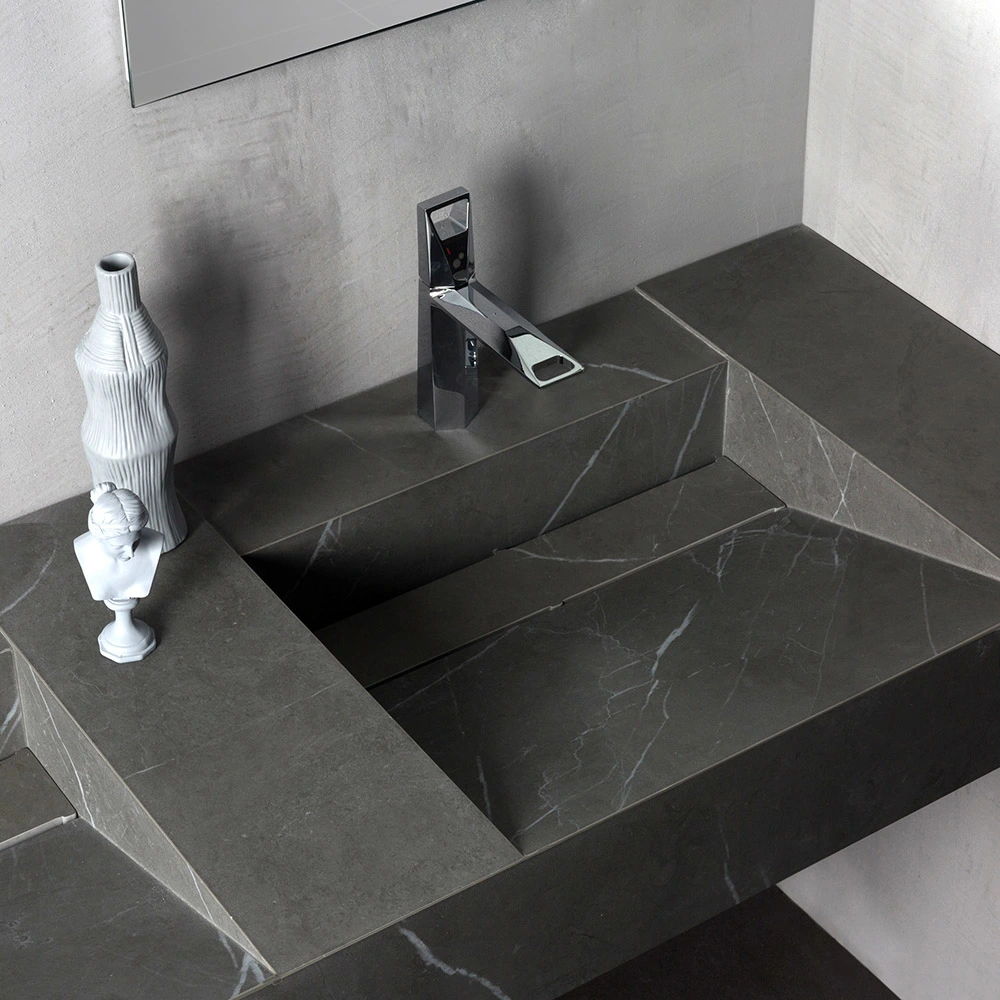 (Wagner)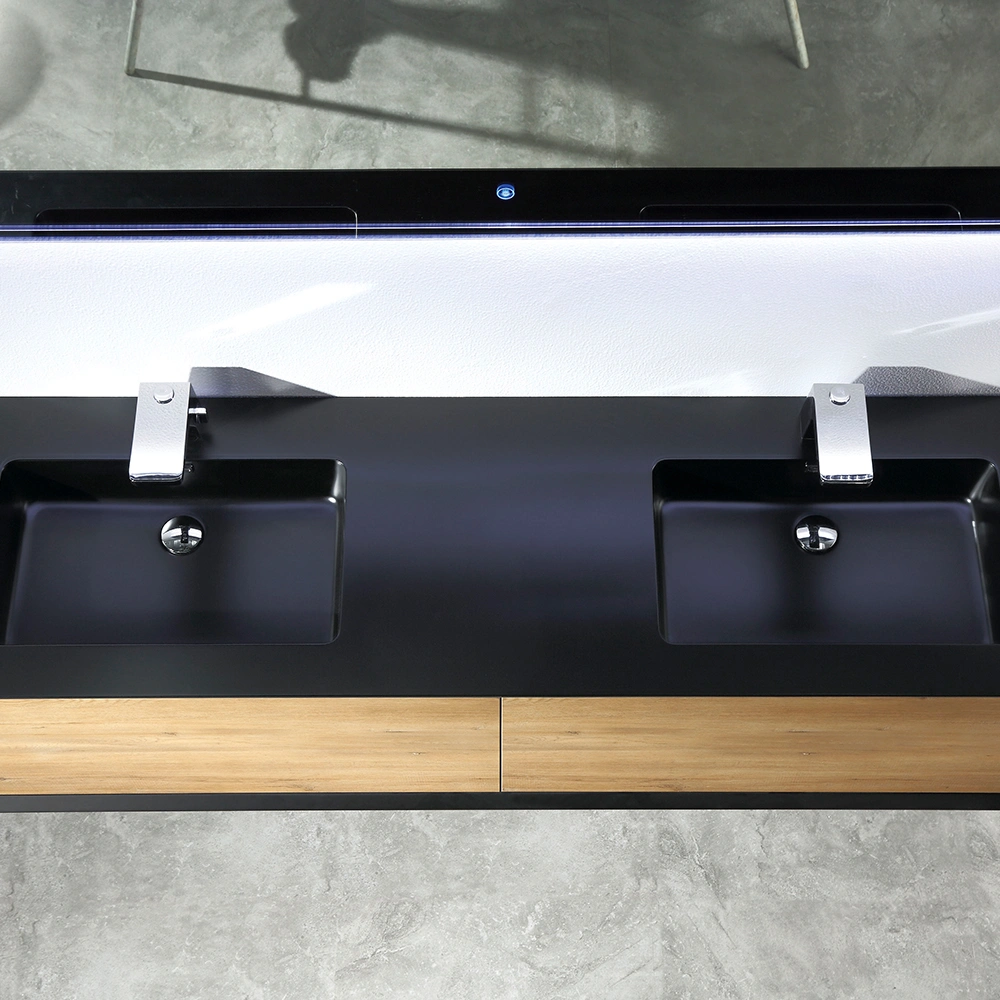 (Felix)
If you are also seeking ideas about single sink vanities, please feel free to check our whole series here.
If you have any questions, please do not hesitate to contact us.