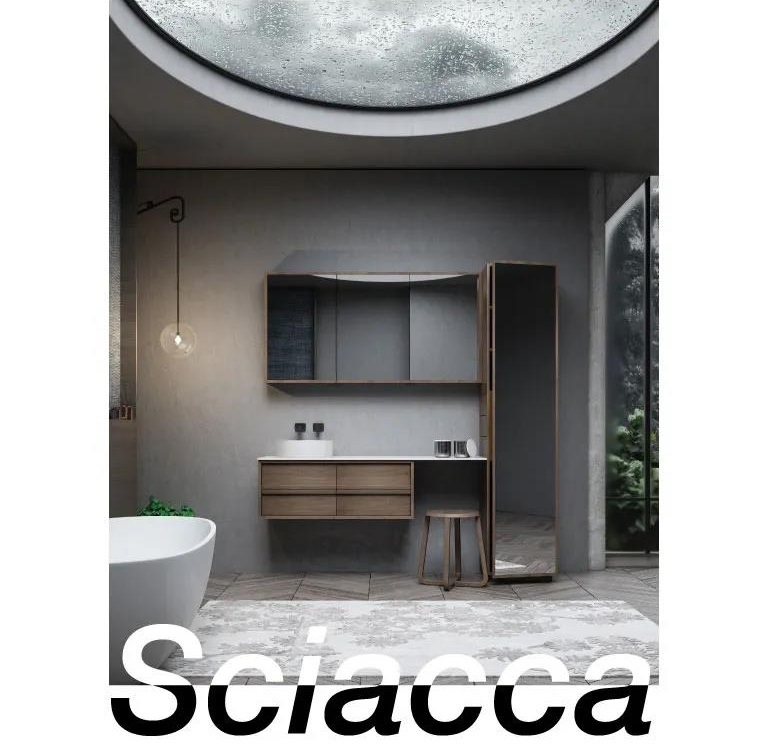 The vanitiy is a staple in the bathroom. They support the sink and store bathroom essentials. Apart from the design, the countertop is an important consideration.
Imagine this situation: you have a brand new countertop crafted of expensive marble. You put an acidic cleaner on the top, and you forgot to put it away. Your teenage son rushes into the bathroom, and accidentally knocks over the cleaner, which is all over the countertop. When you discover the mess, there are already several etch marks on the top because of the acid in the cleaner.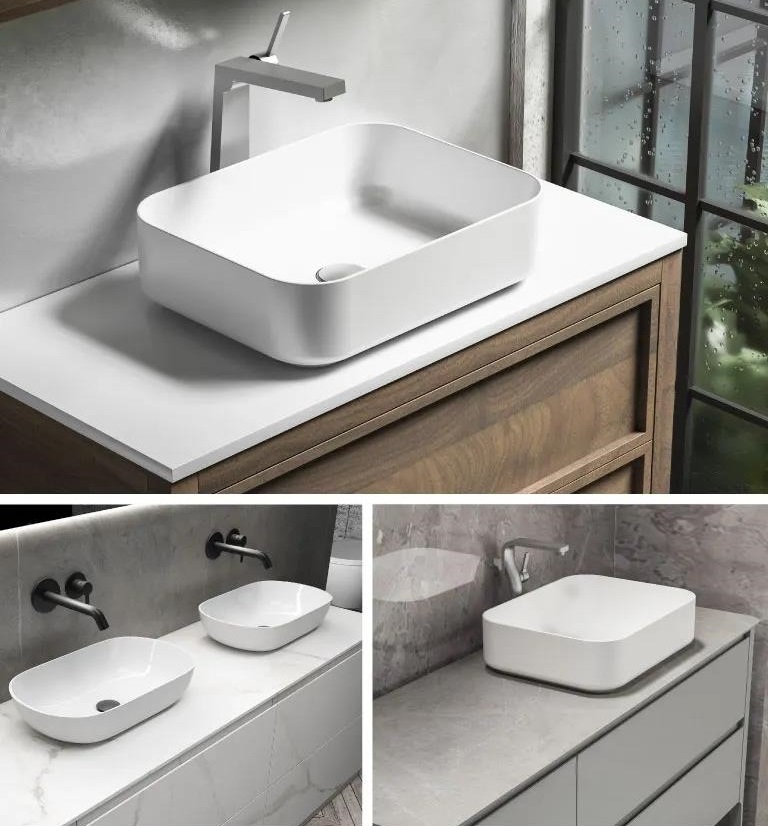 Porcelain slab is a perfect substitute for natural stone. It has the natural beauty of stone, but with the exceptional durability of porcelain.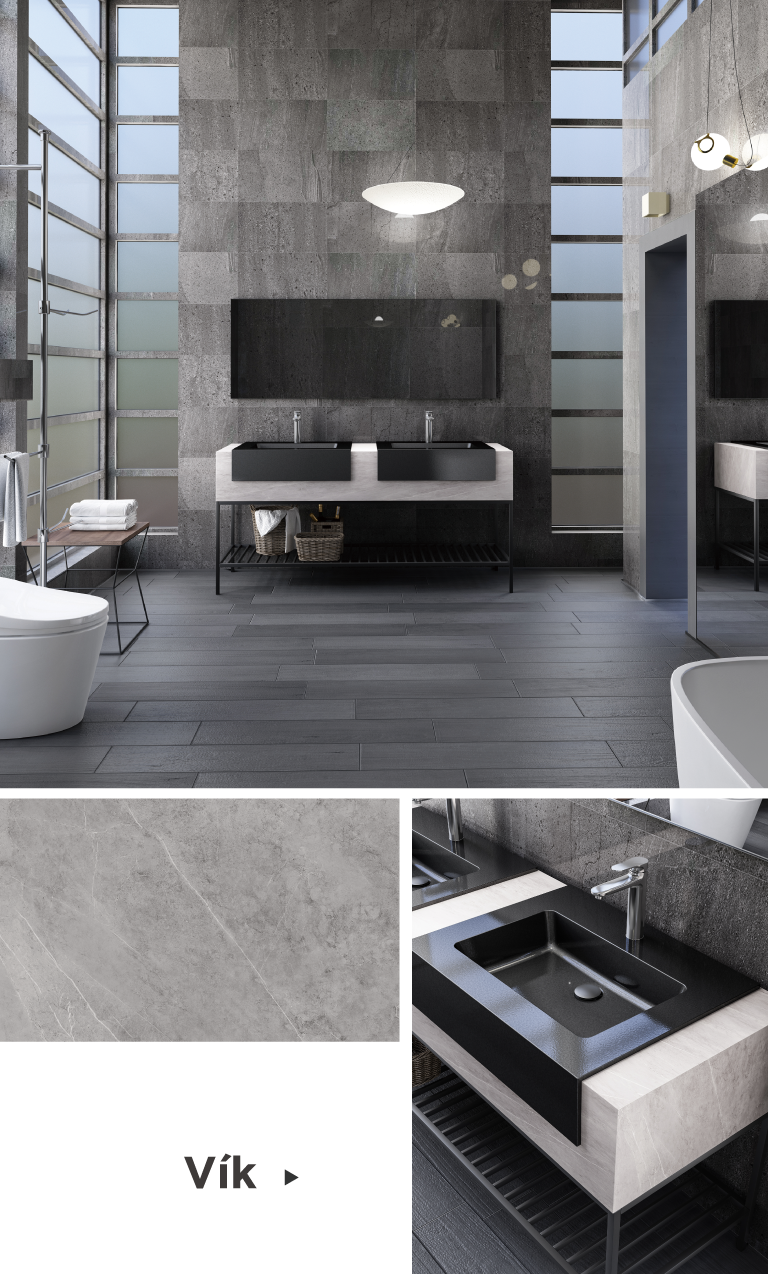 Easy Maintenance - The porcelain slab is not difficult to clean at all. You can use any multifunctional cleaner you'd like to keep the surface clean. When using cleaners, just wipe them gently with a cloth and make sure to dry them thoroughly. You don't need to worry about the type of chemicals, buffers or abrasive materials to use, as you would with marble.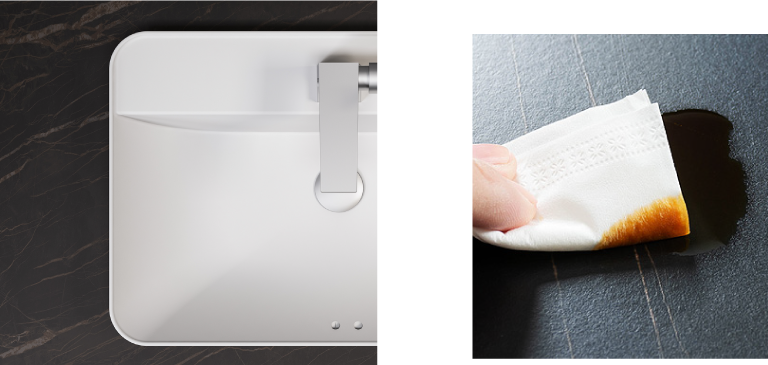 Free of stain - It is almost impossible to stain the porcelain slab. Unlike marble or quartzite, ugly stain may be left on the surface every time dark liquids or drink is spilled on it. As a matter of fact, even just touching can cause irreversible damage. But the porcelain slab does not have this problem, because it can be cleaned instantly with easy wipeps, and will not absorb stainable substances.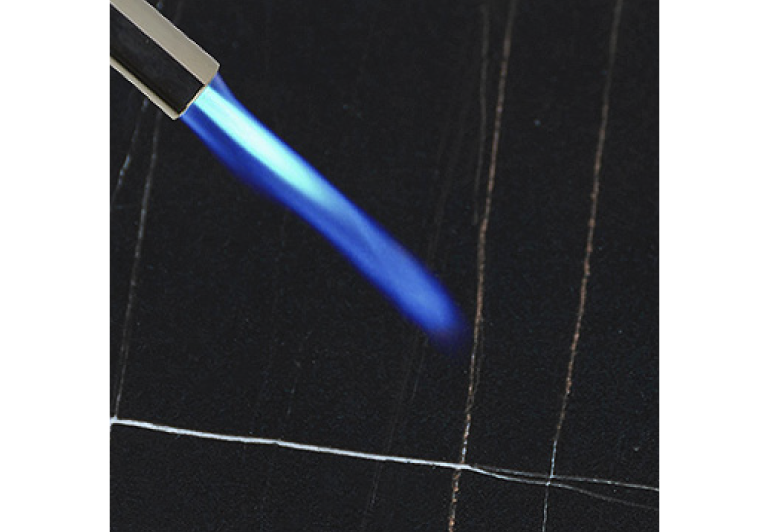 Strong heat resistance - Ideal for countertops! If you need to put down some extremely hot stuff, don't worry about melting the porcelain slab. This is an excellent surface material that can perform all temperature-based tasks without worrying about wear or tear.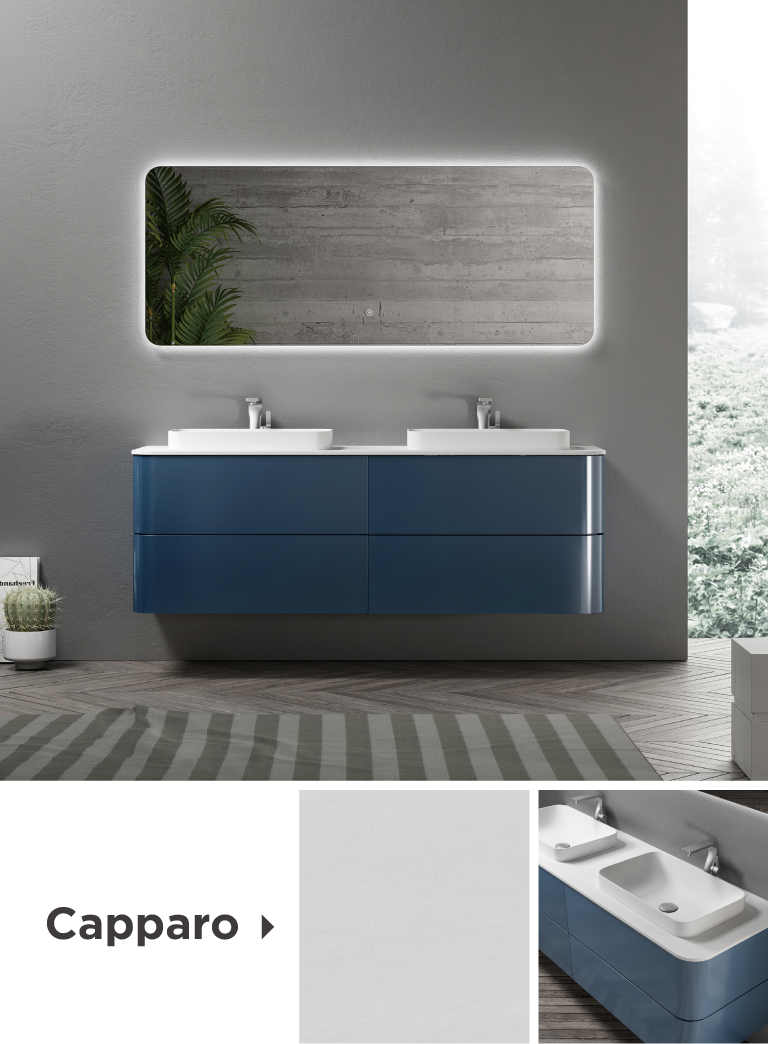 Will not scratch or wear - it is extremely difficult to cause any scratches on the slab surface. Unless it is rolled over by a truck, it cannot be hurt. Common things from dropping the knife to putting heavy items on it, it will not crack or wear down. This is invincible compared to the caution that must be exercised when dealing with marble surfaces.