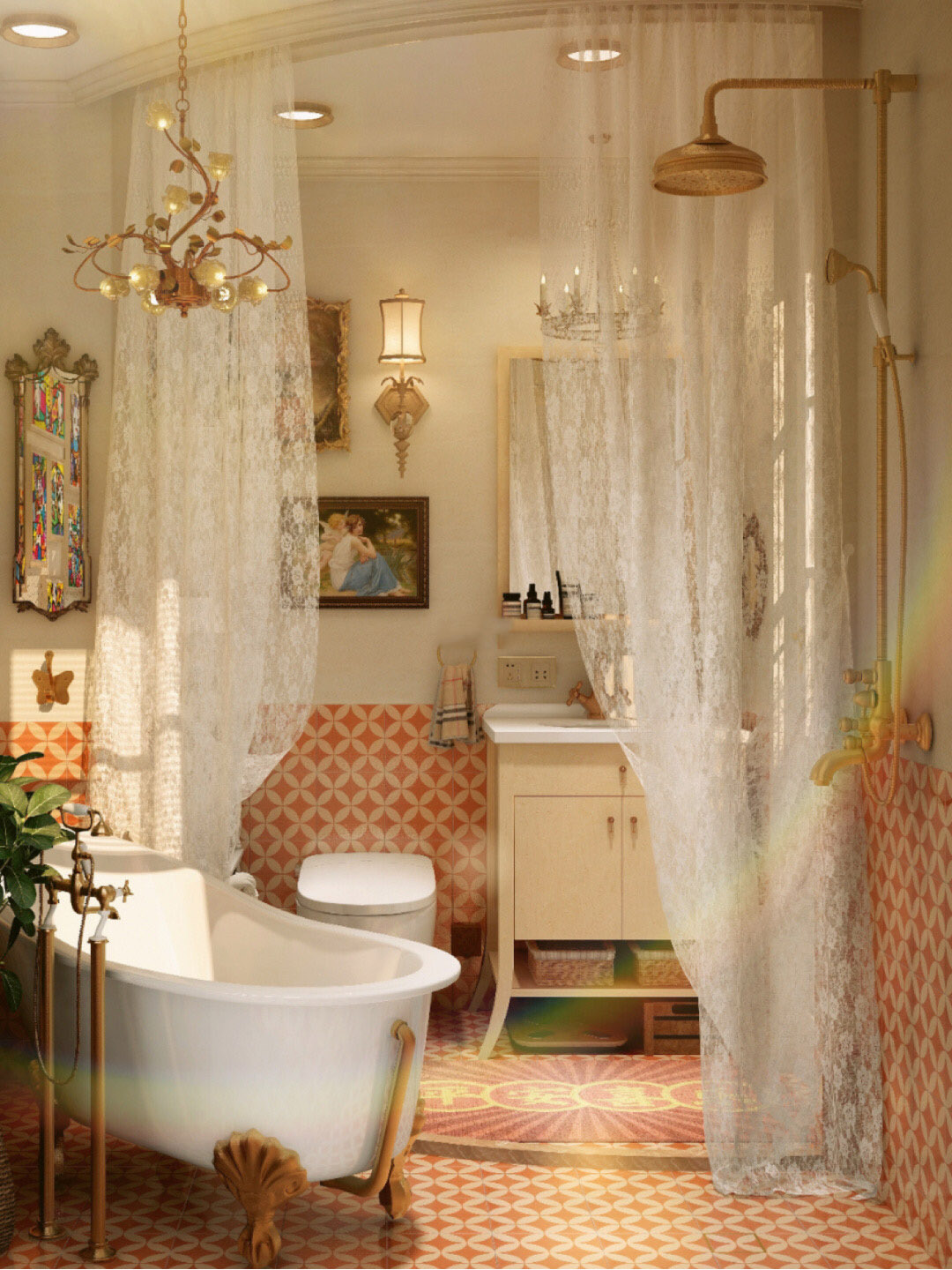 For the grand at heart, this bathroom is a retreat with splendid detail and warm welcome. Think of enjoying a sunbath on the beach.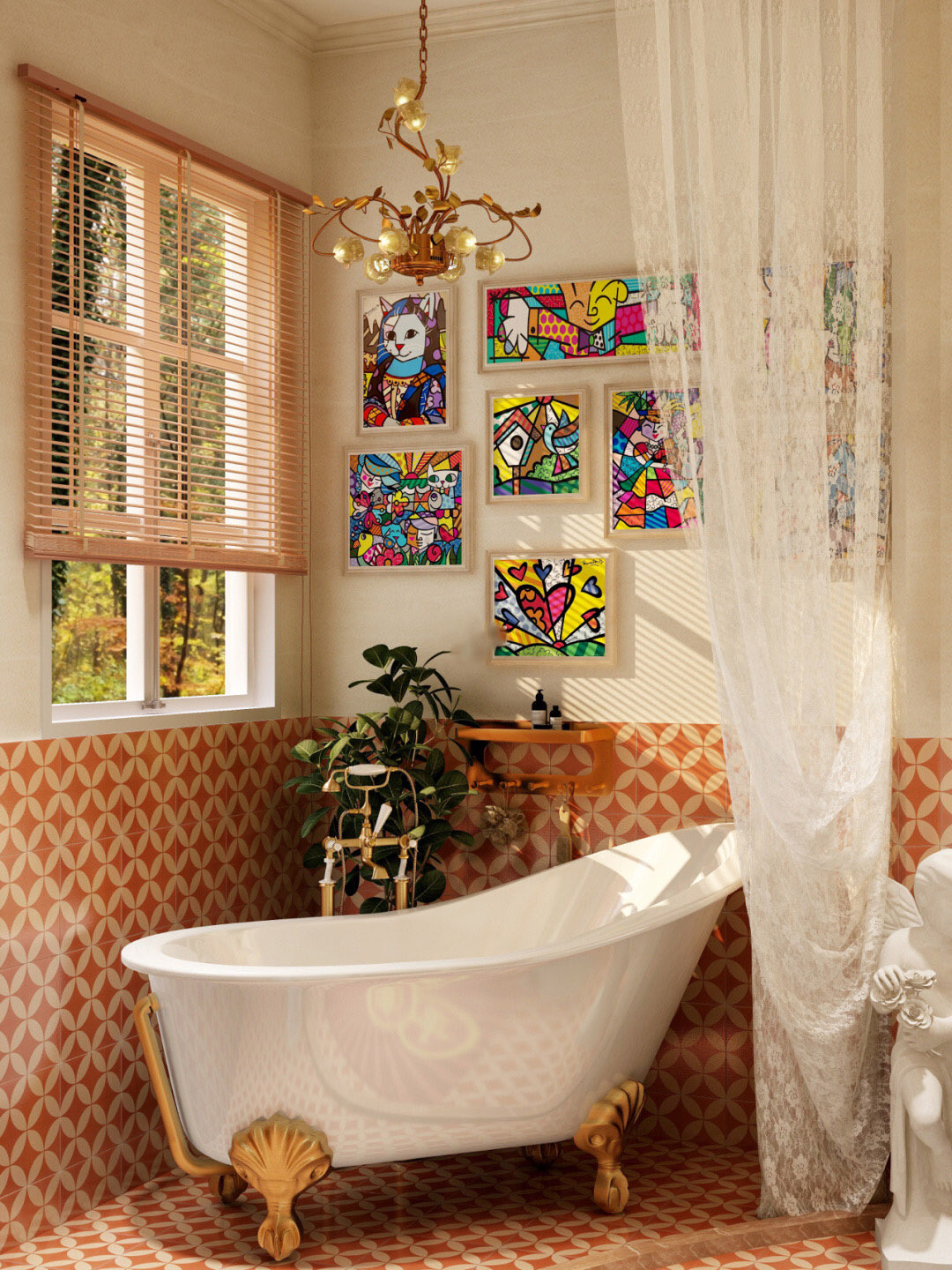 The bath has evolved from its purist utilitarian roots to a more intimate and reflective sanctuary in which to relax and reconnect. A refreshing spa-like environment offers a brisk welcome at the dawning of a new day or a soothing interlude as your day concludes.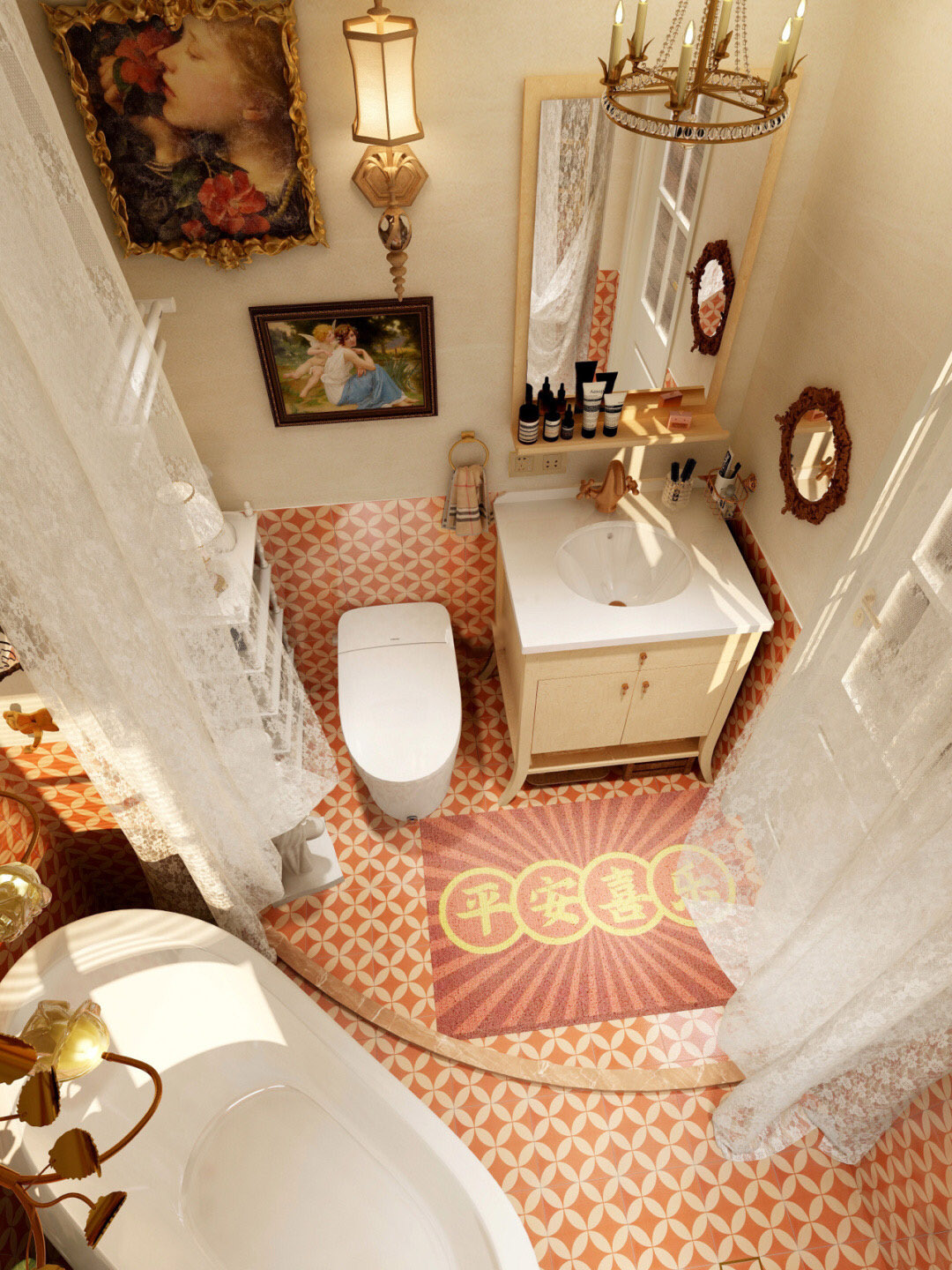 The orange patterned tile floor complements the beige wall and keeps things warm even in a cold winter. It'll be even warmer when the sun shoots through the window.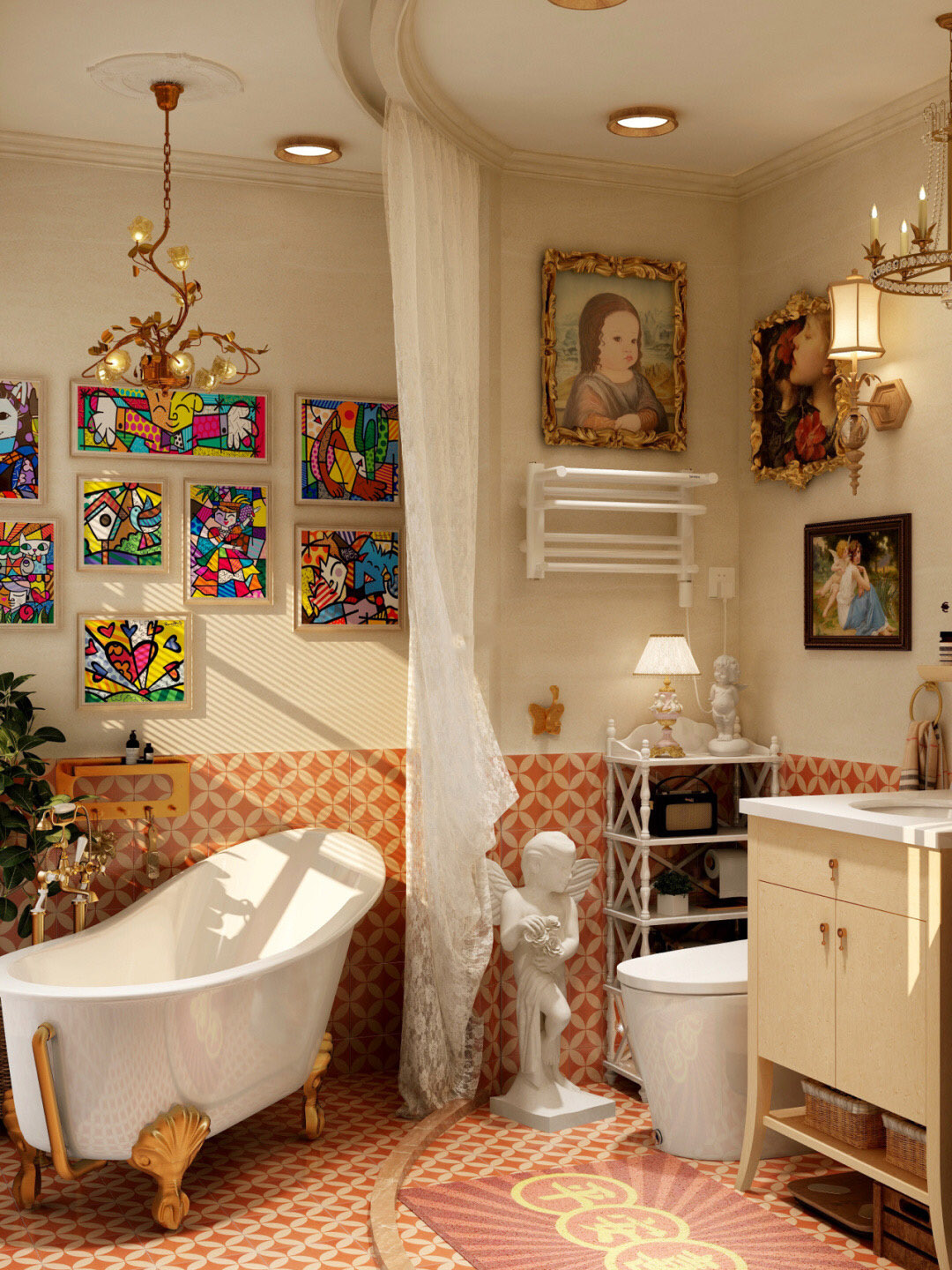 Our busy and hectic lifestyles leave us yearning for a private place where we can truly relax and indulge. With amenities that pamper the senses and design elements inspired by luxury spas, bathroom environments are being transformed from the mundane and utilitarian to the extravagant and luxurious.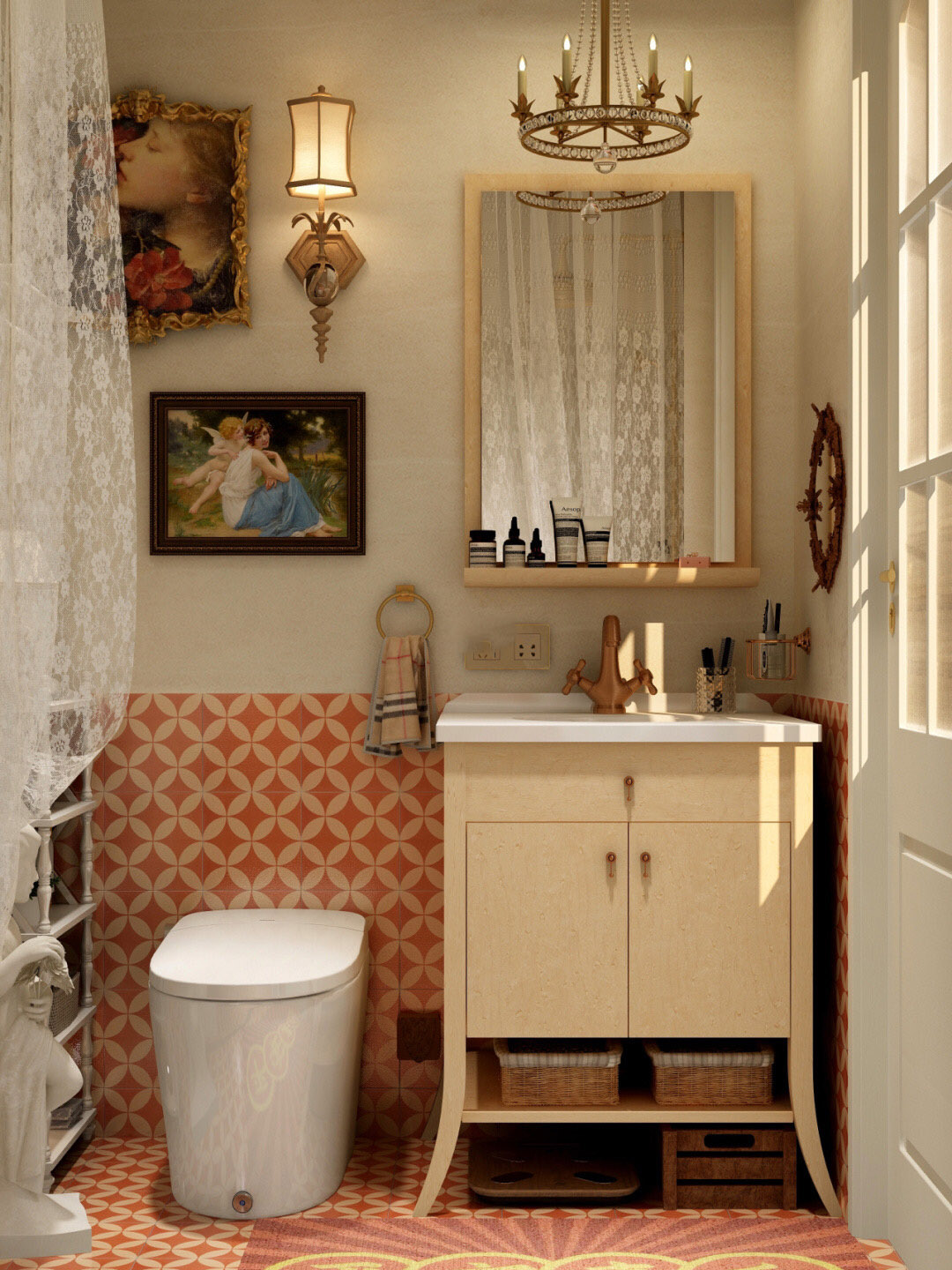 The metal claw foot bathtub and the classic chandelier shows Victorian style, while the minimalist smart toilet and bathroom console add the modern touch.
The bathtub area is separated from the dry area by an arc-shaped waterproof strip on the floor, and lace curtains are added as a partition, which is of very dreamy style. The space above the shower is also well used by hanging interesting artworks, which adds much texture to the room.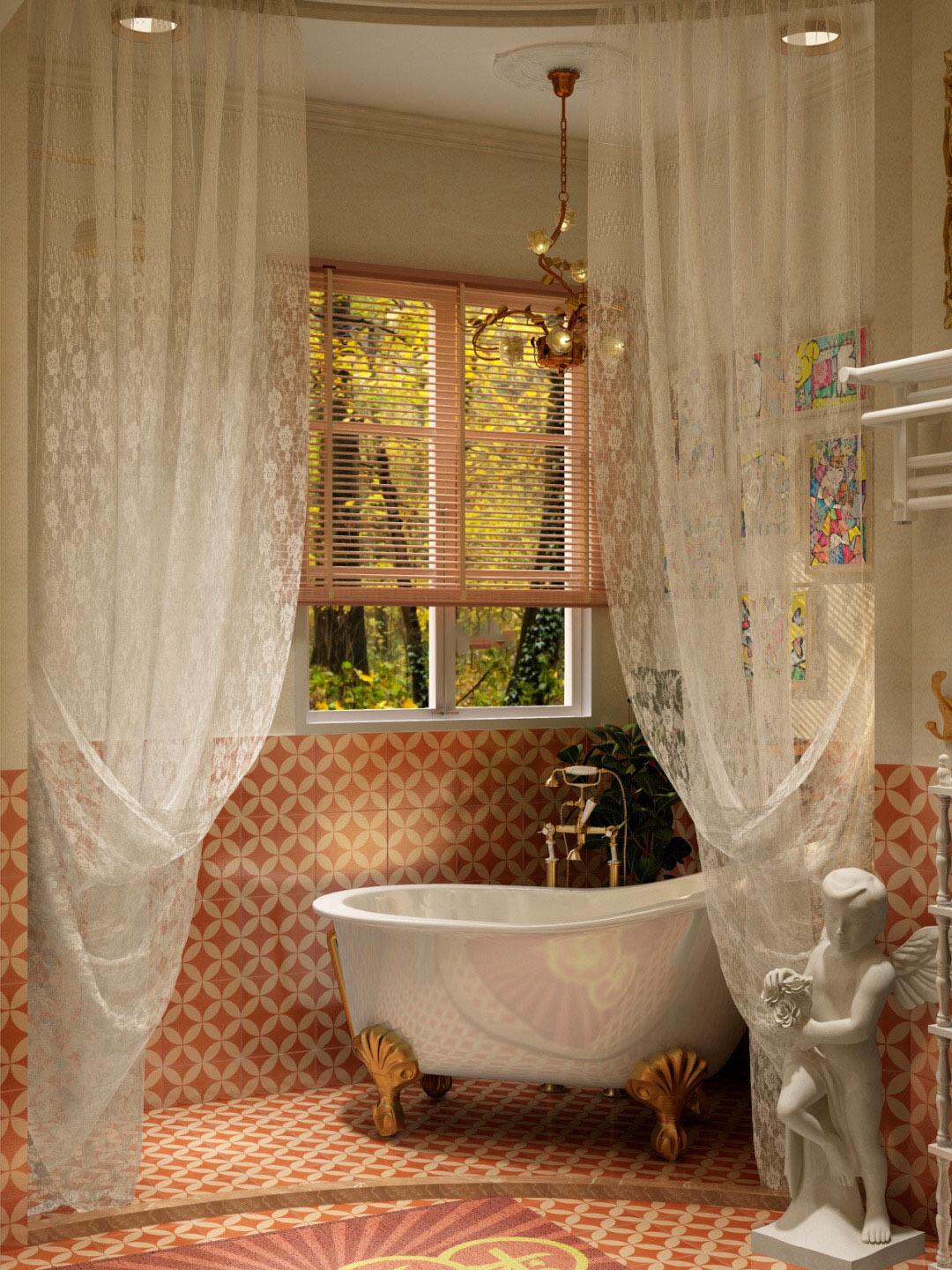 The smart toilets and bathroom cabinets in the dry area are very simple, though modern style, not looking invasive to this bathroom.
The smart toilet is very easy to use. The water tank is invisible style. It automatically flips and closes the lid, automatically flushes, and can wash bottom with warm water. The seat is also warm. It is super enjoyable to use it.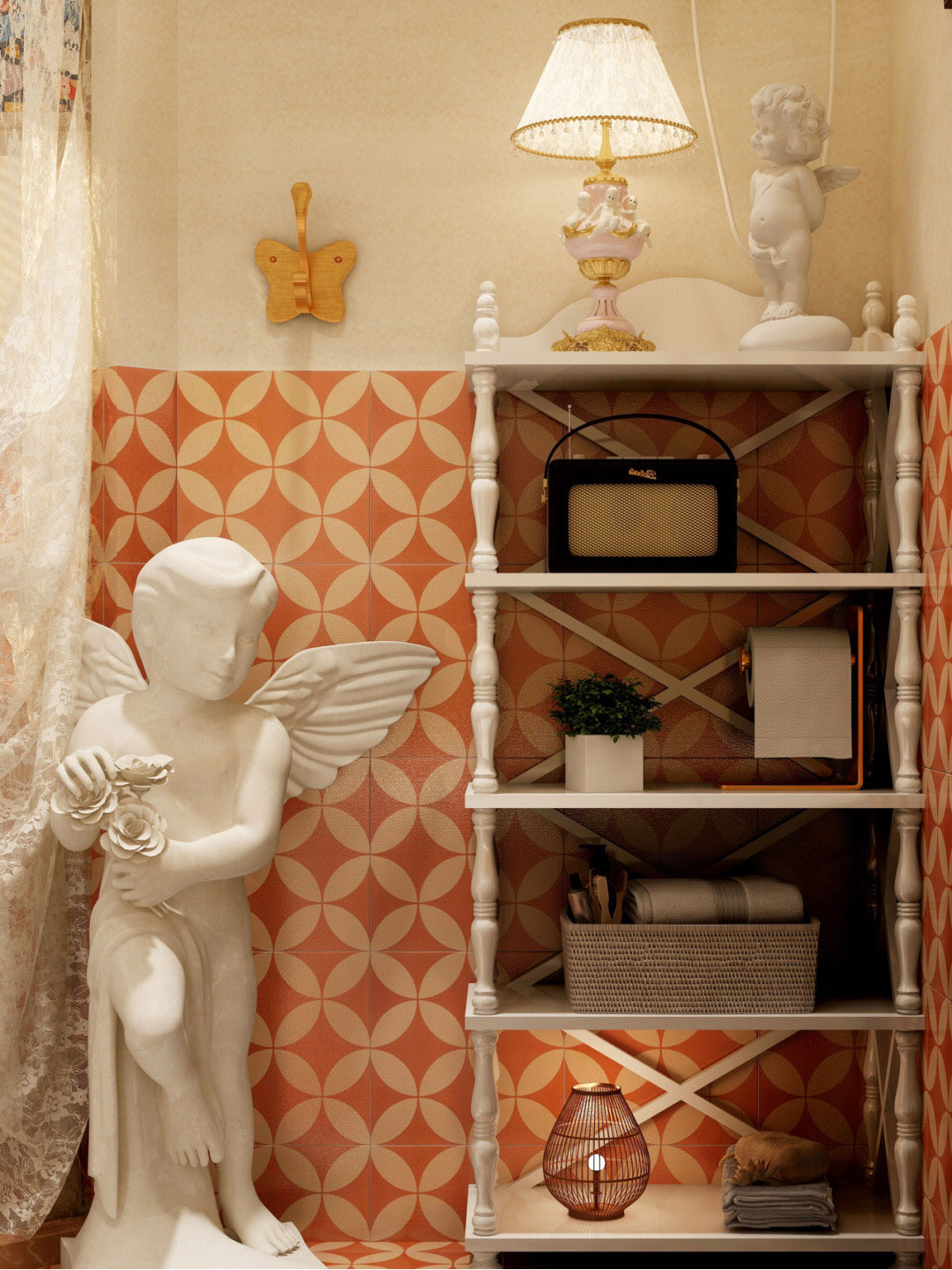 An electric towel rack is also added in the dry area, which can instantly dry towels and bath towels, as well as some personal clothing. You can use warm bath towels and warm clothes immediately after the shower. Trust me, the towel warmer can really upgrade your shower experience.

With this bathroom, your sanctuary is close at hand. Stow away on your own voyage. Take it easy, with uncluttered, transitional looks that work magic in any setting. Fine cabinetry with beautiful foot and valance options creates a breezy ambiance, while details and embellishments like chic hardware and beveled mirrors will help start each day's adventure with a smile.
If you are interested in bathrooms of other styles, please check our articles below.
Dreamy Purple Compact Bathroom Decor You'll Love in 2021
French Inspired Bathroom Ideas
Living in a Fairytale with This Macaron Color Bathroom