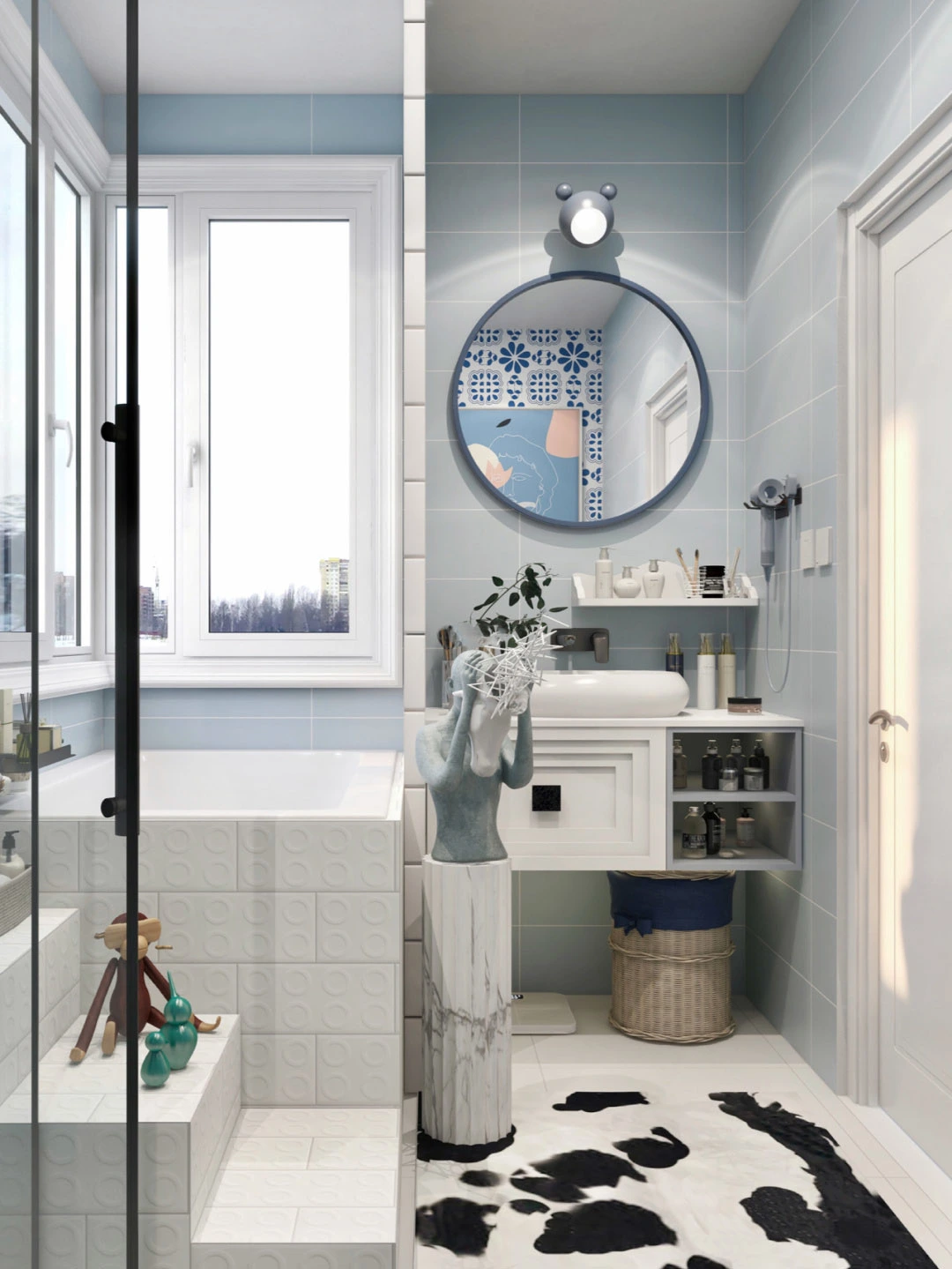 Blue has long been regarded as a color of regal tranquility–calming and refined, and suggestive of the deepest waters and clearest of minds. The man who appreciates understated serenity doesn't need to be sold on the color white, either, as he already embraces the power of both colors.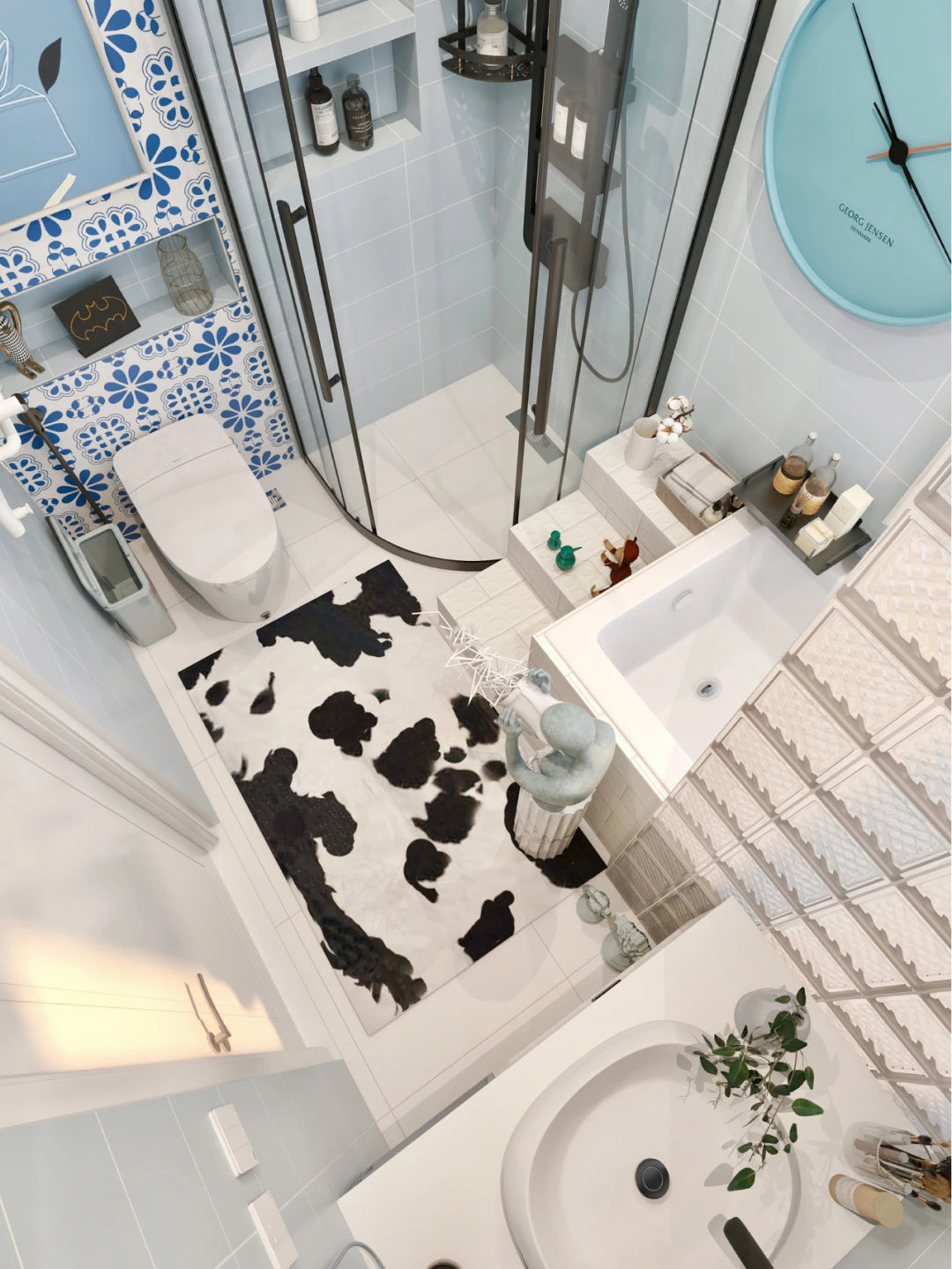 The sleek straight lines of this somewhat cookie cutter contemporary bathroom are given a dose of charm with an interesting blue flowered tile on the wall behind the toilet.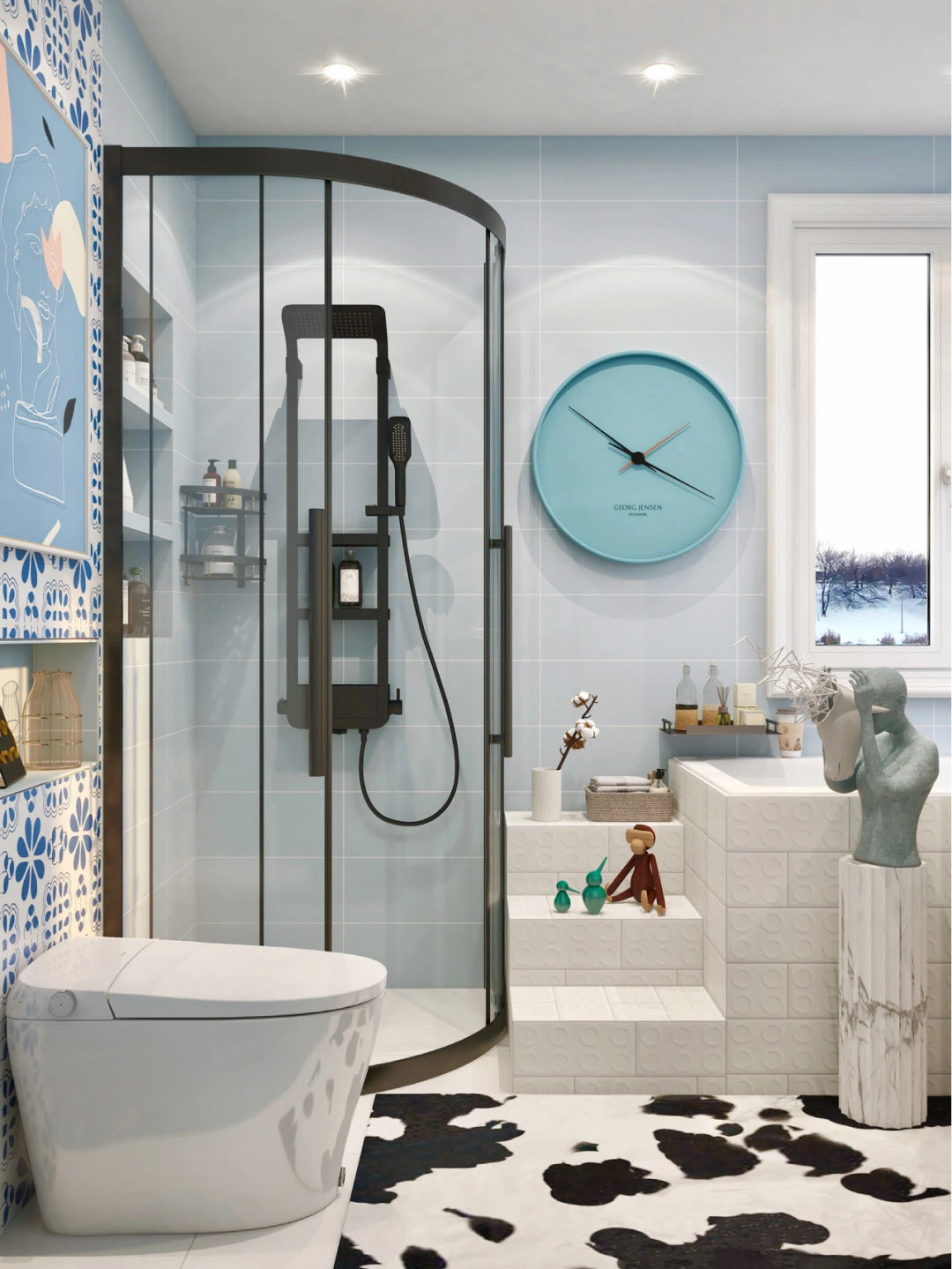 A turquoise shade of clock adds texture and is a simple way to add tone-on-tone interest to a cookie cutter space that screams for bold color without tiling the entire room.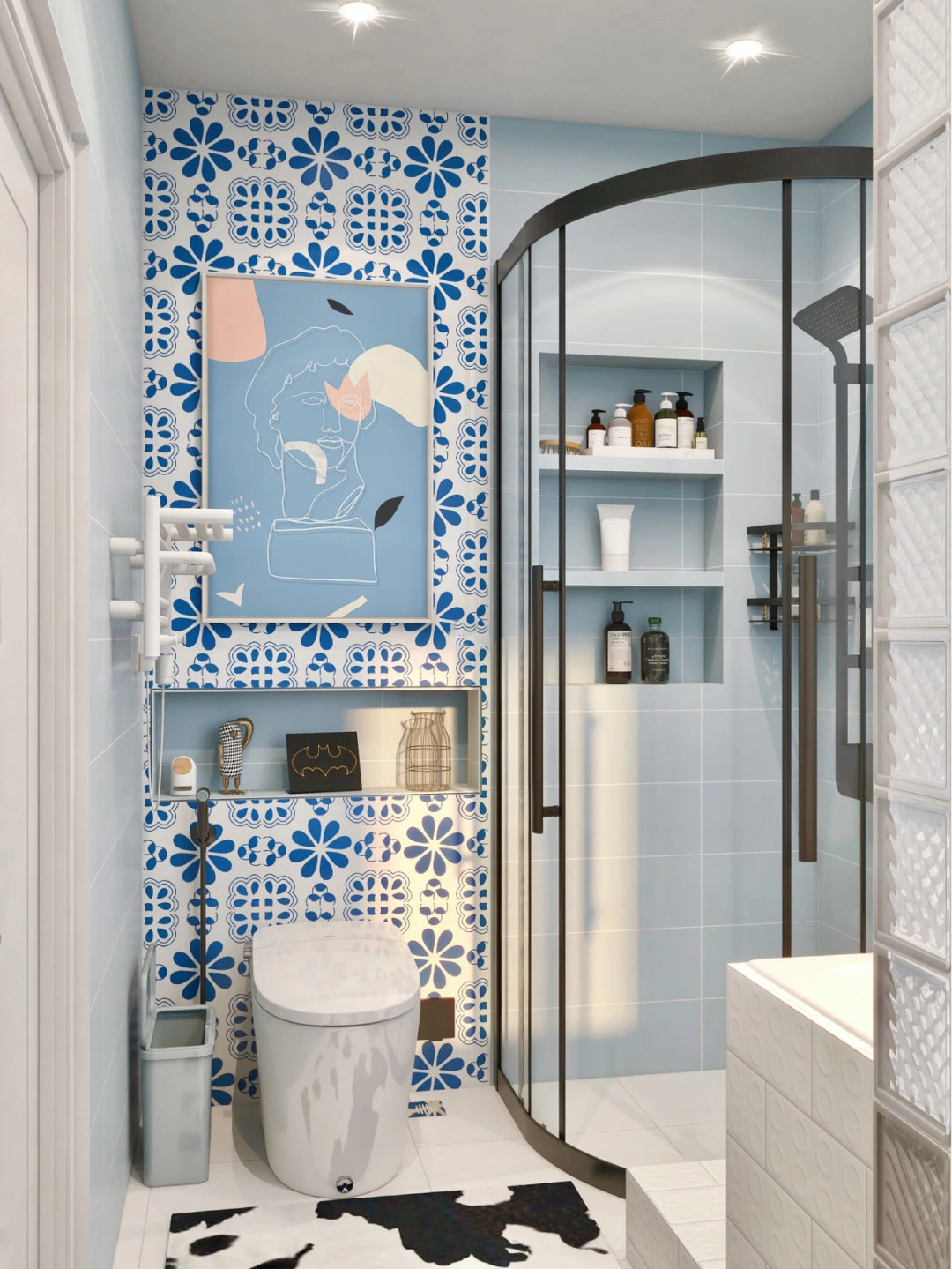 To complement the large light blue wall and white floor tiles in this contemporary bathroom, a more saturated blue artwork in a brighter shade adds dimension and prove that you aren't limited to paint and tiling when adding blue notes to your bathroom decor scheme.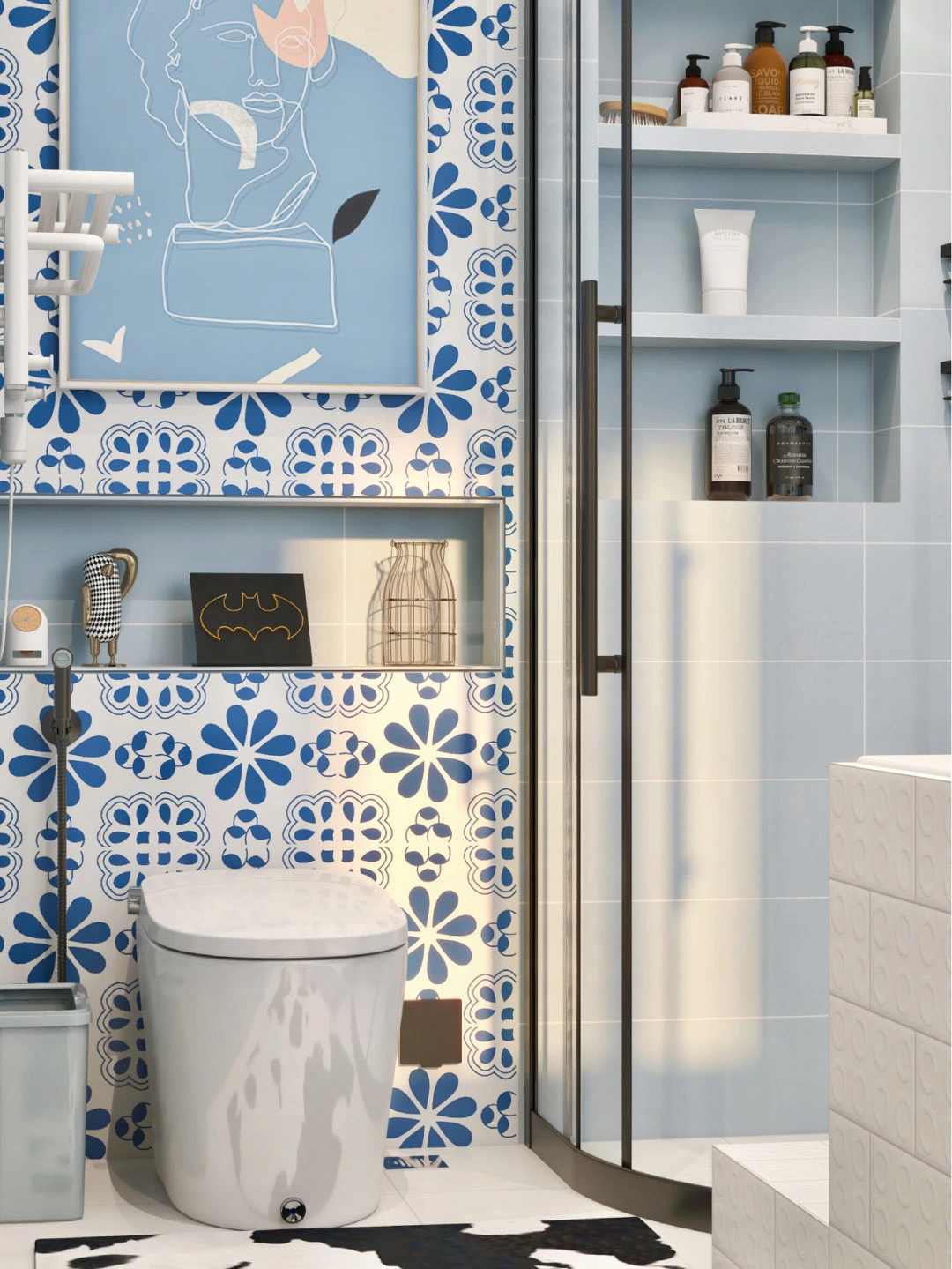 The quadrant shower can provide you with an enclosed haven within your bathroom in which you can shut yourself away from the world for a refreshing showering experience. Fitting neatly into the corner of your bathroom, a quadrant shower is the perfect solution for those with the snuggest of bathroom spaces.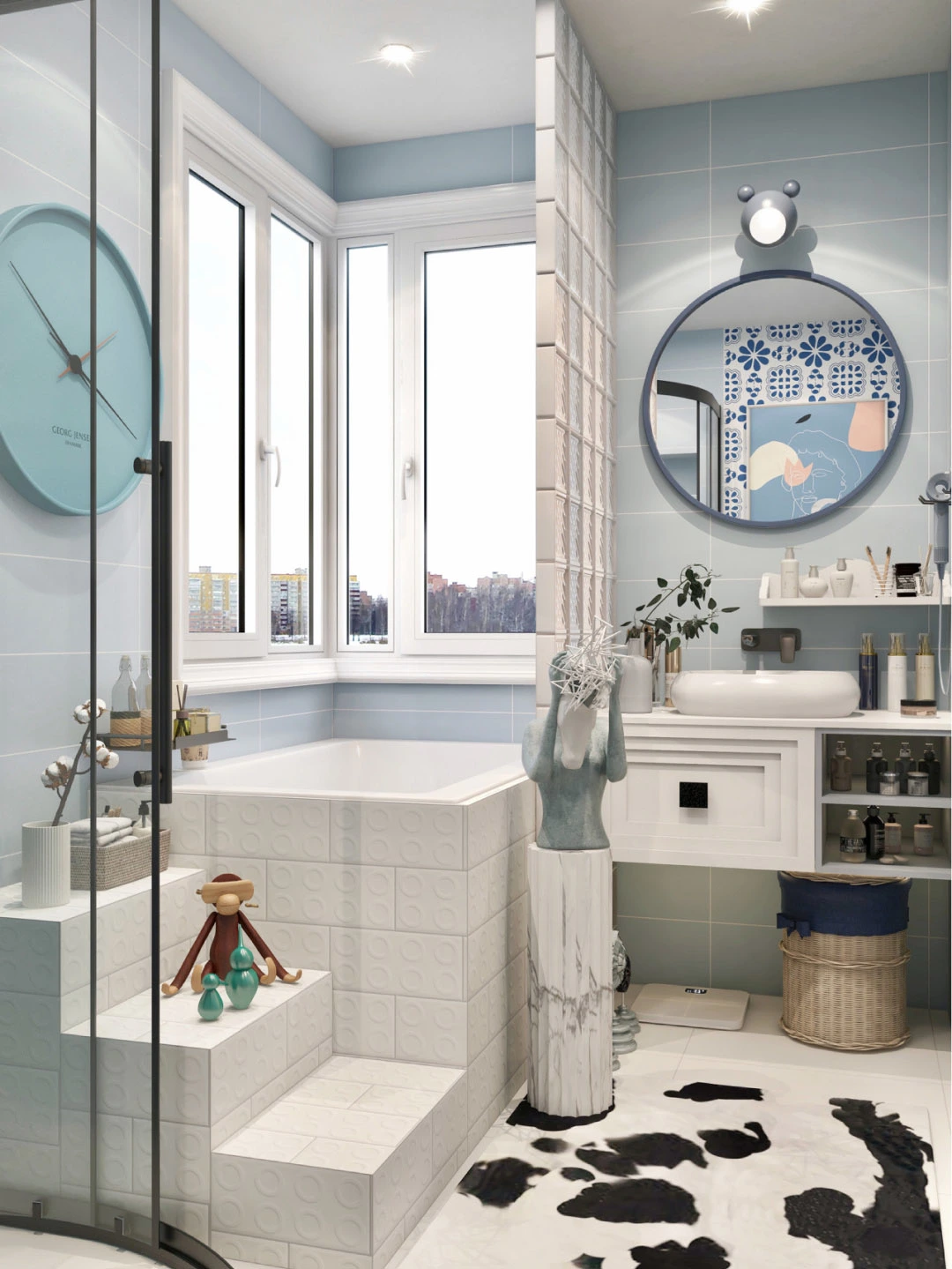 A comfortable, solid and functional bathtub that is suitable for corner placement. It saves plenty of space in small bathroom indoors. This solution is very hygienic, resistant to wear and damage caused by different factors.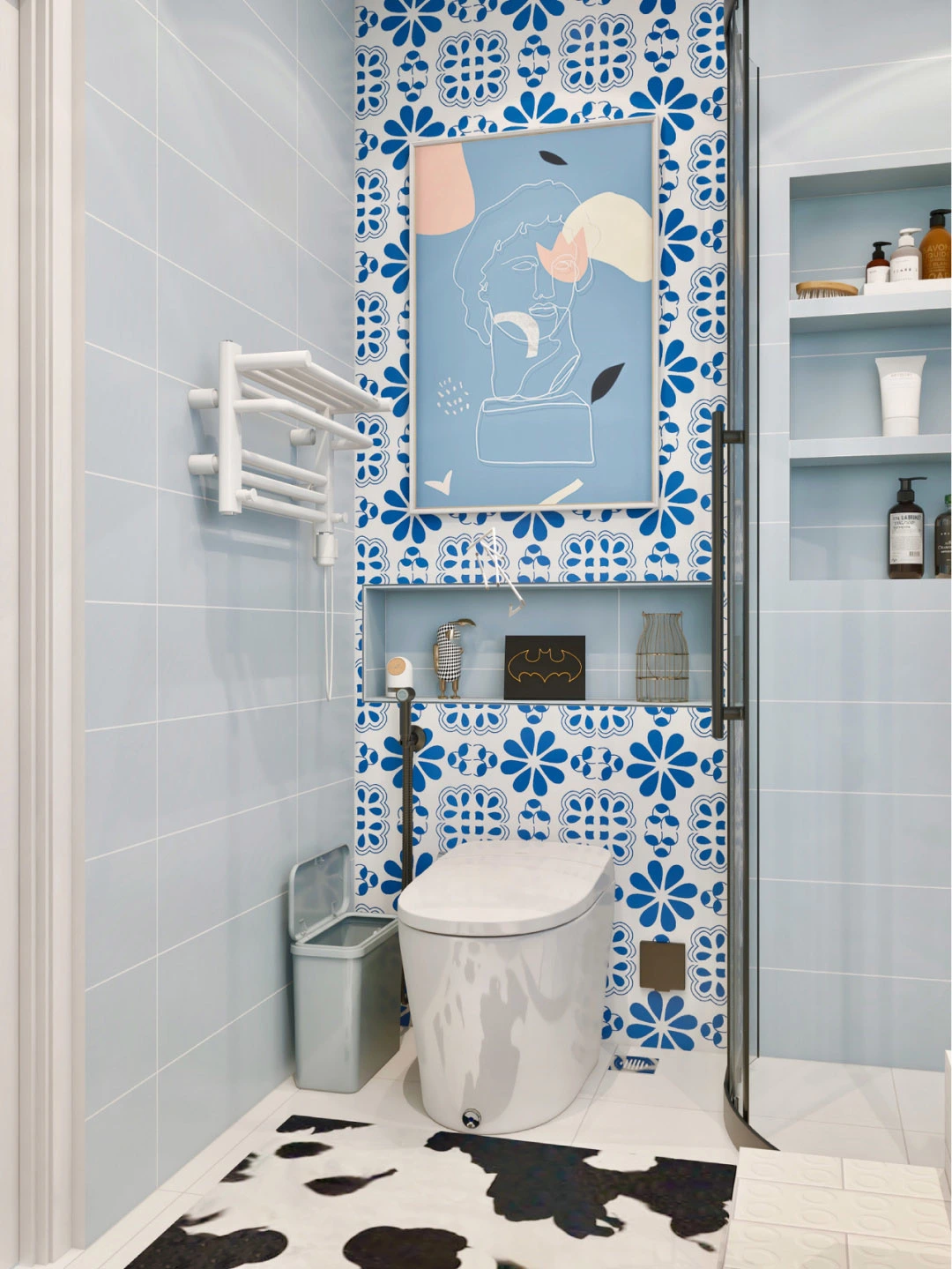 All in all, this amazing bathroom design is a truly perfect example that you are able to fit everything you need in even the smallest space, since it provides a solution for all those, who don't have the largest bathroom but would still like to experience maximum comfort.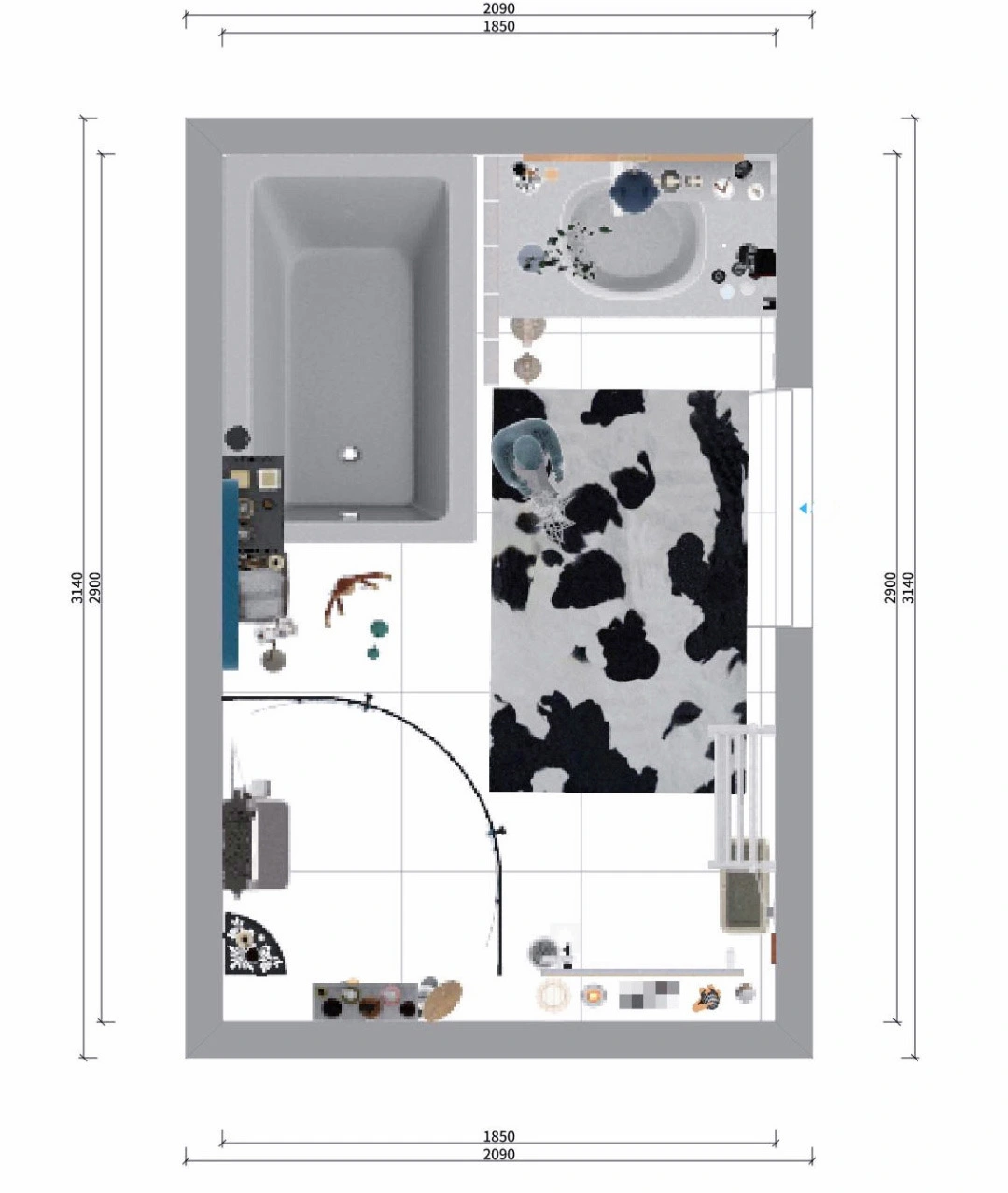 If you are interested in bathrooms of other styles, please check articles below.
Chic Bathroom With Floor-To-Ceiling Cubbies
Modern Shower Design Idea - Walk Into Luxury