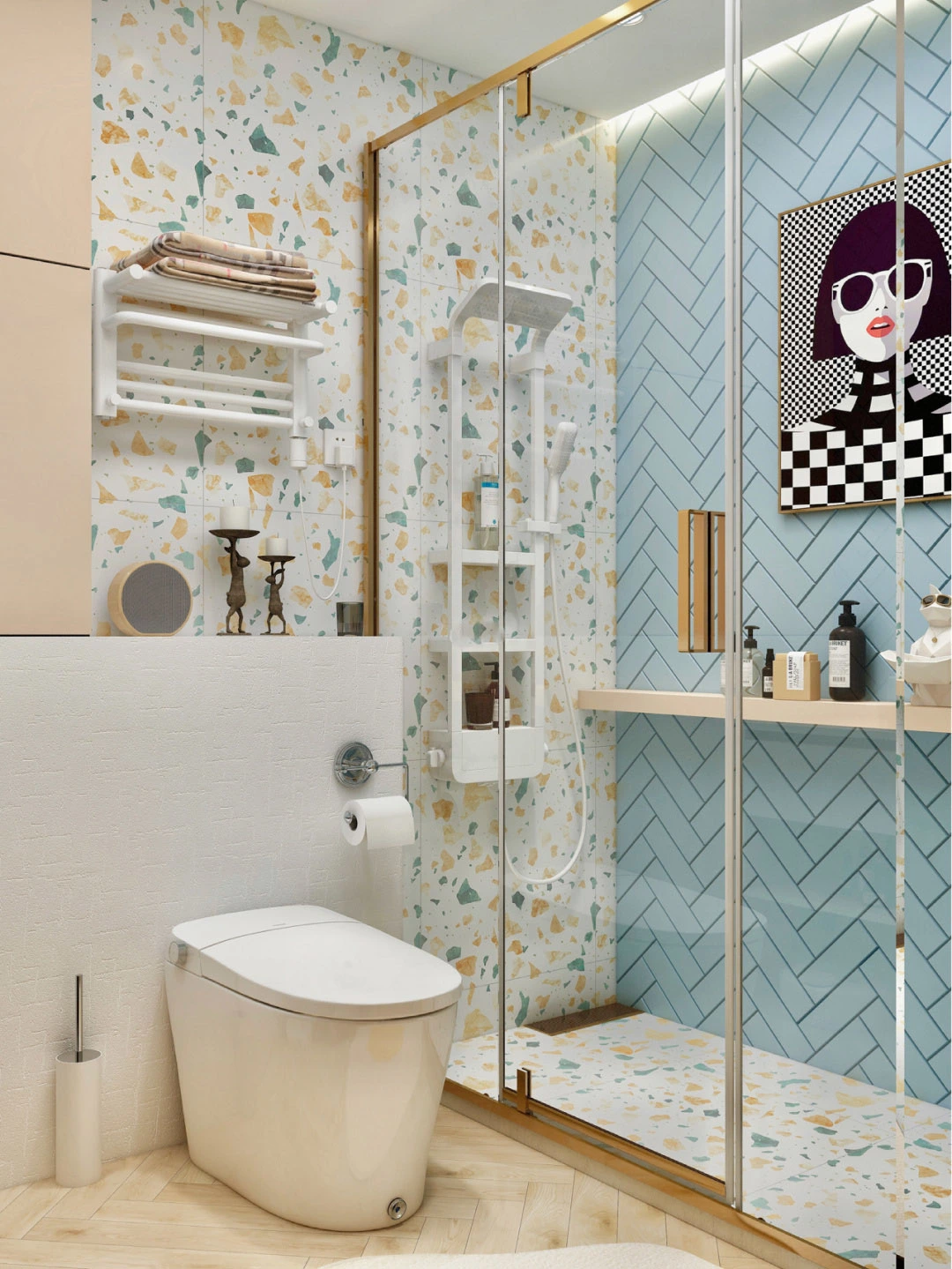 Terrazzo bathrooms: you either love them or hate them. With speckled good-looks and endless array of colour options, there's a reason terrazzo has fallen back into fashion as the statement surface of choice when it comes to creating a spa-like retreat at home.
What Is Terrazzo Tile?
Terrazzo tile is a low-maintenance material that's a composite made from types of stone such as marble, granite, quartz, glass, and more. The mixture is held together with resin or concrete. Terrazzo floors and countertops were popular in the 1920s, 1980s, and today. Contemporary designers have started seeing a resurgence of terrazzo in hospitality buildings and homes.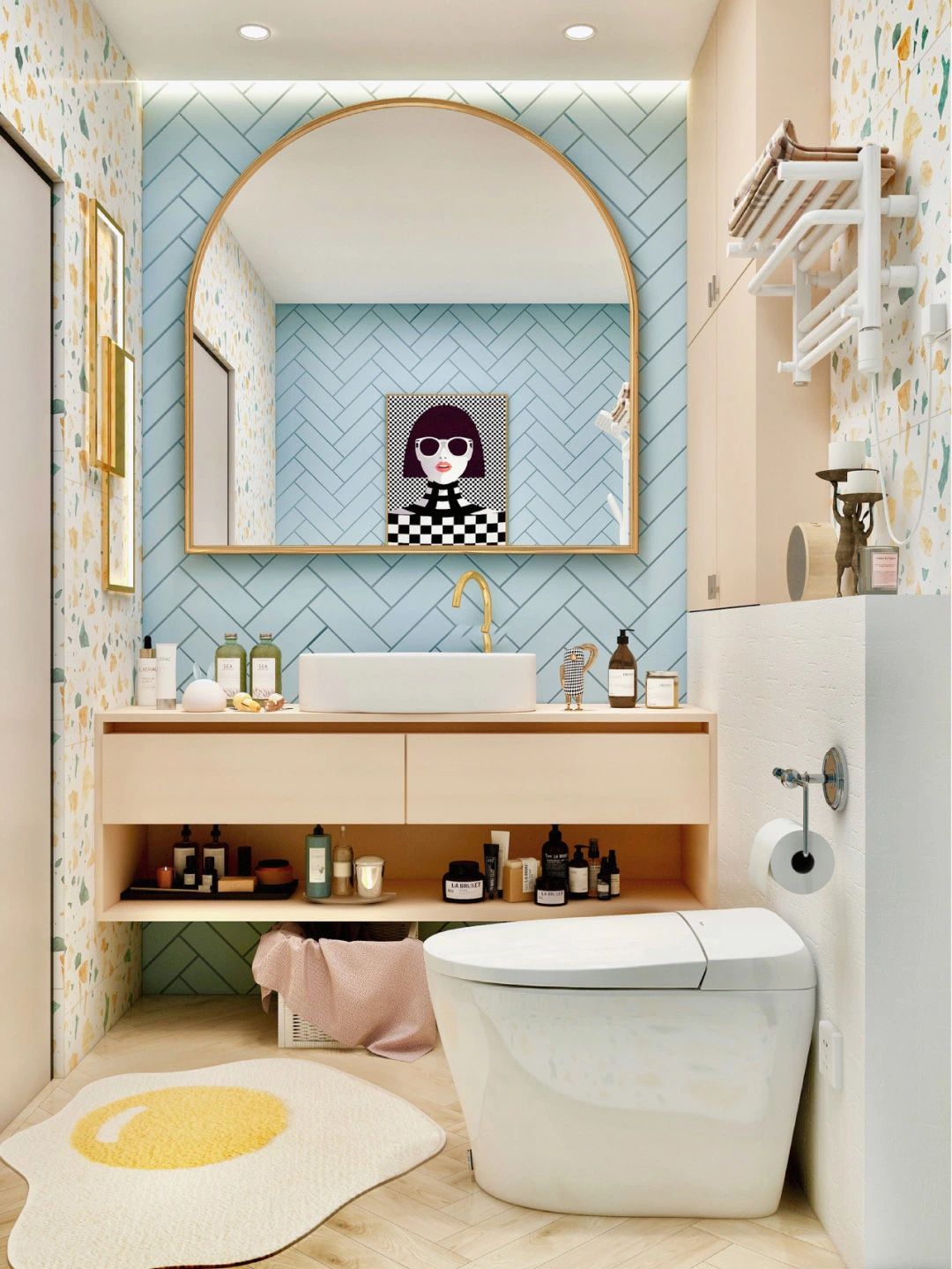 Nowadays, terrazzo can be bought in slabs, tiles or poured directly into place by a professional. Terrazzo-look tiles are also available for those searching for a budget-friendly option.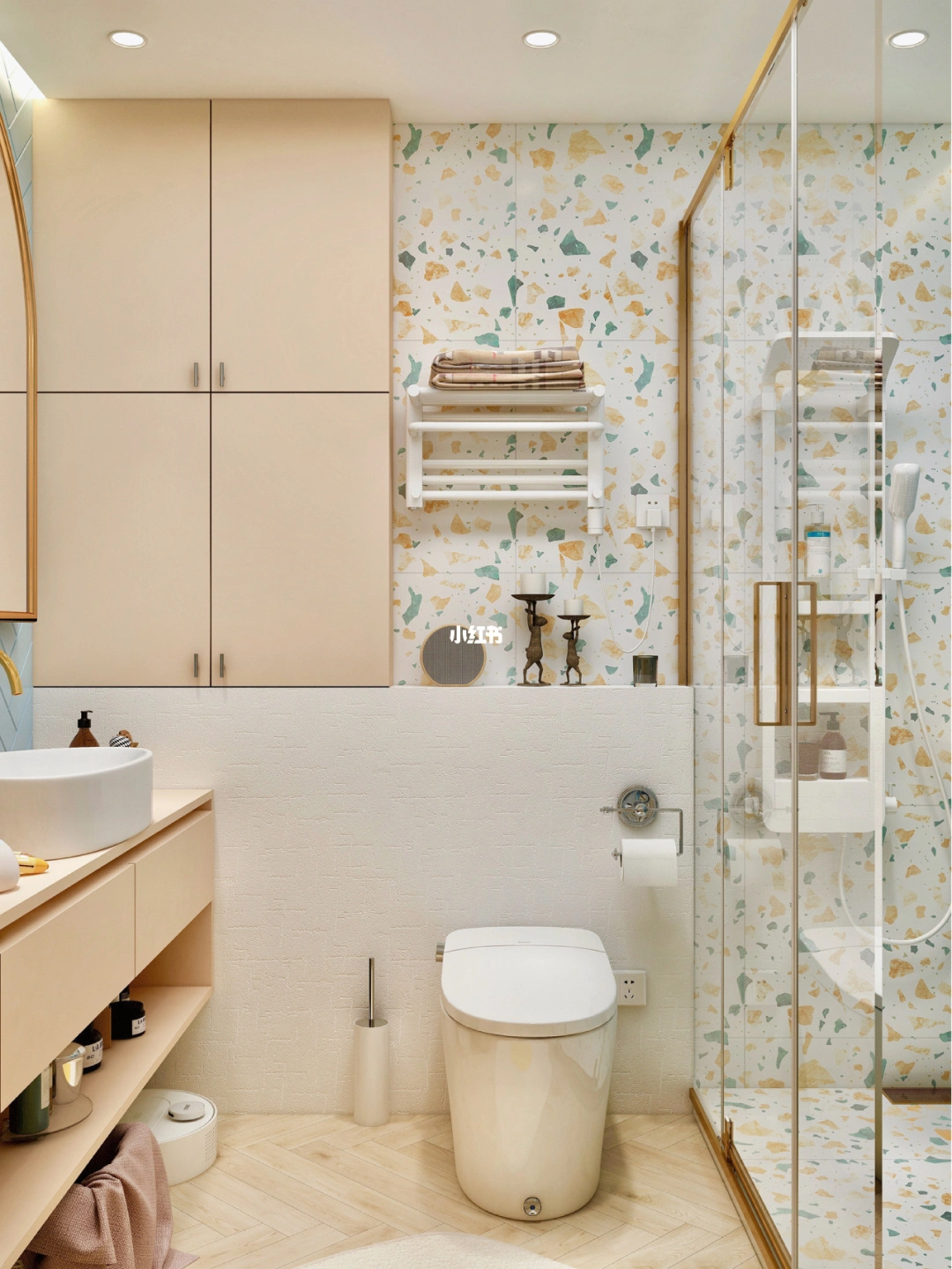 The colour of the handmade tiles is so hard to capture in photos – there are tones of blush, gold and soft terracotta which seem to change according to the light throughout the day. The irregularities and imperfections in the shape and finish of the tiles were almost too much for the old-school tiler to get his head around, but he did a fantastic job with them.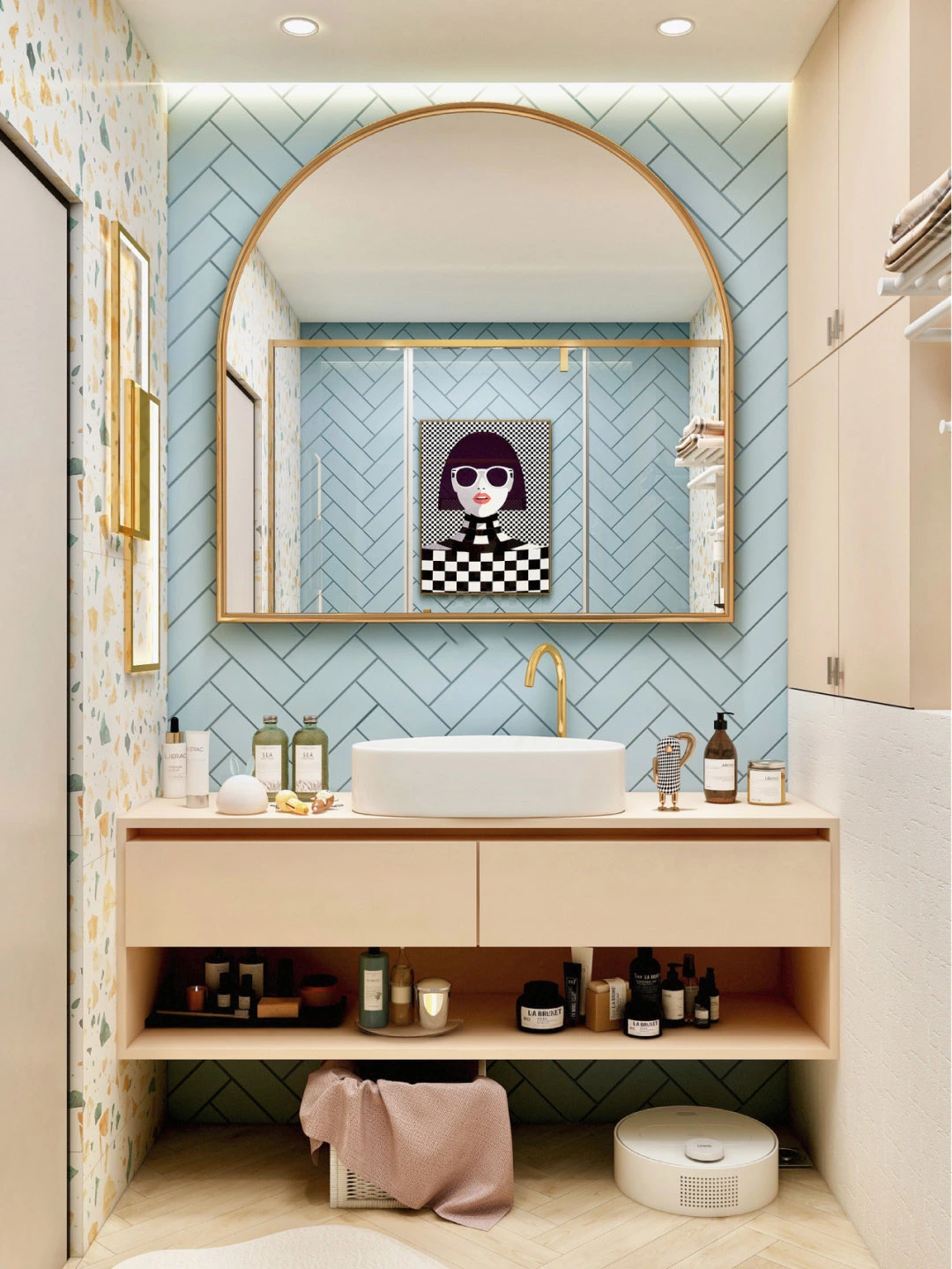 There's no mistaking that the tiles are handmade, which is what we love. Everything else is kept sleek and clean so the bathroom looks contemporary rather than rustic – no macrame hangers or cane baskets!
A back to wall smart toilet is chosen – in an ideal world I would've had a concealed in-wall cistern, but I decided that instead of spending extra money getting the wall built out I'd put it towards the fixtures and fittings that I wanted. Of course there were unforeseen expenses to take into account (common to a lot of bathroom renovations!)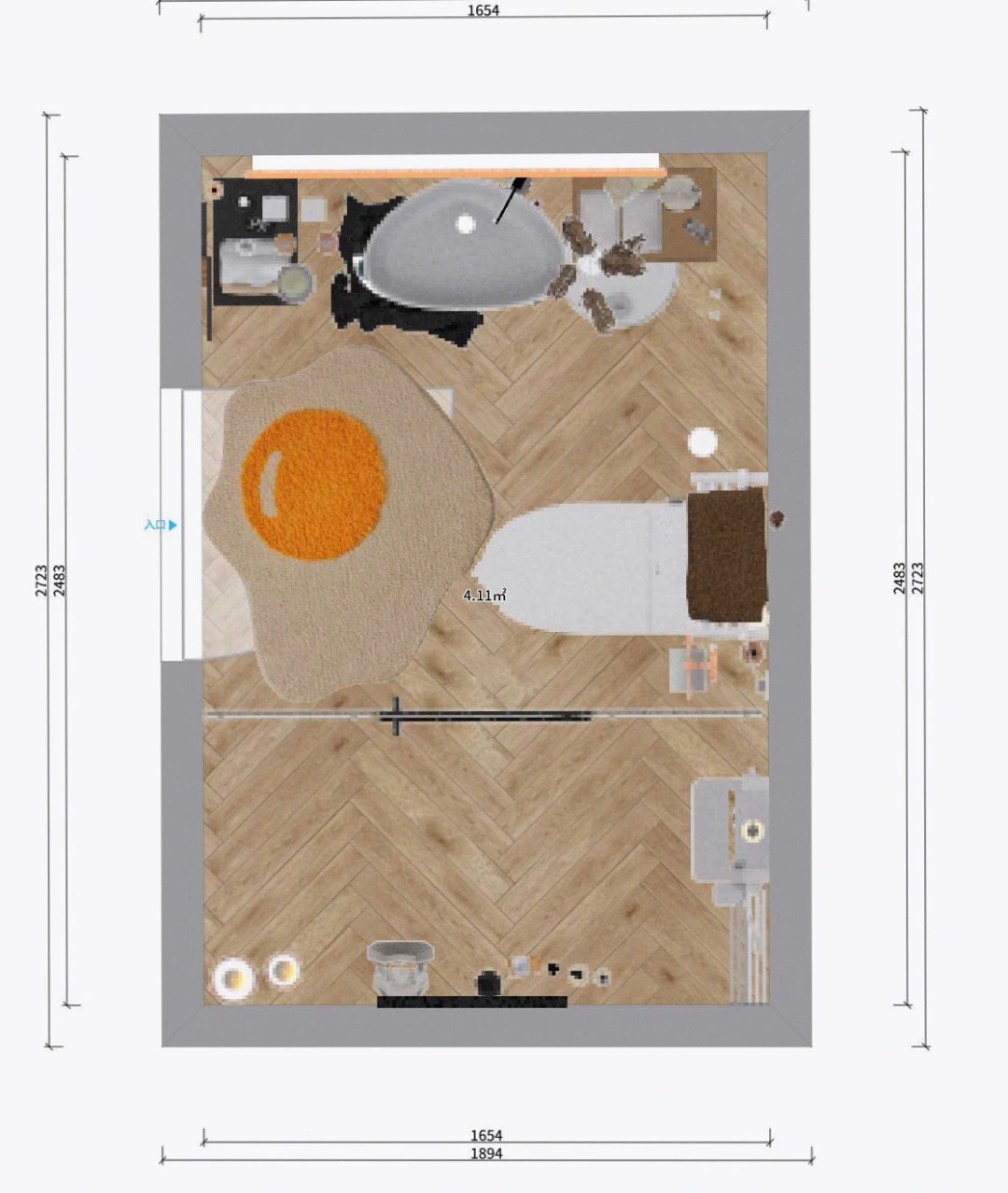 The blue tiled shower wall contrasts interestingly against the terrazzo wall and floor. All in all, the room uses middle-to-large speckled stones with muted tones in both the flooring and the backsplash, creating a unified and cohesive look throughout the space. When experimenting with this bold terrazzo, keep the rest of the features streamlined and subtle, like the  modern bathroom vanity and so on.
 
If you are interested in bathrooms of other styles, please check articles below.
Cute Pink Bathroom Decor Ideas
Attractive Blue Bathroom to Try at Home
Popular Small Victorian Bathroom Design Idea