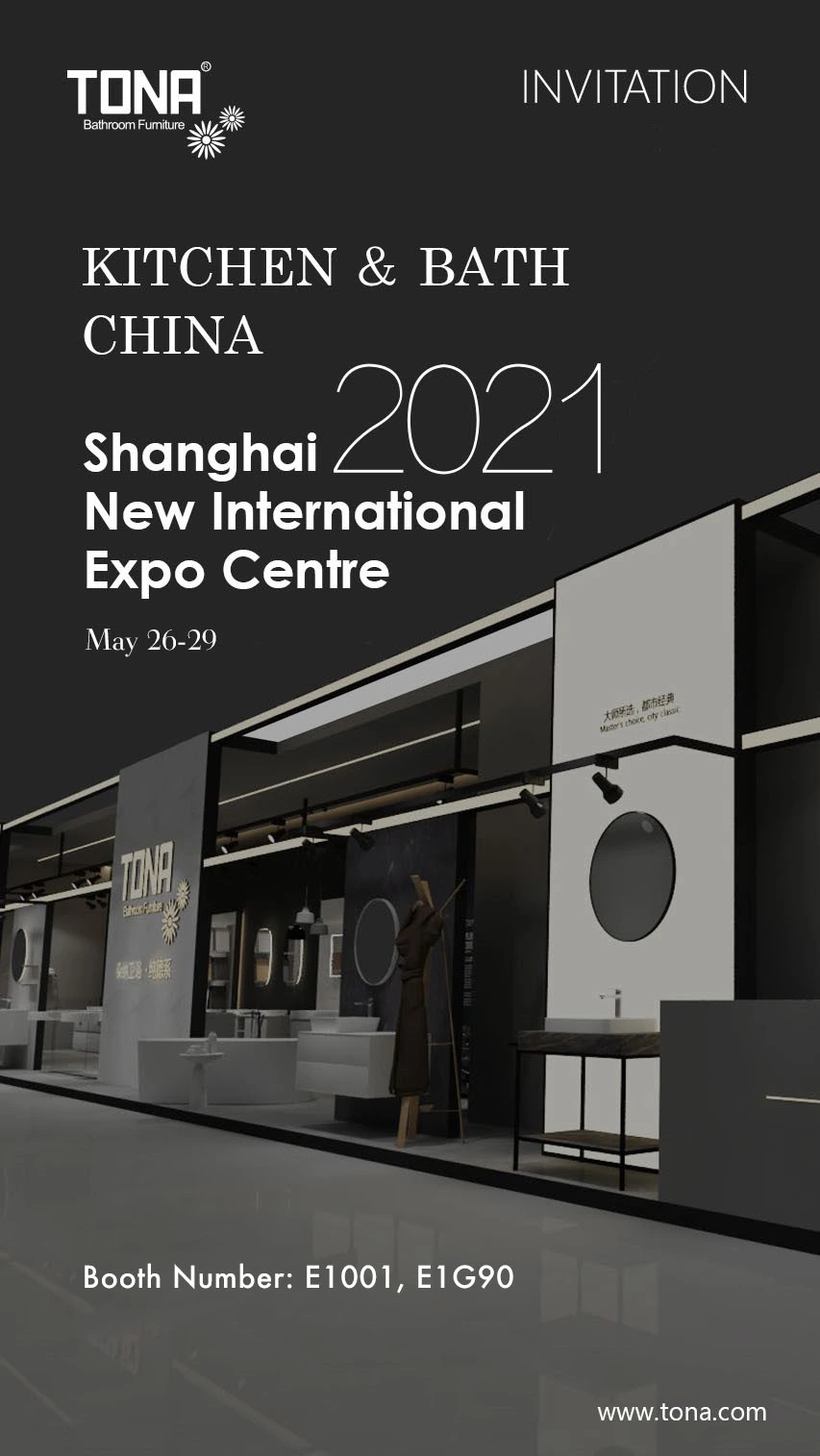 We are pleased to announce that Tona will participate in the 26th Kitchen & Bath China 2021 trade fair during May 26-29. The fair will be held at Shanghai New International Expo Centre (SNIEC), 2345 Long Yang Road, Pudong Area, Shanghai, 201204, China. Tona's booth number is E1001, E1G90.
(Tip: You can save the poster above to your phone or computer so you won't forget.)
For some of you who are not familiar with Kitchen & Bath China (KBC) trade fair, here is an introduction for you.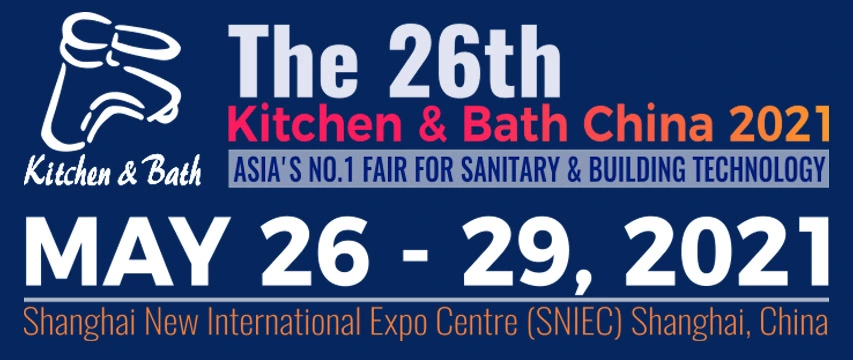 KBC is Asia's leading trade fair for Kitchen & Bath. KBC has been a powerful and Asia's most influential trade show that provided opportunities to many interested in latest trends in Built-in Kitchens, Kitchen Furniture, Sanitary Equipment, Valves and Fittings, since 1994.

Over 5,662 exhibitors, including market leaders from China and abroad, will launch their latest products, technologies and solutions onto the world market at KBC 2021.
For four days, international trade visitors from the retail trade, end-users, decision-makers, importing and exporting companies, designers, engineers, architects meet at SNIEC fully-booked up Shanghai New International Expo Centre, which is around 200,000 square metres. The largest group of visitors at KBC is the kitchen, bath, sanitation, heating and air-conditioning installation.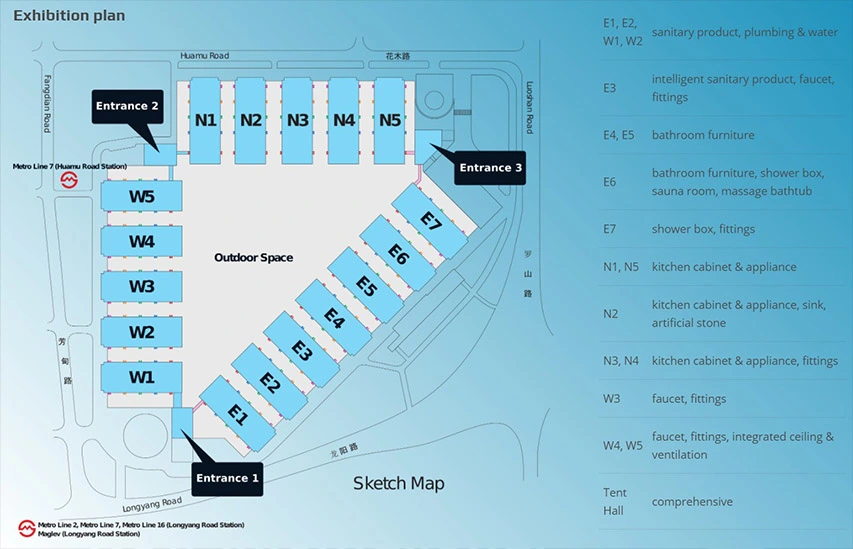 Here are some official KBC guides and resources for your reference.
The Advantages of Direct Contacts during Trade Fairs
We, Tona, will present our new and popular sanitary ware on the show. And great news, we have set up a factory in Indonesia, intending to lower the cost and offer customers more competitive bathroom furniture.
For some of you who don't know us very well. Here are some introductions. TONA is an international sanitary ware brand which advocates advanced sanitary ware culture and is known for its superb German craftsmanship and unique cutting-edge design.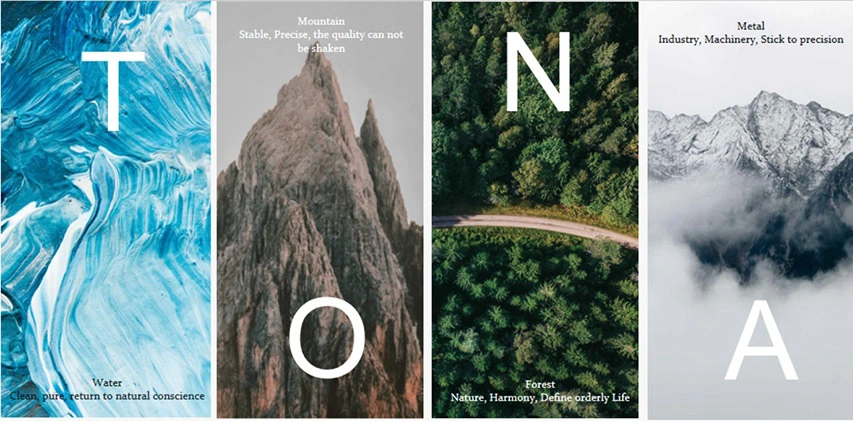 TONA's design is inspired by the natural elements, pursuing the design concept of "Less is more". The brand logo of the European daisy, which has a fresh temperament, and exquisiteness, reflects the brand's vigor and vitality.
Our decade-long record as a manufacturer of German-style bathroom furniture has taught us how to excel in precision and purity. In TONA, we applied our passion for quality to the sophisticated minimalism of today's global lifestyle, to create impeccable and peaceful grooming spaces that perfectly blend rigor and nature. Its high-quality craftsmanship and top-level accessories have made the product outstanding artworks.
At present, TONA has spread its business to more than 100 countries and regions around the world. We have exhibition halls in Los Angeles, USA, and brand stores in Munich, Frankfurt, Milan, Shanghai, Hangzhou and other cities around the world. TONA meets people's imagination of fashionable household products with modern minimalist cutting-edge design and new materials, providing customers with a tranquil and enjoyable space where products' quality and design are perfectly integrated.
We look forward to seeing you at the fair!