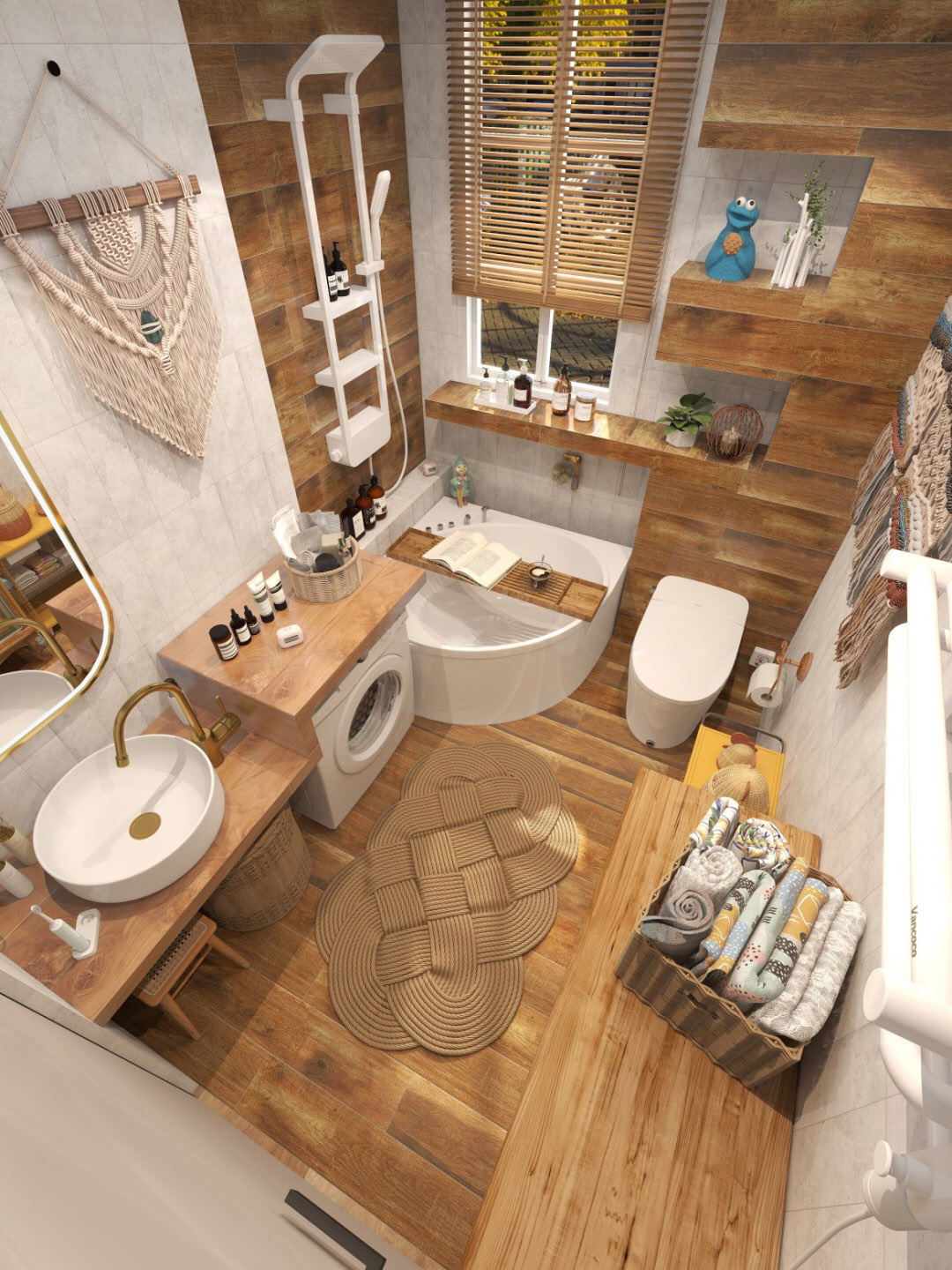 Wood is an amazing material as it's eco-friendly, rich-looking, brings coziness and warmth to any space. But can it be used in bathroom design, in a space where there's no wood usually as water spoils it. But with modern waterproof coats everything is possible! Have a look how the designer uses this material for bathroom décor.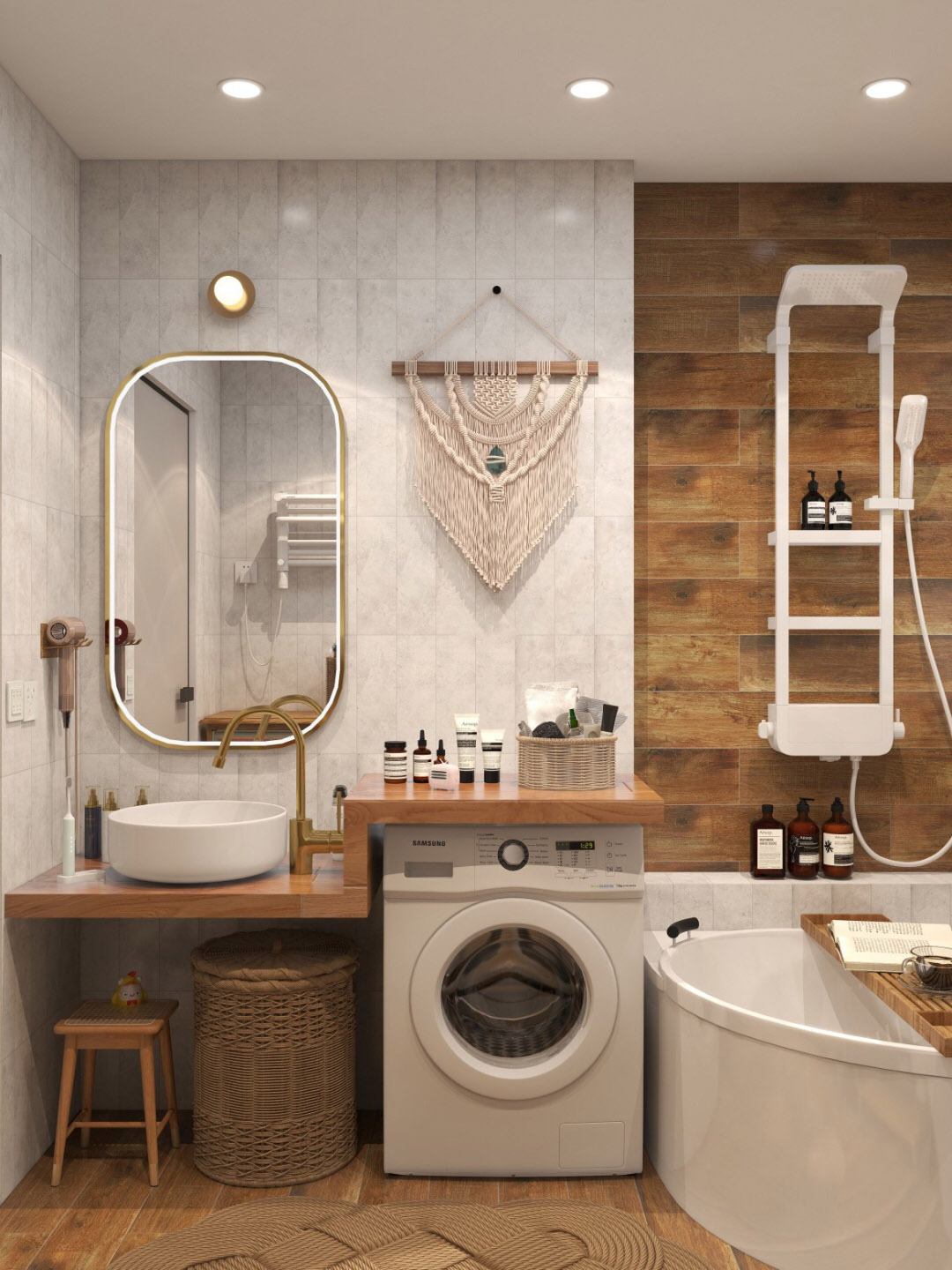 First of all, it's fashionable wooden bathroom furniture – countertop and cabinet – they look really relaxing, SPA-like and luxurious. Wooden panels are also used for floors and wall décor – it makes the atmosphere so cozy!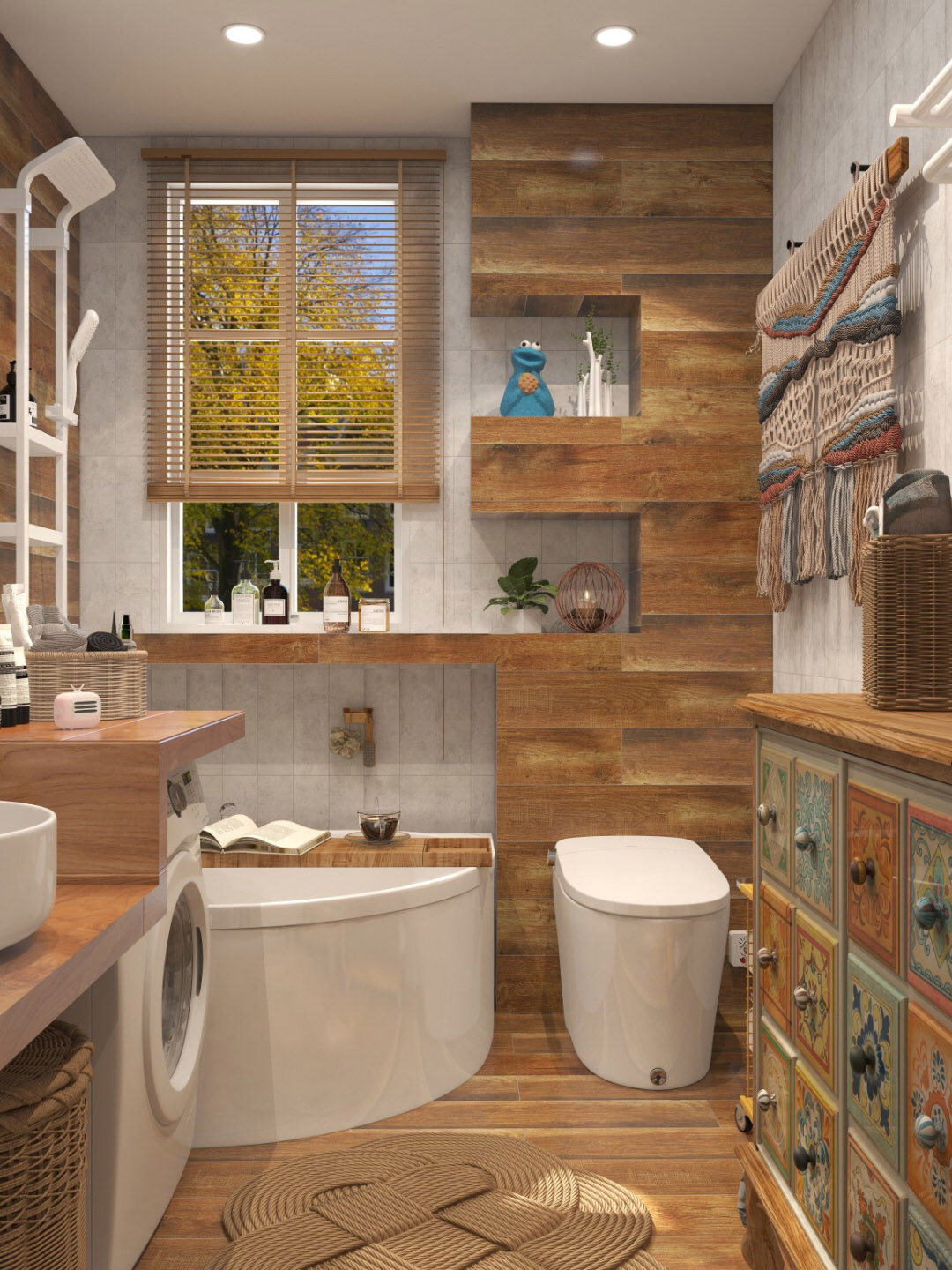 Wooden bathroom may look traditional most of the time, but this one, this one is definitely an elegant and luxurious themed bathroom, with all the accessories and fixtures.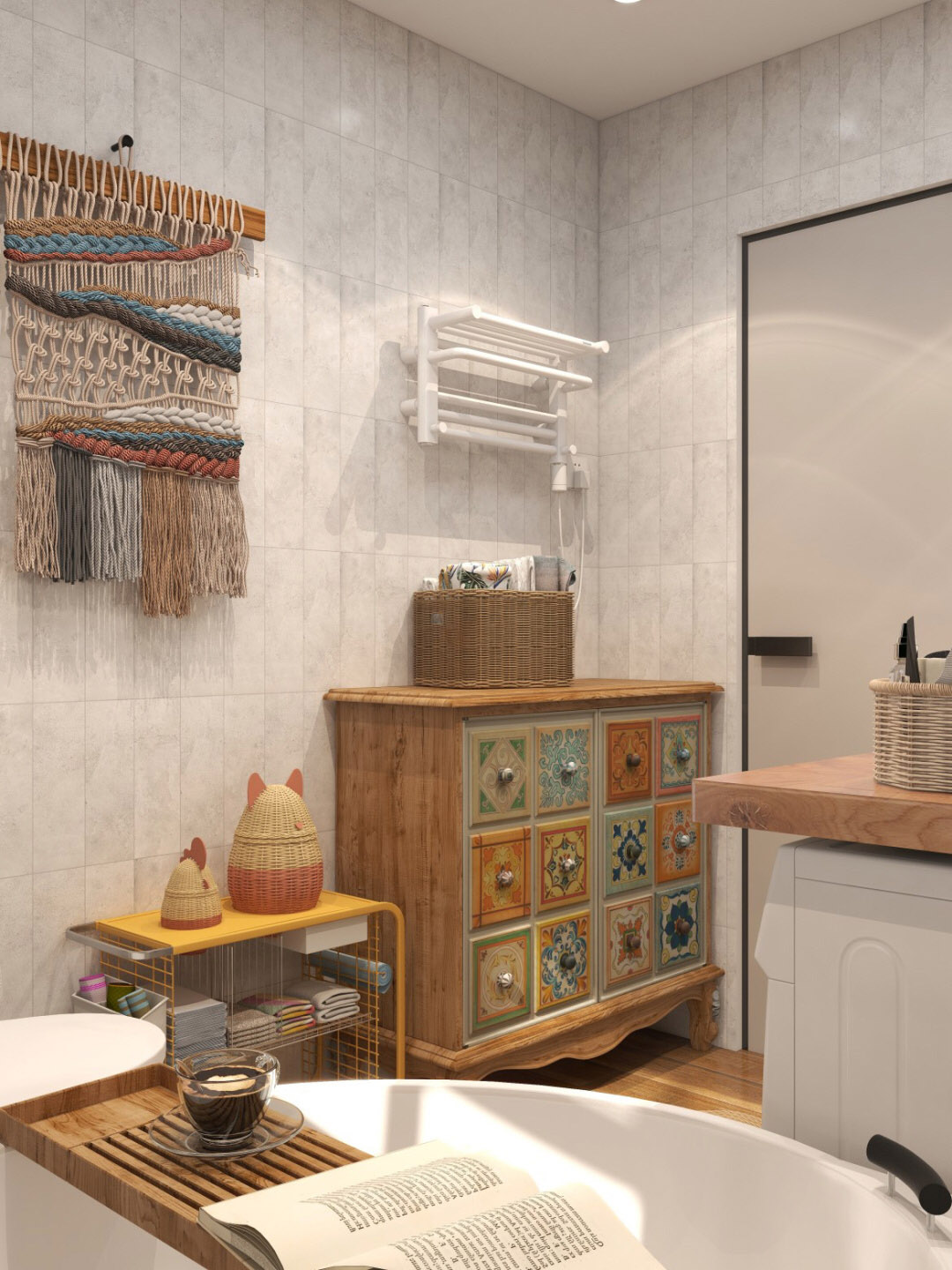 Nowadays, the bathroom is supposed to be more than the cleaning utilitarian room of the house. Its purpose should transcend the basic needs and extend to the relaxation zone, a space where time melts, problems and concerns can not enter and where the supreme goal is the total pause of the body and mind.
Just look at the natural design line, where textures colors materials blend in in a harmonious composition. Use stone, recycled wood, white textures, rocks that exude nature and life. Combinations like this will ensure great results, favoring the odds of an incredible serene experience.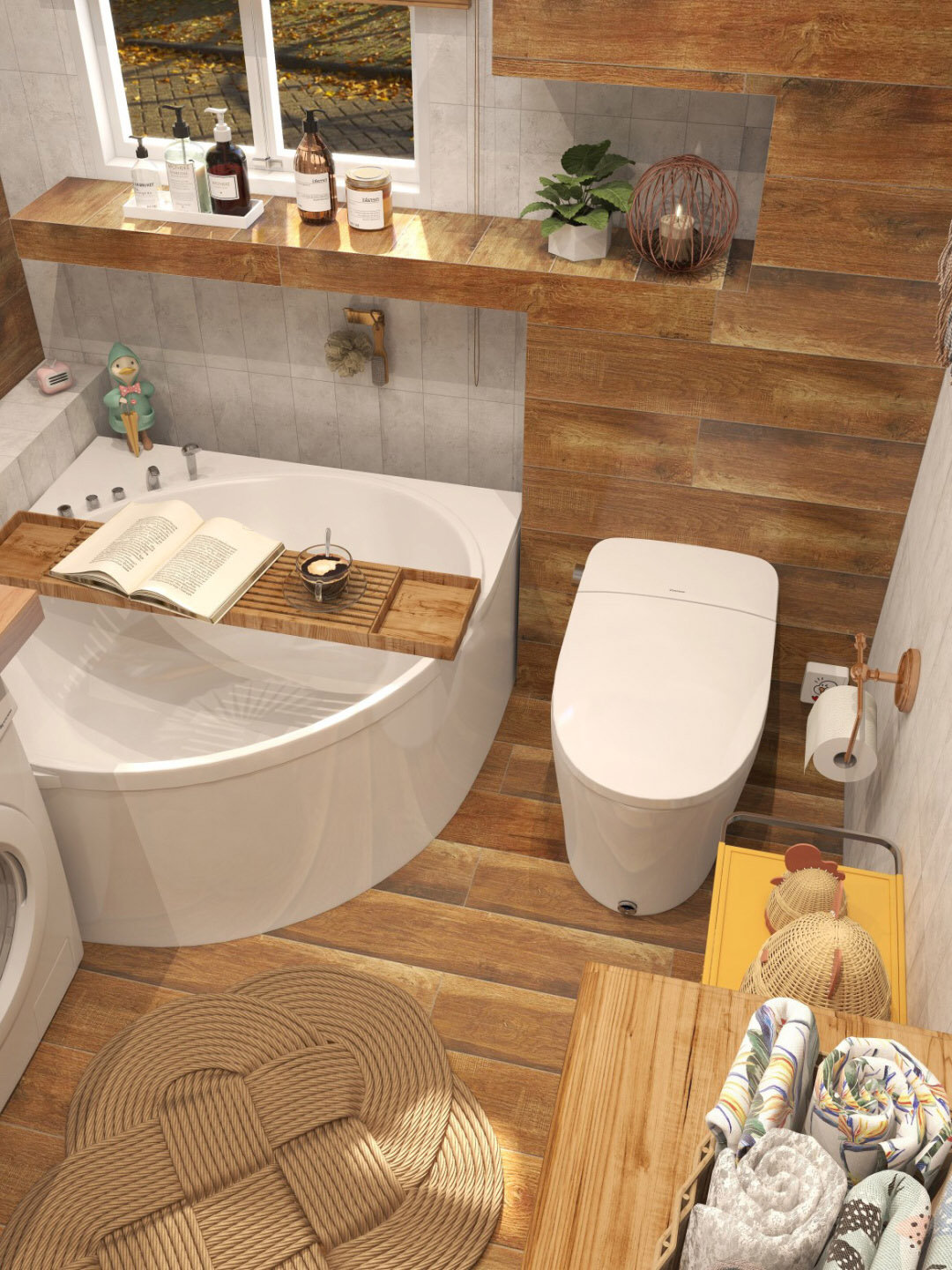 There are many ways and styles one can decorate a bathroom. If you already have a wooden bathroom and you wish to upgrade your bathroom to make it look more modern, you could discover some ideas by just looking at the images of the bathroom here. We'd be glad if we could be helpful.
If you are interested in bathrooms of other styles, please check the articles below.
Colorful Modern-style Bathroom Decor
Gorgeous Mint Green Bathroom Idea