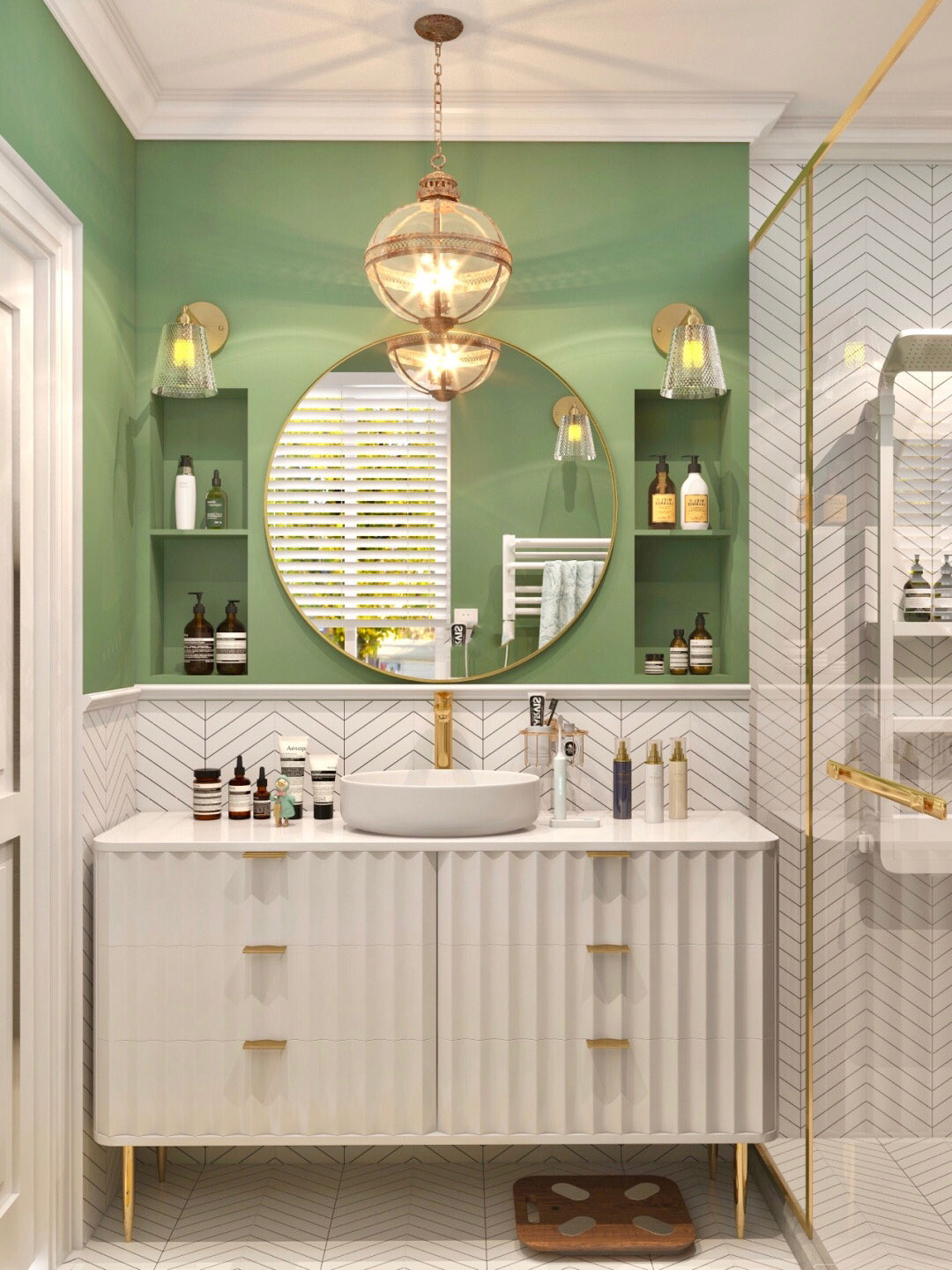 Green probably isn't top of your potential bathroom colours list, but hear us out. If you're willing to look past the kitsch green bathrooms of the forties and fifties, you'll find a bold and rewarding colour that lends itself to all manner of bathroom designs.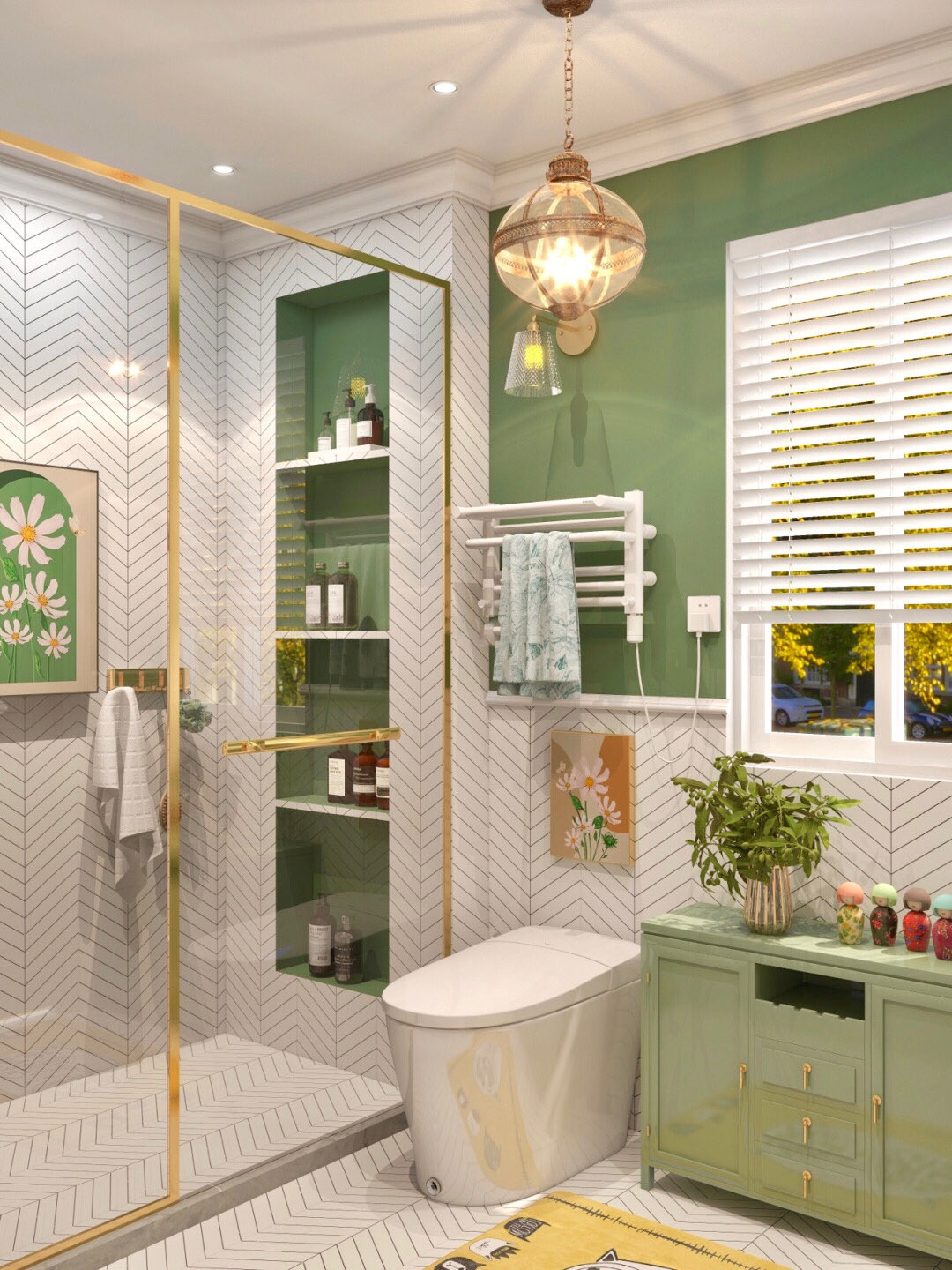 Green is actually a fantastic color to use when decorating, bringing a clean, outdoorsy feeling to whichever room you use it in. The color green has been noted by psychologists to provide a general calming effect on the people who observe it, making it a subtle way to help bring peace to your home.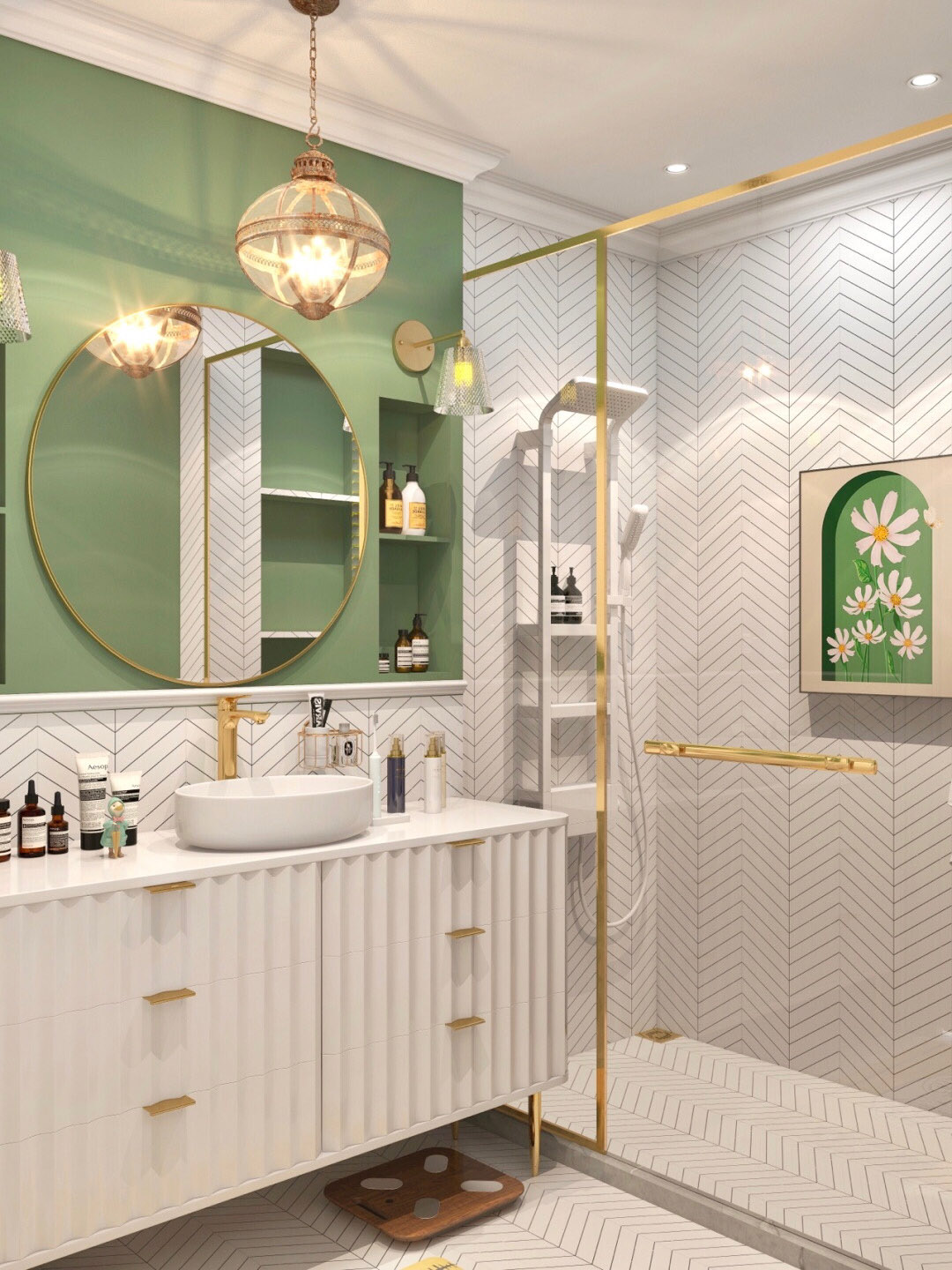 Rich jade, bold lime, and fresh shades straight out of Mother Nature's palette can bring any atmosphere or energy to the space. Combine these with white, and you have a confident colour scheme that can perform in any setting.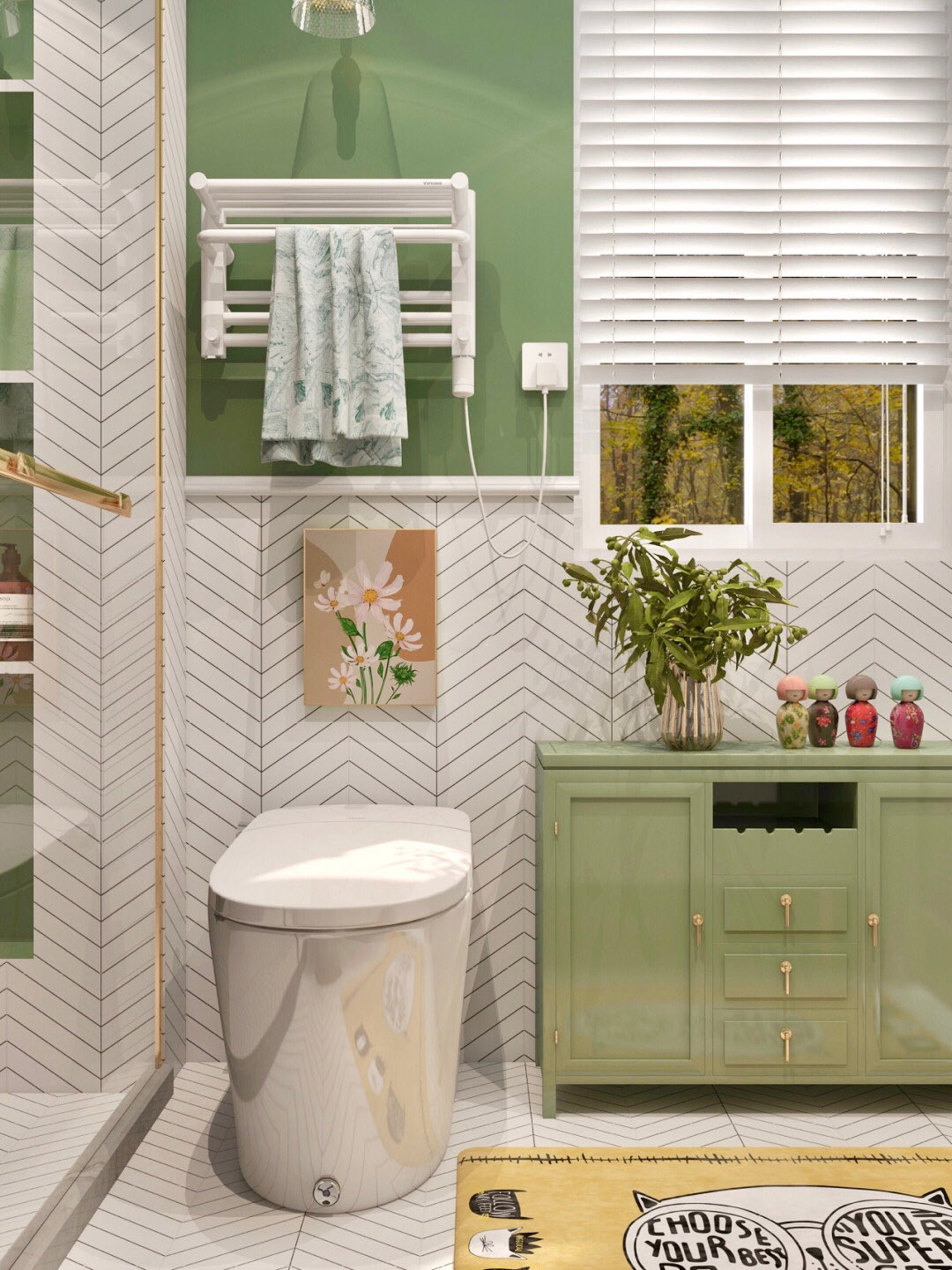 The pale green cabinet can be used to inject a hint of colour into a bathroom design that doesn't need to rely on boldness. Soft colour is offset with striking white, and several lights dance around the whole room to really bring it to life.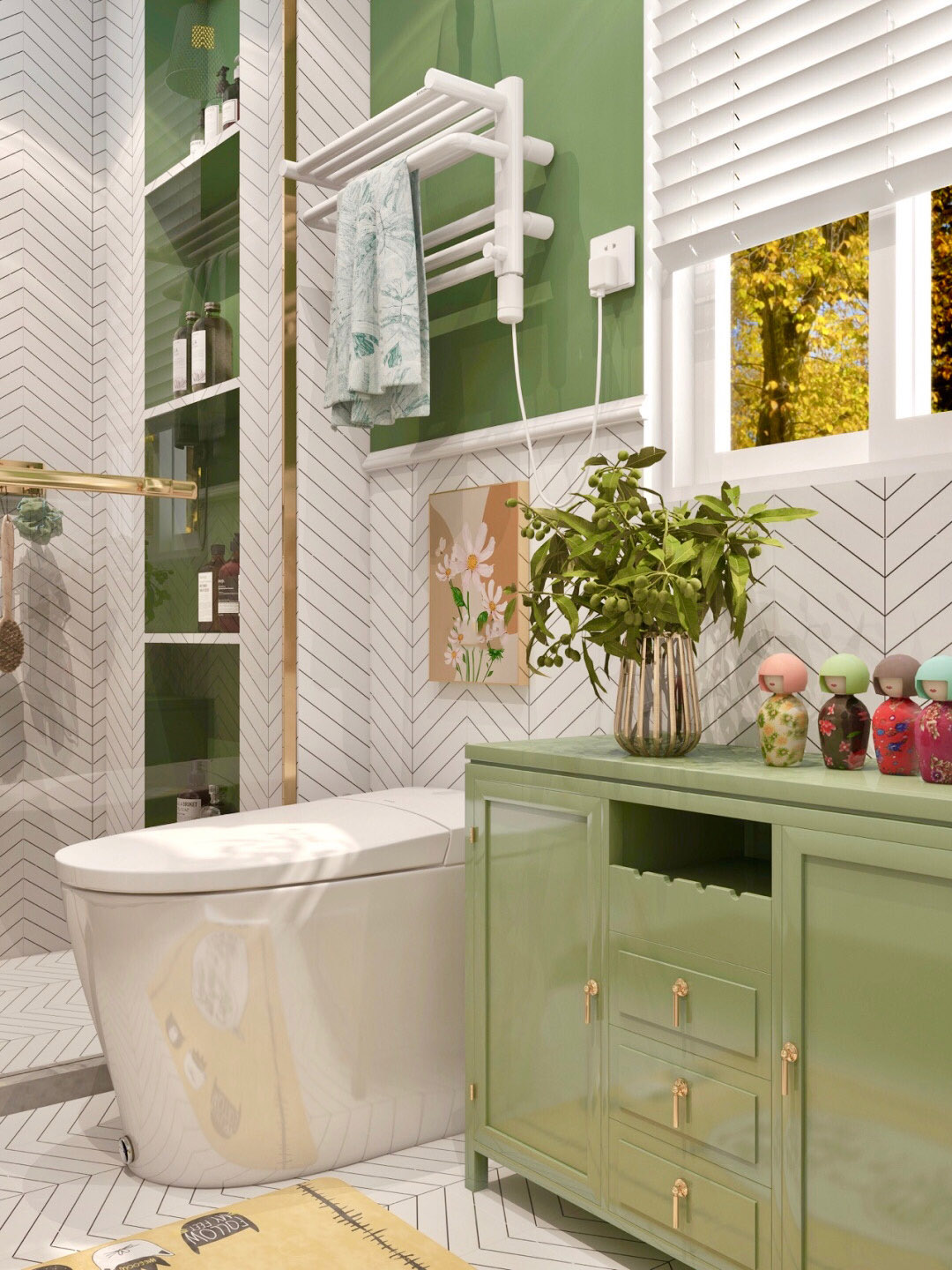 Some may say white is more dominant than green in this room, with green used for accents rather than as an equal element of the colour scheme. Note how just a few elements in green – cabinets, half-walls, shelves – is enough for the colour to assert itself. This bathroom shows the modern end of the sage green and white bathroom ideas spectrum.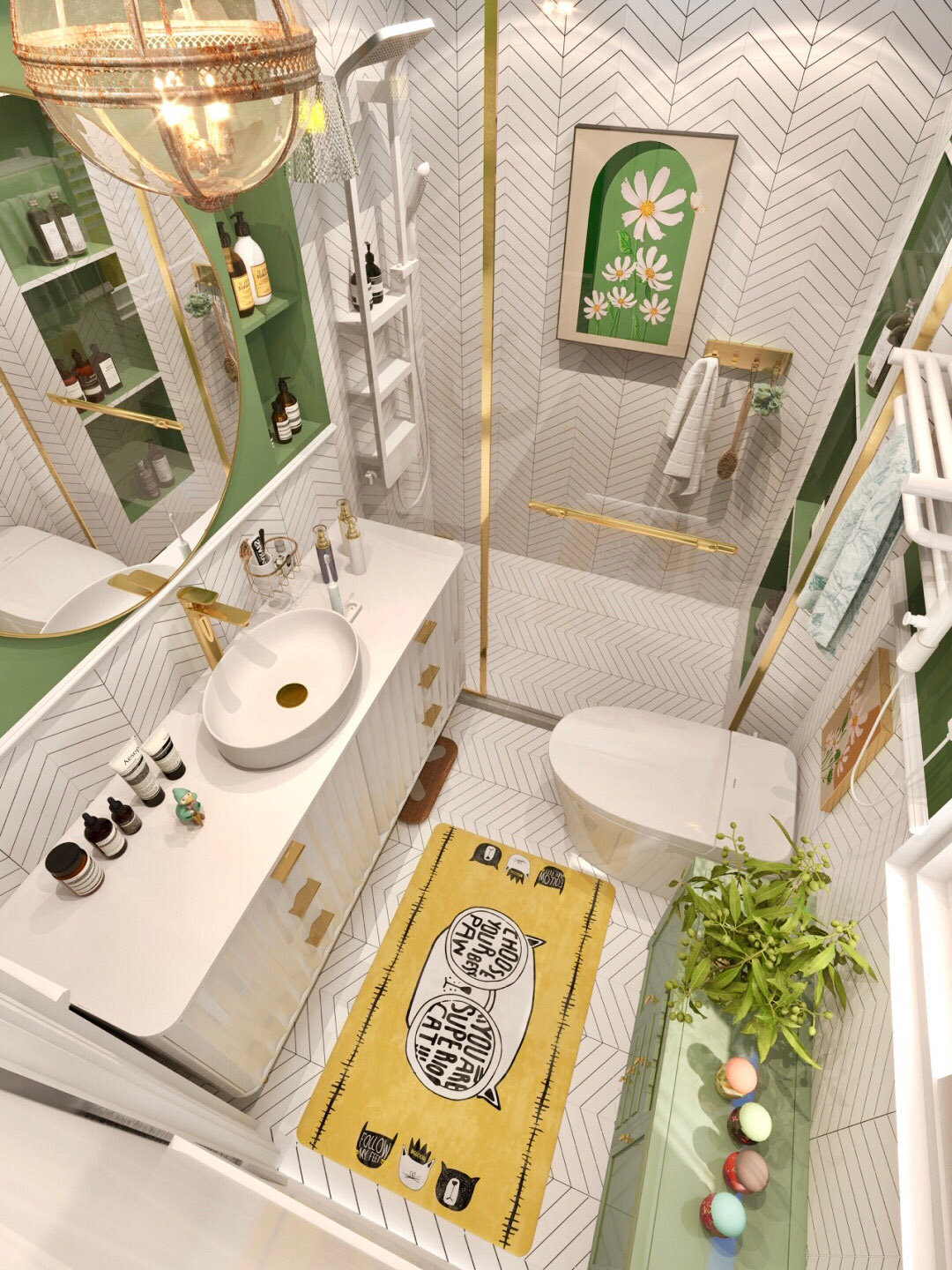 If you are interested in bathrooms of other styles, please check articles below.
Timeless Duo: Small Bathroom in Blue & White
Chic Bathroom With Floor-To-Ceiling Cubbies