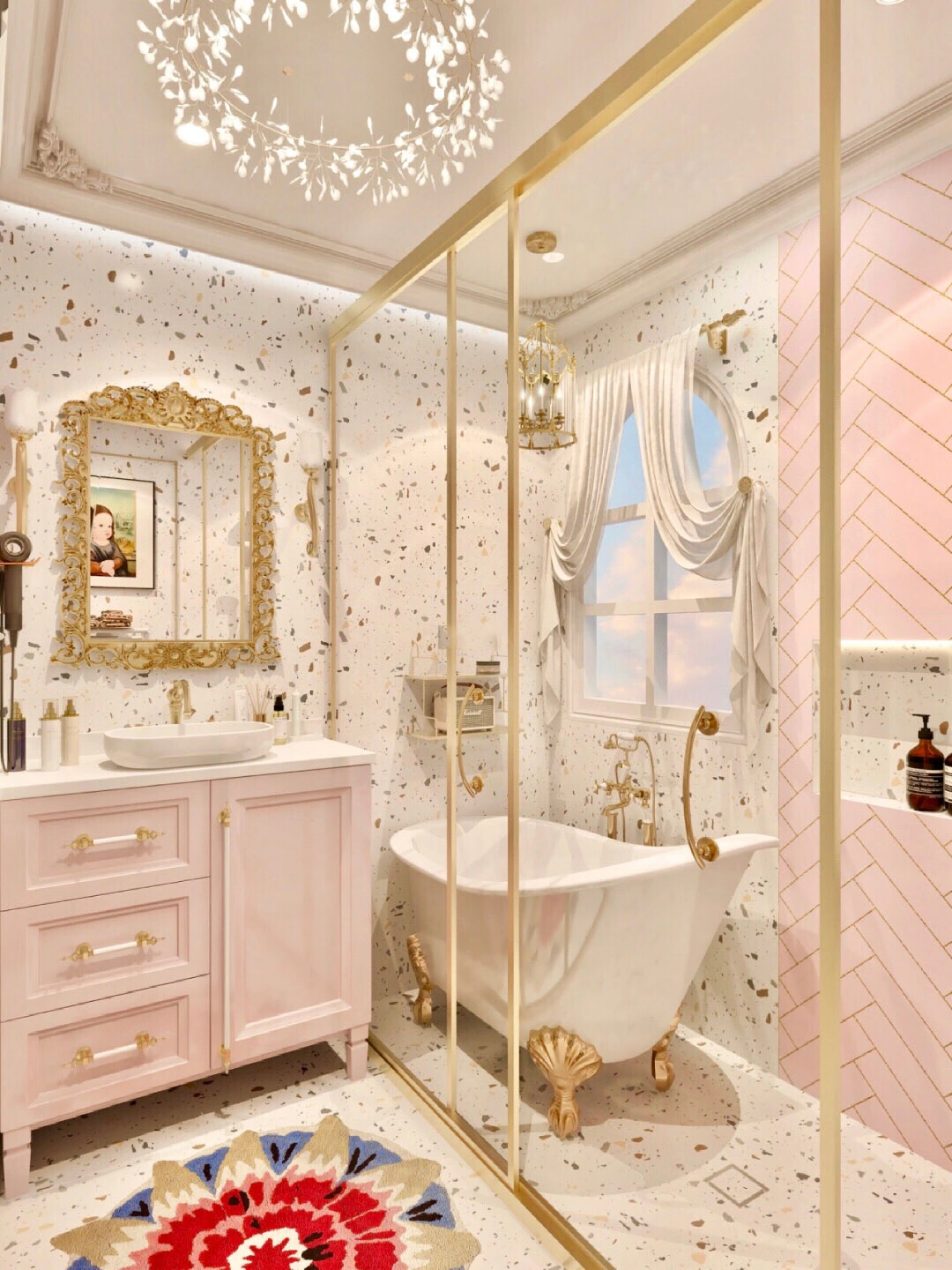 Though it is only 3 square meters, this French style bathroom can also make a bold statement at home. It fits all the characteristics of the fantasy of French retro style decoration, elegant and luxurious. Of course, the French-style retro bathtubs cannot be missed. There is also shower in the room, which makes the bath very practical. Besides, the light pink and white color can really enlighten your mood in the morning, readying you to embrace the brand new day.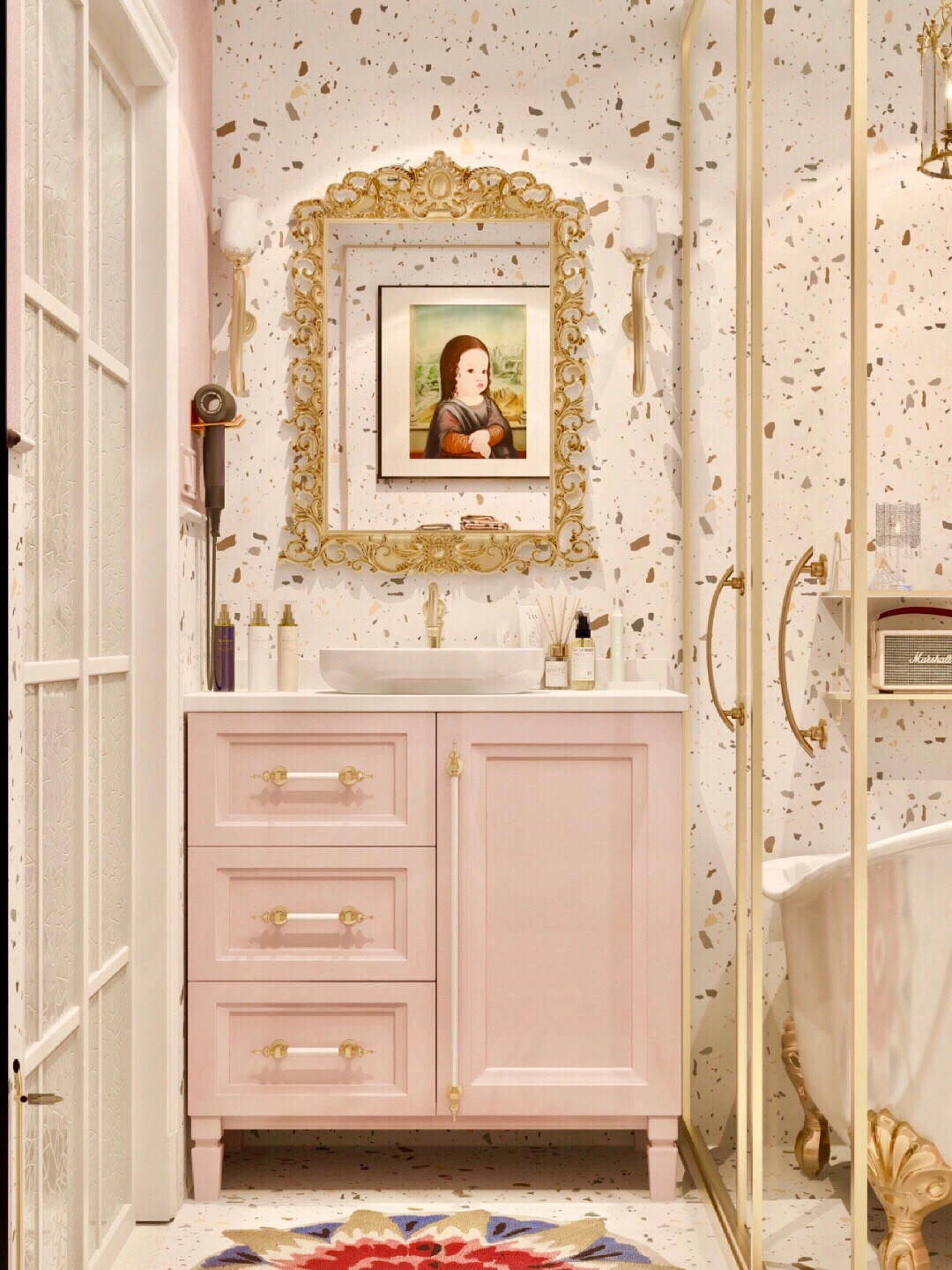 The separation of wet and dry zones, even in a small bathroom, is still very important. The carved chaise longue bathtub and the shower are installed in a separate wet space, which is rectangular, an ideal shape for wet & dry separation. Because the glass wall is transparent, the separation is subtle and does not look invasive.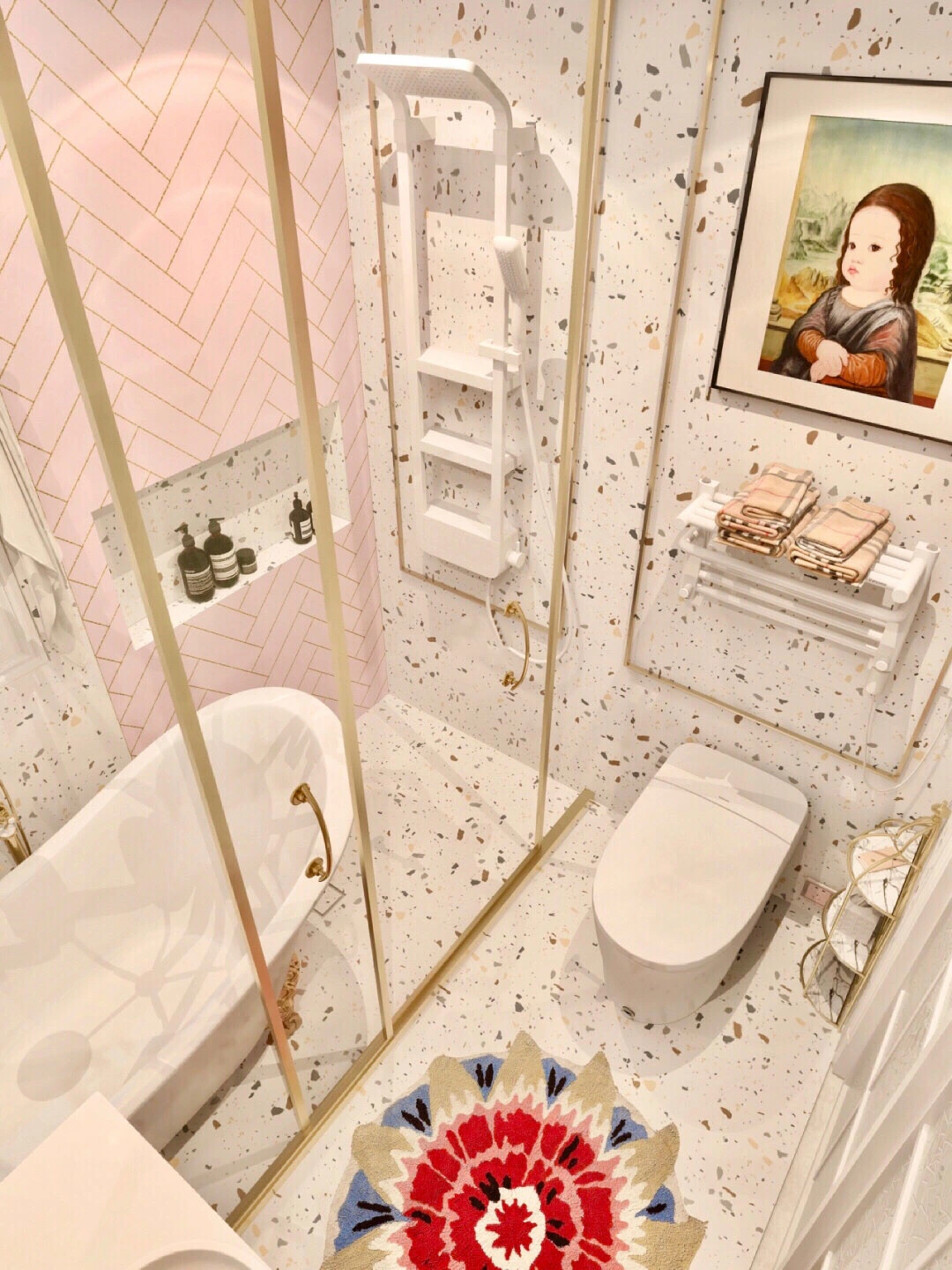 There is not much space in the dry area, but enough to put a simple freestanding bathroom cabinet and a minimalist smart toilet. This smart toilet has all the necessary functions. Just you use the toilet once, you'll fall in love with it.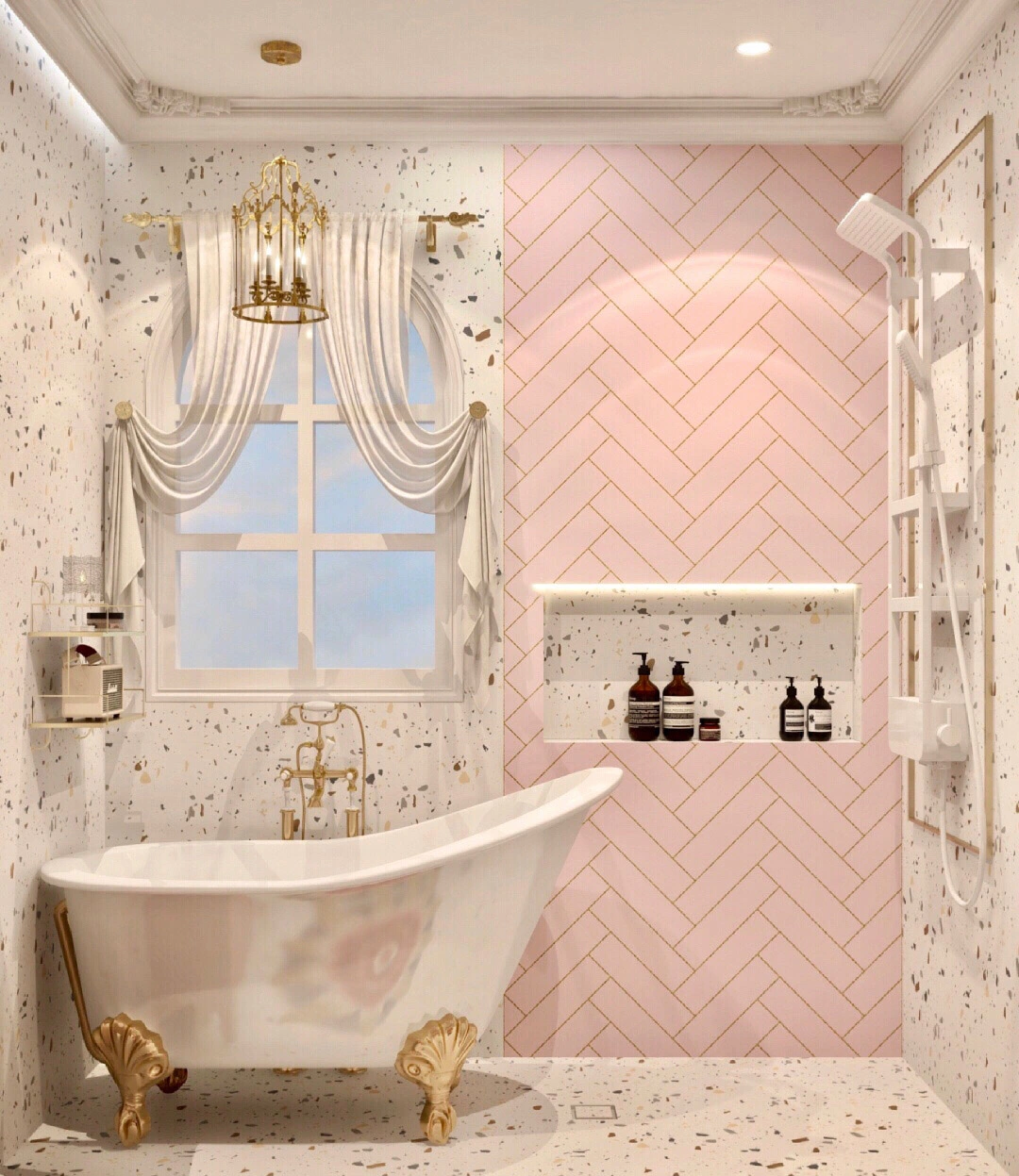 The electric heated towel rack, which is right above the toilet, makes very good use of the space. With the towel warmer, you never need to dread getting out of the shower again. Imagine that you step out of the shower and wrap yourself with a warm towel, which feels like you are back in the womb of your mother.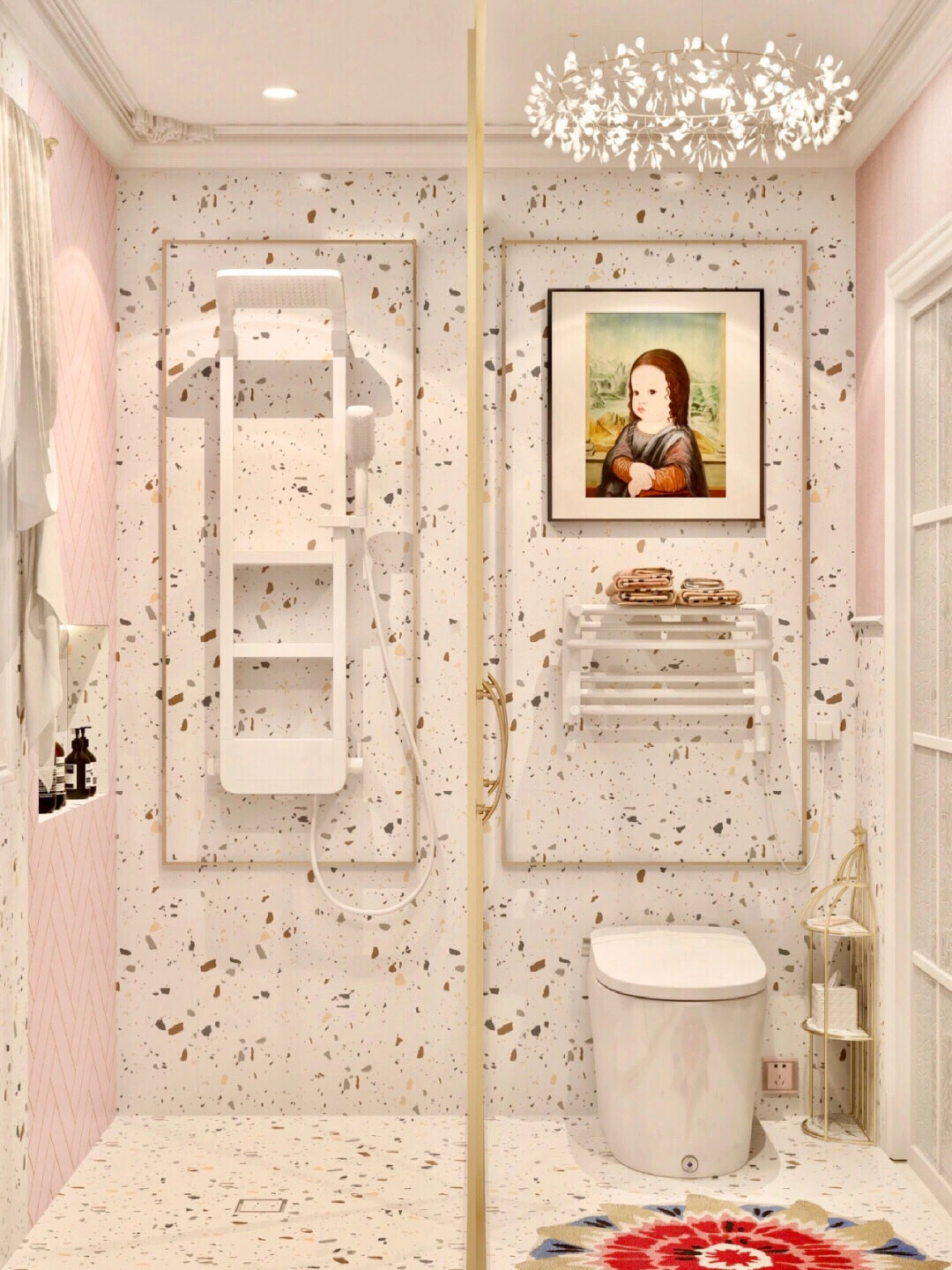 When planning the layout of the bathroom, you need to reserve space for the sockets for the smart toilet and the electric towel warmer. If you forgot about the socket, then the electric lines will be exposed, which will destroy the aesthetics of the room.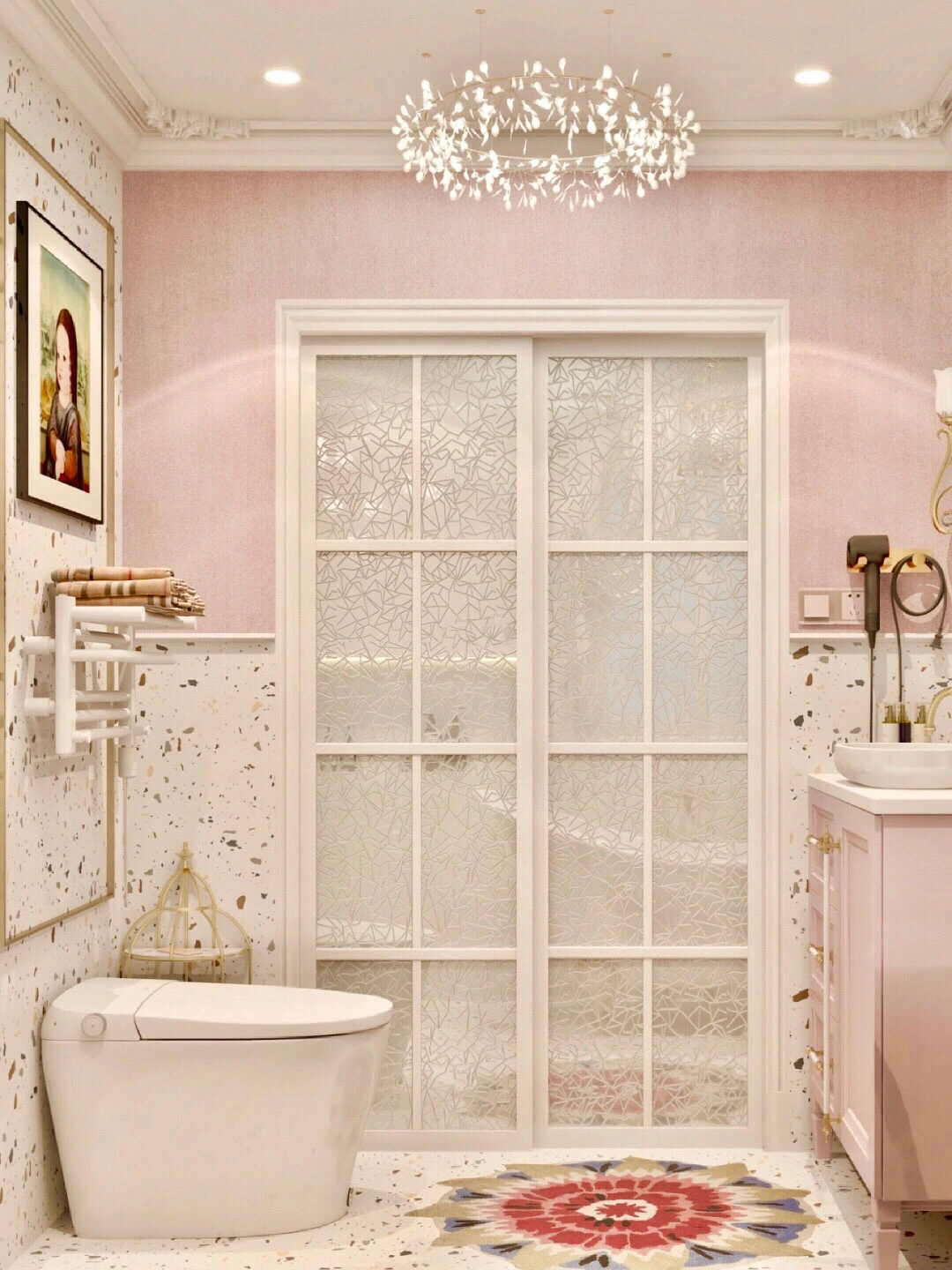 The bathroom has beautiful white fresh terrazzo-based tiles, and then pink embellishments. The wall of the shower room niche is pasted with pink tiles, and there is a pink bathroom cabinet in the dry area. These two pink embellishments are freshing and appealing to girls.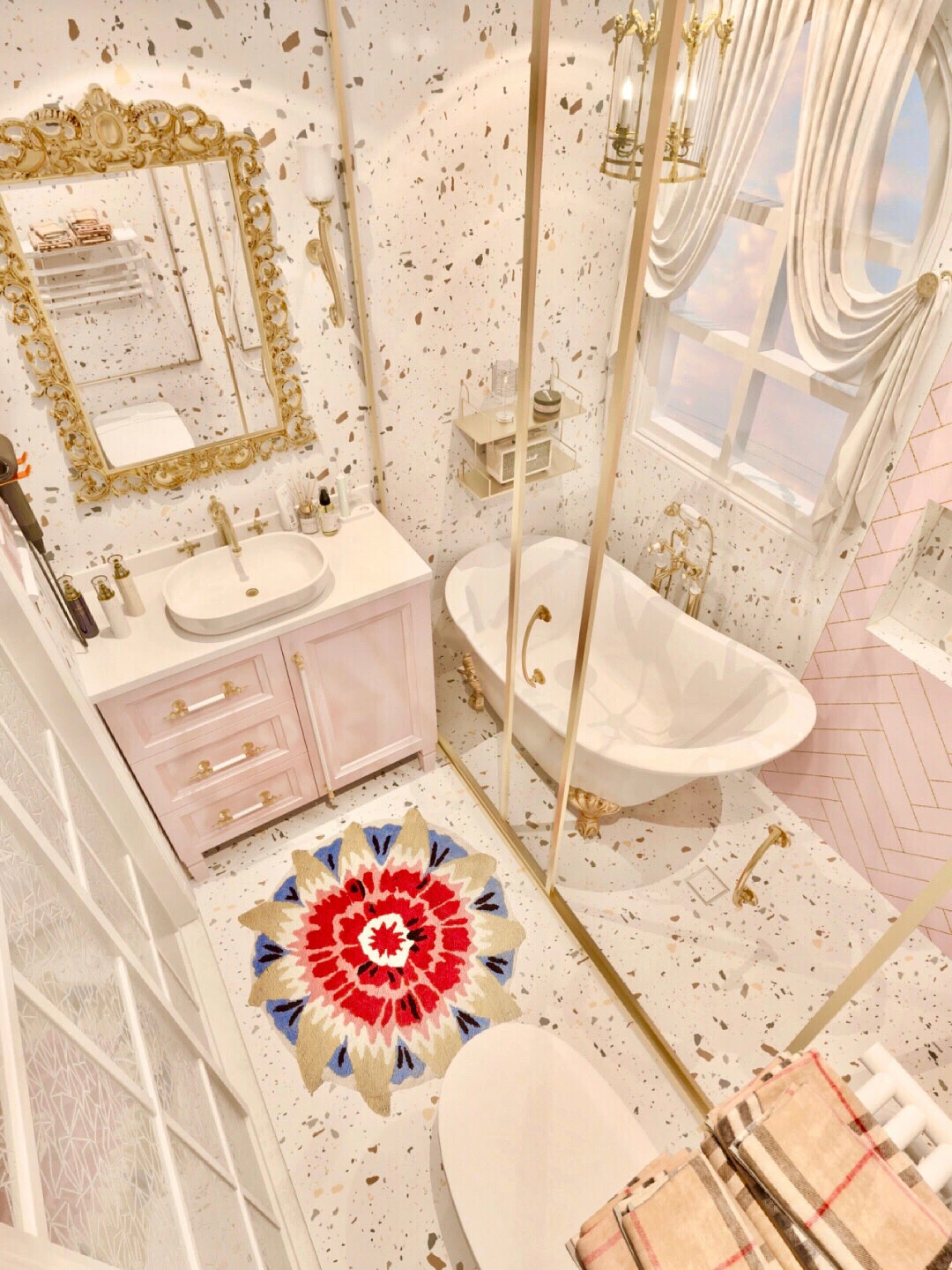 The separate bathtub, sitting in the corner, affords a great view of the outside busy city. The shower with the shelf is really useful for storing bath essentials.
It goes without saying that Paris is always a good idea when it comes to booking a trip, but it can also be a fab idea when it comes to decorating the bath. You CAN bring romance to your home.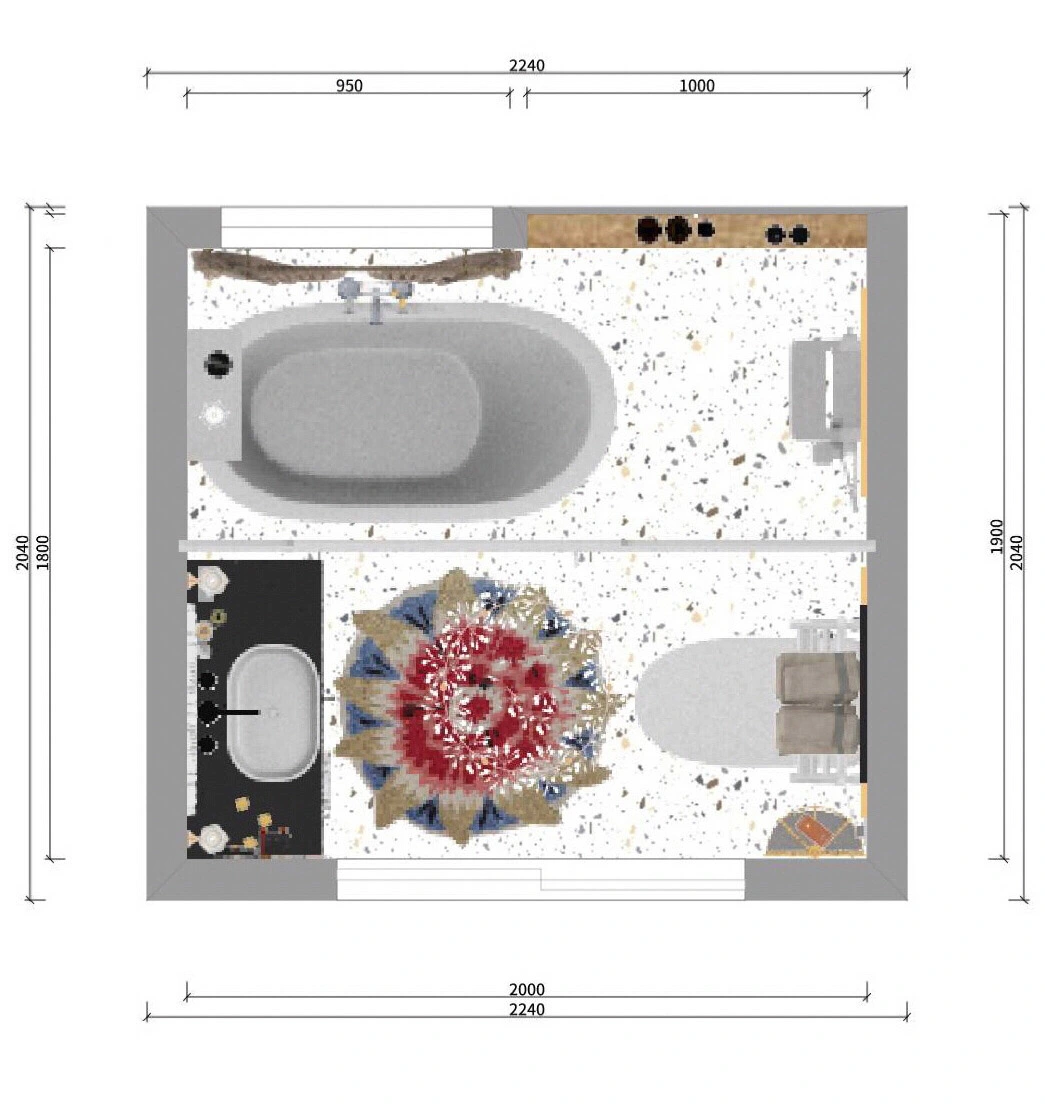 Recommended soft decoration:
Smart toilet
Electric heated towel rack
Shower with shelf
Chandelier
Fun Mona Lisa illustration
Carved chaise longue bathtub
Light luxury powder bathroom cabinet
Carved bathroom mirror
If you are interested in macaron color bathroom, you can check this article,
Living in a Fairytale with This Macaron Color Bathroom.