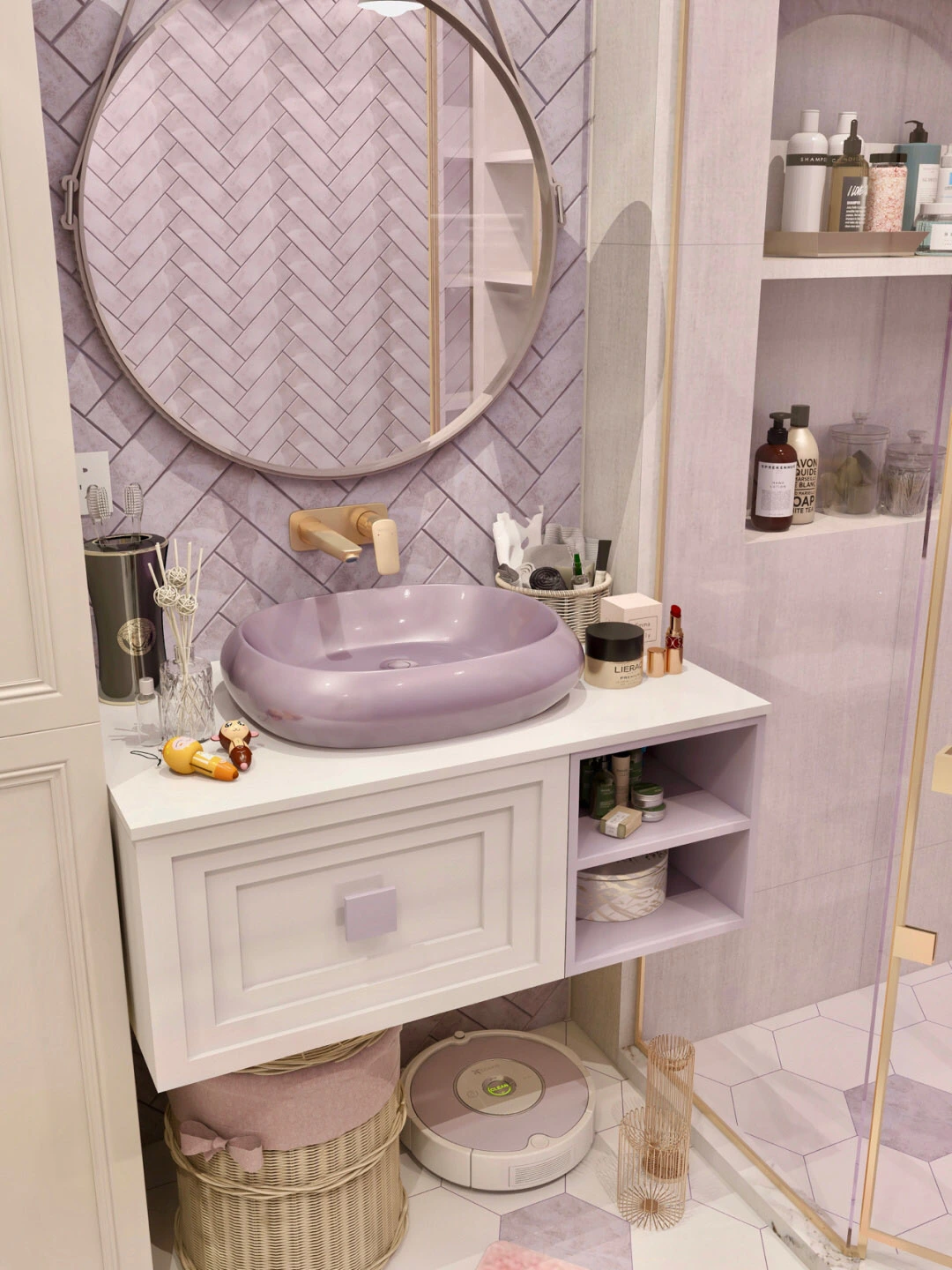 The purple color is really eye-catching. Gentle, dreamy and beautiful. I'm sure you will feel amazed when you open the bathroom door and see the inside for the first time. The white shower against the purple background wall looks so refreshing.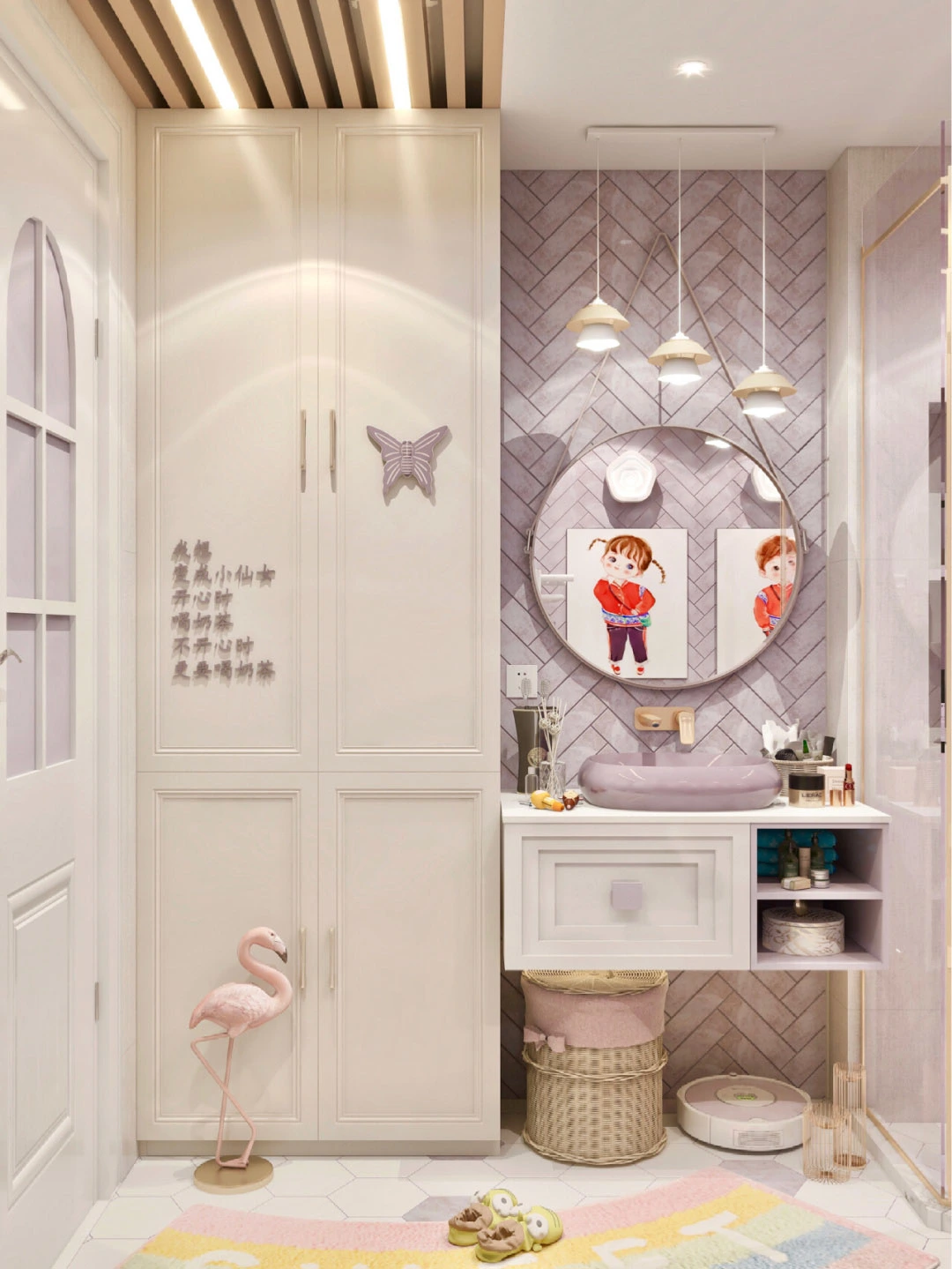 I wouldn't be surprised if you fall in love with the shower that has a wall-hung shelf for storing bathroom essentials. Now that you've seen it, you'd be itching to have it. Because it is wall mounted, it doesn't take much space. And it is practical because it has several shelves. The shape of the shower head is very Nordic, full of INS style. So it is a no-brainer to possess it.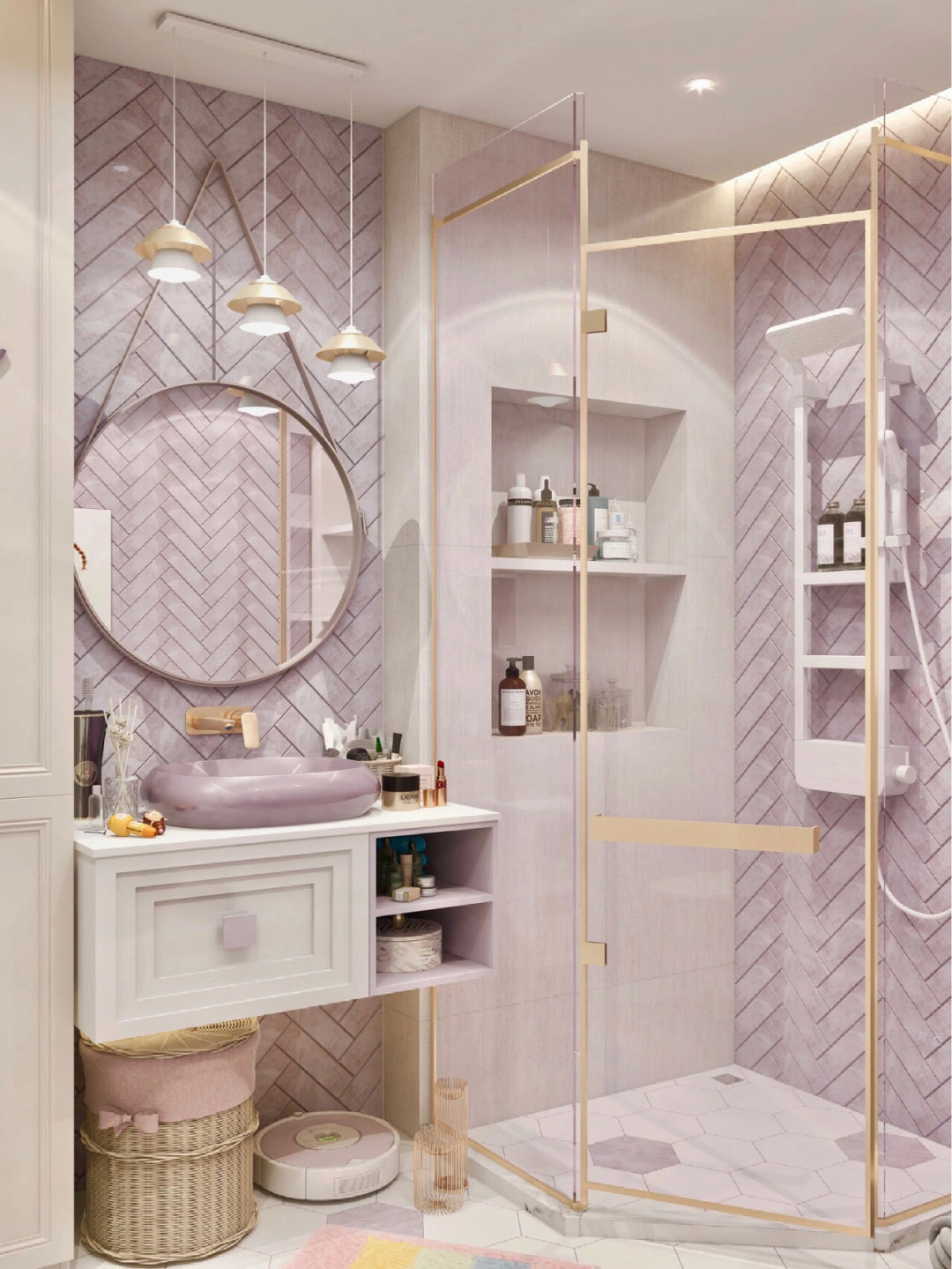 Again, the white shower against the purple wall is just so beautiful. If you think about it, if you change the shower to a black one, it won't fit well. Think about it, black would look abrupt and invasive.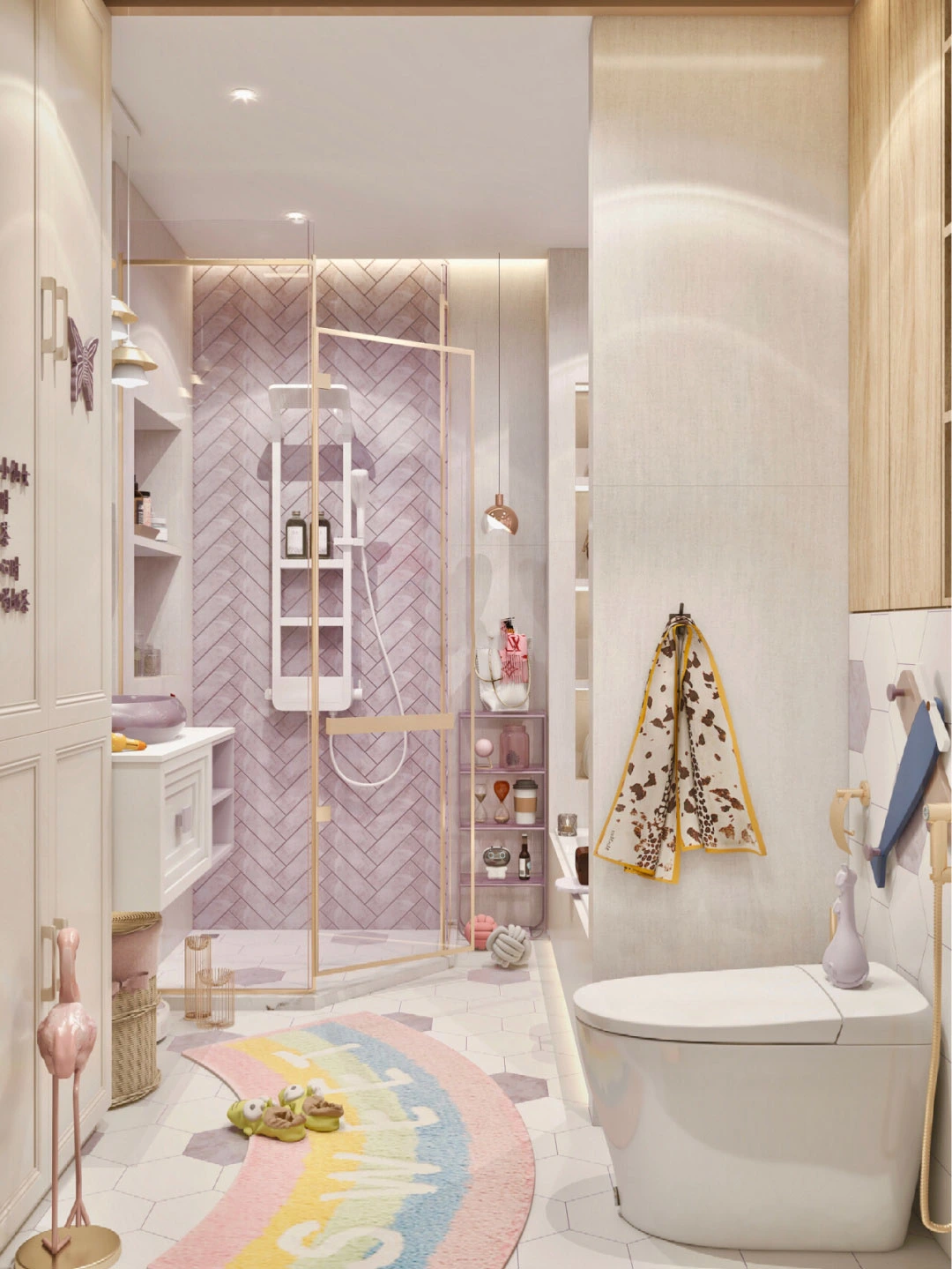 And the workmanship of the shower is also very good. The piano paint process does not seem to be cheap to the touch, it has a texture.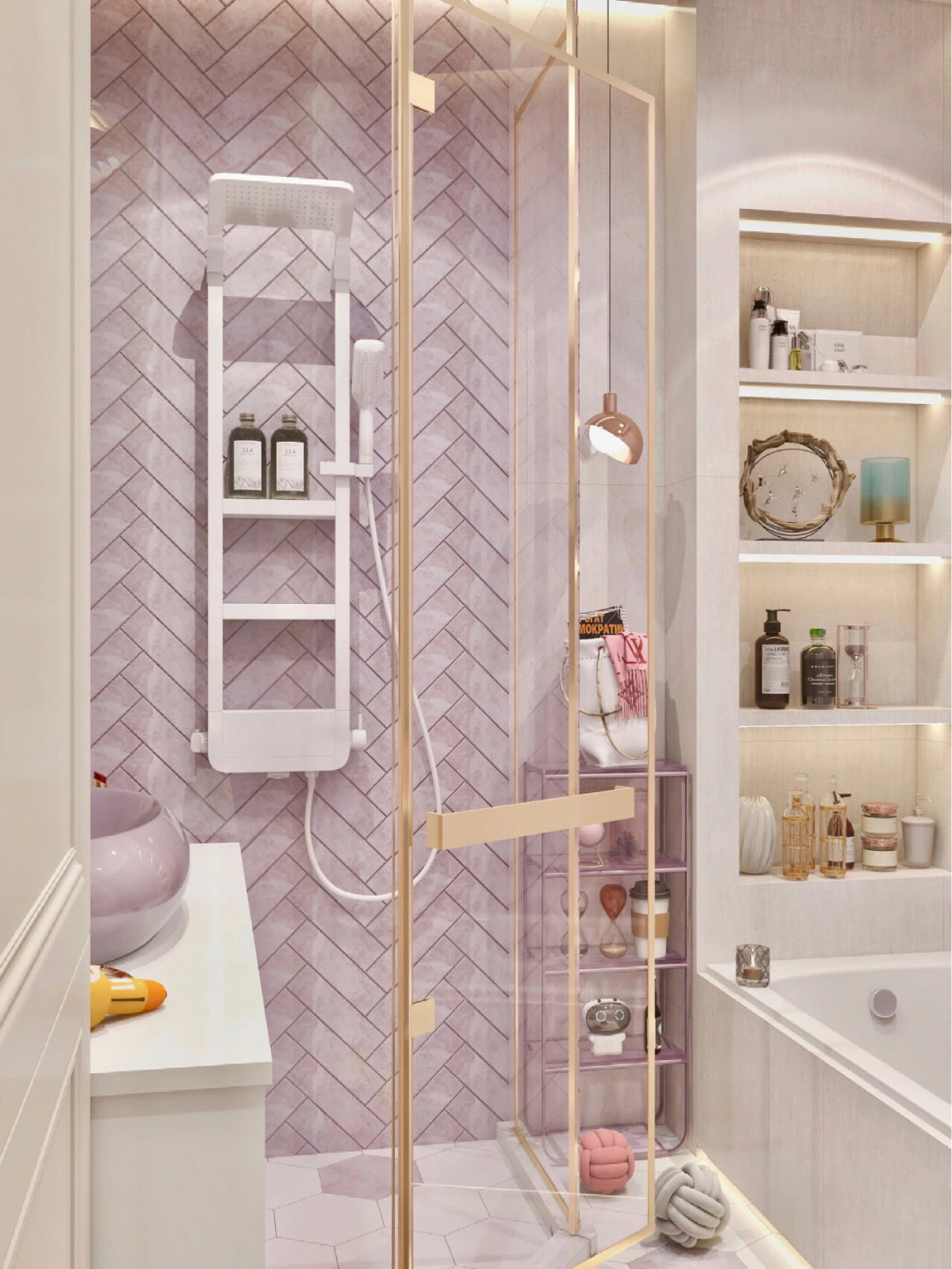 Its shower experience is also amazing. The water output is large, the spraying is even, and the spraying range is also large, especially the top spray shower. The range is very large. It wraps your whole body with hot water, and the water flow is also very dense.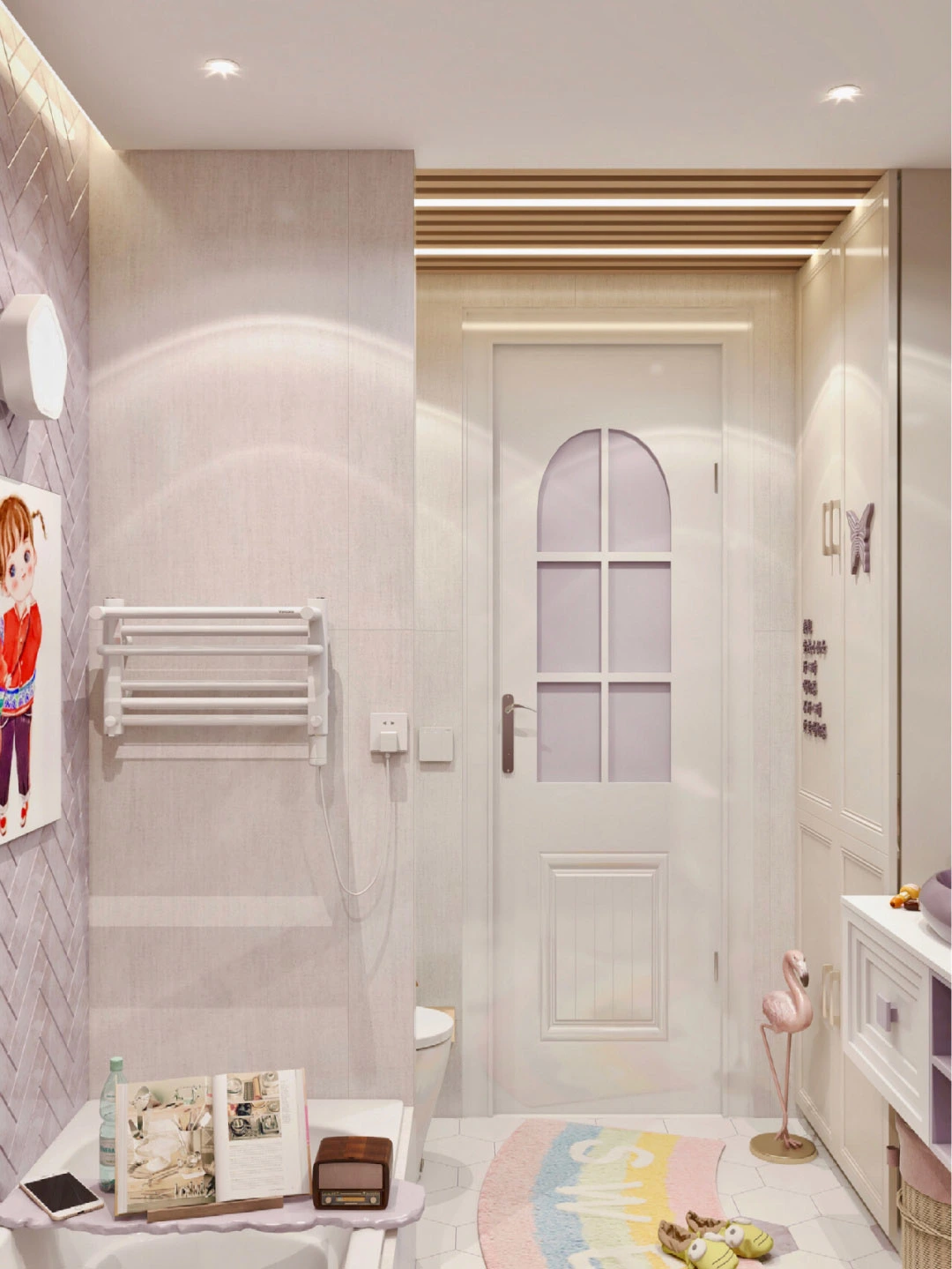 In winter, hot steam surrounds the bath, and the water vapor floats on each of your pores. It just feels really good! Nothing can beat it.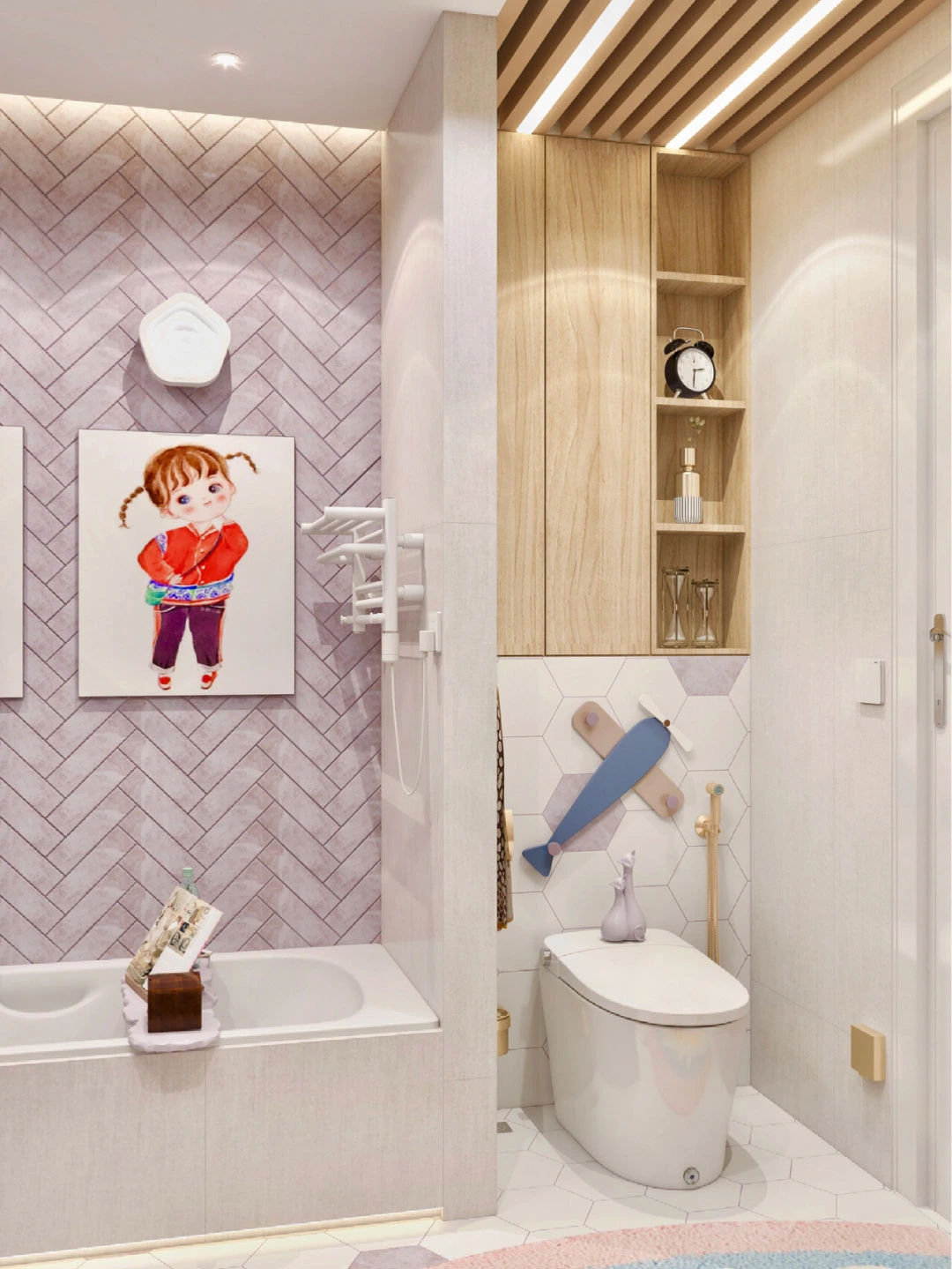 The shower experience is coupled with such a novel appearance, as well as the storage function. I'm really excited to find a shower which is such a treasure. I really think it's too bad if I don't share it!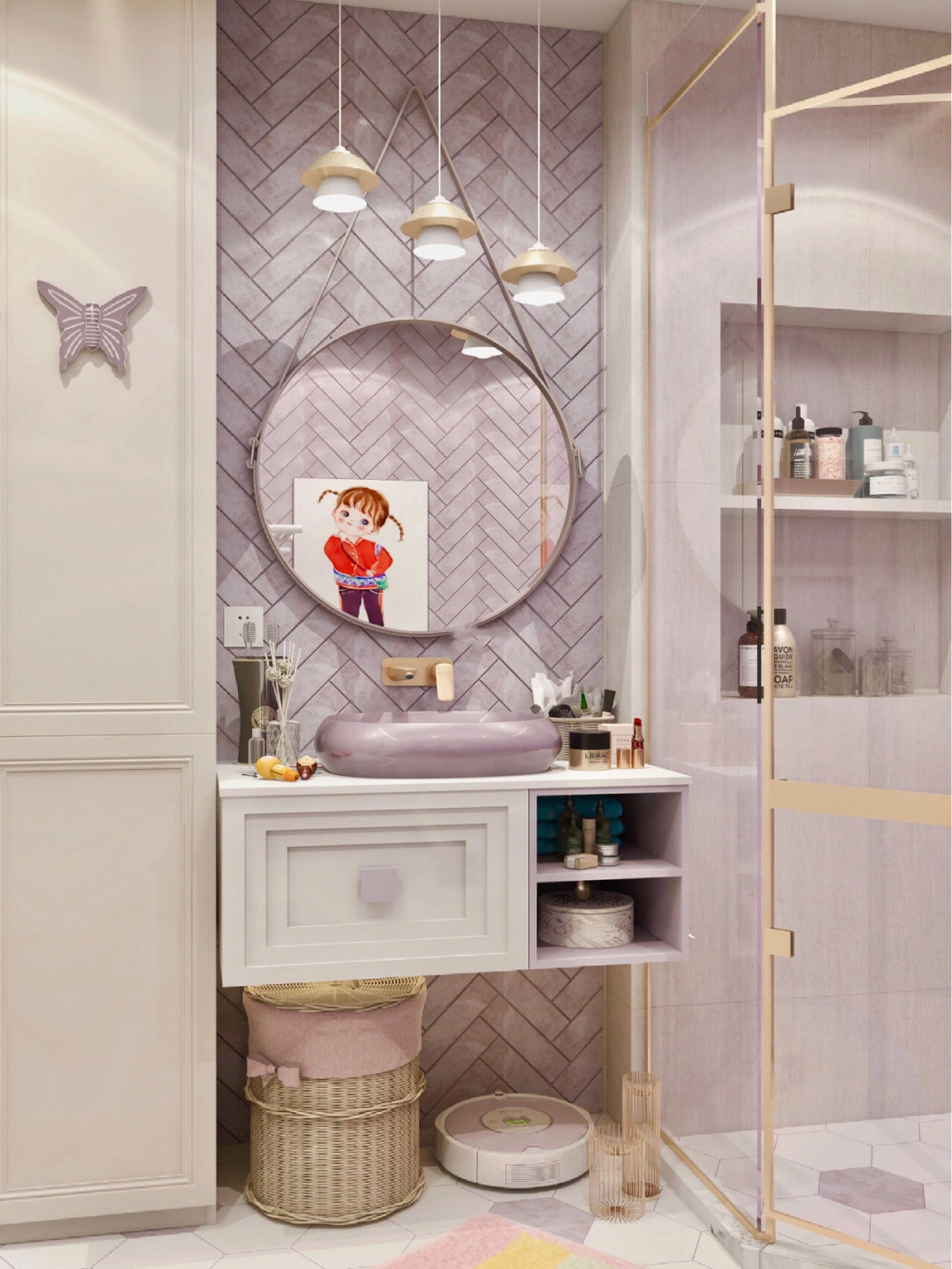 In the dreamy purple bathroom, take a comfortable bath in the bathtub, and then take a pleasant shower, life cannot be anymore enjoyable.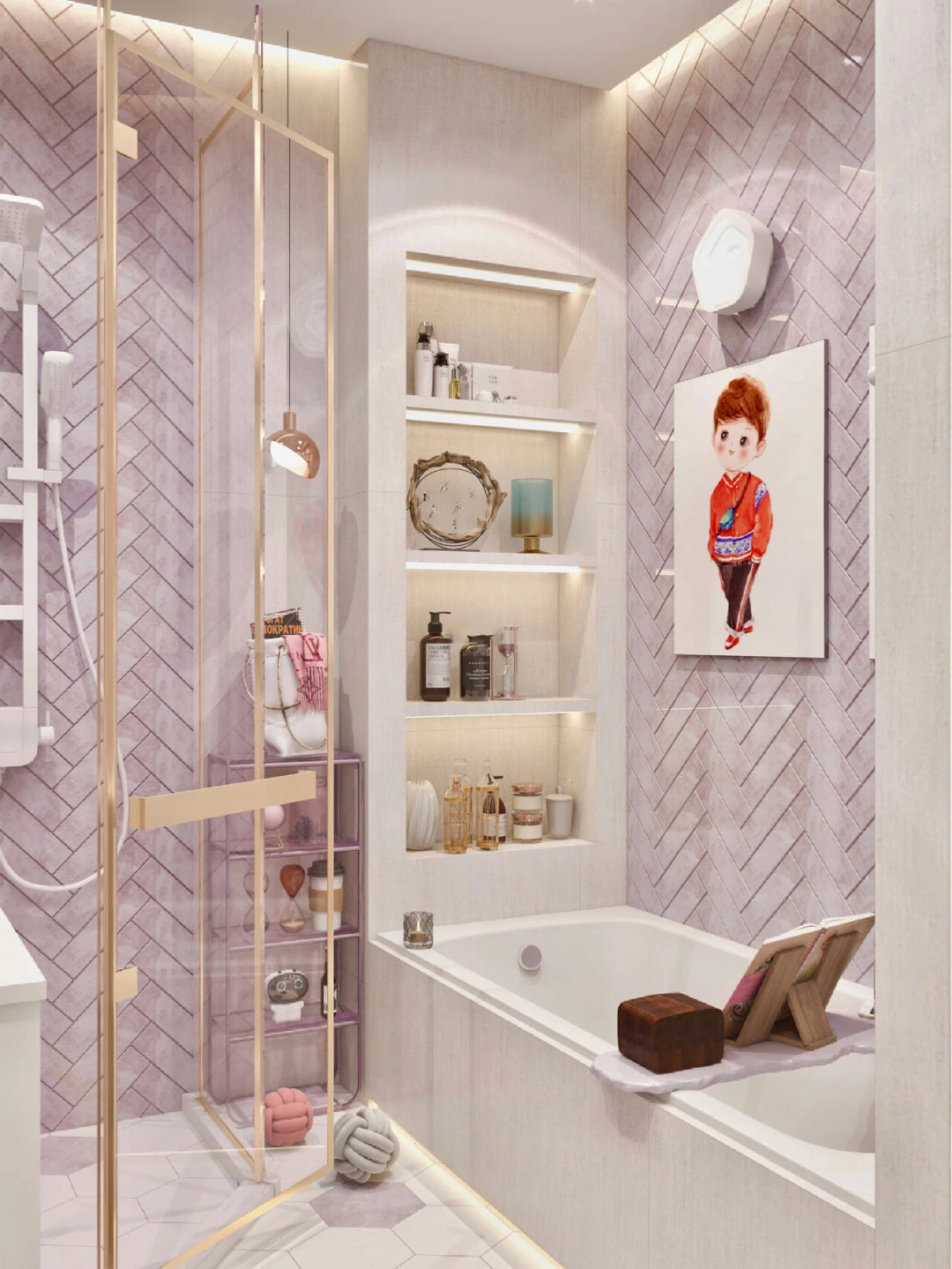 If you are interested in bathroom of other styles, please check articles below.
French Inspired Bathroom Ideas
Living in a Fairytale with This Macaron Color Bathroom
Clean & Bright Bathroom, with Half-wall Separating Wet and Dry Zones