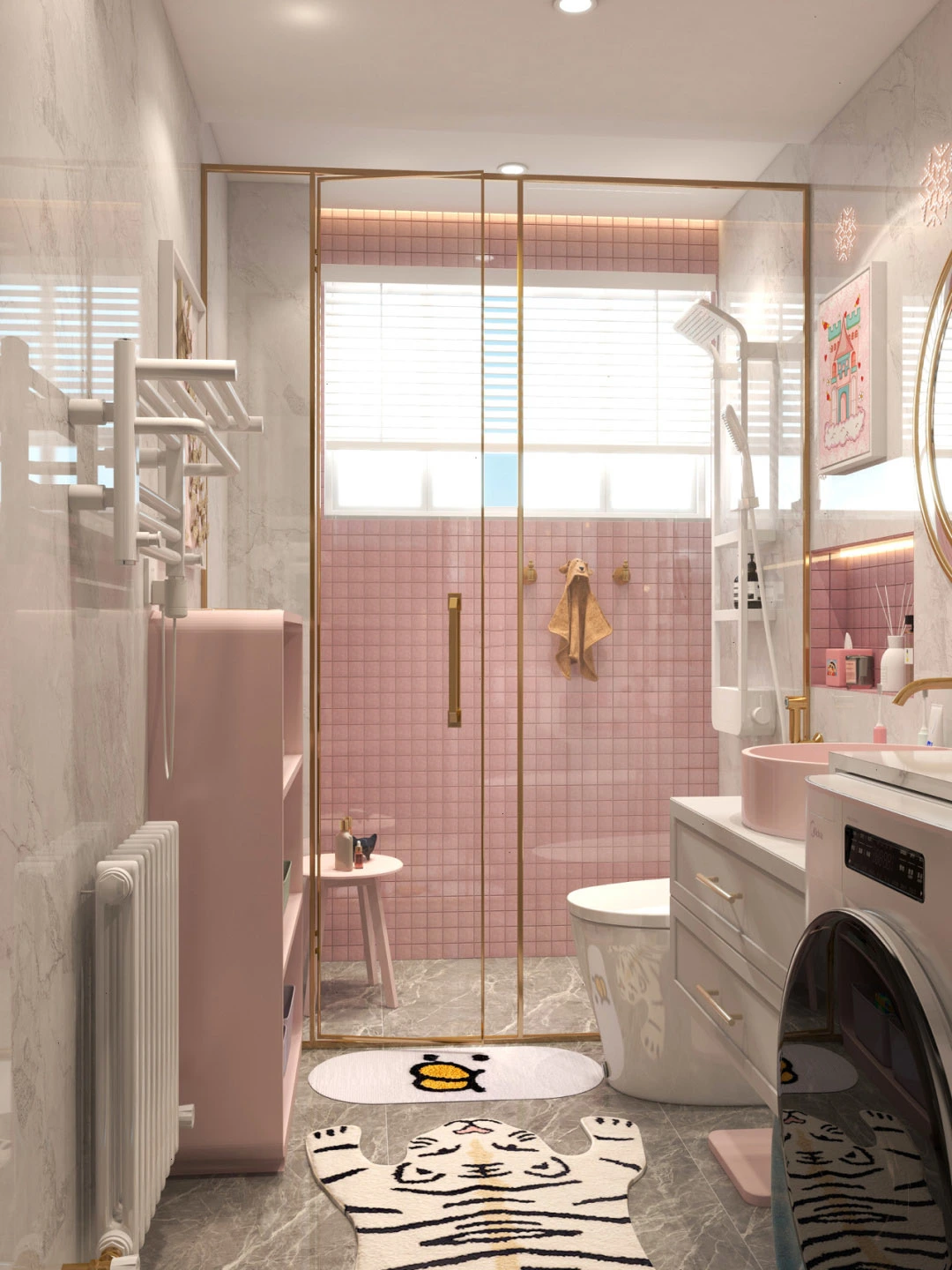 Nowadays, Pink isn't the most popular and common color for using it in home décor and especially in bathrooms but we are ready to prove that this color is amazing for them!
Here is a great example of bathroom in pink, take a look and get inspired!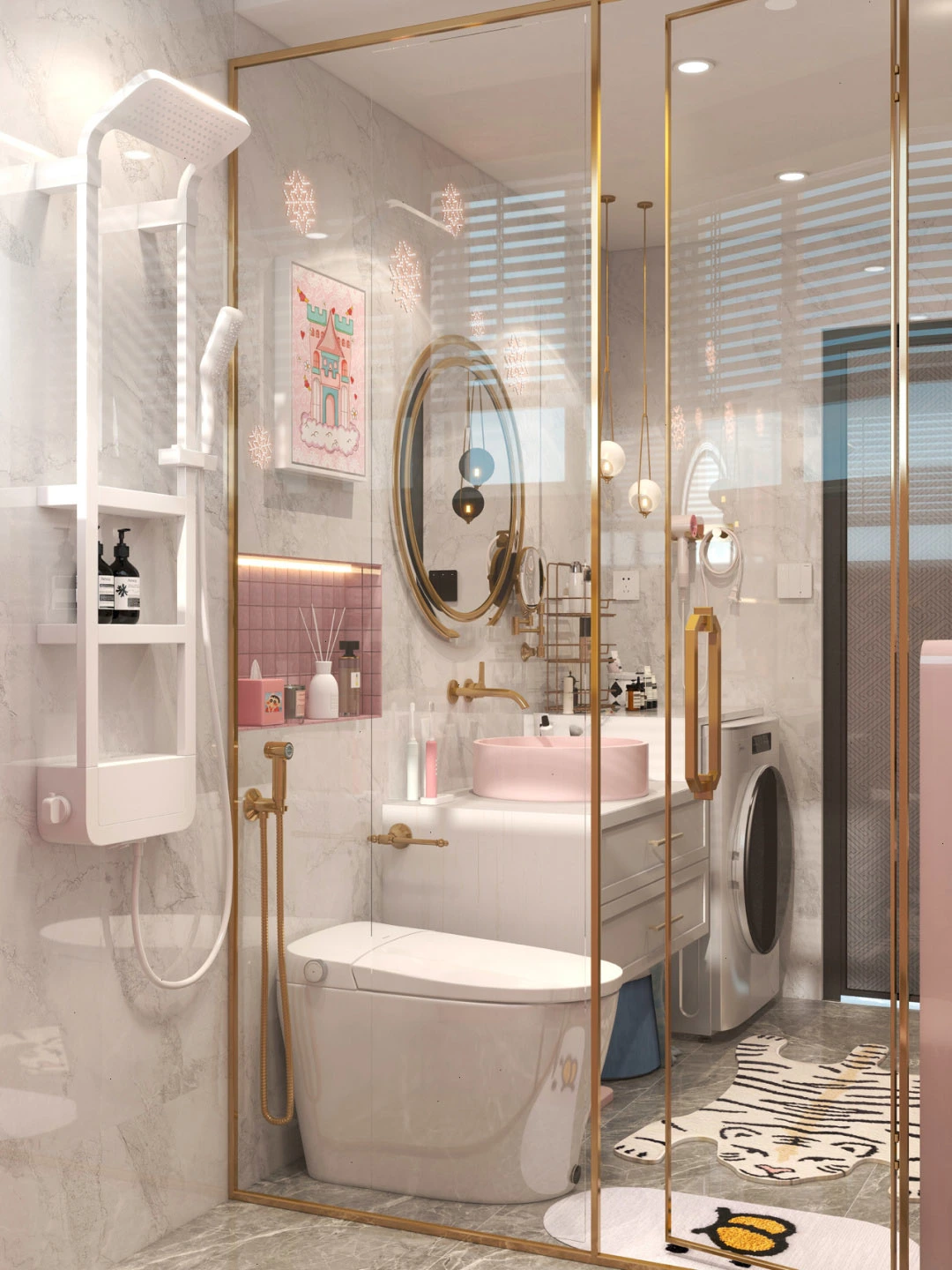 In this case, light & soft shades of pink have a calming, peaceful effect. In contrast, the brighter, more dynamic shades are energetic and bring attention and energy to the areas of the room where you choose to incorporate it.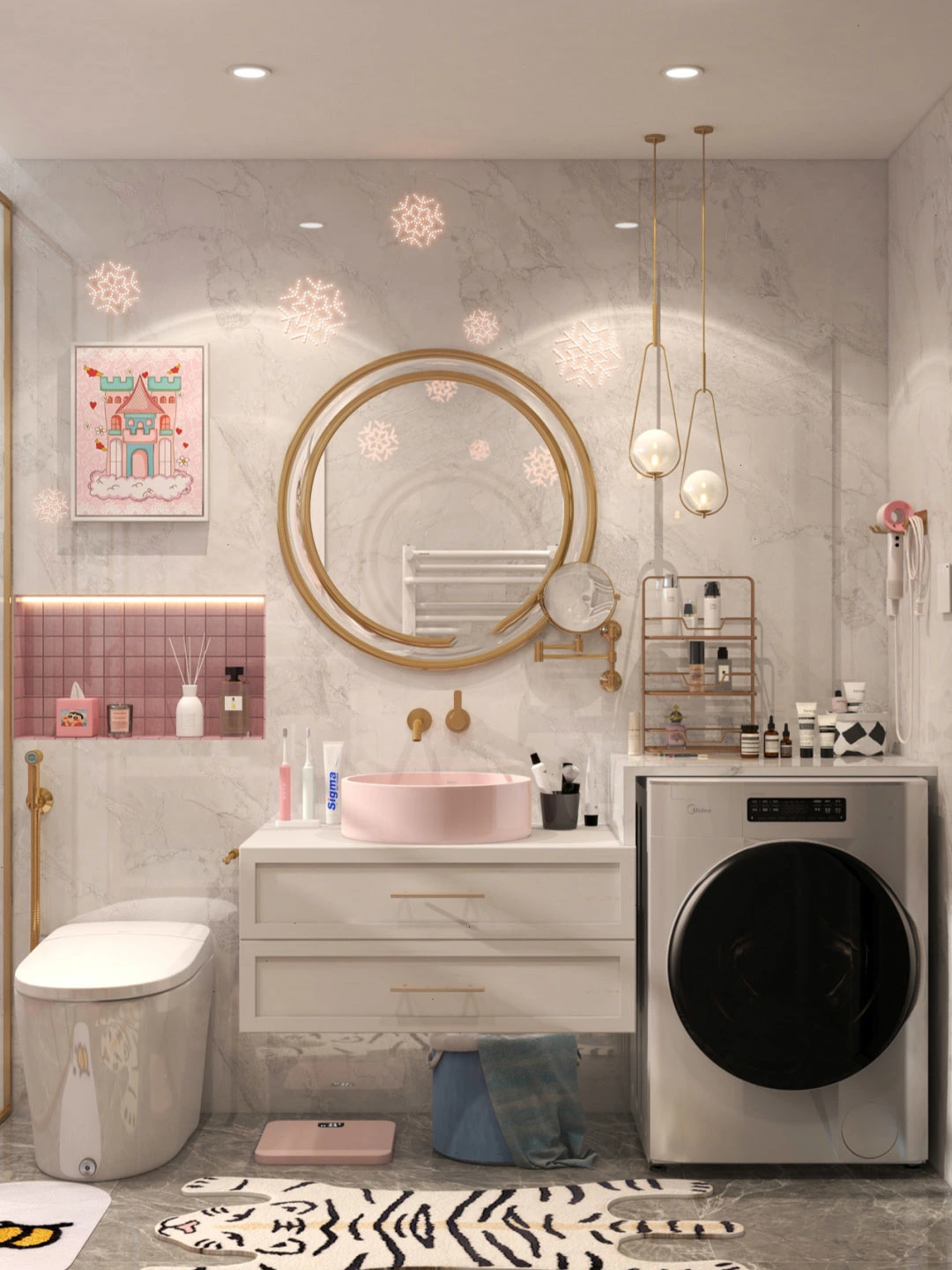 This whole room is a very muted shade of pink, bordering on grey or white. The gray marble veining on the floor helps draw out the more gray tones, helping the designer focus on the shade that they want to achieve.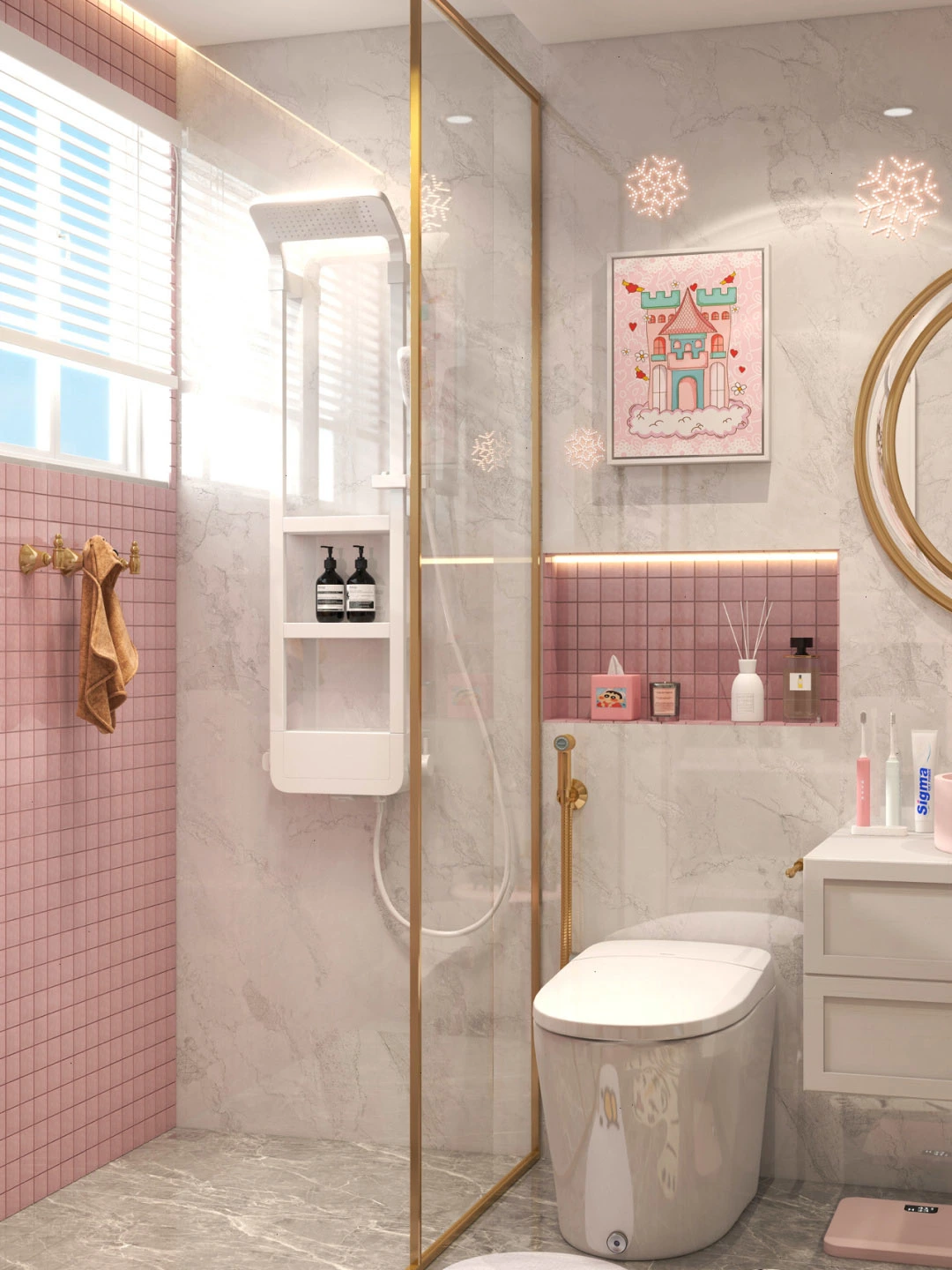 One of the best things about decorating with pink is you can still create a modern, minimalistic space without being devoid of all color.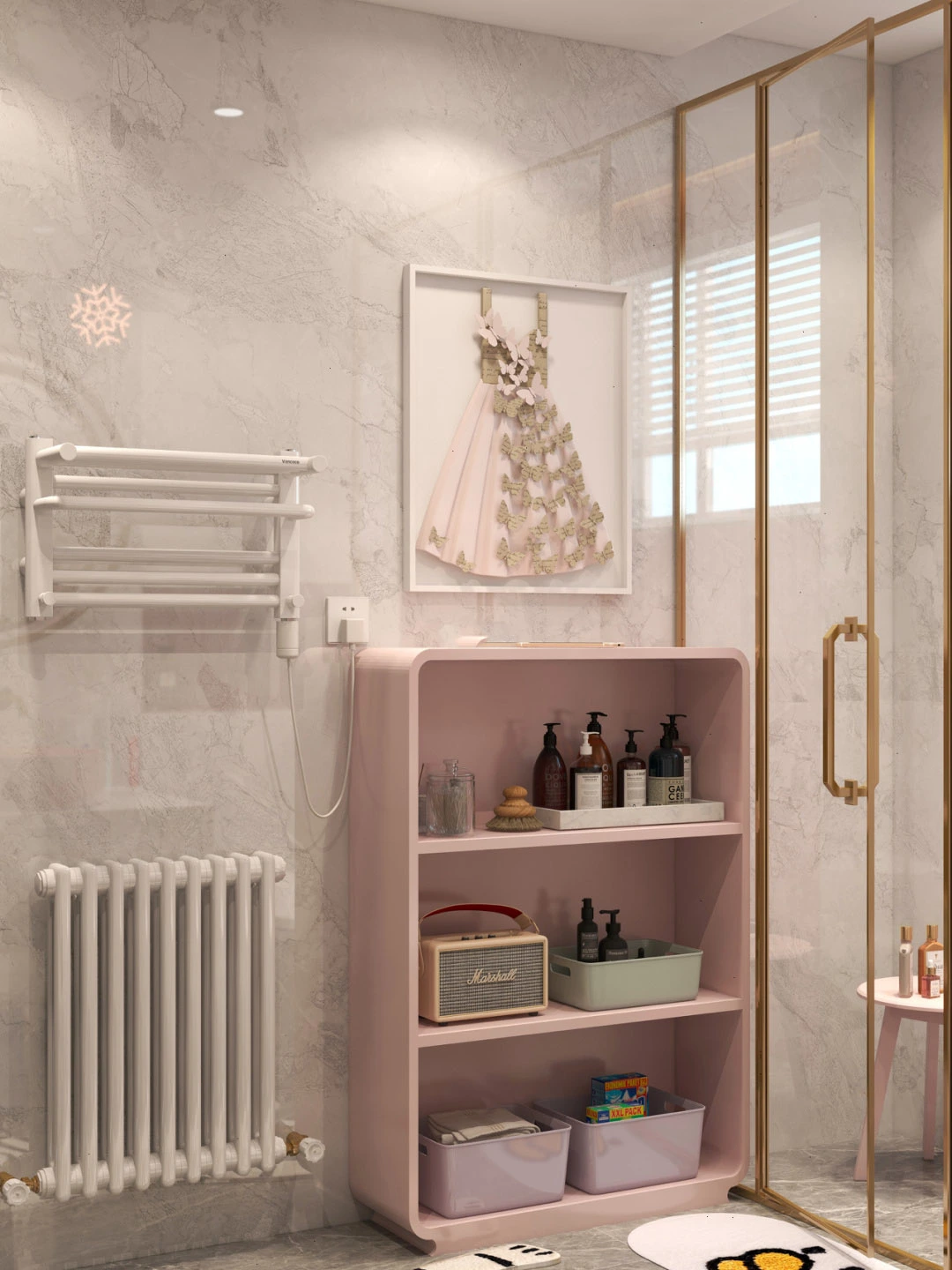 This bathroom is chic and mature, but the light pink shower niche adds a little bit of color without taking away from the modern feel. Different pink items here and there draw in the pink hue and ties the whole space together.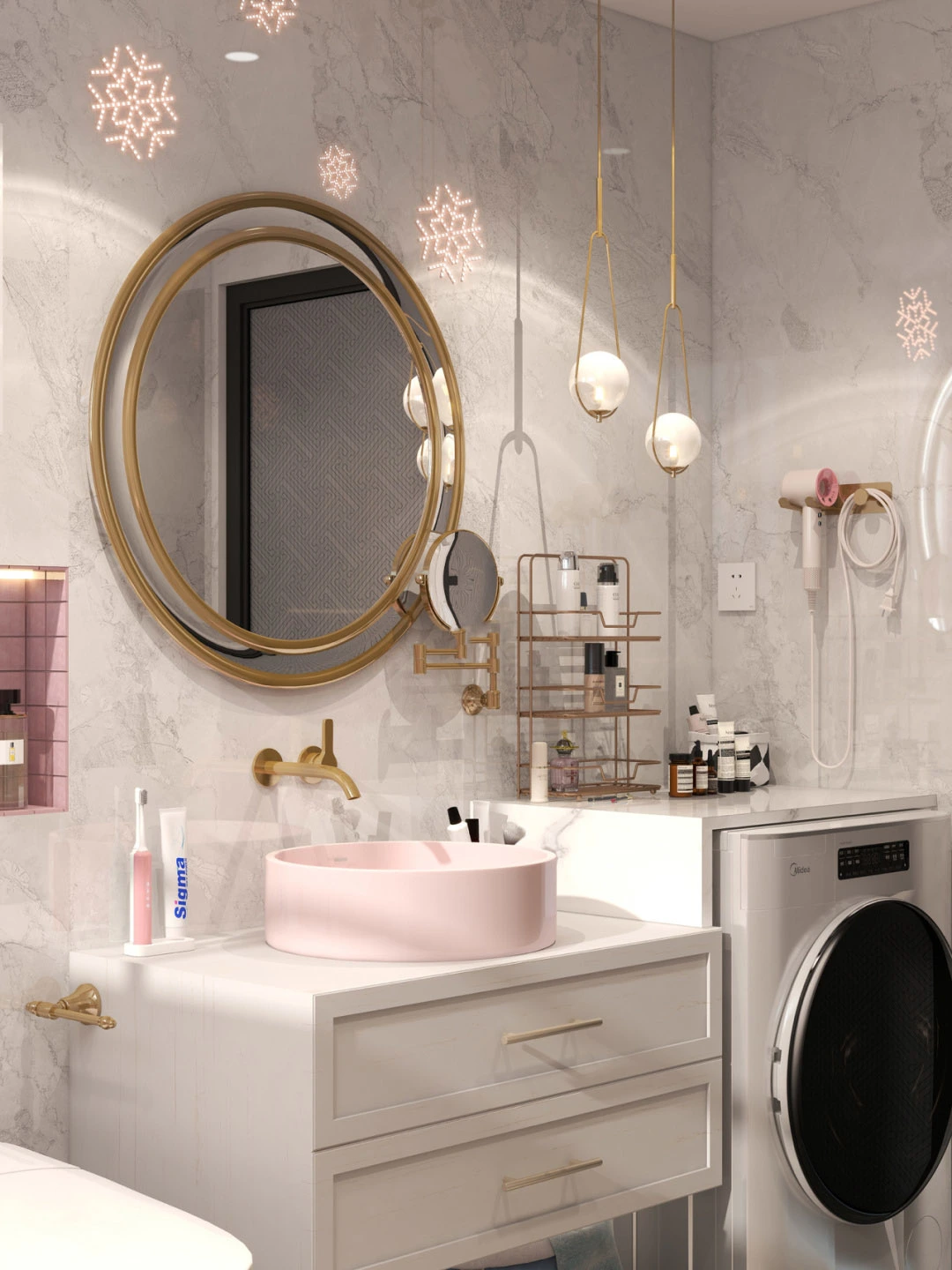 The room has a very natural look, with marble surfaces, and a solid pink tiled wall that gives a nice flourish to complete the job.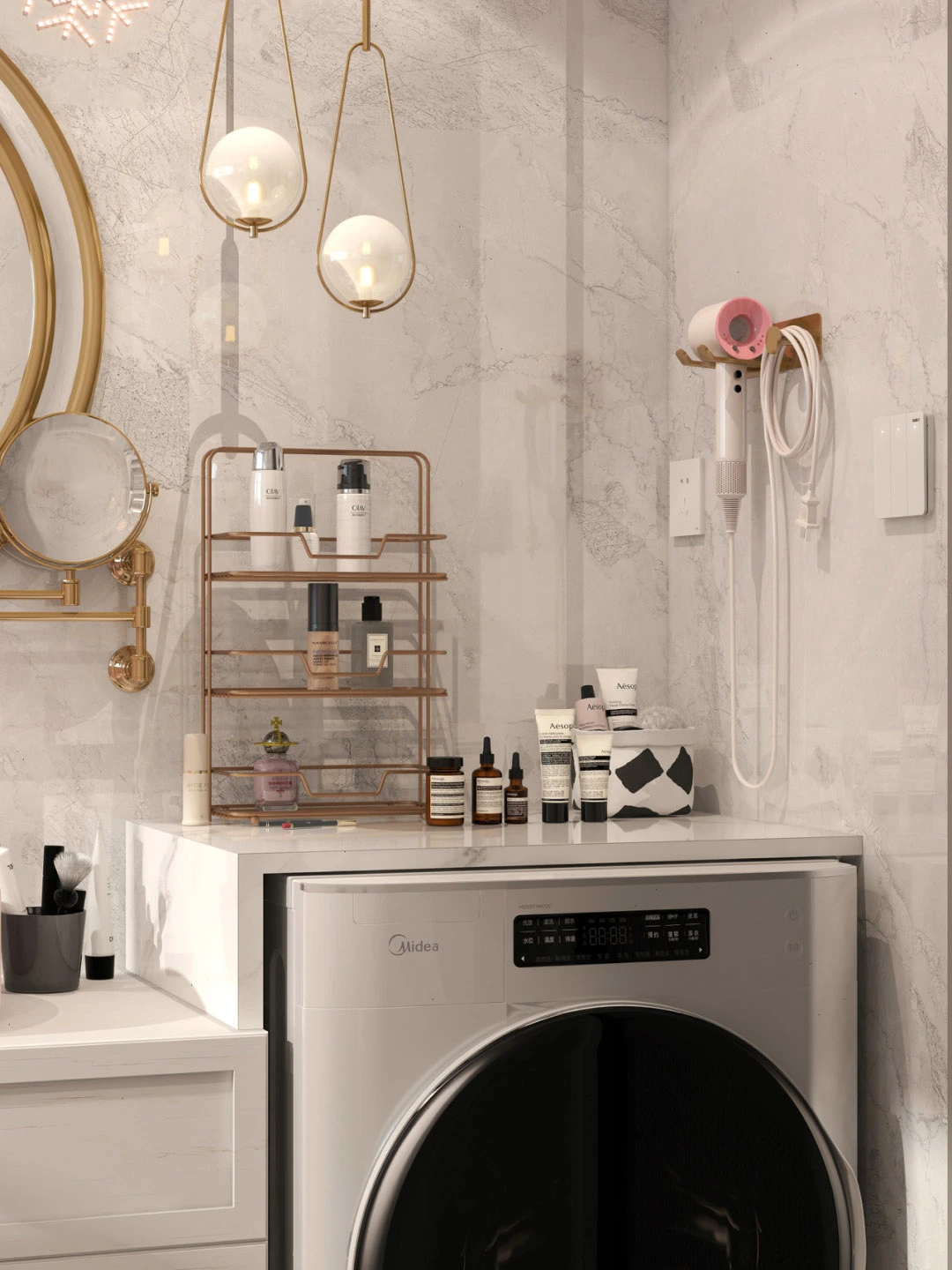 The delicate blush shower room is clad with tiles and a window, white shower with a cabinet for a touch of luxury.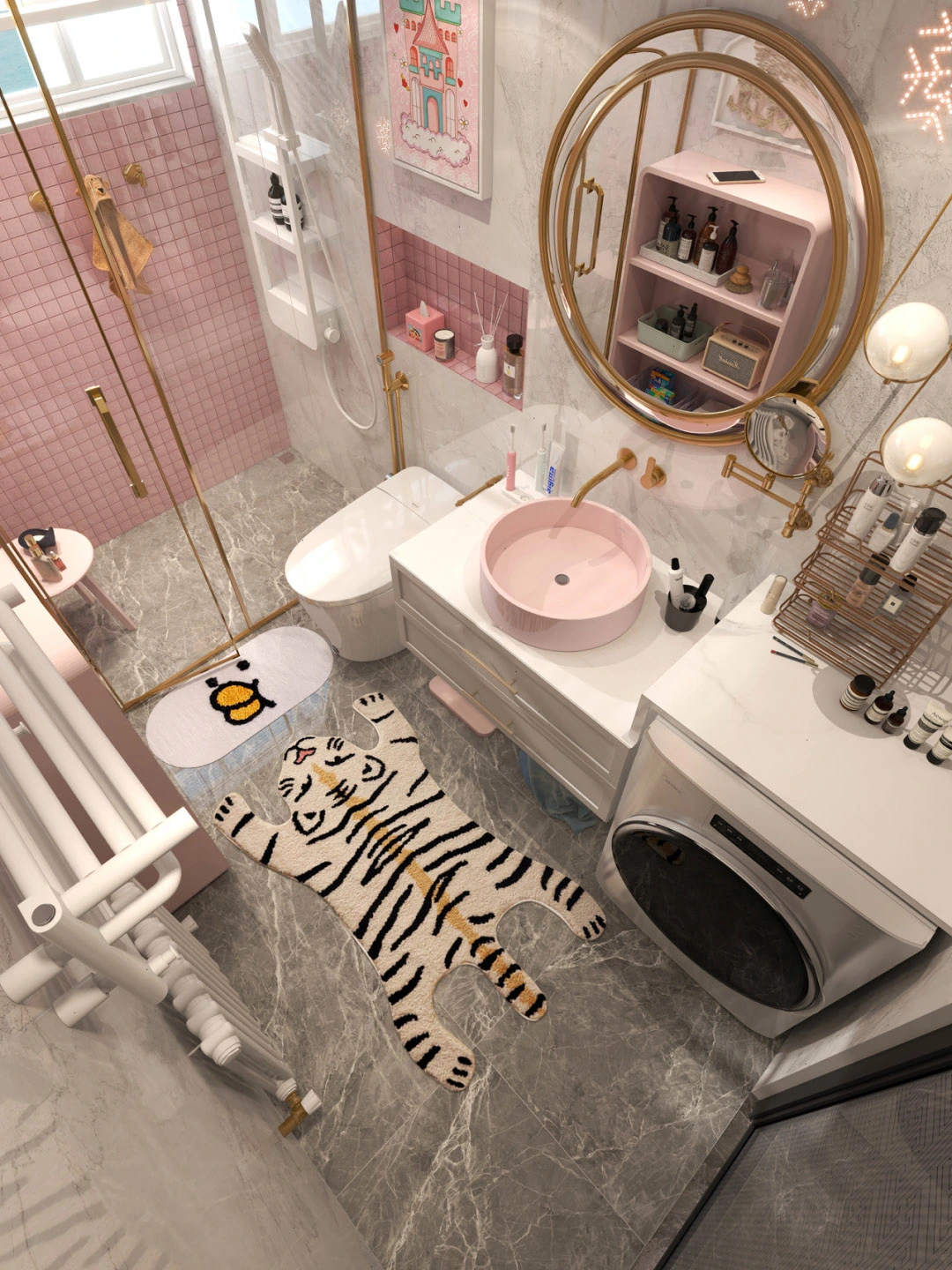 If you are interested in bathrooms of other colors & styles, please check articles below.
Attractive Blue Bathroom to Try at Home
Popular Small Victorian Bathroom Design Idea