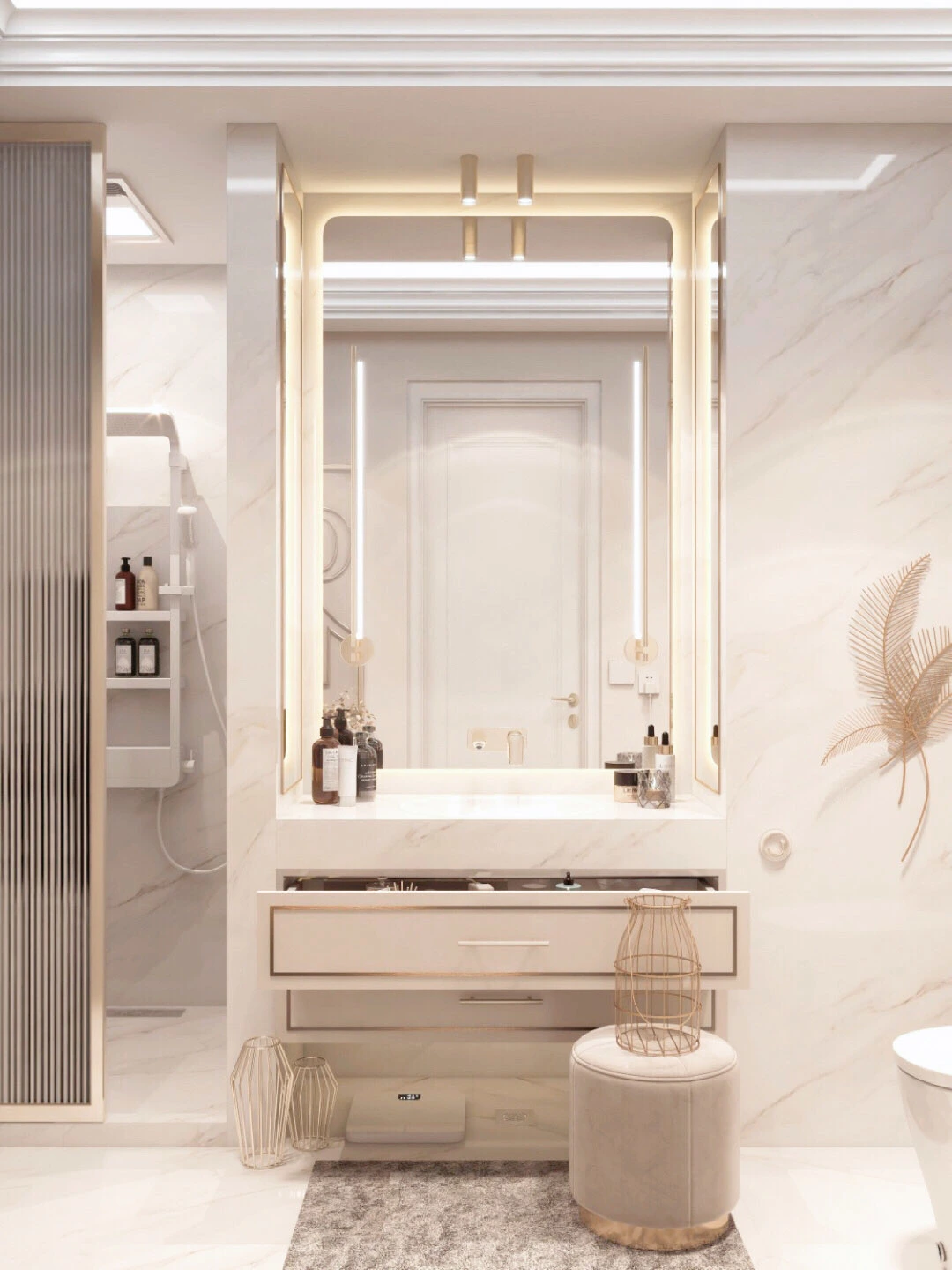 Smart storage solutions are an essential ingredient in creating a stylish, organized bathroom, no matter what size it is, well, especially small bathrooms. When you have a small bathroom, it's easy to feel overwhelmed trying to find space for all of your odds and ends, especially if you want to keep your room organized and serene.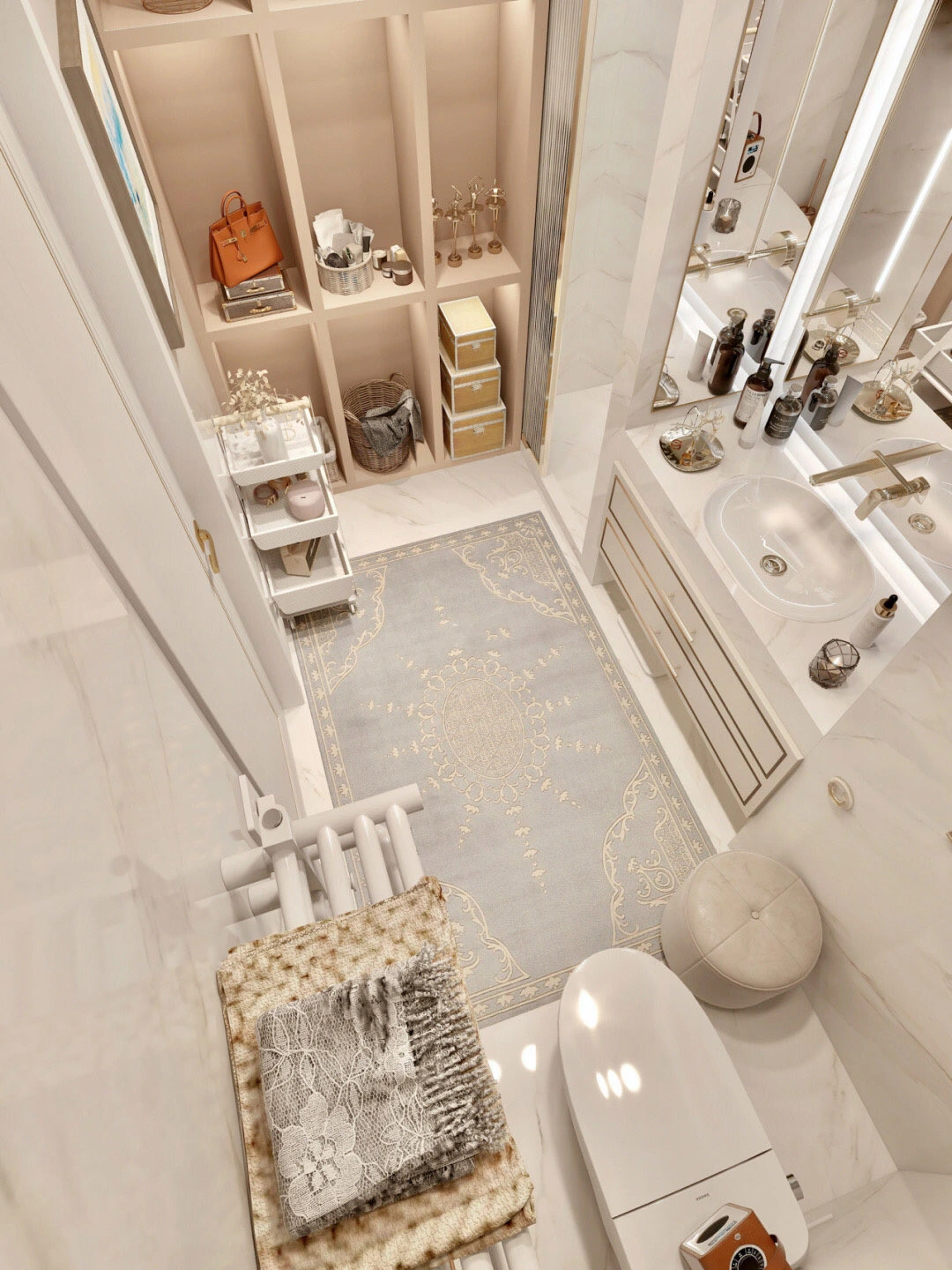 But the good news is that small bathrooms can be quaint and beautiful, and they give you an opportunity to use your creative juices. If you don't want to give up your precious floor space for storage, look to the walls.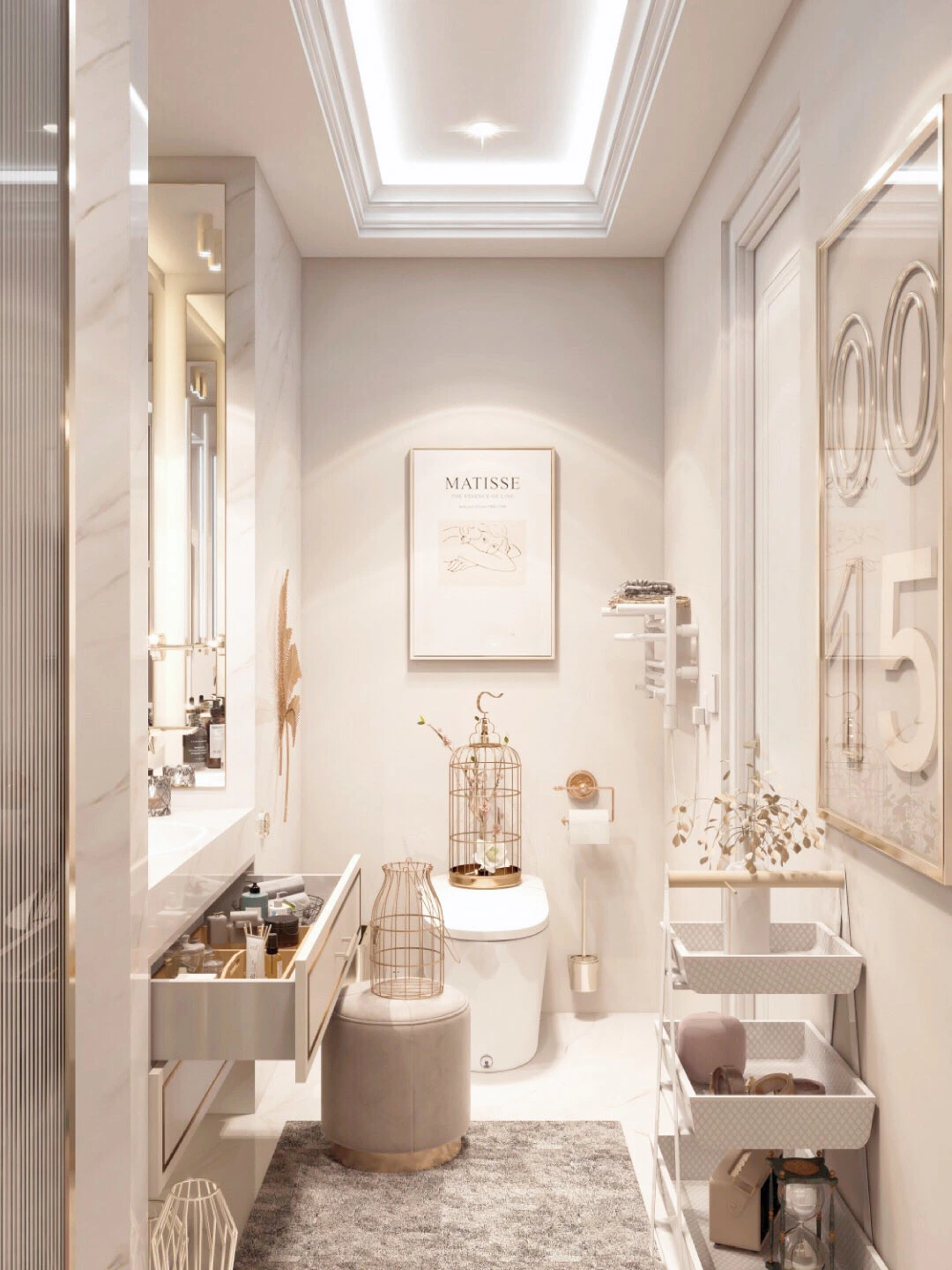 In this bathroom, some built-ins are utilized to their fullest potential. A wall of floor-to-ceiling cubbies really mutiplies the storage space, where you can store bath products and extras.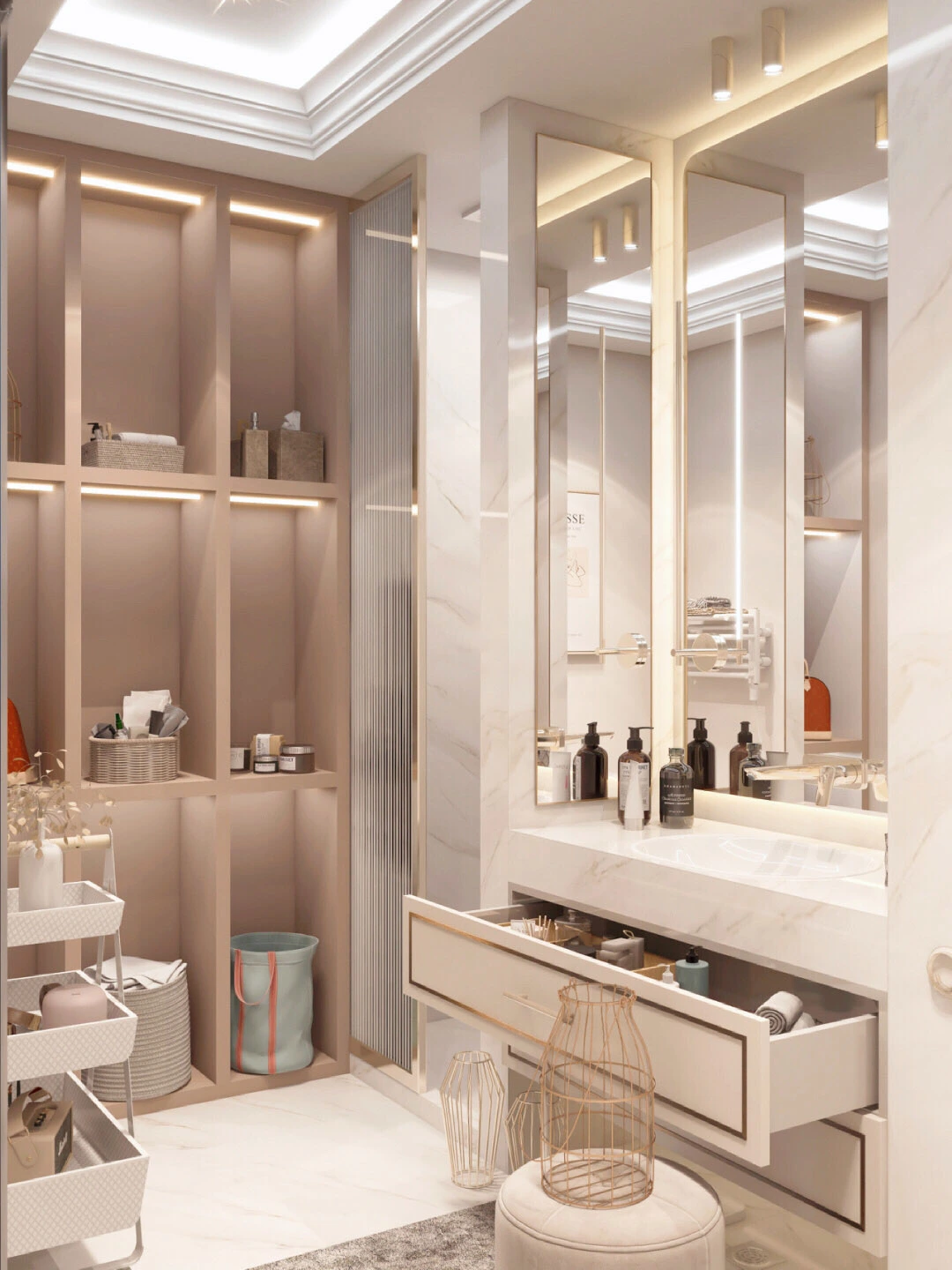 The built-in custom bathroom cabinets, showing elegance combined with organization, turn the bathroom into the epitome of functional space, somewhere you'll love to draw a nice warm bath and relax and unwind at the end of of a long day. The decorative metal frame of the cabinet facade makes an interesting statement.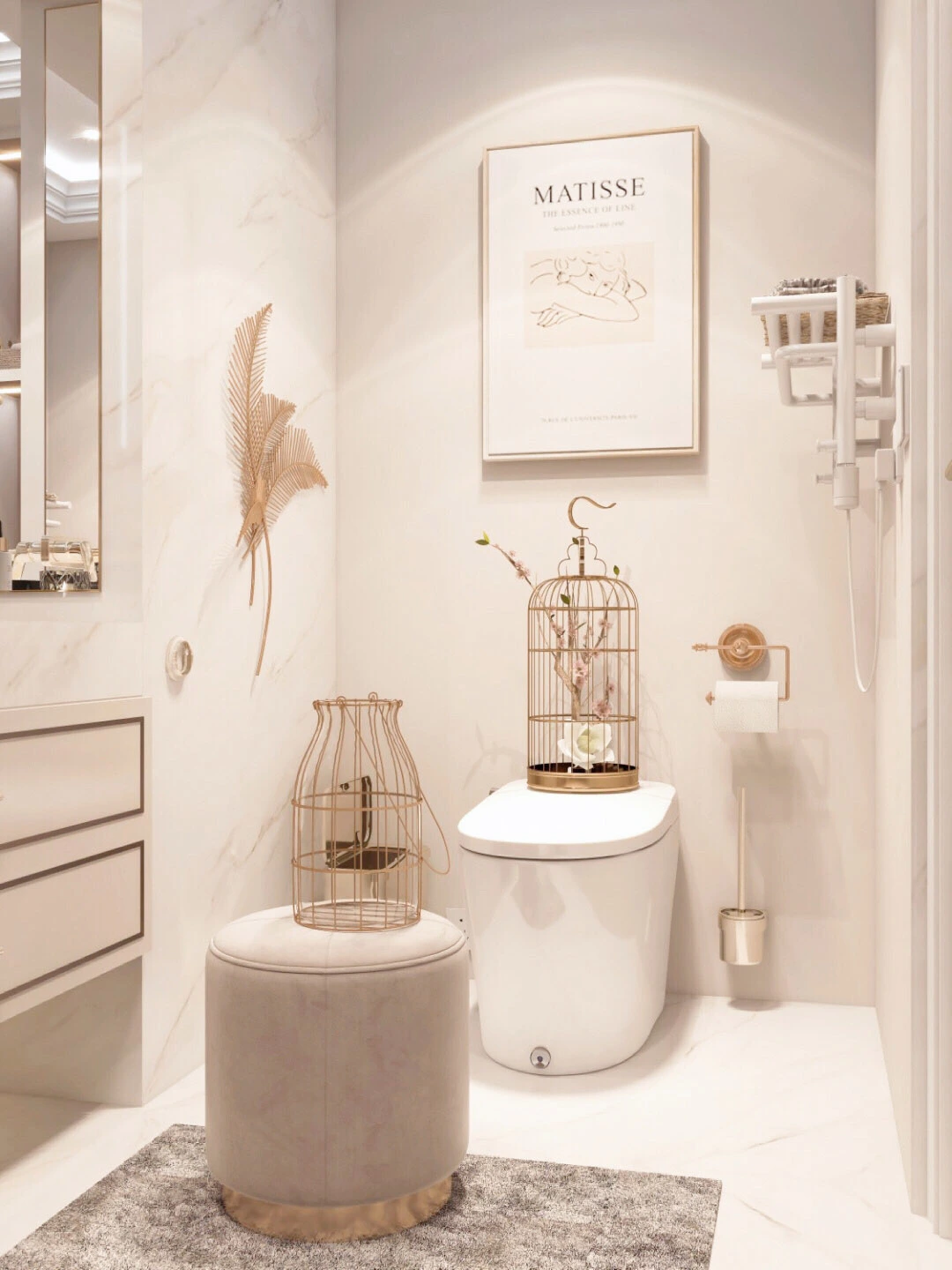 The trio mirrors with LED backlight make it so much easier to get ready in the morning, and the recess style adds dimension and depth.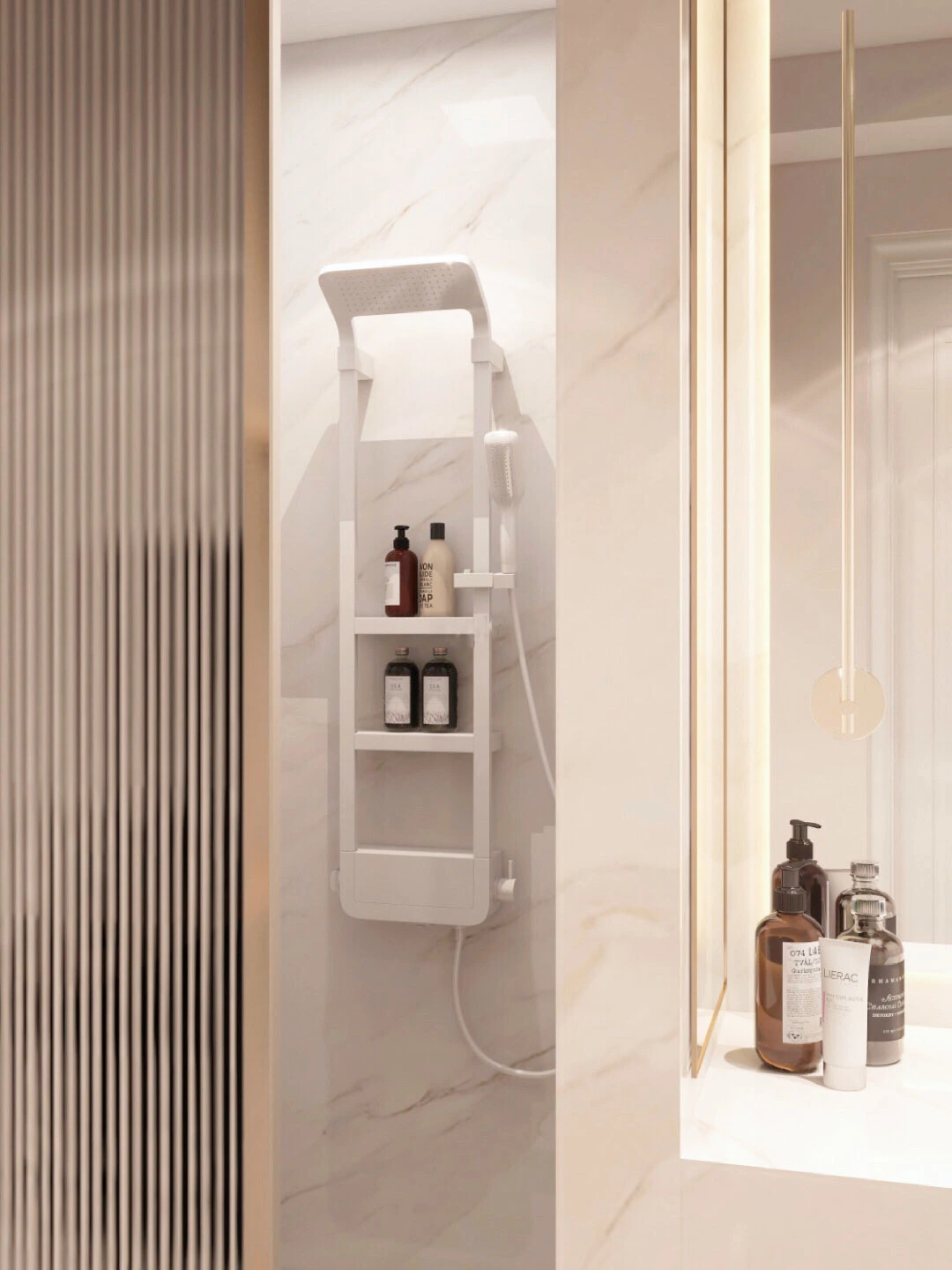 Forego the door to make a small walk-in shower feel even more spacious. A fixed glass panel separates this shower from the rest of the small bathroom. The door design features an opening that allower users to come and go freely. A slightly raised step around the shower pan keeps water contained.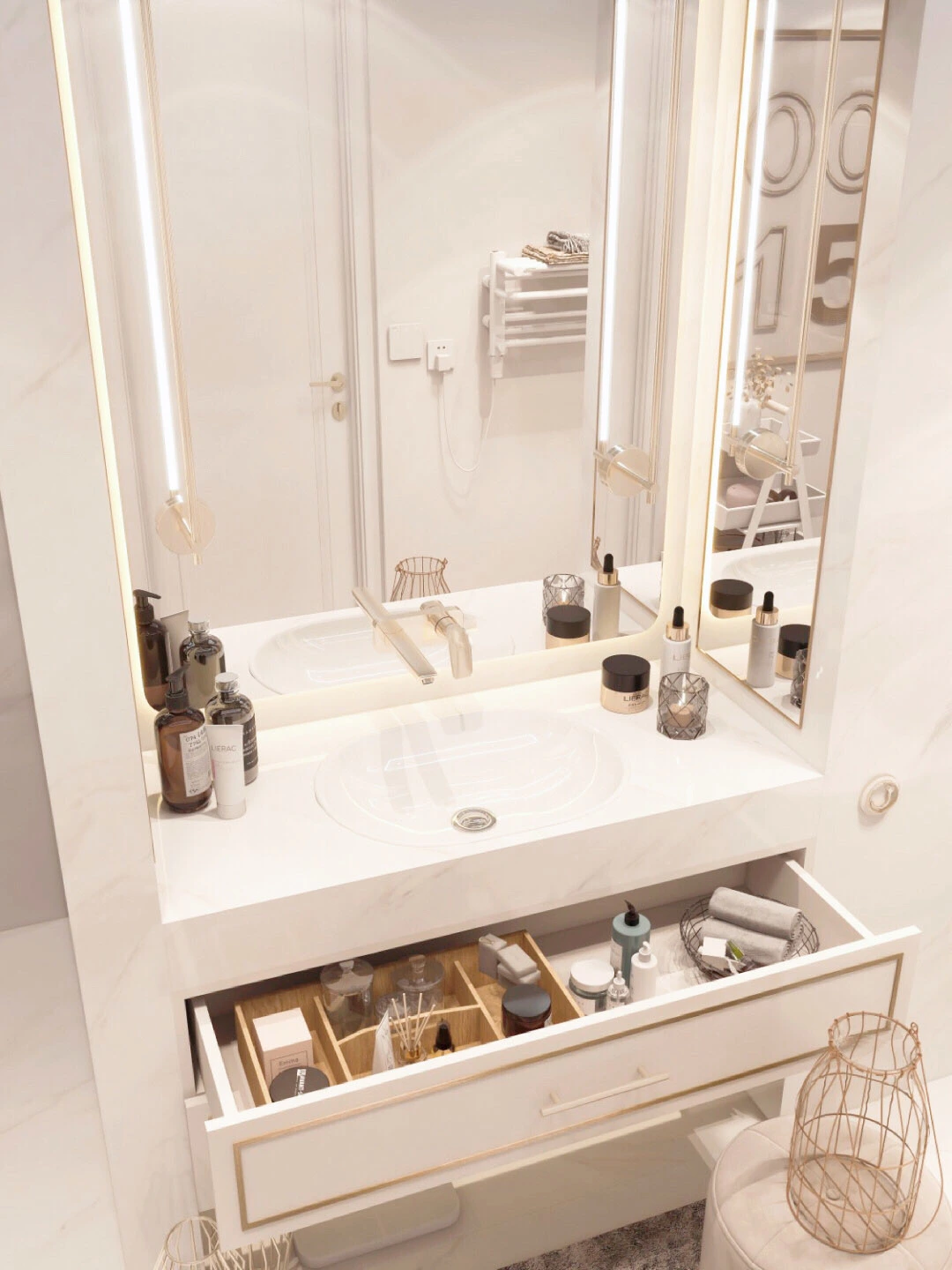 If you are interested in bathroom of other styles, please check articles below.
Modern Shower Design Idea - Walk Into Luxury
Stylish & Cozy Wooden Bathroom Design