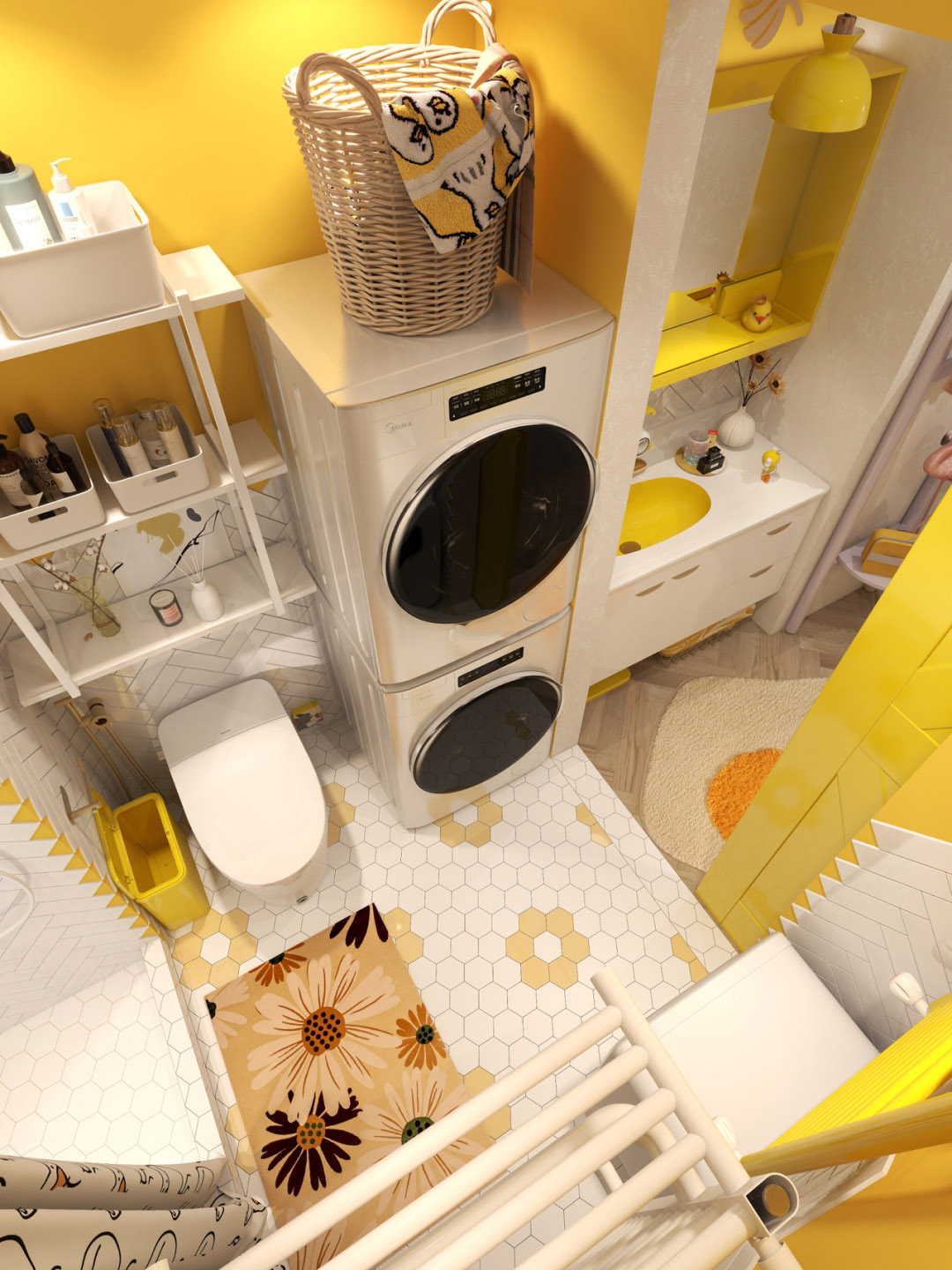 When you're planning a bathroom, it is significant to create a space that feels crisp, clean and bright. Selecting vibrant colors is a great way to achieve a welcoming space. Elevate and rejuvenate your bathroom with shades of yellow would be a splendid idea.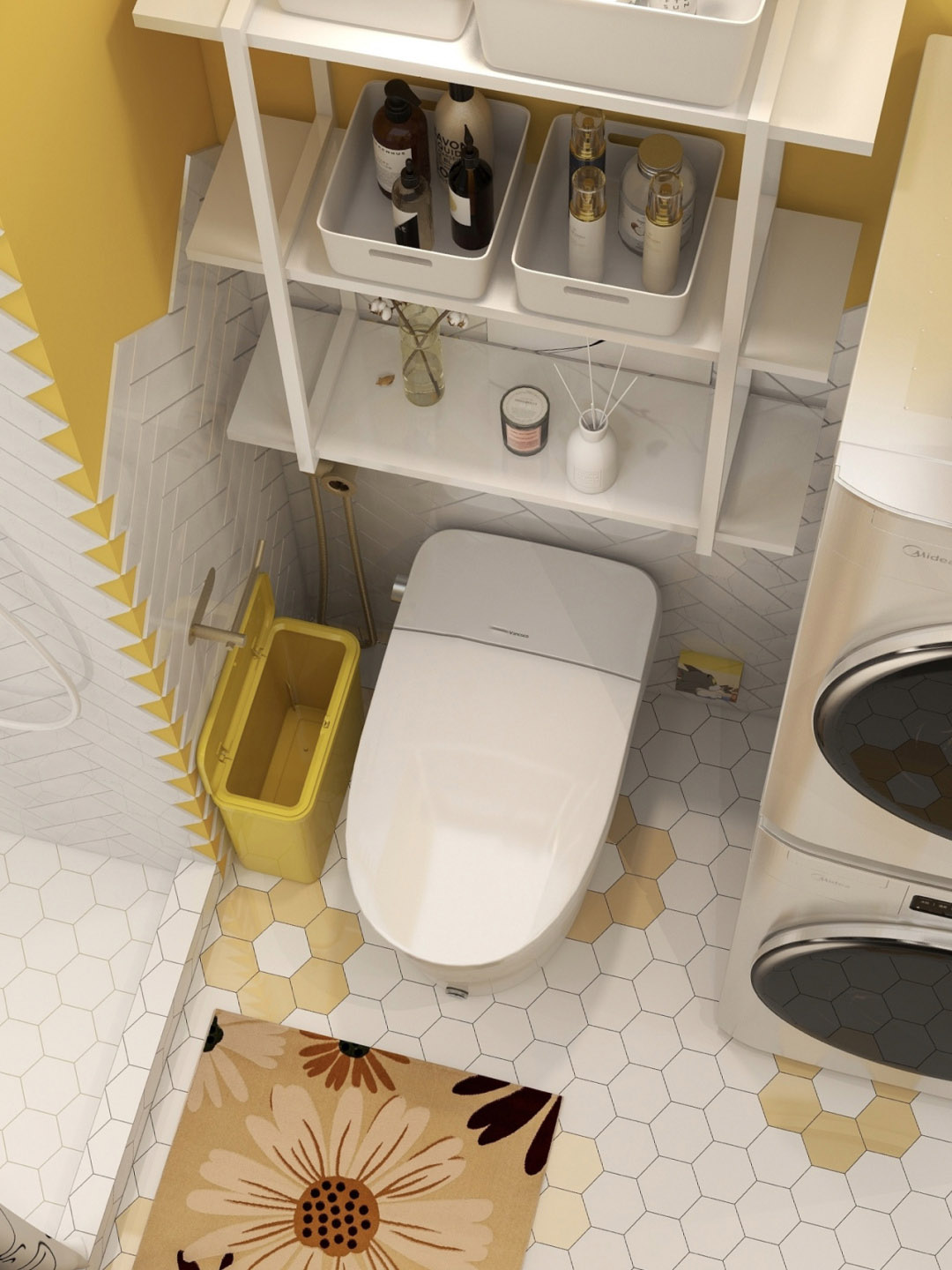 This small bathroom soaks up light with bright, warm yellow wall balanced with stark white rectangular and penny tiles, and white matte cabinetry.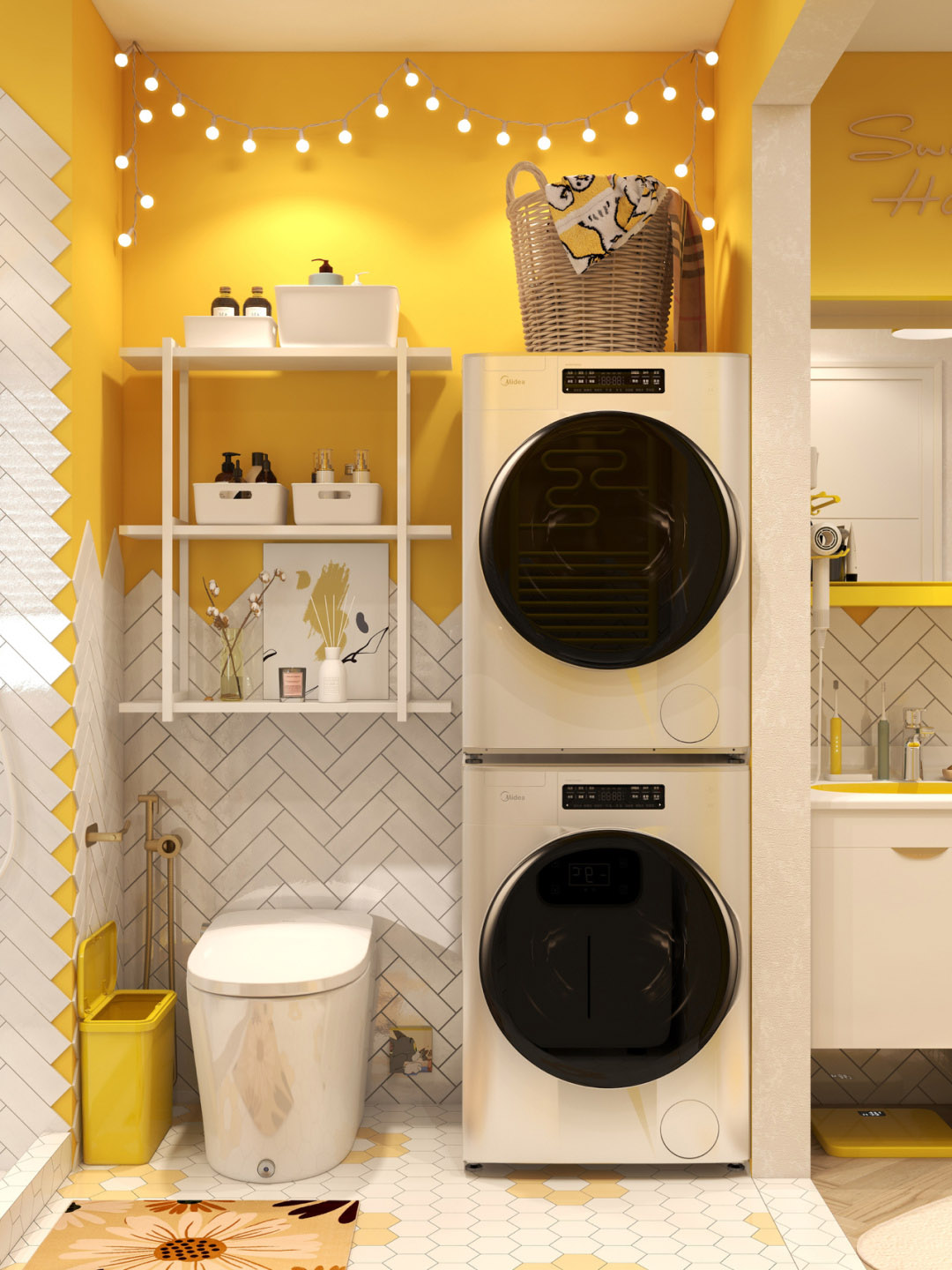 The trash can, light cover, under mounted basin and towel warmer are all yellow, which lends a cozy, summery warmth to the space, while the white minimalist style smart toilet, the simple shelves above the toilet, and the glossy washing machine accents create a modern feel.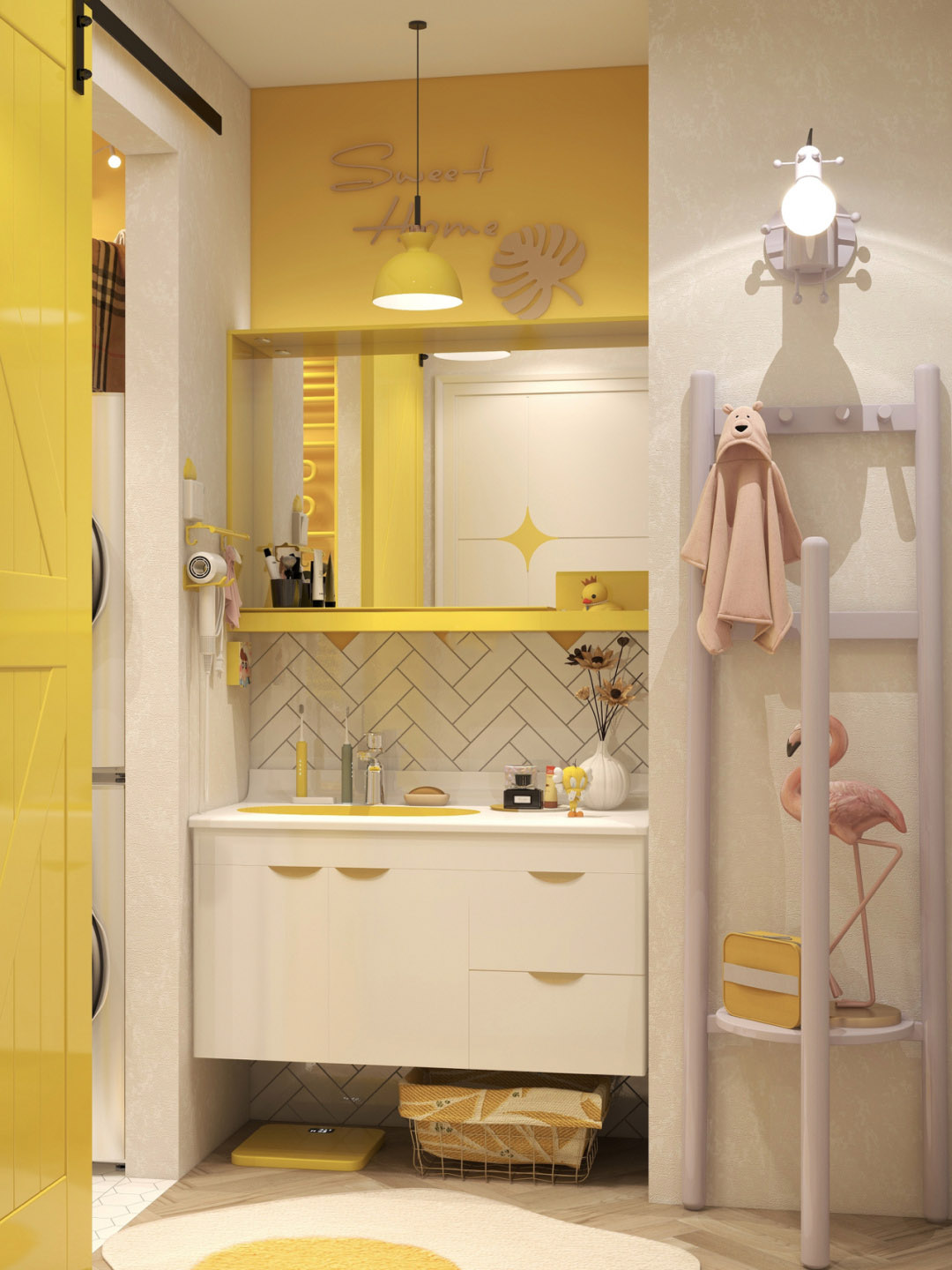 Though small, the bathroom has a shower room, separated from the dry zone by patterned curtains. The shower is wall hung type, which saves plenty of space, with shelves for placing shower essentials.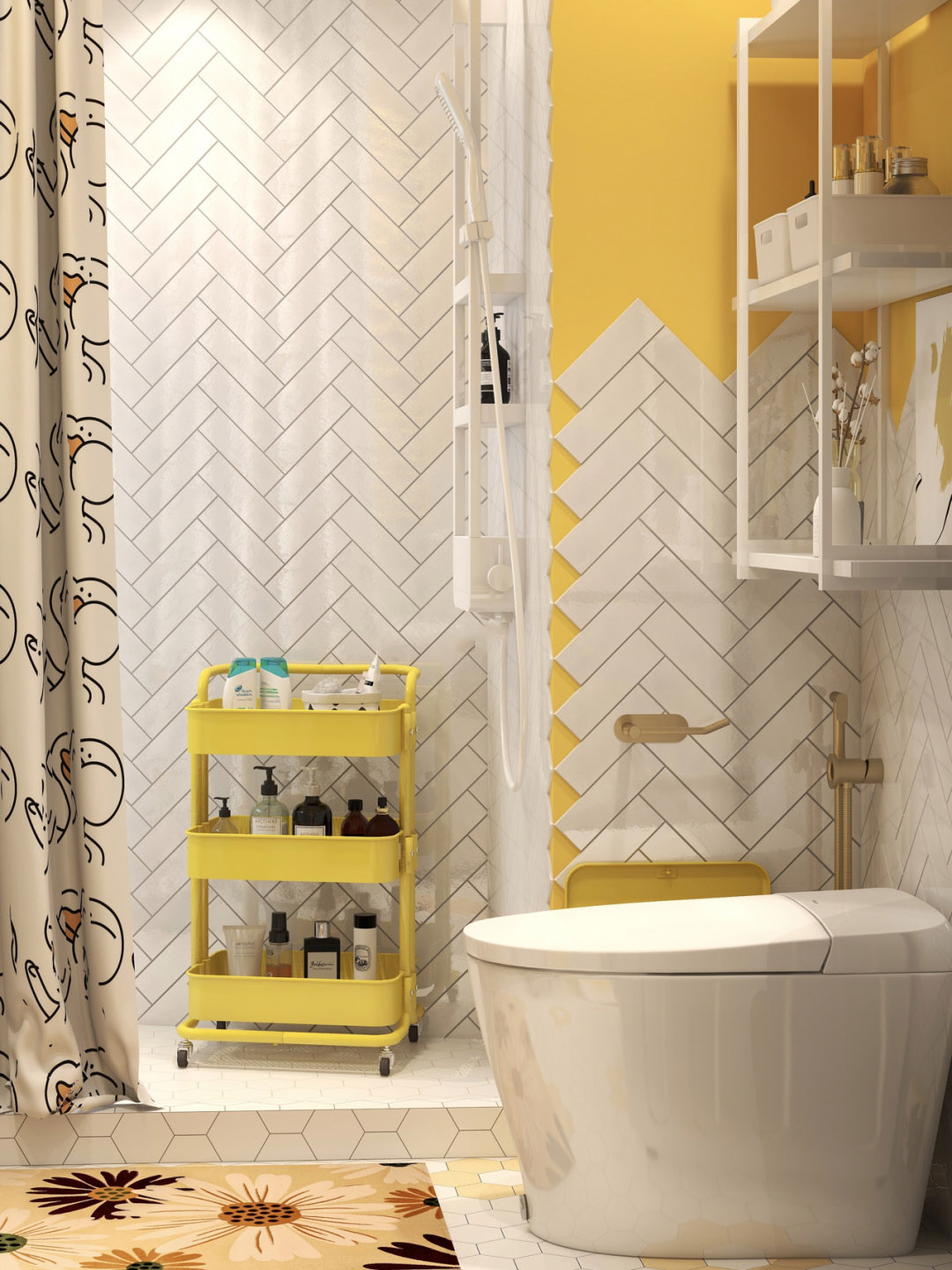 The geometric patterns of this bathroom are intriguing. It's a very minimally designed space, letting the colors and shapes do the talking. Rectangle, circle, square, hexagon, etc. The white smart toilet and the washing machine keep the design low key and functional, yet unforgettable.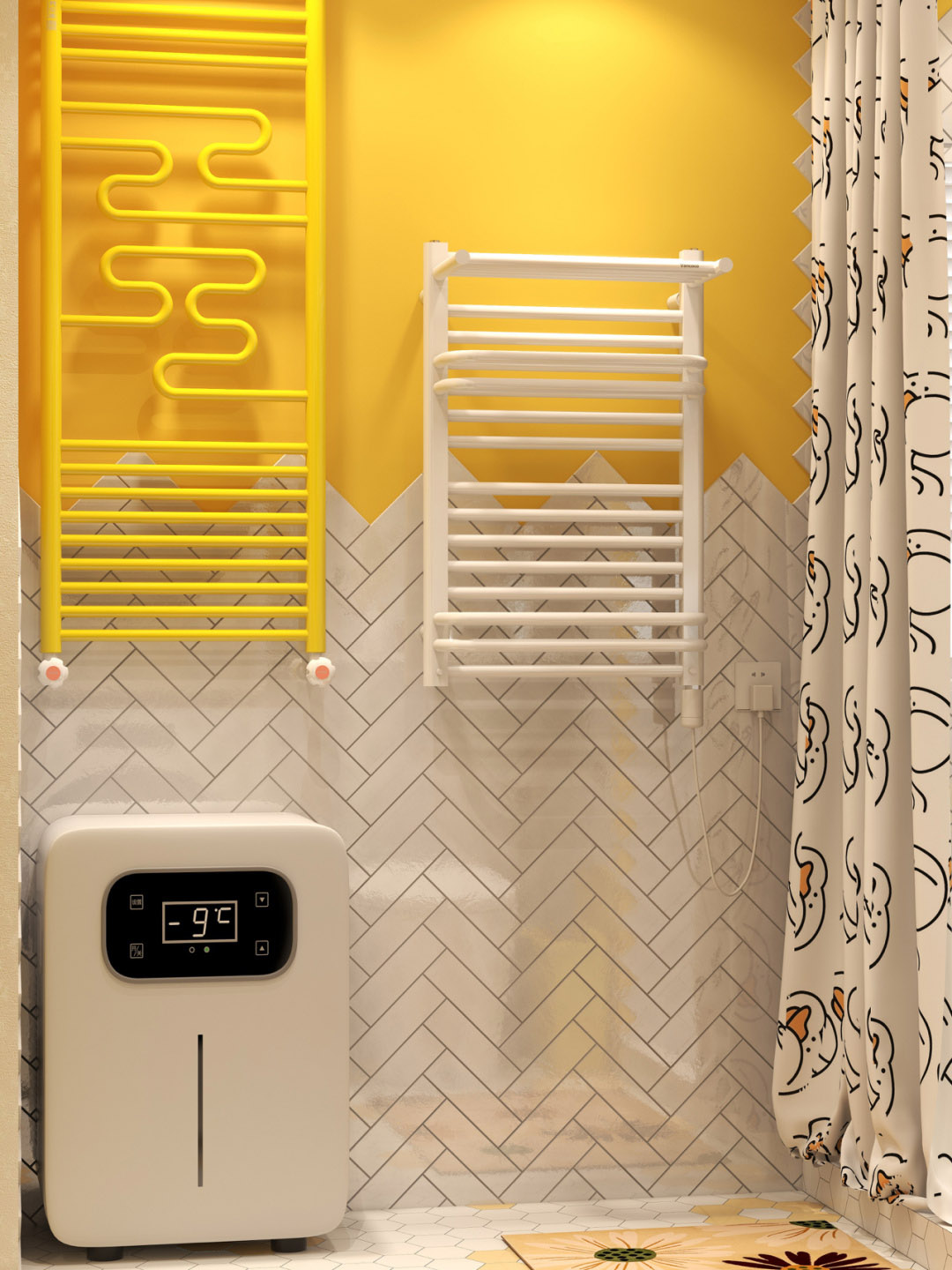 The yellow color really puts a little bit of exciting zing. It breaks up the monochromatic tones and is visually stimulating. Bright yellow hardware is another fun addition. Notice the pattern on the curtains: this is a great way to add more intrigue to a bathroom.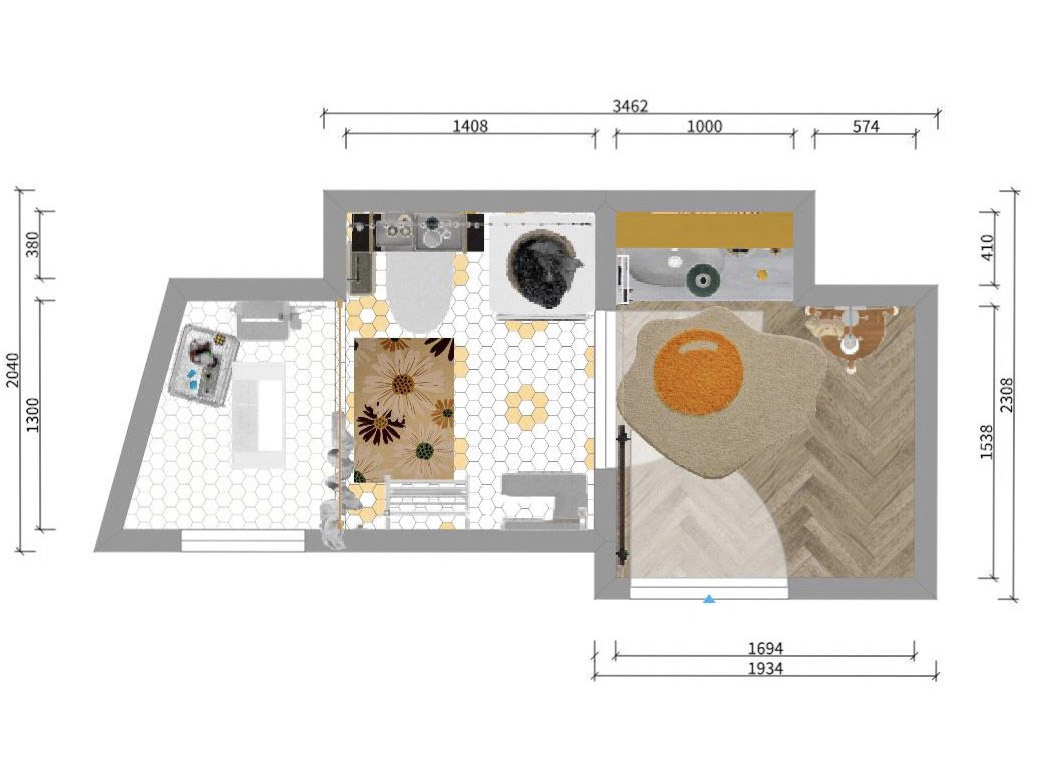 If you are interested in see bathrooms of other styles, please check articles below.
Victorian Style Bathroom with A Modern Touch
Dreamy Purple Compact Bathroom Decor You'll Love in 2021
French Inspired Bathroom Ideas