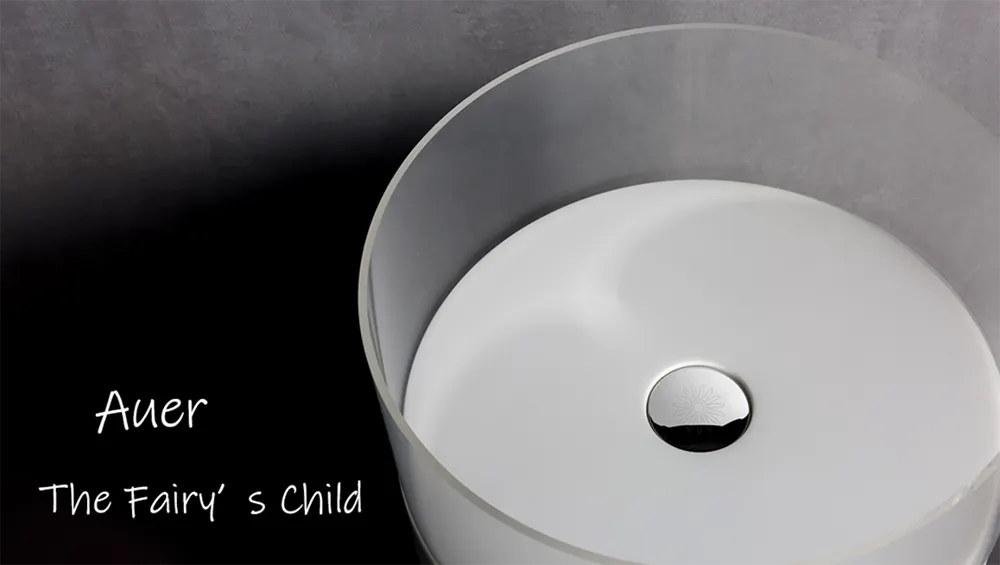 Inspired by cylindrical geometry,
Like a mysterious girl wearing a veil standing in silence,
The whole body shows the beauty of lines,
Distinctive visual enjoyment.
Geometry is the art of math, sketching, also modern minimalism. Based on the geometry, TONA designed a new bathroom vanity series, Auer.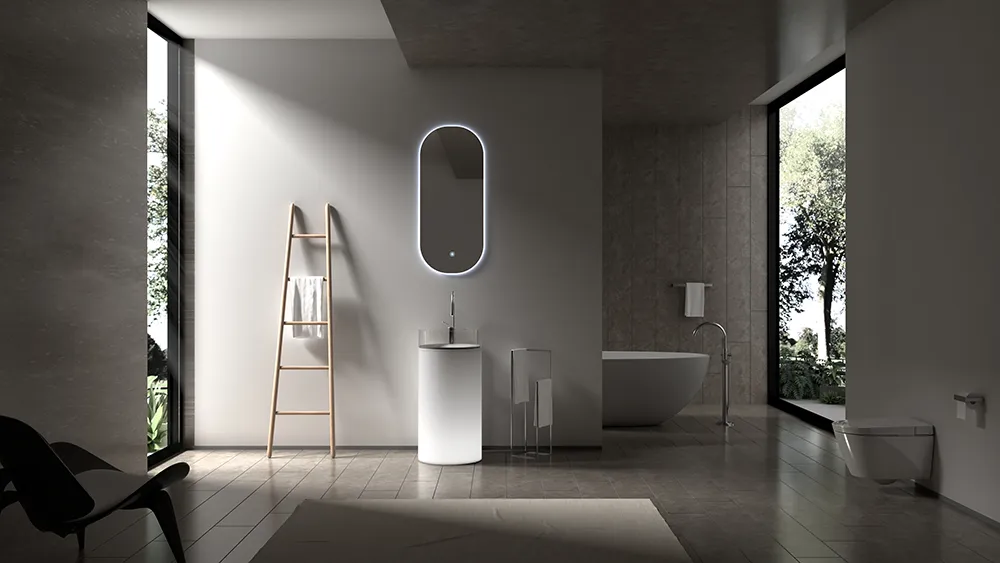 The column body looks concise and pretty. It's made of solid surface, a material with high hardness and high purity, the inside is the same as the outside, so the basin is scratch resistant. Due to the easy-drying feature, water won't stay on the surface for long, and no bacteria can survive.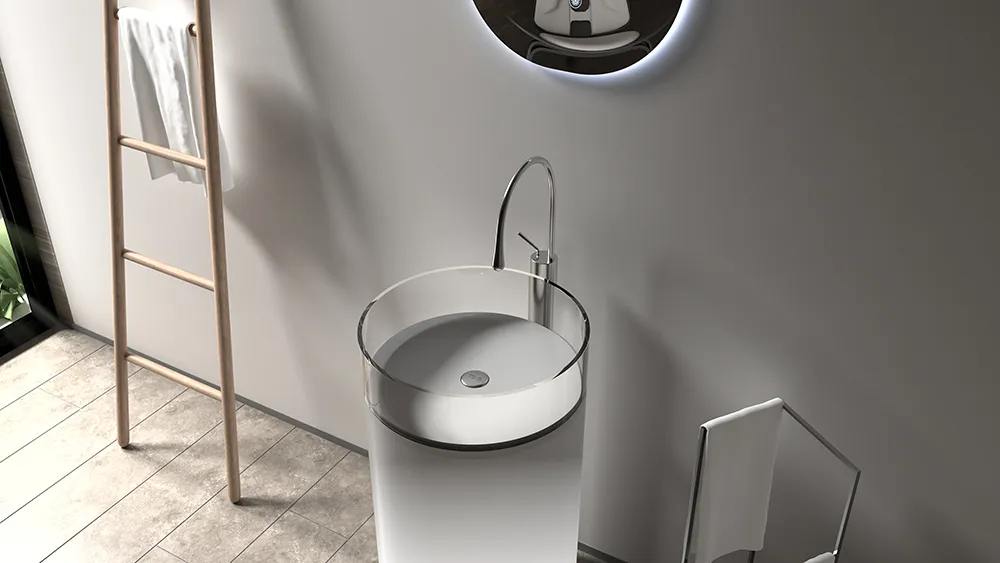 The basin is adopted with high borosilicate glass. The expansion and contraction of this material are little. Compared with other glass materials, high borosilicate glass is safer and can bear much higher temperatures and resist alkali and acid.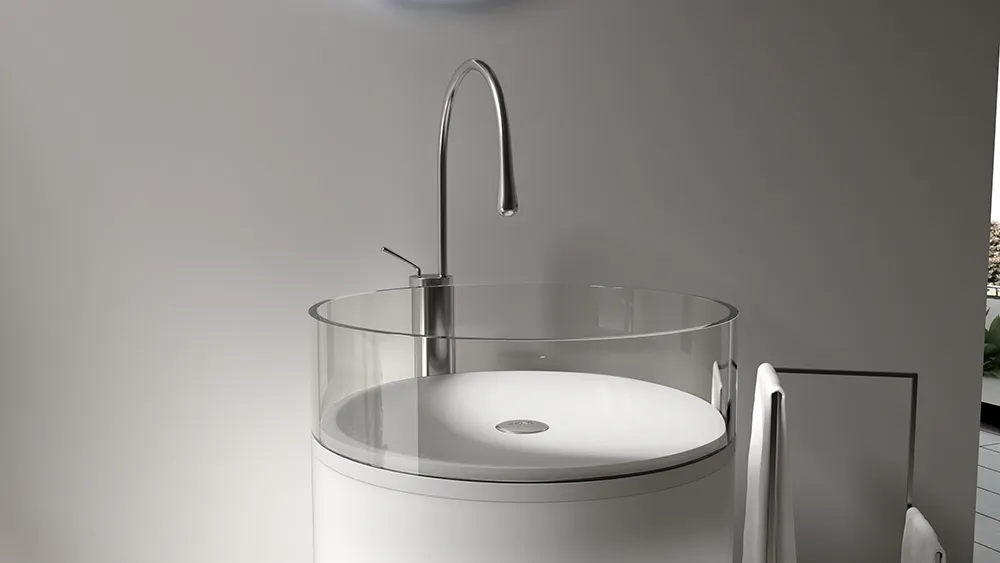 But as with most glass materials, the high borosilicate glass still can't avoid water stains, which will reduce the beauty a little. But don't worry, it's not difficult to remove those annoying watermarks. You can make full use of your toothpaste and newspaper. Spread some toothpaste on the glass and clean it. At last, you can remove the marks by wiping with newspapers.
For most people who have a crush on pedestal basins, Auer is the one that you may like. The fine materials and popular modern minimalism style respectively provides durability and beauty. If you wanna spend less money and win more benefits, Auer is a great choice for you.